WordAi Review—How Will It Lighten Your Workload?
WordAi uses artificial intelligence to create SEO-friendly articles, indistinguishable from human-written content. Cut down turnaround times and produce high-quality pieces in a matter of minutes. Read this WordAi review below to see how it achieves that.
Key features:
Ease of use, machine learning capability, bulk rewriting, access from any device, multilingual support
Visit Website
Best for:
CONTENT WRITERS
Strengths
Bulk rewriting

Perfect tense integration

Supports multiple languages

AI and machine learning capability
Pricey

Monthly word limit

Only supports three languages
Video, audio, text—content in all its forms is essential to digital marketers.
With the vast competition online, the pressure to constantly produce high quantity and quality of content that'll boost Google rankings is enormous.
It's not always easy to create compelling, SEO-friendly, original content. So when push comes to shove, article spinners like WordAi can pitch in and help.
WordAi is one of the top automated article writing software. With advanced artificial intelligence and machine learning models, it rewrites your content and turns it into a compelling article, nigh-indistinguishable from a human-written text.
Follow us through our WordAi review process as we break down the capabilities, pros, and cons of this automated writing software.
What Is WordAi?
WordAi is a cloud-based, AI-powered, automatic content spinning service that rewrites entire sentences and paragraphs to create new, unique pieces.
The WordAi article rewriting tool uses natural language processing to interpret the meaning of every word and sentence. It then optimizes it, improving readability.
WordAi makes this complex process look simple—all you need to do is enter the text, click rewrite, and you're good to go.
WordAi Plans & Pricing
While it isn't the cheapest option, WordAi's offering is comprehensive. In this part of the WordAi review, we examine the main subscriptions and the tools included in each package.
In addition to a three-day free trial, WordAI has three paid plans to help you power up your content and transform your writing.
This subscription includes features like an AI-powered, bulk, and one-click rewriting. It also offers extended functionality like API access and HTML compatibility that allows you to view and edit the articles in HTML.
This plan offers the same functionality as the monthly plan. Although it's a longer commitment, you get to rewrite articles at a huge discount.
The WordAi charge for the Enterprise package is determined after a consultation with the sales team. This subscription includes all features from the previous plans, plus multiple user accounts, customized rewrites, even better quality, and a dedicated account manager.
Apart from the three-day free trial, WordAi also offers a no-strings-attached 30-day money-back guarantee. If you try the software for less than ten articles and find that it isn't the right solution for you, you will get a refund, no questions asked.
WordAi Best Features
AI-powered rewriter

Human quality content

Bulk one-click article rewriting

Multiple user accounts

WordAi reviews

and fixes grammar and spelling

Supports Spanish, Italian, and French
What We Disliked
It's a little pricy in contrast to some of its competitors.

WordAi has a 250,000 monthly word limit. If you go over it, you will be charged an additional $2 per 10,000 words.

The software doesn't provide lifetime access, only monthly and yearly options.
We Recommend WordAi For
We recommend WordAi for content writers, especially those who need to create broad content in large volumes.
If you've ever felt like you can't keep up with the demands of generating a large amount of fresh content for your site(s), WordAi can help you out. While you still have to edit the article, you don't have to spend much time polishing it—WordAi will take care of that.
Thanks to the WordAi text writer, you can enter one high-quality article, and multiple premium pieces of ready-to-go content will pop up instantly.
As many users point out in their WordAi reviews, it is not the cheapest option, but it's worth the cost. It's ideal for writers or website owners with a larger budget who are willing to chip in to get high-quality content optimization.
WordAi Alternatives
Although WordAi is one of the best AI writing software on the market, it might not be to everyone's liking.
In this section of the 2022 WordAi review, we present the most fierce WordAi competitors.
WordAi vs Kafkai
Kafkai is one of the best article generator software in 2022. It has a machine-learning algorithm that, unlike WordAi, can write unique and readable content from scratch.
Kafkai is the first AI writer built exclusively for SEO specialists and marketers. It translates articles into seven languages and its pricing starts from as little as $29/month for 100 articles.
The software has three modes of operation. The first two use Kafkai's AI writing capability and are trained models for niche topics, while the third is a general writer.
The two solutions are comparable in terms of costs—the WordAi pricing starts from $27/month charged annually.
The main difference is that WordAi is an article spinner tool that rewrites already existing content. It also performs spelling and grammar checks and optimizes the text Google.
WordAi vs SEO Content Machine
As the name suggests, SEO Content Machine is a specialist web content generator that generates content for link building, money blogs, and PBNs (private blog networks).
SEO Content Machine is the best SEO article generator software, and it costs only $27/month. It also offers lifetime access for $197.
The program is multilingual, runs natively on Windows, macOS, and Linux, and has a streamlined UI built for speed.
The WordAi article rewriter software uses artificial general intelligence to understand the meaning of every word, sentence, and paragraph, rewrite it from scratch, and optimize it.
This AI writing software is customizable too. It allows you to adjust its creativity, keeping the content in tune with your style or experimenting freely.
WordAi vs Article Forge
Article Forge is an AI-powered website content generator that goes above and beyond most AI writers. The Article Forge AI is trained in millions of pieces of content. All you need is to feed it some keywords, and you get high-quality automatic articles in a matter of minutes.
But it doesn't stop there. Article Forge's excellent automated blog content generator functionality can add relevant titles, videos, images, and links to make sure your article is more than just a big block of text.
The article rewriter software also has automated SEO capability and works in seven languages—competition is extremely low for international searches, allowing you to dominate an untapped market.
WordAi fights back with its ability to create multiple variations of one piece of content—you can have up to 1,000 rewrites per article. On top of everything mentioned above, it will enable you to beat writer's block.
Our Verdict
The WordAi story generator is a practical article spinner tool loaded with tons of essential features and extended functionality. With it, you can generate multiple variations of your content quickly.
Unlike other solutions, WordAi reviews every word and sentence to restructure the text, enrich it, and improve its overall quality. Its rewrites are indistinguishable from human writing.
This software is excellent for content creators and website owners. It can boost productivity, slash turnaround times, and create high-quality articles for your clients.
Plus, it will only get better and more efficient with time, as the WordAi language processing function is constantly improving.
FAQ
WordAi is incredibly intuitive and easy to use. It takes your text and creates hundreds of versions of it in a matter of minutes.
If you need to generate a ton of content for your blog or website, WordAi is definitely worth it.
Is WordAi better than a human editor?
WordAi uses artificial intelligence to understand the text and automatically rewrite it. It can achieve the same readability as a human writer.
The software can come up with hundreds of ways to express the same ideas. In that sense, it is arguably better and certainly quicker than a human editor.
WordAi can boost authority, capture different long-tail keywords, and take up more SERP real estate. The tool also identifies and adds LSI keywords to make each writing unique so it can rank higher.
For more details about its functionality, check out the WordAi review above.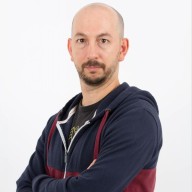 Nick Galov
Unaware that life beyond the internet exists, Nick is poking servers and control panels, playing with WordPress add-ons, and helping people get the hosting that suits them.
Leave your comment
Your email address will not be published.