Is TopResume Really The Best There Is? Read Our Detailed TopResume Review & See For Yourself
Edited by
Denitsa Pilkova
With a huge writing team of 1,500 certified writers and an impressive TopResume rating of 4.2/5 from Trustpilot, TopResume rules the game of resume writing services and it does so while still remaining affordable and easy to use. To see what else it can offer, read our detailed TopResume review below.
Downloadable formats:
any format
Visit Website
Best for:
MOST NUMEROUS WRITERS
Strengths
Great website design

Free resume review

CV makers

Interview preparation
Advertised as "the world's largest resume-writing service", TopResume certainly gives us reasons to be impressed.
The company claims to have reviewed millions of resumes and helped over 600,000 professionals to land more interviews and get their dream job.
In addition, it provides extensive career help and coaching to get clients more proficient in their job-searching efforts.
After analyzing its features and reading tons of TopResume reviews, we at Web Tribunal laid out the most comprehensive assessment of the service for you to ease your decision-making process.
What Is TopResume?
TopResume was launched in 2014 with the mission statement to help and educate job-seekers when it comes to resume writing, cover letters, and LinkedIn profiles.
To achieve this, TopResume writing services cover 65 industries, representing the range of writer expertise.
On top of that, the company offers TopInterview—a recently-launched service that provides actionable strategies and expert insights into interview preparation.
How exactly does the TopResume writing process unfold? Let's see and evaluate.
How TopResume Works
The first step toward obtaining a well-crafted resume or cover letter is to visit the provider's website, click on the "Resume Services" option and then decide which package suits you best.
We discuss these bundles in depth further down in our TopResume.com review.
Alternatively, you can upload your already-existing resume and get a completely free review to see how well your CV fares by experts' standards.
Once you choose one of these options, a TopResume employee will send you an email within a couple of days and give you the details of the future collaboration.
These details will include your assigned writer's contact information which you can use to communicate, give indications, requests, or suggestions, and receive drafts of your resume.
Note that it will take a maximum of two weeks until your TopResume resume builder will complete the final version. After the first week, a first draft will be sent to you so you can give feedback to your writer and eventually arrive at the best possible version.
This will usually involve two rounds of revision and multiple conversations via email. If you prefer talking over the phone, be aware that a 30-minute phone call with the writer will set you back an extra $50.
Features
As the service doesn't provide any kind of TopResume templates or pre-written phrases to help you write a resume, the entire creation process is handled by your assigned writer.
However, TopResume offers multiple other ways to assist you in your journey, as we outlined below:
Expert Writing
TopResume employs more than 1,500 certified writers to ensure top-quality products and collaborations with customers.
From what we discovered during our research, the TopResume writing team is said to be the largest one across the board when it comes to resume and cover letter writers.
However, the selection process and hiring criteria remain extremely rigorous, so the customers can benefit from top-level expertise and services from highly-trained professionals.
Free TopResume Review
The way in which TopResume attracts most of its customers is by providing a free resume review right off the bat.
The option is extremely easy and quick to access, and the turnaround time for the review to be delivered is 48 hours at most.
That being said, the review is not exactly performed by human specialists, but rather by a dedicated software that uses algorithms to identify the weak points of your resume and indicate which aspects ought to be improved.
ATS Optimization & Scanning
Whether you want to obtain a TopResume accounting-oriented resume or wish to apply for a position in brand management, your resume should be properly optimized and have good keyword placement to pass the ATS scans along the way.
TopResume takes care of this issue by analyzing your piece and uses ATS-like technology to gauge the quality of your formatting and keyword use and make the necessary adjustments accordingly.
Cover Letters & LinkedIn Makeovers
TopResume cover letters and LinkedIn write-ups are up to par with its resume writing services.
The company goes beyond mere resume help and includes these features in more advanced packages to make your application more robust and powerful.
With the help of a well-constructed cover letter and an updated LinkedIn profile, you can attract the attention of recruiters and HR managers more effectively.
CV Makers & Specialized Resumes
Apart from the resume writer service and TopResume cover letter help, the platform also offers tools to assist applicants in the academic domain and to help out those who aim at governmental or federal positions.
TopResume will tailor the curriculum vitae—a more complex and lengthy type of a resume—according to their accomplishments and job requirements.
Military Transition Resumes
TopResume understands the specific needs of people working in every industry, including those who want to make the transition from the military to the civilian sector.
With a team of writers that are specialized in over 65 industries, the TopResume app will make your transition smooth and seamless.
Career Help
The majority of resume services online focus only on the document creation aspect of the hiring process.
TopResume begs to differ and provides extensive resources and training to make your job search efforts a worthwhile investment.
The service offers lots of TopResume cover letter examples and resume samples from 27 industries to inspire you.
What's more, it has a Career Advice Blog section, which is filled with useful articles, tips, and tricks on how to use your resume and LinkedIn account to the best of your ability.
The articles are written by Amanda Augustine, who is a renowned career advice expert and certified professional career coach.
In addition, the recently-launched TopInterview feature is designed to prepare you for upcoming interviews and increase the chances of you getting hired.
Integrations
Although TopResume is not meant to integrate with other apps or HR-oriented tools, the platform allows for a drag-and-drop upload option of documents to conduct the free TopResume review of your piece.
You can upload your resume either in PDF or MS Word format and wait for the expert review to be delivered within two days.
What's more, TopResume employs high-end technology similar to the ATS apparatus to replicate the scanning procedures that most of the HR managers are likely to subject your resume to.
Based on this scan and its outcome, your assigned TopResume resume builder will know how to optimize keyword usage and use the right format to make you more desirable for potential employers.
Plans & Pricing
Another feather in TopResume's cap is the complete transparency of its pricing policy.
Indeed, the TopResume cost is displayed upfront on the website. According to our investigation and 2022 reviews from TopResume users, there are no hidden fees in the fine print.
We are clarifying this because some competitors are constantly accused of using such practices.
The pricing structure is displayed in a simple, yet comprehensive fashion:
Support
You can contact TopResume's support team by accessing the "Contact Us" page of the website.
here, you will find all the necessary information to get in touch with the reps, including the support crew's phone number, email address, and a contact form if you want to send your message directly from the website.
Customer support's working hours are also displayed on the page. You can reach the team between 9 am and 7 pm ET every weekday.
TopResume customer service has a mixed reputation among end-users. While some of them deem the reps helpful, fast, and knowledgeable, others claim that the support team is unresponsive to their inquiries and even impolite at times. We will discuss the reasons for these complaints in more detail further down in the review.
To clear the air, we decided to test the professionalism of the reps by contacting them directly via email.
We've asked whether some TopResume insurance specialists can help us write a comprehensive and impactful resume to apply for an insurance firm.
The reps responded to us within 4 or 5 hours and were clear and precise in their answer. However, they were not as friendly as we'd expected and less eager to give us extensive and detailed information. For this reason, we couldn't rate them with the highest possible score.
Ease of Use
TopResume has one of the most intuitive and user-friendly platforms you'll find when searching for resume writing services.
Its simple, clutter-free, and modern design gives the user interface a very powerful, yet streamlined look.
TopResume data chunks are well-organized and ensure a delightful user experience. All the necessary information is laid out in a coherent and easy-to-follow manner, prompting you to take the right step all along the way.
All the essential features are generally one or two clicks away, including pricing details, contact information, and informative content.
Thus, TopResume proves to be accessible even for people who are not so skilled in using technology, while keeping its UI good-looking and robust.
TopResume User Reviews
If you introduce the name "TopResume" in the Google search box, among the first things to stand out will be its excellent rating on Trustpilot—4.2/5 from 10,000 TopResume reviews—and the equally impressive 4.5 out of 5 stars on SiteJabber.
The majority of praises are directed toward the website's ease of use, professionalism, and communication skills of the writers, and the interviews and jobs landed with the help of TopResume's products.
However, the Internet's word-of-mouth has it that a large portion of these positive opinions are fake reviews written by employees of the company. These allegations are mainly based on the fact that most of them are generic and similar in terms of style and content and the number of complaints on other platforms is much higher.
For example, the TopResume BBB profile shows a somewhat disappointing C rating but the majority of user reviews are positive, averaging a 4.33/5 satisfaction score. The company is not BBB accredited.
Most of the complaints mention the underwhelming free review offer (advertised as being conducted by "experts", but actually performed by software), the lack of professionalism and competence of the writers, and the rudeness of customer service reps when asked for a refund.
All the same, the vast majority of users are satisfied with the service as it has helped them craft the CV that secured them the desired jobs.
Is TopResume Worth It?
TopResume remains one of the most reputable and well-established companies that write resumes.
With its convenient free expert review option, seamless navigation and ordering process, highly-skilled and certified writers, thoroughness of the TopResume writing and editing process, and wide range of diverse and useful features, the company seems to fight for the position of the best resume crafter in the industry.
All things considered, TopResume is a legitimate and feature-rich solution with many delightful capabilities which is reliable more often than not, but we still have reasons to suspect significant "holes" in the company's integrity and the quality of its services.
TopResume Alternatives
To properly evaluate the suitability of its solutions, we decided to briefly analyze and compare the New-York based service with some of the most powerful TopResume competitors:
TopResume vs Resumeble
These two companies are similar in the sense that they both employ highly qualified and versed writers, focus on ATS compatibility, and have similar prices for their services.
All the same, Resumeble provides an additional feature of designing cold emails to send to recruiters, while TopResume prides itself on its superior popularity and ease of use.
TopResume vs Jobscan
While TopResume goes beyond mere resume assistance and sets out to professionally write your documents, Jobscan relies heavily on ATS algorithms and keyword optimization.
This can lead to the sacrifice of personal branding, which is among TopResume's paramount values.
Naturally, Jobscan is considerably more affordable.
TopResume vs ZipJob
Although similar from many points of view, ZipJob has the advantage of being slightly more affordable than its counterpart, starting at $139 paid one-time for the basic package.
TopResume fights back with shorter turnaround times and a higher number of user reviews.
Final Verdict
As our resume writing service review comes to an end, we emphasize once again how easy it is to use TopResume and how many features you can enjoy by choosing its simple resume services.
The company also has a huge number of TopResume reviews online, which adds to its credibility and legitimate nature.
On the other hand, several reviewers accuse the company of deploying negligent practices.
Overall, if you're a rookie job hunter looking for a way to kick-start your career, this solution might help you out to land the position you want.
FAQ
No, TopResume is not a free resume service. Its prices start at $149 for the most basic bundle and go up to $349 for the premium option. For more details, check out our pricing section of the TopResume review above.
Yes. TopResume is a perfectly safe solution for resume writing, as none of your personal information will leak or become available to the public.
The company focuses heavily on customer's data privacy and it also doesn't sell the resume once you've hit the TopResume download button.
Yes. TopResume is completely functional and delivers everything that it promises, as you could learn from our analysis and perhaps other TopResume reviews.
Yes. Although several TopResume Reddit opinions and BBB complaints question the integrity of the service, there is no doubt that TopResume is legitimate and has helped tons of people to pursue their dream job.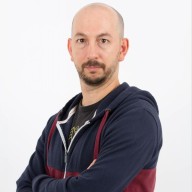 Nick Galov
Unaware that life beyond the internet exists, Nick is poking servers and control panels, playing with WordPress add-ons, and helping people get the hosting that suits them.