ResumeWriters.com Review—What You Should Know About The Most Trusted Resume Service
With more than 20 years of experience and highly qualified writers, ResumeWriters.com knows what HR professionals want. We tested the service thoroughly to see how it can help you with your job hunt. Read our extensive ResumeWriters review below to see what we found.
Turnaround:
72h for 1st draft
Downloadable formats:
MS Word / PDF
Key features:
Vast experience, A+ BBB rating, career change services, loyalty discounts
Visit Website
Best for:
BEST SPECIALIZED RESUME WRITING SERVICE
Strengths
Vast experience

A+ rating from BBB

Career change services

Discounts for returning customers
No federal resumes

Mixed user feedback
One of the most important indicators of a good resume writing service is experience. With more than 20 years in the game, ResumeWriters definitely meets this criterion.
The company also impresses with its solid interview guarantee and writers specialized in over 70 industries.
To check all aspects of its service, we conducted extensive research and read numerous ResumeWriters.com reviews.
What Is ResumeWriters.com?
ResumeWriters.com resume builder is one of the oldest, most renowned resume writing services. According to its website, the company boasts more than 250,000 satisfied users.
Further, ResumeWriters.com holds a BBB accreditation and an A+ rating on the platform. It is also a part of the Professional Association of Resume Writers.
The ResumeWriters.com writing team ensures solid expertise and a professional approach to client application documents.
To see how the experts can help you land more interviews, read the next section of our ResumeWriters.com review.
How ResumeWriters.com Works
The first step is to go to ResumeWriters.com and choose the service that'll help you achieve your career goals.
Once you do that, you have to select a pricing plan. Then, you either have to upload your resume or provide details on your career goals, accomplishments, and background.
After that, a ResumeWriters.com manager will assign the task to a writer with expertise in your field. For instance, if you seek a job in the insurance industry, ResumeWriters will get you in contact with a ResumeWriters.com insurance specialist.
You can discuss the task with your writer at any point during the collaboration via phone or email. The first draft of your resume will be ready within 72 hours.
You can then give feedback to the writer and suggest corrections. They will implement your comments and work with you until you're 100% satisfied with the final version.
Features
Let's explore the ResumeWriters.com writing services and other features more in-depth.
Professional Resume Writing
ResumeWriters.com is known for creating powerful, professionally-looking resumes and its writers' vast experience and knowledge.
Numerous users deem the service very thorough, detail-oriented, and receptive to feedback in their ResumeWriters.com reviews.
The company prepares student and recent graduate, mid-career, executive, military-to-civilian, and tech/IT resumes. You can also choose the career change service, LinkedIn profile makeover, or Curriculum Vitae option.
One-on-one Collaboration
The one-on-one collaboration with the ResumeWriters experts is incredibly accessible. After you choose a service and submit your details via the ResumeWriters.com software, you can contact your designated writer.
You can get in touch with them via phone, online, and even face-to-face anytime you need.
60-Day Interview Guarantee
Most resumes writing services have some sort of interview guarantee, and ResumeWriters.com is no exception.
It sets out to rewrite your resume for free if you don't land any interviews within two months of using the service.
Not only that, but it claims to have a 99% customer satisfaction rate.
Cover Letters, LinkedIn Write-Ups, & Other Add Ons
Apart from resumes and CVs, ResumeWriters offers cover letter help and LinkedIn makeovers.
You can get a cover letter with your resume package or separately for $90.
The LinkedIn profile enhancement, on the other hand, comes only as a stand-alone service.
Returning Customers
The company offers a 50% discount to those who have used the ResumeWriters.com app at least once in the past.
To prove you're a returning customer, you have to provide your original order number, the name of your writer, and a copy of your ResumeWriters resume.
Outplacement Services
ResumeWriters.com takes care of employers too.
It has outplacement services to companies to ensure a soft landing for their employees after layoffs.
The ResumeWriters.com edit team will help them with their resumes, making the new job search process more seamless.
Career Help
Next in our ResumeWriters.com review, we discuss the company's informational resources. We at Hosting Tribunal find the website's career help department quite underwhelming.
Apart from the ResumeWriters.com cover letter and resume example database, the company doesn't provide any other resources.
What's more, the FAQ section contains only two questions. Although the information covered is essential and extensive, this is far from enough.
Plus, there is no blog, no resume tips and tricks, no guides or career-related research, no interview preparation, and no ResumeWriters.com templates.
That said, this strategy has one upside. Instead of falling for the "jack of all trades, master of none" trap like other resume assistance providers, the company focuses on one area and excels in it. It is the master of professional yet simple resume crafting.
Nevertheless, we would like to see at least some expansion of the ResumeWriters' career help capabilities in the future.
Integrations
ResumeWriters.com lets you download your resume or cover letter as MS Word and PDF files. That way, you can safely store the documents on your computer and send them to recruiters and hiring managers anytime.
What's more, you won't have to worry about passing the Applicant Tracking System scans. ResumeWriters.com will make sure the keyword usage is on point and the format is ATS-compatible.
However, ResumeWriters doesn't integrate with any ATS scanning and optimization technology, so it can't really guarantee 100% compatibility.
Plans & Pricing
Regardless of the level of experience and industry, all resume writing services come in three variants.
To simplify this section, we discuss the ResumeWriters.com cost for the most popular option—Pro Resume. These packages are meant for individuals with over two years in the workforce.
Let's see what they include.
Pricing Plans
Other Services
Apart from the regular resume bundles, you have the option to get a LinkedIn account makeover for $199.95. This can make all the difference in today's job market.
Paid separately, the ResumeWriters download fee for a cover letter is $90.
If you're in a hurry, you can also opt for a Rush service. This will guarantee you a 24-hour delivery of your documents but will set you back $150.
Support
The ResumeWriters.com customer service phone number and email are displayed on the official website above the navigation bar. Alternatively, you can find the contact information on the "Contact Us" page.
The support crew's online reputation is mostly positive, although we did come across some critiques in ResumeWriters.com reviews from 2022. Namely, a few users point out the unpleasantly long waiting times and annoying delays in email responses.
To check the quality of the support service ourselves, we contacted the crew via phone. We asked if they provide additional ResumeWriters.com data and resources to help customers with the job-seeking process.
The waiting time was very short (a few minutes), and the agent was friendly, knowledgeable, and understanding. They informed us that the company doesn't focus on career coaching, so it doesn't provide educational resources.
Ease of Use
End-users often praise the service's ease of navigation in their ResumeWriters.com reviews. They mention its intuitive and user-friendly interface and the seamless ordering process.
Indeed, all features are one or two clicks away, the content is well-organized, and the design is modern and sleek.
Overall, ResumeWriters provides a pleasant experience, allowing you to explore and use its services effortlessly.
ResumeWriters.com User Reviews
In this section of the ResumeWriters.com review, we take a closer look at the company's online reputation.
ResumeWriters.com is one of the most popular and trusted companies that write resumes. The BBB accreditation andA+ rating further prove it's one of the most reliable and solid resume services.
Unfortunately, ResumeWriters reviews lack from sites like Trustpilot, SiteJabber, and Yelp. Still, there are a couple of testimonials on the vendor's website containing rave customer feedback.
Since we take such cherry-picked testimonials with a grain of salt, we looked for ResumeWriters.com opinions on Reddit. What we found there is not exactly flattering for the New-York based service.
A few ResumeWriters.com Reddit reviews contain strong criticism about the company's interview guarantee policy, declined refunds, and even refusals to rewrite the resumes of unsatisfied users. For instance: "They will take your money and leave you high and dry with a resume not worth the paper it was written on."
Considering its solid track record, vast experience, and diverse expertise of the writers, Resume Writers' mixed reputation is surprising.
However, the number of online reviews isn't sufficient to make a conclusion about the service's quality solely based on them.
Is ResumeWriters.com Worth It?
Taking everything into account, ResumeWriters.com is one of the most solid and experienced resume services online.
Focused almost entirely on resume writing, its experts can help people with different career goals and backgrounds obtain their dream jobs.
It offers resumes for career and military-to-civilian transitions, the IT sector, and even CVs for academic or research careers.
But if you need a federal resume, a thank-you note, or extensive career coaching, you should look elsewhere.
Thanks to the excellent ResumeWriters.com rating on BBB, great ease of use, and highly qualified writers, the company stands out from the crowd.
While it's not without its downsides and user complaints, it's an excellent resume crafter.
ResumeWriters.com Alternatives
To give you a wider perspective on the company's performance, we weigh it up with three of the most popular ResumeWriters.com competitors below.
ResumeWriters.com vs Resume Genius
There's one key difference between these two solutions—Resume Genius is not a resume writer service per se.
It is a template provider for resumes and cover letters, which automatically implies more affordable prices. You can try its services for as little as $1.95 for 14 days.
However, ResumeWriters fights back with the provision of CVs and LinkedIn enhancements in addition to its top-notch resume writing capabilities.
ResumeWriters.com vs Jobscan
Jobscan's main function is to help you get your resume past the employers' favorite ATS scans and to the desk of an actual HR manager.
To achieve this, it uses ATS-like technology and gives you feedback on your resume. ResumeWriters, on the other hand, builds resumes from scratch and optimizes them for the ATS scan manually.
ResumeWriters.com vs ZipJob
These two services are very similar.
Still, there are a few notable differences:
ZipJob's prices start at $139, giving it an edge over ResumeWriters in the affordability department. However, the latter provides more unique features, such as IT-specific resumes and outplacement services.
Final Verdict
As our ResumeWriters.com review comes to an end, it's time to remind you that no resume writing service is perfect. You should choose the one that suits your needs and goals.
That said, we've also done our fair share of assessment and analysis of resume services, and we can say that ResumeWriters is undoubtedly among the best providers on the market.
FAQ
Is ResumeWriters.com free?
No, ResumeWriters.com is not a free resume service. It charges a minimum of $199.95 for a Professional Resume. You can find more information about its plans in the Pricing section of this review and on ResumeWriters.com.
Is ResumeWriters.com safe?
Yes. ResumeWriters is secure and keeps your data 100% private.
Does ResumeWriters.com work?
Yes. ResumeWriters is functional and delivers top-notch resume services since 1999.
Is ResumeWriters.com legit?
Yes, ResumeWriters.com is a legitimate and reliable company. Since ResumeWriters.com reviews online provide mixed information, we tested the solution ourselves and are satisfied with its services. Find out what it offers in our review above.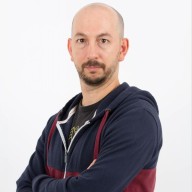 Nick Galov
Unaware that life beyond the internet exists, Nick is poking servers and control panels, playing with WordPress add-ons, and helping people get the hosting that suits them.
Leave your comment
Your email address will not be published.