ResumesPlanet Review—Will It Help You Land Your Dream Role?
ResumesPlanet provides immaculate resume writing, valuable career help, and an impressive 100% user satisfaction guarantee. Although it specializes in writing, ResumesPlanet reviews and edits resumes too—and at affordable costs at that. Read our review below to learn more about its strengths and weaknesses.
Turnaround:
Five days / Three days / 48h / 24h
Industries:
All industries
Downloadable formats:
MS Word & PDF
Key features:
Extreme ease of use, unlimited revisions, CV provision, editing services
Visit Website
Strengths
CV provision

Unlimited revisions

Extremely easy to use

Resume editing services
Mixed reputation

Complicated pricing structure
The resume assistance and career advancement industry is filled to the brim with attractive options. But how do we choose the right one for us?
Well, this is a good place to start. Below, we evaluate one of the best solutions on the market.
We scoured the Web for ResumesPlanet reviews and opinions and tested its features thoroughly to assess its pros and cons.
Keep reading our detailed ResumesPlanet review below to see what we found.
What Is ResumesPlanet?
ResumesPlanet is one of the newest, most popular resume writing services. According to its website, it already boasts over 10,700 satisfied customers. They praise the service for its high usability, around-the-clock customer support, and cool add-ons.
And it's no surprise—ResumesPlanet sets out to ensure 100% customer satisfaction. Does it keep this promise? It's our job at Hosting Tribunal to find out.
We conducted extensive research and searched all user review sites. Hell, we even checked the ResumesPlanet Reddit threads to see what the pickiest customers think about the service.
But first, let's see how you can use ResumePlanet's capabilities.
How ResumesPlanet Works
The easiest way to get started is to go to ResumesPlanet.com.
With the fast ordering option, you only need to select your level of experience, desired services, and expected delivery time. The platform then selects the most appropriate package for you.
Of course, you can also go to the Pricing section, browse the well-organized table of packages, and pick one yourself.
Either way, the ResumesPlanet resume builder lets you choose between Entry-Level, Professional, Career Change, Executive, Military, and Federal services.
ResumesPlanet offers cover letters and resume writing, LinkedIn profile makeovers, thank-you notes, and follow-up letters. These are organized into different bundles, which we discuss further down in the review.
Finally, the available turnaround times include five days, three days, 48 hours, and 24 hours.
Note that a higher career level, a larger number of services, and a shorter turnaround time will all increase the ResumesPlanet cost.
After placing an order, you have to inform the ResumesPlanet manager about your professional history and career goals.
You can then start collaborating with your assigned writer, make corrections to the drafts, and arrive at a final version together.
Features
Below, we discuss ResumesPlanet's main features and analyze its functionalities.
Professional Resume Writing
ResumesPlanet claims all its writers are part of the Professional Association of Resume Writers and Career Coaches (PARW/CC).
Although these kinds of claims are difficult to verify, many end-users speak highly of the writers' effectiveness, professionalism, and thorough approach.
You can communicate with the ResumesPlanet writing team one-on-one via a dedicated chat. That way, you can give them feedback, make improvement suggestions, and give your approval on the final version.
Free & Unlimited Revisions
If you're not happy with the first draft, you can request as many rounds of revision as you want. Your assigned writer will incorporate your feedback and adjust your resume until you're 100% satisfied.
Better yet, the ResumesPlanet writing services come with a 30-day satisfaction guarantee. This ensures that if you don't land any job interviews using the professionally written resume for 30 days, ResumesPlanet will rewrite it for free.
Curriculum Vitae
If you're looking for a job in the tech industry or need, for example, an accounting resume, ResumesPlanet will assign you a writer specialized in that field. And if they don't have one, they'll research the industry thoroughly.
Still, ResumesPlanet covers a wide range of domains. It even offers a dedicated Curriculum Vitae option for those pursuing an academic or research career. This type of CV focuses more on your education, experience, and scientific achievements.
Resume & CV Editing
Although ResumesPlanet's specialty is writing resumes from scratch, the company can also optimize your existing application documents.
The ResumesPlanet team can edit your resume, making it ATS compatible and more attractive for HR professionals. The editors will optimize your keyword usage and format to help you pass the ATS scan and land more interviews.
Cover Letters & LinkedIn Profiles
Apart from resumes and CVs, ResumesPlanet offers cover letter help and LinkedIn account enhancements.
A professionally-written cover letter will help you draw the attention of hiring managers. The LinkedIn makeover will also increase your chances of being noticed by headhunters.
Noteworthy Guarantees
Unlike other resume services, which offer only an interview guarantee, ResumesPlanet has other tricks up its sleeve. It provides timely delivery, revisions and refunds, and quality and professionalism guarantees.
These ensure a good user experience and an increase in the service's credibility.
Career Help
Next in our ResumesPlanet review, we look at the company's career advice capabilities.
Compared to other resumes writing services, ResumesPlanet's capabilities in this department are average. The company doesn't offer educational resources or a knowledge base.
It does, however, have a "Samples" section. In it, you'll find a ResumesPlanet cover letter example and one resume sample for each level of experience. It also displays examples of a LinkedIn profile, thank-you note, and follow-up letter, making for a comprehensive sample database.
Apart from that, the website has a "News" page that is essentially a blog section. It contains resume writing tips, guides, list posts, and articles about career planning, job-seeking, HR practices, or industry transitions.
While it offers simple resume guidance
However, ResumesPlanet seems to focus on simple resume guidance and offers little in terms of interview preparation or career coaching. If you need these services, some of the ResumesPlanet competitors, like Career Perfect, might be more suitable for you.
Integrations
ResumesPlanet isn't that impressive in the integrations department.
Once you choose a pricing plan, ResumesPlanet puts you in contact with your designated writer. You can send your existing resume to them for optimization or get a new one.
After the final draft is done, you can choose between the two ResumesPlanet download options: PDF or MS Word. This way, you can store it on your personal computer indefinitely, access it anytime, and send it to recruiters.
Unfortunately, ResumesPlanet doesn't offer a direct export option.
The service also makes sure your resume or CV is optimized for the Applicant Tracking System. However, it doesn't use any kind of ATS-like technology to run simulation scans or provide compatibility scores.
Several users mention this as a downside in their ResumesPlanet reviews from 2022. Luckily, the highly skilled writers compensate for that absence.
Plans & Pricing
ResumesPlanet offers tens of packages, so we won't go into much detail for every one of them. Instead, in this section of the ResumesPlanet.com review, we give you an overview of the overall pricing structure.
Compared to other resume services online, the ResumesPlanet price is reasonable on average.
Still, keep in mind that you will pay an increasingly larger amount for higher career levels and shorter turnaround times.
A resume plus a cover letter.
A resume, cover letter, and full LinkedIn profile makeover.
A full package containing a thank-you note and a follow-up letter along with the previous features (except the LinkedIn write-up) will cost you $165.
Note that the above-mentioned prices are for the Entry-level offer. They're higher for the Mid-Career and Executive packages.
The good news is that ResumesPlanet gives reduced rates for bundles with multiple features—you can save up to 20%. What's more, it includes some free add-ons, such as interview tips and lists of international recruiting agencies and the top ten job sites.
You can check out the rest of the ResumesPlanet price plans on the official website.
Support
ResumesPlanet provides two toll-free phone numbers for customer inquiries—one for the US and one for UK-based clients. You can find them on the website's "Contact Us" page.
There, you will also find the ResumesPlanet customer service email address, which you can use to make an inquiry 24/7. The reps are available at all times, ensuring an excellent customer experience and responsiveness.
What's more, a live chat option pops up on the screen seconds after entering the website, displaying an automated message.
This wide range of communication channels is highly appreciated by users, as becomes evident from the multiple positive ResumesPlanet reviews. Many customers praise the support team's availability and politeness too.
However, we also found some negative opinions. Some people criticize the poor English skills of the reps; others complain about delays and incomplete responses.
To check these claims, we contacted ResumesPlanet's customer service via email. We wanted to know if we could find any ResumesPlanet templates. A friendly and patient agent replied to our email within four hours. They explained that ResumesPlanet doesn't provide any templates, but we can still take advantage of the samples and writing services.
The representative was knowledgeable and provided a detailed response, so we're inclined to believe the complaints were isolated cases.
Ease of Use
If the plethora of mixed ResumesPlanet reviews we found online can agree on something, that will definitely be the service's ease of use.
Starting from the smooth user interface all the way to the seamless navigation process—the platform is extremely intuitive.
The UI is not excessively cluttered with information, the design is modern and sleek, and the overall ease of navigation exceeds that of many resume crafter sites.
In spite of the large number of bundles, placing an order is very easy. The platform directs you to the most suitable package for you in a few clicks.
ResumesPlanet User Reviews
In this part of our resume writing service review, we discuss the company's online reputation.
Judging by the ratings on third-party review sites, ResumesPlanet is a well-regarded service with a few aspects to improve upon.
For starters, the service is not BBB accredited. Plus, the ResumesPlanet BBB reviews are few and mostly negative. Still, SiteJabber gives the service a decent 3.8/5 score. The company rating on Trustpilot is the average 3.2/5 stars.
However, there's a significant number of positive opinions. Users praise ResumesPlanet's high quality of services, timely delivery of documents, ease of use, and communication with writers and support.
The negative ResumesPlanet reviews are, unfortunately, equally compelling. Several complaints refer to the poor English and communication skills of the writers and reps (who are not all native English speakers).
Users also mention the writers' unwillingness to integrate feedback and the company's refusal to give refunds.
ResumesPlanet reviews on Reddit are similar. Redditors mention the bad customer service and even hint about fraudulent practices: "It's 100% a scam and not a high-quality service. I endured 7 rounds of edits with 4 different writers."
While we find the mixed opinions disappointing, our experience with the service was positive.
Is ResumesPlanet Worth It?
ResumesPlanet is a solid resume writing service.
With its reasonable prices, excellent ease of use, and handy add-ons like interview tips and lists, ResumesPlanet scores many points against its competitors.
Still, we can't completely disregard the negative ResumesPlanet reviews that render the service unprofessional, mediocre, and even deceitful. We do, however, take them with a grain of salt and deem this resume writer service useful.
We especially recommend it to rookie job-hunters and people without much experience with resume writing.
With its informative resources and professional services, it can be exactly what you need to get your dream job.
ResumesPlanet Alternatives
In this section of the ResumesPlanet review, we reveal how the company stands against its more experienced competitors.
ResumesPlanet vs Resumeble
Resumeble's main advantage is the top-notch ATS technology it uses to scan resumes. It also provides estimative scores to predict how well you will fare in a real application context.
However, ResumesPlanet has the edge when it comes to price and performance guarantees.
ResumesPlanet vs Jobscan
These two services are fundamentally different.
While ResumesPlanet focuses on high-quality resume creation, Jobscan provides feedback on ATS compatibility.
ResumesPlanet also provides CVs and a couple of noteworthy guarantees, which Jobscan lacks.
ResumesPlanet vs Zipjobs
These two services offer relatively similar features and prices.
When it comes to career help and customer feedback, however, ZipJob clearly has the edge.
Final Verdict
ResumesPlanet provides solid features, always delivers your documents on time, and offers way more guarantees than other companies that write resumes.
These and the fact that it allows you to use any payment method secure its place among the most powerful resume services.
This ResumesPlanet review showed that, despite its shortcomings, the company has all the tools you need to succeed in your job search.
FAQ
No, ResumesPlanet is not a free resume service. It is quite affordable, though—its prices start at $79.00 for a professional resume edit. You can see the rest of its offer in the Pricing section above.
Yes. ResumesPlanet is a completely safe and secure way to get a professionally written resume or a competitive LinkedIn profile. ResumesPlanet keeps your data 100% private and doesn't sell it to third parties.
Does ResumesPlanet offer career coaching?
ResumesPlanet's career consultation and advisory services are limited to a few blog posts and a couple of free interview tips. The company doesn't offer systematic career coaching.
Is ResumesPlanet.com legit?
Yes. ResumesPlanet is a perfectly legitimate solution. Although according to several ResumesPlanet reviews by end-users, it is not as reliable as some other resume writing services, it is not a scam.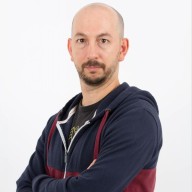 Nick Galov
Unaware that life beyond the internet exists, Nick is poking servers and control panels, playing with WordPress add-ons, and helping people get the hosting that suits them.
Leave your comment
Your email address will not be published.