ProWritingAid Review - Improve Your Writing Like a Pro
ProWritingAid is an extremely robust and accurate grammar checkers that take care of mechanical mistakes and poor style practices. ProWritingAid will keep your work clear and will help you polish your skills as a writer. Find out how in the detailed review below!
Features:
Rich & flexible toolset
Plagiarism checker:
Superb
WORKS ON:
Edge
Word
MacOS
Chrome
Safari
Firefox
Windows
Key features:
Grammar, spelling, punctuation, contextual thesaurus, readability, etc.
Visit Website
Best for:
PROFESSIONAL WRITERS
Strengths
Comprehensive grammar, spelling, and punctuation check

Detailed style reports

In-app explanations

High accuracy
No mobile app

Plagiarism check costs extra
Want to keep your writing clear, correct, and engaging?
In this ProWritingAid review, we take on one of the best grammar checkers of 2022.
ProWritingAid is an in-depth grammar corrector that spots mistakes, suggests style improvements, and helps you grow your writing skills. This AI-powered writing aid software makes you a better writer and editor with:
Thousands of grammar, spelling, and punctuation checks, set up by seasoned editors
Style analysis to prevent clichés, hard-to-read sentences, and poor flow
Powerful plagiarism checks
Explanations, videos, and quizzes to learn from repeated mistakes
Multiple integrations, including major word processors and browsers
But is ProWritingAid the best choice for you? Read on to find out.
What Is ProWritingAid
If you write anything on the internet, you need a grammar checker. Typos, wrong pronouns, clichés, redundancies, repeating words and phrases indicate a weak writing style.
Less-than-stellar writing undermines your authority, makes it hard to get your point across, and attracts the grammar Nazis of the Internet.
ProWritingAid reviews praise the platform's detailed, accurate, and user-friendly style and spell checks.
We put these claims to the test.
Here's what you need to know about ProWritingAid – one of the most comprehensive sentence checkers in 2022:
Pros
The main perks of choosing ProWritingAid are:
Comprehensive grammar, spelling, and punctuation check
In-depth style reports to polish your writing and improve sentence clarity
Detailed stats on readability, structure, and frequent mistakes
In-app explanations, quizzes, and videos to improve your writing
Created with thousands of contributions from experienced copy editors
High accuracy
Affordable writing aid software
Lifetime membership available
ProWritingAid discount for students
Robust integrations with all major word processors (including Scrivener)
Cons
But the software is far from perfect. ProWritingAid's downsides include:
No ProWritingAid app for mobile
The plagiarism check costs extra
ProWritingAid Works On
You can access ProWritingAid's professional grammar check with the following:
Online editor to directly upload and analyze your text
Browser extension for Chrome, Firefox, and Safari
Desktop app for Windows 7 and up or Mac
MS Word add-in for Microsoft Office 2007 and up (not available on MS Office for Mac)
Google Docs add-in
WritingProAid doesn't have a mobile app, but you can use the online editor from a mobile browser.
This is definitely not the most convenient mobile grammar checker, though. If you write a lot on mobile on a tablet, you should probably consider other options (like Grammarly).
What Is ProWritingAid Best For?
ProWritingAid is great for:
Bloggers, journalists, and any pro writer whose career depends on delivering correct, easy-to-read pieces
People who are learning English as a second language struggle to make their writing sound natural and fluent
High school, college, and post-grad students (who get a 20% ProWritingAid discount)
Academic writing and long-form non-fiction
Fiction and scriptwriters who want to self-edit their work and polish their writing skills (and use Scrivener for their projects)
Polishing your professional communication (e.g., with clients, contractors, or management)
While anyone on the Internet can benefit from a grammar checker, the premium ProWritingAid software is best for those who write professionally or for school.
How Does ProWritingAid Work?
ProWritingAid is an AI-powered professional writer's editing software. It was created based on seasoned copy editors' experience, which is why it has such a high accuracy for complex errors.
ProWritingAid runs your text through thousands of grammar, spelling, and punctuation checks and analyzes it for poor writing style practices like repetitions, redundancies, and clichéd phrases.
ProWritingAid also gives you a breakdown of your mistakes and features detailed explanations, videos, and quizzes to improve your writing.
Using ProWritingAid
To get started with ProWritingAid, go to their website and sign up for an account. Once you confirm your email, you're good to go. If you also subscribe to their email list, you'll get their 25-page self-editing guidebook. It goes in-depth, and it's definitely a resource I recommend.
ProWritingAid Web Editor
The web app is the quickest way to edit your text. You can type directly into the editor, paste it there, or upload a document.
The real-time analysis will highlight grammar, style, and spelling issues as you type. Go to Summary to see document scores and statistics about your writing.
The Key Actions feature suggests improvements that would make the most significant difference to the final piece.
More importantly, you also get a breakdown of crucial readability, style, grammar, and spelling checks.
The web editor can quickly detect any issues, loads fast, and the core features (grammar, spelling, and punctuation) are completely free.
Desktop App
Get the ProWritingAid for Windows or Mac to check Scrivener projects, Rich Text, Microsoft Word, Open Office, and Markdown text. You can upload your documents or type them inside the app.
The grammar and style analysis quality is the same as the web editor.
Browser Extension
With the browser extension, you can check any text you write on the internet.
Whether it's a Facebook rant or a very polite email to your boss, the ProWriting extension will keep them clear and mistake-free.
Word Processor Integrations
You can use ProWritingAid with all major word processors and formats—from MS Word to Scrivener and Google Docs.
Download the ProWritingAid add-in for Microsoft Office and Google Docs.
For other formats, upload them to the desktop app to edit.
We are happy to report that all three options worked quickly and were accurate when we tested them out.
ProWritingAid Features
Powered by human copy editors, ProWritingAid has robust and powerful editing functions.
Here is an overview of all the checks their AI makes:
Grammar, Spelling & Punctuation
Before your writing can be fun, engaging, or stirring, you need good grammar and spelling.
ProWritingAid runs your text against thousands of common mistakes, flags any issues, and provides detailed explanations to help you improve.
Since ProWritingAid's checks are based on human proofreaders' experience, the app finds even hard-to-detect mistakes.
A team of seasoned editors contributed common issues they see in writing to fine-tune the accuracy of a software-based checker.
Writing Style
The writing style report helps you improve clarity and readability by suggesting ways to:
Reduce passive voice
Eliminate adverbs and replace them with stronger verbs
Switch up the writing structure
Avoid similar sentence starts
… and much more
The style analysis is one of the most comprehensive I've seen in writing aid software, and it definitely helps you get a polished, easy-to-read final copy.
Overused and Repeated Words
Do you use the same words and phrases over and over?
Writers tend to over-rely on words like "just," "very," and "many." While these are fine when you're speaking, they make your writing weaker and undermine your arguments. ProWritingAid will flag these issues and come up with stronger words for you to use (e.g., "devastated" instead of "very sad.")
The app will also find words and phrases you repeat too often.
Even if they're not weak vocabulary per se, they still make your writing boring and even irritate the reader.
ProWritingAid's editor will suggest synonyms to spice up your vocabulary.
Contextual Thesaurus
The built-in thesaurus doesn't just give you words with similar meanings.
ProWritingAid detects context and gives you ideas that fit your sentence.
For example, if you repeat the phrase "poor grammar" over and over, the app won't tell you to switch "poor" to "penniless." Instead, it might suggest using "faulty grammar," which does fit in the context.
Clichés and Redundancies
Clichéd expressions and redundant phrasing are a dead giveaway of newbie writing.
ProWritingAid detects potential redundancies so that you can revise and rewrite them more clearly.
Sticky Sentences
Glue words like "and," "but," or "in" keep your sentence together.
But if there are too many of them, the text gets hard to read.
ProWritingAid detects glue-word-heavy sentences and helps you eliminate them.
Readability Check
Grammatical correctness is great, but it's not enough to get your point across.
ProWritingAid uses the Flesch Reading Ease Score to calculate how readable your text is.
Then, it suggests improvements to make your finished piece more convincing and easy to understand.
Sentence Length
Should you write in short, to-the-point sentences or longer, flowing passages?
Both.
Different sentence lengths keep your readers engaged, adding a sense of rhythm to your writing. ProWritingAid analyzes sentence length and creates a visual representation of the data.
Use that as a guide – some sections will need longer sentences to avoid choppy phrasing, while others will benefit from short, easy-to-read phrases.
Pronoun Use
Published writing usually contains 4-15% pronouns, but novice writers tend to use a lot more. ProWritingAid detects pronoun-heavy writing and helps you make it more dynamic.
Transitions Percentage
Using transition words improves the clarity and flow of your pieces, making your points and arguments easier to understand.
ProWritingAid calculates the percentage of transition words and helps you keep it over 25%, which is considered a good rule of thumb for smooth and convincing writing.
Writing Consistency
While some words have multiple acceptable spellings, using consistent spelling, hyphenation, capitalization, and punctuation is vital for a polished and professional final piece. ProWritingAid also makes sure you only use standard American or British English rules.
Pacing Report
ProWritingAid detects your slow-paced sections and warns you if they become too long.
This will help you switch up your pacing and keep readers engaged.
Dialogue Tags
The Pro Writing Aid app analyses dialogue tags and warns you if you're "telling instead of showing."
Using "sulked" instead of "said," for example, means you're relying on the word to show your character's emotion.
To improve your writing, try other ways to show emotion – for example, describing their body language.
ProWritingAid will highlight the dialogue tags to help you convey emotion in a more engaging way.
Diction & Tone
Part of being a better writer is finding the right tone to get your message across.
ProWritingAid helps you sound more diplomatic while still being assertive.
For instance, it will suggest using simpler phrases ("can" instead of "has the ability to") to make every word count.
Alliteration Detector
Using the same letter or sound in closely connected words is called alliteration, and it's a way to create rhythm in your writing.
But overdoing it can produce the opposite effect.
ProWritingAid will detect alliterations, so you can decide whether to keep them or not.
Homonym Check
Most spell-checkers don't detect homonyms since they're not technically spelling mistakes.
But "The knight challenged him to a dual." is still incorrect.
ProWritingAid will flag these issues so you can edit them out.
Acronym Report
ProWritingAid detects all the acronyms you use, making sure they are consistent.
The app can also help you create a glossary of abbreviations, which is especially handy in academic writing.
House Style Check
For bloggers, journalists, and niche sites, consistent style is essential.
You can set up ProWritingAid to use your house style automatically.
For instance, it can always change "autumn collection" to "fall/winter collection" or always hyphenate "plug-in," even though "plugin" is also a correct spelling.
Plagiarism Report
The ProWritingAid Plagiarism review runs your text against billions of web pages and articles, marking any possible concerns. It is an accurate and reliable way to prevent accidental plagiarism, especially in academic writing.
However, the plagiarism report isn't included in the ProWritingAid price for a premium membership.
To use it, you can purchase credits (starting at $5) that allow you to check 2,000 words at a time.
Your other option is the ProWritingAid Premium Plus plan, which costs as low as $5.56 per month with a yearly subscription.
ProWritingAid Integrations
One of ProWritingAid's biggest perks is integrating with all major word processors and performing significantly better than the built-in grammar and spelling check.
How to Use ProWritingAid With Word?
Add ProWritingAid to Word by downloading the plug-in from prowritingaid.com.
Make sure both MS Word and Outlook are closed, and run the setup wizard. When you open Word again, you'll see the ProWritingAid section on the toolbar.
The add-in gives you the same comprehensive grammar and style reports just like the online editor, browser extension, and desktop app.
You can use ProWritingAid for free for the first 14 days. Then, it will prompt you to upgrade to Premium.
ProWritingAid on Scrivener
To integrate ProWritingAid with Scrivener, download the desktop app.
Once you install it, you can edit Scrivener projects, RTF, Open Office, and Markdown documents all in the same place.
ProWritingAid on Google Docs
ProWritingAid has a dedicated add-in for Google Docs that helps you edit grammar and style mistakes within the word processor.
To get the ProWritingAid download for Google Docs, go to their site or the G Suite Marketplace.
The add-on is called "ProWritingAid Grammar Checker and Writing Coach" and currently has a near-perfect 5-star rating from over 700 reviews.
ProWritingAid Free vs. Premium
ProWritingAid has one free and two paid plan options:
The free tier includes most features you'll need, but it limits you to 500-words per checked text. Pretty good for trying the software or checking a few emails, but limited for any long-form texts.
The Premium tier lifts all limitations and lets you access ProWritingAid from any device or integrate it with tools like MS Word. Plus, you get access to a ton of resources on improving your writing. It includes in-depth style reports, writing skills analysis, and exercises to polish your skills. It's a great deal if you want to use ProWritingAid on a regular basis. There is a $399 lifetime membership.
In addition to all the Premium features, the Plus plan adds a plagiarism checker tool. Handy for academic work and avoiding accidental plagiarism. There is a $499 lifetime membership.
The company almost always has a sale going on, be it a summer sale or a back-to-school, Thanksgiving, or Christmas discount. You can get a reduced price if you're a student or if you're buying a license for your business.
There is also a 14-day free trial that lets you test out the app for yourself.
To avoid free trial abuse, this is limited to one trial per person. If you decide to cancel, they delete any traces of your writing to protect your privacy.
Make sure you download and back up the edits to avoid losing important information.
Customer Support
Do you have any questions or problems with ProWritingAid? You can contact their customer support via email and get a response in under 48 hours.
They did keep this promise when I tried to contact them and resolved my issue quickly and efficiently.
You can also check out their knowledge base and FAQ section, though it could stand to be more detailed.
Many common questions like "What does the free trial include?" weren't covered, and some of the articles lacked substance and clear instructions.
ProWritingAid Privacy & Security
ProWritingAid is the editing software of choice for journalists, novelists, and scriptwriters.
So how does ProWritingAid protect your security?
They don't store your writing or sell it to third parties. To do the scan, you do send your writing to their server.
But once the analysis is finished, ProWritingAid doesn't keep any information. The app is not a keylogger, and ProWritingAid doesn't retain any copyright over the edited material.
ProWritingAid User Reviews
The majority of ProWritingAid reviews online praise the app for its accuracy, comprehensive integrations, and ease of use.
Many fiction and non-fiction authors use ProWritingAid to self-edit work since it calls them out on bad writing habits. Most users agree that the app can't replace a human editor, but it's useful for the early editing stages.
Bloggers, journalists, and professional content writers, on the other hand, often use ProWritingAid as their main grammar and spell-check tool.
For many freelancers and startups, hiring an editor isn't realistic (good editing is expensive.) ProWritingAid's affordable pricing and comprehensive writing checks are a much better choice for them.
ProWritingAid Vs. Human Proofreader
No online grammar check can fully replace human editors. ProWritingAid doesn't compete with professional proofreaders and editors, either.
The software works best for detecting mechanical mistakes, grammar and spelling faults, and common style issues. It's not 100% accurate, but it is the closest to human editor accuracy you can get.
The code for the ProWritingAid artificial intelligence was created with the help of experienced editors. This is why the app catches mistakes that other tools miss.
For example, a lot of writers write "adverse" when they mean "averse." ProWritingAid will spot that issue, as well as thousands of others.
Ultimately, however, if a human proofreader is within your budget, they will always do a more detailed and in-depth edit than any software can.
This ProWritingAid Reddit review sums it up best:
"I find it very helpful when I'm in the beginning stages of editing my stuff. Like, "shit, check out those super-long sentences," or "eek! PRONOUNS!" but I would never favor it over a human editor. More like, I would use it to get my piece ready for a breathing editor :)"
When to Use ProWritingAid?
ProWritingAid is one of the best online editors for long-form content like books, scripts, or academic articles.
The software is also great for non-native writers and students looking to polish their English writing skills by avoiding grammar mistakes and improving their style.
Journalists, bloggers, and copywriters will also benefit from ProWritingAid for self-editing their work and keeping their work mistake-free and easy to understand.
ProWritingAid Alternatives
While ProWritingAid is one of the best English grammar checker options, it's not your only choice.
Here's how it stacks up to competitors:
Prowritingaid vs. Grammarly
Grammarly is one of our favorite grammar checkers online.
With a user-friendly interface, accurate checks, and ever-evolving features, it's at the forefront of the AI editor revolution. But Grammarly is also pricier than ProWritingAid and much better suited for shorter texts.
While there is a ProWritingAid discount for students and educational institutions, Grammarly doesn't lower their price, nor do they offer a free trial.
Grammarly also lacks detailed explanations and training tools that make ProWritingAid great for ESL students.
Prowritingaid vs. Autocrit
If you're a fiction writer, you've probably heard of Autocrit. This online editing tool is based on genre-specific style guidance from best-selling authors.
On Autocrit, you can compare your writing to the likes of JK Rowling and Stephen King and edit your book into a page-turner.
For $30/month, however, Autocrit is more expensive than ProWritingAid. Some writers have complained that Autocrit's grammar and spell check accuracy is lower than other tools, even though the style advice is stellar.
Overall, both tools are a solid choice for fiction writers, but you'd still have to hire a professional editor for your book, too.
ProWritingAid Review: Final Verdict
ProWritingAid is one of the most robust and accurate grammar checkers that we have reviewed.
From removing mechanical mistakes to detecting poor style practices, ProWritingAid will keep your work clear and enjoyable for the reader and polish your skills as a writer.
FAQ
ProWritingAid is AI-powered editing software that provides comprehensive writing reviews. The editor will keep your writing mistake-free and help you avoid repetitions, clichés, and other style issues. ProWritingAid also works as a writing mentor by analyzing your frequent mistakes and providing in-app resources to improve your craft.
How to Use ProWritingAid?
To get started with ProWritingAid, sign up for a profile with your email address. You can use the ProWritingAid web editor for a basic grammar and spell check, or choose one of the premium plans to access the full functionality. To integrate ProWritingAid with your word processor, get the MS Office or Google Docs add-in. If you prefer writing in Scrivener or using RTF, the desktop app will help you edit these files.
Which Is Better Grammarly or ProWritingAid?
Both Grammarly and ProWritingAid offer accurate grammar and spelling checks, as well as in-depth style analysis. While Grammarly is more user-friendly, light, and easy-to-use, ProWrtingAid is cheaper, and it's better suited for long-form writing like guides, books, and academic articles. Overall, both apps work great, so just choose one based on your needs and budget.
How Much Does Pro Writing Aid Cost?
ProWritingAid Premium will set you back: $20 per month with monthly subscriptions, $79 per year, or $224.25 for lifetime access. To add the plagiarism check, get ProWritingAid Premium Plus for $24 per month with a monthly subscription, $89 per year, or $399 for lifetime access. There is a ProWritingAid discount code available for students, which will bring your total lower.
What Is the Best Writing Editing Software?
Writing aid software keeps your work mistake-free and helps you avoid style mistakes like word repetitions, hard-to-understand sentences, or poor pacing. ProWritingAid is one of the best editing apps for long-form content like fiction and non-fiction books. It's also one of our top choices for ESL learners, as it features detailed explanations and resources like videos and quizzes to help you improve on your mistakes.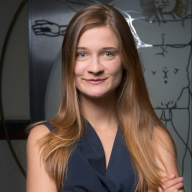 Denny Pencheva
Denny is a content marketing enthusiast, writer, and occasional tech geek. She also studies Medicine, sometimes.