Jobscan Review—Is It The Right Solution For Resume Optimization?
If you're tired of cookie-cutter template providers and scam resume writing services, Jobscan comes to the rescue. It uses top-notch technology to improve your application and gives you actionable insights on ATS standards and optimization. Better yet, it offers an excellent free resume service. Check out the Jobscan review below and find out more.
Downloadable formats:
Any format
LinkedIn makeovers:
ATS scans
WORKS ON:
Edge
Opera
Chrome
Safari
Firefox
Key features:
Free scans, efficient, detailed tips. ATS optimization advice
Visit Website
Best for:
ATS OPTIMIZATION
Strengths
Free scans

Affordable & efficient

ATS optimization advice

Detailed & insightful tips
Somewhat rigid approach

No resume writing service
The job searching process has changed a lot during the past few years.
99% of Fortune 500 companies now use Applicant Tracking Systems to screen candidates. Most applications don't even reach a human recruiter.
But what does this mean for you as a job hunter? Which resume services can help you get past the dreadful ATS scan?
We searched the Web through and through to answer these questions. One name kept coming up when it comes to technology-based resume assistance—Jobscan.
We tested every aspect of the tool and read numerous Jobscan reviews to see what it has to offer.
Read on to find out what we discovered.
What Is Jobscan?
At first glance, Jobscan seems like a regular resume writing service, similar to other industry giants like TopResume or ZipJob.
But take a second look, and you'll see resume writing isn't even among its services. Instead, it stands out with its unique Applicant Tracking System (ATS) scan and optimization solutions.
In this Jobscan review, we focus primarily on the company's ATS tool.
According to its website, it increases the likelihood of landing an interview by 300%. It could also boost your LinkedIn profile views by 132%.
Let's see how that works in practice.
How Jobscan Works
When you sign up for Jobscan, you can fill in your personal details manually or join with your LinkedIn account.
Next, you have to choose a subscription plan. The free version is the most popular one, but there are plenty of other options. We give more detail about the Jobscan cost and subscriptions in the pricing section below.
After choosing a plan, you get your first free scan. You can upload your resume and target job posting as PDF or Docx files or paste them into the dedicated fields.
Then click on the "Scan" button and wait for the Jobscan writing analyzer to return the so-called "Match Rate" score.
We provide more detail about the Match Rate below in the review.
Jobscan Best Features
To help you understand how Jobscan works, we analyze its main features.
ATS Scanning & Findings
With Jobscan, you can quickly and seamlessly upload your resume and job posting. The tool will then check your CV for keyword placement and format optimization according to the ATS standards.
This Jobscan data will help you identify the strengths and weaknesses of your resume. That way, you can improve it and increase your ATS compatibility rate on your own.
Match Rate
After an ATS scan, Jobscan returns the so-called "Match Rate." This score indicates how well your skills and work experience match the job posting requirements.
The Jobscan software calculates your Match Rate based on the keywords you used to showcase your hard and soft skills, education, and training.
The ideal match is 80% or more.
ATS Tips
Apart from the scan, Jobscan also provides detailed information about the ATS selection process of your desired company.
More precisely, it can find out which Applicant Tracking System your employer is using. This will reveal which tenses, acronyms, and abbreviations it recognizes and help you follow these guidelines.
All you have to do is introduce the company's name and job posting into Jobscan's search system.
Jobscan Resume Manager
Another noteworthy feature of the service is the Resume Manager. It allows you to save all document versions and scan results in one place.
This way, you'll have a comprehensive job application history one click away. You can track your progress toward a higher Match Rate, and, ultimately, your dream job.
Recruiter Findings
Including the right keywords and passing the ATS scan is the first essential step toward landing an interview. Still, this is not all it takes for hiring managers to recognize your value.
The Jobscan app gives you insights into the recruiters' evaluation process after the ATS-approved resume lands on their desks. It offers valuable tips on word count, measurable results, and what to avoid and include to impress a human reader.
Jobs That You Match
Another unique addition to Jobscan's package is the possibility of finding the best matches for your skills and work experience.
Based on the keywords in your resume, Jobscan will show you insurance, marketing, or other announcements from its vast database.
Free Jobscan Resume Builder
Jobscan doesn't offer writing services, but it recently added a resume builder option to its offering. You can use this tool to create a CV from scratch and find the right formatting, design, and structure.
Alternatively, you can upload an existing resume and improve it based on Jobscan's feedback.
Jobscan Cover Letter Help & LinkedIn Profile Optimization
Jobscan also provides several types of cover letter assistance—templates, formats, and guides.
But probably the most appreciated add-on is the LinkedIn account scan. With it, you can find out whether your profile is properly optimized and change it to attract more attention.
This analysis is also based on keyword usage for the most part.
Career Help
Now that you have a better understanding of Jobscan's ATS features, it's time to examine its career advice capabilities.
For starters, you can choose a Jobscan resume or cover letter example from the website and draw inspiration from it. Note that these are intended to show you several variants from different fields.
If you want to download and edit a CV or cover letter directly, you can use one of the Jobscan templates.
The Jobscan blog section is another useful resource. The career-building articles can help you navigate through the job market, find your niche, or even consider a career change.
Plus, the Jobscan Learning Center contains detailed resume guides, job-hunting tips, FAQ sections, and much more. Lastly, you can monitor which Fortune Global 500 companies are hiring, freezing, or making layoffs.
Integrations
Jobscan aims to ease people's job search efforts. However, it can also assist you in your work if you are a career coach or a certified resume writer.
For instance, with the Coach plans, you can invite clients and students to use the Jobscan writing services.
The software will then let you monitor when and how they use the optimization tools. Plus, you'll be able to see the results of their scans and work with them to improve their match scores.
Finally, Jobscan lets you download and store all resumes produced with its free builder.
Plans & Pricing
Not all Jobscan features are free.
However, the service is a worthwhile investment given the importance HR experts attribute to ATS screening. This has become almost a standard practice that is now applied across the board.
Plus, Jobscan has a reasonable price. Here's what you get with each plan.
Pricing Plans
A free account will get you two monthly Match Rate calculations, keyword comparisons per month, and limited scan history. Plus, you can access the Learning Center and the Resume Manager.
The one-month plan contains everything in the previous subscription. The difference is that you pay monthly ($49.95) instead of every three months. While the price is higher in the long term, it is ideal if you only plan to use the tool for a month.
This package comes with a 14-day free trial that gives you access to all features except LinkedIn optimization. This becomes available after you pay $89.95 for the three-month period. The plan includes unlimited scans and Match Rates, unlimited scan history, Jobscan cover letter optimization, predicted skills, and jobs that you match. You also get Premium ATS & Recruiter Findings, an e-book about ATS, a Jobscan edit tool, and ATS-friendly templates for resumes and cover letters.
Industry & Experience Level Solutions
Apart from the main offering, Jobscan also provides specific solutions for jobs in universities, governments, NGOs, and businesses.
These tailor-made adaptations of the standard Jobscan features are also praised in several Jobscan reviews. You can learn more about them by contacting the support team.
In the next section of the Jobscan review, we show you how to get in touch with them and evaluate the service.
Career Coaching
Whether you're a self-made career coach or work as part of a team, you can find a coaching plan that suits your needs.
These subscriptions include the same features as the ones above. However, you can invite your clients to join the service and perform different actions, like a scan, on their behalf.
The single-coach plan will set you back $199/month. With it, you can work alone on your client's projects.
If you want to collaborate with other coaches or allow customers to access the platform, you have to pay at least $3,995/year.
Support
Unfortunately, Jobscan customer service is only available via email. The company lacks chat and phone support.
Although this is not a deal-breaker, considering the website's ease of use and extensive resources, it'd be nice to have more options.
On the Support page, you will find the email address and links to Jobscan's Help Center and other resources.
The support crew has a good reputation. People praise the reps' responsiveness and promptitude in resolving billing issues.
But what speaks the strongest about the quality of support are the reports of several users in their Jobscan reviews from 2022. They claim that they forgot to cancel their free trial before it expired but still received a refund for the three-month fee.
To see if the online praise is warranted, we tested the availability of the reps ourselves. We shot them an email asking if Jobscan provides accounting-oriented resume tips.
They were very fast and polite in their answer, which arrived within two hours. They wanted to know more about our specific needs and goals and presented Jobscan's offering extensively.
Ease of Use
As we mentioned, navigating through Jobscan's multiple features is easy.
Using the Jobscan ATS scanning software is simple, straightforward, and intuitive. The platform calculates and delivers the Match Rate in a matter of seconds.
It's also extremely convenient. Jobscan's dedicated dashboard keeps all your scans and results in one place. From there, you can also access other features, such as the LinkedIn optimization tool and the job matcher.
The user interface is sleek, streamlined, and with a pleasant design. All important tools are a few clicks away.
Our experience and other Jobscan reviews show that the onboarding process is also extremely quick and user-friendly. Overall, Jobscan is as straightforward as it gets.
Jobscan User Reviews
Jobscan has an excellent reputation compared to many of its competitors in the industry.
The Jobscan rating on TrustPilot, for example, is a solid 4.2/5 stars. It has a slightly higher score of 4.48 on SiteJabber—the platform that Jobscan encourages its users to leave reviews on.
Even the Reddit community deems Jobscan a worthy solution.
Although Jobscan doesn't have a BBB accreditation, we did find one review there. The customer complained about some billing issues and reported the team solved them in a few days.
The user opinions we found on other sites are mostly flattering: "This is an outstanding service, well worth the cost for unlimited premium scans," "I mailed them, and they responded with NO argument, they refunded me."
The complaints we found were mostly about the rigidity of the Jobscan software. Some users consider the 80% match score of the ATS scan unrealistic and too ambitious.
Similarly, others argue that Jobscan's process is overly pragmatic and lacks authenticity. However, Jobscan's mission is to get you past the ATS and provide tips on how to appeal to a human agent. The last part is up to you.
Is Jobscan Worth It?
Jobscan is not a resume writer service per se. It's a unique solution that provides quality ATS scanning tools and feedback on keyword usage.
If you want a professional to craft your CV from scratch, check out our list of resume writing services. Jobscan is mostly meant to help you get past the initial stage of the recruitment process. And it's doing a great job at that.
The ATS-focused approach of Jobscan, multitude of features, free plan and trial, incredible ease of use, and reliable refund policy make up for its few shortcomings. It's definitely worth trying.
Jobscan Alternatives
In this section of the Jobscan review, we show you how it measures up against other resume services online.
Jobscan vs. ZipJob
The main difference between these two solutions is that ZipJob is a professional resume writing service, while Jobscan is a resume and LinkedIn account analyzer.
Jobscan's biggest advantage over its competitor is that it's very affordable. ZipJob's starting price of $139 is much higher than anything Jobscan charges for.
Still, it all comes down to the type of service you need.
Jobscan vs. Resume Genius
Resume Genius is arguably the most popular template provider.
Jobscan's bread-and-butter, on the other hand, is its ATS technology. However, it also offers templates and recently launched a resume crafter.
If you want to combine both functionalities, Jobscan is the way to go.
Jobscan vs. Resume Companion
Neither of these two solutions provides resume writing services.
Resume Companion offers templates and simple resume examples.
However, it's not as popular as other providers of its rank. Plus, Jobscan is richer in features, having both templates and an ATS scan, among other options.
Final Verdict
Jobscan is one of the best resume services in the business.
It elegantly combines the pragmatic approach of ATS keyword optimization with useful tips on how to impress human recruiters.
As our thorough research and hundreds of Jobscan reviews show, the service is among the very few tools of its kind. Fortunately, it's also a very reliable and effective solution.
FAQ
Yes. Jobscan is a functional and trustworthy service. It has an impressive track record, plenty of satisfied customers who've left many positive Jobscan reviews.
The company has an EV SSL certificate (Extended Validation SSL). It makes sure all the data you introduce in its system remains private and 100% secure.
Is Jobscan offering writing services?
Jobscan is not among the companies that write resumes. You can use this tool to gain valuable feedback and advice about ATS optimization. You can also create your own CV with its resume builder.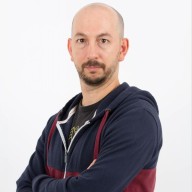 Nick Galov
Unaware that life beyond the internet exists, Nick is poking servers and control panels, playing with WordPress add-ons, and helping people get the hosting that suits them.
Leave your comment
Your email address will not be published.