Grammarly Review - The Grammar Checker Analyzed
Superb user interface, robust functionality, and ever-improving features, Grammarly leads the way toward impeccable copywriting and reader-friendly websites. Check out what makes it so special in the detailed review below!
Integrations:
Works with everything
WORKS ON:
iOS
Word
MacOS
Chrome
Android
Firefox
Windows
Key features:
Spelling, grammar, punctuation, conciseness, fluency, readability, etc.
Visit Website
Best for:
OVERALL GRAMMAR CHECKING
Strengths
Accurate grammar, spelling, and punctuation check

Concise style explanations

Comprehensive free version

Multiple powerful integrations
No free trial for the premium version

All content has to be uploaded
Do you write online?
Even if you're not a blogger, journalist, or avid social media user, chances are you:
Email your boss
Message friends
Fill out job applications online
Grammarly makes sure any text you type on the internet is error-free. But it also goes beyond spell-checks. The AI-powered editor helps you write clear, engaging, and easy-to-read content. It will detect wordy phrases, repetitions, and monotonous passages, among other style mistakes.
But is this software all it's hyped up to be?
In this Grammarly review, we take an in-depth look into the world's most popular editor to answer questions like:
Does it really improve your writing?
Is it safe to use Grammarly?
Should I get the free or premium?
Is this the best grammar checker online?
Read on to find out.
Grammarly Review 2022
Here's everything you need to know about Grammarly's English grammar checker:
Grammarly Pros
The main perks of choosing Grammarly include:
Accurate grammar, spelling, and punctuation check
In-depth check for repetitions, redundancies, and hard-to-understand passages
Concise explanations to help improve your style
Comprehensive free version
Multiple powerful integrations (including a browser extension, web, desktop and mobile app, and popular word processors)
Easy-to-use real-time checks
Works on anything you write online (from Facebook posts to work emails)
Customizable – choose between UK or US English, and create personal dictionaries
Grammarly Cons
Is Grammarly perfect, though? Of course not. Here are the main areas where it lacks:
No free Grammarly premium trial
All content you check is uploaded to its servers*
Not 100% accurate, you still have to be mindful when editing
Overall, the pros still outweigh the cons. Grammarly is a robust online grammar check tool, complete with advanced style-improvement functions. Now, let's dive deeper into the program.
* Grammarly doesn't sell your personal content, and they don't monitor it, either. That said, your work will be uploaded to Grammarly's servers, and it's also accessible to Grammarly's vendors (e.g., hosting provider.) For some privacy-conscious users, this is still a deal-breaker.
Grammarly Works On…
You can use Grammarly's writing aid software on both mobile and desktop. Here's where you can use it:
Browser extension for Chrome, Safari, Firefox, and Microsoft Edge
Desktop Windows app for Windows 7, Windows, 8, Windows 8.1, Windows 10
Mac computers with macOS 10.9 and higher
Mobile app for Android and iOS devices
Grammarly add-in for Microsoft Office 2007 and higher, or with an Office 365 subscription
Google Docs documents with Grammarly bet
With the browser extension, the grammar corrector will automatically check any text you type on the internet (as long as the text field is larger than 38px). Grammarly Pro users also get style and tone-of-voice checks. For example, the app will suggest ways to make your email sound more diplomatic.
What Is Grammarly Best For?
While Grammarly can review any type of writing, it's best for:
Non-fiction writers
Bloggers and journalists
English as a Second Language learners
College students and people in academia
Is Grammarly any good for academic writing? Yes, it's one of the best tools to use. The correctness and style check is perfect for non-fiction. The plagiarism check tool is simple and easy to use, helping you prevent accidental copyright issues.
Fiction writers, on the other hand, benefit from Grammarly but find its style suggestions restrictive. With creative writing, Grammarly might flag some phrases that aren't incorrect. This makes the editing process more time-consuming for authors and editors.
Non-fiction writers, on the other hand, will get much better-tailored suggestions.
How Does Grammarly Work?
Grammarly is an AI-powered advisor that runs your text through various checks.
They process your writing through the algorithm and make context-specific suggestions to improve correctness, readability, and tone.
You get a short explanation with every tip. Say you've used the word "brave" multiple times throughout the text. Grammarly suggests changing it to "fearless," and they include a text saying:
"The word brave appears repeatedly in this text. Consider using a synonym in its place."
You manually approve every suggestion. There is no one-click correction button since the AI can't make out the context 100% of the time.
For example, if you used "personal information" a lot. Grammarly says to swap "personal" for "unique," but this doesn't fit the context.
Bottom line:
Even though Grammarly is sophisticated and smart, it can't edit your work independently.
Go through each suggestion and approve it. You'll make sure it works with the writing, plus you'll become a better writer for it.
Using Grammarly
Grammarly is one of the most user-friendly grammar checkers I've tested. It's simple, easy to navigate across apps and platforms, but surprisingly powerful.
To get started, go to Grammarly.com and create a profile. Sign up with your email, Google, Facebook, or Apple profile. You can choose the free option and upgrade to premium later.
Grammarly Browser Extension
Both free and premium users can get Grammarly for Chrome, Safari, Firefox, and Microsoft Edge. You'll find it on the Chrome store or the respective browser add-in store.
Once you install it, the Grammarly icon will appear in your browser's top bar and the right-hand corner of text fields. When you start typing, the app will automatically check your writing and underline possible mistakes. To review the correction, hover over the underlined text and click on the suggestion (to accept it) or dismiss if it doesn't fit.
Click the top bar icon to manage your preferences:
Choose if you want writing suggestions for the site you're on.
Get definitions and synonyms when you double click (works on any site.)
Activate automatic spell correction. It only works for misspelled words, not grammar, punctuation, or style suggestions.
Set your preference for American, British, Australian, or Canadian English.
The Grammarly browser extension pretty much takes the Grammarly editor to wherever you write on the internet (yes, even Google Docs.)
Free users only get a grammar, spelling, and punctuation check. The app also checks for conciseness and suggests ways to make sentences less wordy.
With Grammarly Premium, the browser extension also corrects your style and helps you achieve the right tone of voice, formality, and politeness. You can set goals for your writing – e.g., if you want to sound neutral, optimistic, or urgent.
Desktop App
With the desktop app, you can access the editor from your Windows or macOS computer without going through a browser. To get started, go to Grammarly to download the installation wizard and follow the steps.
Once you have the Grammarly Editor:
Log into your account with email, Facebook, or Google.
Drag-and-drop documents into the app to proofread them.
You can also click New and type your document straight into Grammarly.
When you're done editing, open the left-hand corner menu and click Export.
If you want to print out your document (physically or to a PDF,) click Print and follow the instructions.
You can use common key combinations like Ctrl/Cmd+C, Ctrl/Cmd+V, Ctrl/Cmd+Z, Ctrl/Cmd+P in Grammarly Editor.
Mobile App
Get the Grammarly Keyboard for Android, iPhone, or tablet to take editing on-the-go. Find it on your app store and follow the instructions to set it up. Since it's a mobile keyboard, Grammarly will access what you type and suggest improvements. The app supports glide typing, too.
The average Grammarly app review rating is 4.3/5 on the App Store and 4.2/5 on the Google Play Store. Most users are happy with their experience, praising the ease of use and accurate suggestions.
Grammarly Features
Now that you know where you can use Grammarly, let's break down exactly what it does:
Spelling
Spell checks are included for free and premium accounts.
Grammarly detects spelling errors and underlines them in red. Hover over the suggestion and click on it to approve it.
Some of them will depend on whether you choose UK, US, Canadian, or Australian English. For example, if you type "colour" but your Grammarly is set to American English, it will register as a mistake. Switch your language preference to avoid annoying spelling suggestions.
The spell check turns on automatically when you start typing or upload a document. It covers the entire text, including quotes.
To exclude them, go to the Grammarly Editor settings or click the top bar icon in your browser extension. Toggle "Don't check text inside quotes" to activate it.
Grammar
The grammar corrector is part of the correctness check, available to both free and premium users. It detects errors with prepositions and pronouns (great if English isn't your first language), verb tenses, correct apostrophe use, conjunctions and interjections, and so much more.
You can get a free grammar check even without registering. Just copy and paste your text into the online editing tool.
And yes, it can also tell you whether to use "affect" or "effect."
Punctuation
Correct punctuation includes more than just commas. The Grammarly punctuation check works for free and premium accounts, and it covers a comprehensive range of punctuation rules like capitalization errors, colons and semi-colons, and quotations.
For example, I often struggle with commas in quotation marks. For some reason, I always put them after the quotation mark (incorrect in most cases.) Grammarly does a great job of detecting these mistakes and helping me prevent them.
Conciseness
The conciseness check prevents wordy sentences and suggests easy-to-read alternatives. The free version includes a conciseness check, though premium users usually get better suggestions (since Grammarly Premium has additional style improvement features.)
Is Grammarly accurate in these style suggestions? I think so.
I personally use the premium version, and the Grammarly beta even suggests sentence rewrites. While some don't fit, they're usually a great way to keep my writing clear and concise.
Fluency
The fluency checker detects subtle style inconsistencies to help you get the English phrases like. For example, "We've made some progress here." is much better than "We've done some progress here."
The fluency check helps you sound more natural, even if English is not your first language. Fluency suggestions are underlined in red and appear across apps and the browser extension for premium users.
Readability
Some sentences are bulky and hard-to-follow – the premium Readability check detects them and suggests a rewrite. It's the extended, more comprehensive version of the free conciseness check. With the beta version, you also get rewrite suggestions, which can be very helpful when you're self-editing.
Word Choice
Do you find yourself repeating the same words and phrases over and over? This premium feature will help you switch up the vocabulary. The word choice suggestions come underlined in green and usually come with several synonyms.
Turn on the "double-click for a synonym" feature to see synonym suggestions for any word you double-click in the editor. If you're a professional writer or blogger, this saves so much time since you don't need a third-party thesaurus to keep your writing interesting and avoid repetitions.
Plagiarism
Plagiarism can get you into serious trouble, but sometimes it happens accidentally. That's why I always run the plagiarism checker before I submit writing.
But careful:
The plagiarism checker is disabled by default, and some users don't even know it exists. To open it, click the "Plagiarism" button on the bottom right corner of the Grammarly Editor.
It's only available to premium users. And is the check any good? Yes, for most purposes, it works very well.
However, as this Grammarly plagiarism checker review from Quora points out:
"If you're hoping to catch a plagiarist, Grammarly may do it, but its database is limited to electronic sources."
This is why some universities and colleges opt-out of the checker to use another program. If you got Grammarly through your school, you might not have the plagiarism check option at all.
Inclusive Language
One of the newer Grammarly features is the inclusive language check. It helps you write in a more respectful tone and prevent embarrassing (and offensive) mishaps. The inclusivity feature is far from perfect, though, since it's not in sync with the word choice check.
For example, Grammarly may suggest using "humankind" instead of "mankind." But then, the word choice check suggests "manpower" instead of "workforce" to switch things up with vocabulary.
Though Grammarly is taking a step in the right direction with this one, I hope to see it improve even more in the future.
Formality
You wouldn't speak to a work colleague the same way you talk to your best friend. Grammarly helps premium users tackle the correct tone and formality for the situation. You can adjust the target formality to informal, neutral, or formal, neutral being the default.
What does the formality check look like? For instance, Grammarly will suggest you avoid using prepositions at the end of a sentence if you're writing in a neutral or formal tone.
Advanced Suggestions
Grammarly's complete sentence checker improves your delivery to make sure you're getting your message across. For example, it suggests changes to sound more polite and diplomatic (e.g., when writing to a client) or more confident and assertive (when you're talking to a colleague.)
Another advanced suggestion feature is the consistency check. Some words have multiple acceptable spellings, but it's still best to stay consistent in your choice. Grammarly will detect spelling, punctuation, and capitalization inconsistencies and automatically correct them throughout the document.
These features are only available to premium users.
Integrations
Grammarly boasts robust integrations and a consistent experience across all apps. Here's how it works:
Grammarly in Google Docs
Yes, Grammarly is available on Google Docs with the beta testing version. There are still some features to polish, but overall it works well, and it's much better than the native grammar and spell-check.
To get it, install the Grammarly Chrome extension (currently, the beta isn't available for other browsers.) The editor will automatically check anything you type into Google Docs.
The Grammarly icon is on the bottom right part of your Google document. Click it to open the Assistant sidebar and see all the suggestions. You can also adjust your goals here (the bullseye icon on the top right.)
Grammarly and Microsoft Office
To use Grammarly with Word and Outlook, download the Office add-in and follow the setup steps. The Microsoft Office integration has the same functionality as the online editor and the browser extension. There is both a free and premium version. The free membership only includes a spelling and grammar check, while premium users get additional style and consistency checks.
Grammarly Plans at a Glance
Grammarly has a free tier and two paid plans that have the same features.
The free tier comes with the basic grammar checker features.
The Premium tier for personal users adds many style checks. Fantastic for writers or freelancers that want to take their texts to the next level.
The Business plan adds all features of the Premium tier, plus house-style guide tools and powerful user management and statistics. The price is multiplied by the number of employees. Great for larger organizations.
Grammarly Free vs. Premium
Grammarly has a forever free version and a premium plan.
They currently don't offer a free trial.
So, is Grammarly Premium worth it? Let's take a look:
Grammarly Price Breakdown
The free profile doesn't have any additional costs. Grammarly doesn't sell your information or content to third parties, either.
They make money off the premium plan, and they will push it quite a bit (arguably, the most annoying thing about the free version of Grammarly.)
The Grammarly Premium price for individual members is:
Monthly subscription for $29.95/month
Quarterly for $19.98/month (billed as a single $59.95 payment)
Annual for $11.66/month (billed as a single $139.95 payment)
Companies can cut down on the Grammarly cost with a business plan:
Monthly Grammarly subscription for $25/member/month for teams of three and up
Annual plans for:
3-9 users for $12.50/member/month
10-49 users for $12.08/member/month
50-149 users for $11.67/member/month
Educational institutions can get a personalized quote for their Grammarly subscription by filling out this form.
What Is the Difference Between Grammarly Free and Premium?
Grammarly Premium comes with robust editing features that go beyond a grammar check. Some of the most useful tools that Grammarly provides are premium-only. This includes:
Fluency
Readability
Word choice
Plagiarism check
Inclusive language
Formality level
Consistent spelling and punctuation
Rewrite suggestions
Writing goal setting
Grammarly Free has all the essential features to keep your pieces correct and clear. But if you need professional writer's editing software, Grammarly Premium is a much better solution.
We looked specifically for Grammarly Premium reviews, and most users agree it's worth the investment because not all writing mishaps are formal grammar mistakes. Using less-than-respectful language, repeating phrases, or writing long, hard-to-understand sentences undermine your authority and make your written communication less effective.
Grammarly Premium helps you prevent these mistakes and become a better writer (and better editor of your own work.)
Customer Support
You can contact Grammarly for complaints, issues, and questions with the ticket submission form.
They don't have a phone line but promise to respond within 24 hours of receiving your ticket.
Before you contact them, check the knowledge base. It's very comprehensive and well-written – I've found the answers to most of my questions there.
Is Grammarly Safe?
Short answer: Grammarly is safe, but not as safe as it could be.
The company doesn't sell your content, review it, or in any other way disturb your privacy. They exclusively make money off the paid version.
However, all the text is transferred to their servers for the check. While Grammarly doesn't sell your information, their staff and vendors have access to it. The data transfer is secured against external attacks, but this doesn't mean it's 100% effective.
Since Grammarly only works on the cloud and through the internet, there are inherent risks with the transfer. For some companies, that's the reason why they don't use Grammarly or avoid putting sensitive information on there.
The best solution seems to be the latter. You are safe using Grammarly to review your writing and the copyright won't be disturbed. But, avoid entering any private information in fields that Grammarly has access to.
For example, if you have the browser extension, only enter your passwords in password fields. This way, you can enjoy the functionality of Grammarly without exposing your sensitive information.
Grammarly Reviews Around the Web
Grammarly reviews online are overwhelmingly positive, with common points of praise including:
Ease-of-use and consistently great experience across apps and devices
Accurate and useful suggestions
Well-functioning free version
Robust premium functions
Convenient style and tone suggestions
The most common complaints include the lack of Grammarly free trial and the high-priced premium. Fiction writers point out that Grammarly is better for academic and non-fiction writing.
Overall, however, the Grammarly ratings are high and most users are content with the product.
Grammarly review consensus of the internet:
This is one of the best grammar checker options for 2022.
Grammarly Vs. Human Proofreading Review
AI-powered editors can only do so much. Even when they use natural language processing, they don't have the same level of understanding as a human editor. While Grammarly is a great professional grammar check tool, it doesn't offer the same tailored suggestions that a professional editor would.
But it's not meant to replace a human editor either.
Does Grammarly work? Yes, it works very well.
Is it better than a human editor? No, a proofreader will provide spot more mistakes and provide better solutions. Grammarly's AI imitates a human editor, and it's available across the internet.
You can proofread anything from emails to your maid-of-honor speech cheaper, faster, and more conveniently.
When to Use Grammarly?
Use Grammarly's editor to:
Detect grammar, spelling, and punctuation errors in your writing.
Improve your writing on mobile and desktop.
Spot and remove mechanical mistakes.
Reduce wordy, hard-to-read sentences.
Use more varied and inclusive language.
Hit the sweet spot with your tone and formality.
Keep your style fluent and consistent.
Virtually all Grammarly reviews agree that it's better for non-fiction writing. We couldn't agree more. Every blogger, journalist, and student needs at least the free version. It's easy-to-use and very comprehensive.
If you're a fiction writer, this is still an excellent tool for improving your writing. Just don't solely rely on Grammarly for editing your work – it definitely doesn't replace a human proofreader.
Grammarly Alternatives
While Grammarly is excellent editing software, it's far from your only option. Here's how it stacks up to other choices:
Grammarly vs. Word
Word's native grammar & spell check has been getting better. So, do you even need Grammarly?
This Grammarly review on Reddit explains it best:
"It's the difference between getting cross-trainer shoes and specific running shoes. There are more features for one specific activity in the specialized software. For example, Grammarly will do things like pick out adverbs/weaker wording in a way Word (a word processor, not grammar software) will not"
Grammarly is a more sophisticated, AI-powered editor. The premium detects style issues, monotonous passages, and even non-inclusive language (e.g., "mankind" instead of "humankind.")
Besides, Grammarly works on much more than Word documents. Their editor follows you around the web to prevent embarrassing typos in Facebook comment battles (for example.)
Grammarly vs. ProWritingAid
ProWritingAid is a popular choice among professional writers and one of Grammarly's main competitors.
It has even more editing features, including contextual thesaurus, dialogue checker, and homonyms. While Grammarly is working to introduce this functionality (it already tries to give context-specific suggestions,) ProWritingAid is more robust.
However, its editor is clunkier and not as easy to use, slowing down your process. ProWritingAid also lacks a mobile app.
Grammarly vs. WhiteSmoke
WhiteSmoke is a grammar and style editing tool created by professional editors. It supports multiple languages and it's more affordable than Grammarly.
However, while WhiteSmoke is very accurate overall, it does miss more errors than Grammarly. They also lack a monthly subscription, so you do have to make a year-long commitment.
Grammarly vs. Ginger
Ginger offers the same core functionality as Grammarly – grammar and spell checks, word choice, personal dictionary, switching between US and UK English.
It also supports 40 different languages, text-to-speech features, and a personal writing trainer to polish your skills.
But Ginger doesn't detect wordy sentences, lacks a plagiarism checker, and is much less user-friendly than Grammarly.
Grammarly Review: Our Verdict
With a clean user interface, robust functionality, and ever-improving features, it's no surprise there are thousands of positive Grammarly reviews online.
And we're happy to join in.
Both the free and premium subscriptions are well worth it if you want to keep your writing correct, clean, and engaging. If you regularly write on the internet, consider Grammarly Premium since it offers comprehensive functionality to help you improve your pieces and polish your writing skills.
FAQ
Grammarly is a grammar and style editing solution available on your browser, desktop, or mobile. The app will automatically check any text you write on the internet and suggest improvements. Free users get a complete spelling, grammar, and punctuation check. The premium subscription gives you robust style and tone editing functionality to keep your writing engaging and easy-to-understand.
To get started with Grammarly, go to their website and sign up for a free or premium profile. Download the browser extension to edit any text you type online. Use the desktop app to drag-and-drop documents, edit, and export them. The mobile app will make sure everything you write on your phone is correct and crystal-clear.
Grammarly does have a free plan with all the basic editing functionality. The free membership includes a complete correctness check, including spelling, grammar, and punctuation.
The Grammarly Premium plan costs: $29.95/month for a monthly subscription $19.98/month (billed as a single $59.95 payment) for a quarterly subscription. $11.66/month (billed as a single $139.95 payment) for an annual subscription. Businesses and educational institutions can enjoy discounts for their multi-user accounts.
Does Grammarly Steal Your Work?
No, Grammarly doesn't monitor, store, or sell your work. However, since they are a cloud-based service, your text goes to their servers for processing. Avoid typing sensitive information like passwords, since you're not entirely safe from third-party attacks. You can find our thoughts on its security features in the Grammarly review above.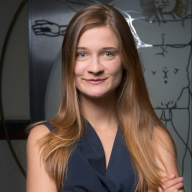 Denny Pencheva
Denny is a content marketing enthusiast, writer, and occasional tech geek. She also studies Medicine, sometimes.