Ginger Review - AI-powered Grammar Checker
While Ginger isn't the most popular English grammar checker, it stands out with affordable pricing, robust functionality, and language-learner features. The browser extension, desktop program, and mobile app cover most places where you write and keep your texts mistake-free and easy to read. Our Ginger software review summary is clear: this is one of the most competitive grammar checkers in 2021.
WORKS ON:
iOS
MacOS
Android
Windows
Key features:
Translation, definitions, synonyms, grammar editing, style editing, etc.
Visit Website
Best for:
MULTILINGUAL WRITERS
Strengths
Perfect for WordPress articles

Personal grammar trainer

Useful translation tool

Corrects as you type
No plagiarism checker

No offline mode
The Ginger grammar checker has been around for over ten years. It is one of the oldest and most reliable writing aid software out there. Ginger promises to:
Correct all types of grammar mistakes

- from spelling and punctuation to word choice and style

Improve your writing skills

with tailored practice exercises

Help you

translate to over 50 languages
Speed up your editing

with features like sentence rephrase, text reader, and contextual synonyms
But is it still relevant?
In this Ginger software review, we take an in-depth look into the program to decide if it's still one of the best grammar checkers on the internet.
What Is Ginger
Ginger is an editing software for professional writers with comprehensive features, affordable pricing, and stellar customer service. To give it an honest evaluation, let's start with outlining the good and the bad:
Ginger Pros and Cons
The main advantages of Ginger soft include:
Highly accurate English

grammar, style, spelling, and punctuation

corrections

All-in-one tool with

style checker

and

word choice suggestions
Ginger sentence rephraser

to automatically improve clarity and readability

Personal English trainer

offering practices to polish your skills

Ginger translation service

with over 50 languages

Real-time check

as you write

Chrome, Safari, Edge browser extensions

Comprehensive

free version
Affordable Ginger premium

with advanced features

Safe and private

for all users
But there are some downsides to the Ginger editor:
No

Google Docs, Libre Office, or OpenOffice

integration

No

plagiarism checker
The bottom line?
While the Ginger writing app boasts robust functionality, impressive accuracy, and handy tools like translation and read-aloud, it still lacks in some aspects.
While the pros far outweigh the cons, Ginger is not the best solution for everyone.
Is it the right choice for you?
Read on to find out:
Ginger Works On
You can run the Ginger grammar checker on:
Windows OS

with the

Ginger Page

app for desktop (for Windows Vista, Windows 7, Windows 8, Windows 10)

macOS with the Ginger desktop app
Microsoft Office

applications to replace the native

grammar and spell check

(with more in-depth, robust reviews)

Web browsers

with the

Ginger extension

for Chrome and Safari

Mobile devices

with the Ginger Android keyboard and the Ginger Page iOS app
You can also try out Ginger online - their web grammar checker is instant and straightforward.
What Is Ginger Best For?
Ginger grammar and spell checker is perfect for:
English learners

who want to avoid mistakes, sound fluent, and improve their language skills. Some of the best

Ginger features

for non-natives include

context-relevant sentence rephrasing

, accurate

mistake detection

, and

personalized English practice

sessions.

Journalists, bloggers, and professional copywriters

who self-edit most of their work and need help with that. With in-depth grammar and style analysis and the read-aloud feature, you can get a fresh view of your writing and edit it efficiently.

Content in multiple languages

- whether your company has a presence in different countries, or you have international friends,

Ginger

will

translate

texts in over 50 different languages.

People with dyslexia

- the

Ginger sentence

check tool and personal writing coach can help dyslexic students. Multiple schools are using them as Assistive Technology.
The Ginger paper checker is a reliable option for your academic and school-related writing. But make sure you're also using a plagiarism checker too - Ginger doesn't have a built-in one.
How Does Ginger Work?
Ginger is an online editor, so you'll need an internet connection.
Whether you're using the desktop program, mobile app, or browser extension, Ginger sends your text to a server, checks it, and returns a correction.
It runs standard checks (e.g., correct pronoun use) and compares your writing to other sentences on the internet.
This way, Ginger adapts to how natural languages work and evolve.
It's also the reason why it detects more mistakes than other grammar checkers (like the Word native corrector.)
Using Ginger
To get started, go to gingersoftware.com and download the extension for your editor. You'll be asked to sign up - either with email, Facebook, or Google credentials. You can also download the Ginger desktop program from the website.
Get the iOS app or Android keyboard on the respective app stores.
Browser Extention
Ginger's Chrome and Safari extensions proofread your writing in real-time. Install it for free from the Ginger website, the Chrome Web Store, or the Safari Gallery. The app will automatically check any text you type online. Whether it's a blog post, Facebook rant, or an email to your boss, Ginger has your back with in-depth proofreading and style suggestions.
Ginger highlights your mistakes in blue. Hover over the text for an explanation and a rephrase suggestion.
The browser extension worked very well for me. However, some users are less than enthusiastic about it.
One Ginger software review mentioned the extension is overly enthusiastic, correcting your "mistakes" before you get the chance to finish a sentence. Other users complain about the clunky interface and less-than-ideal accuracy.
The browser extension is free to download and use, so it's best to try it out for yourself.
Ginger Web Editor
If you want to test out the program, check out their free grammar check online. Try the Grammar Checker and Sentence Rephraser by typing up your text and clicking Ginger it!
Ginger also has a fully functional online editor, but it's hidden away in the browser extension. To access it, you first need to install the Chrome or Safari add-in. Then, click on the G icon to open the extension settings and select "Ginger Writer" to open the editor.
This is the only way to use Ginger with Google Docs.
Desktop App
To get the stand-alone application for desktop, go to their website for the Ginger download and follow the setup wizard. It only takes a few minutes until you can start using the program in Word, Outlook, PowerPoint, and other MS Office applications.
Once you get the app, the G icon will appear at the top right corner of a program. Hover over it to access the review mode, text-to-speech reader (only for Ginger premium users), personal English trainer, and settings page.
To start the Ginger proofreading, click review mode or press F2. Your errors will be highlighted in blue and the correction suggestions will appear at the top of the page. You can either fix or reject the new version.
Click on the learning icon to open Ginger Genie. You'll get an analysis of your recent and common mistakes, complete with personalized exercises focused on your weaker areas.
Ginger Features
The Ginger writing app is an English grammar checker, but it also has several additional features.
Here's what the software has to offer:
Grammar, Spelling & Punctuation
Ginger's grammar review detects thousands of writing issues - from mechanical mistakes and capitalization errors to more subtle problems like correct pronoun usage, phrasal verbs, etc.
Since it corrects such a wide range of errors, Ginger works great as a foreign language writing aid for non-native writers.
It's much more accurate than the native spellcheck of Microsoft Office applications and keeps track of your common mistakes to help you avoid them in the future.
Writing Coach
This is Ginger's main advantage for students, language learners, and people who struggle with dyslexia.
The Ginger proofreader detects your errors, keeps track of frequent writing issues, and gives you personalized exercises to help you improve.
Style & Readability
Grammatical correctness is important, but good writing takes more than that.
Ginger will elevate your writing by:
Spotting

repetitions

and giving synonyms that fit the context

Highlighting

wordy, hard-to-read sentences

and suggesting ways to shorten them

Reducing the

passive voice

Detecting and completing

fragmented sentences

Checking

phrases, idioms,

and spotting

contextual spelling

mistakes
Plus, with the Ginger sentence rephraser, you get automatic suggestions to improve your style and make sentences easier to read and understand.
Ginger Translation
With Ginger, you can translate your text into over 50 different languages!
It's a free function and works pretty well, usually better than Google Translate. The app compares your text to real sentences on the Internet to make sure the translation sounds as natural as possible in the target language.
I've used Ginger for English to Spanish translations, and it saves so much time!
Still, Ginger isn't a professional translation software, so make sure you proofread and edit the translation before posting or submitting it.
Ginger Software Integrations
Ginger integrates smoothly with Microsoft Office applications and overrides the native spell checker with better suggestions. The mobile apps keep your writing mistake-free and easy-to-understand, no matter where you write.
The Ginger online editor does the same for PC - you can check your social media posts, emails, and even longer-form content like blogs.
But Ginger's grammar review lacks key integrations - with Google Docs, LibreOffice, and OpenOffice.
If you use any of these word processors, this isn't the grammar checker for you.

UPDATE: On June 2021, Ginger confirmed the launch of a Mac desktop client.
Ginger Free vs. Premium
Ginger offers limited functions and checks to free users. You get full functionality with the premium memberships.
Ginger is free for desktop, mobile, and browser use, but has weekly usage limits for proofreading and translation. Once you hit the limit, it will still highlight the errors. You can't make the change within the program, though. You have to type up the correct version manually.
You get access to the read-aloud feature, personal trainer, sentence rephraser, style analysis, and learning tools. The price goes up if you choose a shorter billing cycle.
Ginger often runs discount campaigns, so keep an eye on the site if you plan on a longer subscription. I've seen their prices as low as $95.76 for two years of Ginger Premium.
First-time buyers get a 100% money-back guarantee for seven days. While this isn't a lot of time, it's enough to get an idea if the software is right for you.
Customer Support
Ginger's support team proved to be responsive, friendly, and helpful. They were very knowledgeable about the platform and resolved my issues in a single interaction.
However, the same can't be said for their knowledge base.
Though there is a help center and a few tutorials, they could be more detailed. Even worse, some parts of the knowledge base have punctuation and capitalization mistakes.
While the Ginger program itself has been accurate and reliable, these mistakes definitely undermined my trust.
Ginger Privacy & Security
Ginger is a website that analyzes your writing. Since you're sending your text to a third-party server for the check, privacy and security are natural concerns.
Do they keep or review information?
Can they claim copyright over your work?
Is your sensitive data at risk?
Ginger's grammar review is one of the safest on the internet. Here's how Ginger's security approach protects your work:
Your text is sent to the correction server through a

safe connection

.

Ginger

doesn't store any personally identifiable information

. The only info they hold is for statistical purposes.

They

don't give access to third parties

, point-blank.
The last point is essential. While other grammar checkers allow their vendors (hosting providers, third-party technical support, etc.) access to your data, Ginger makes sure no other company can see your information.
Bottom line:
Yes, you can trust Ginger to check grammar, suggest style improvements, and polish your skills. No, they won't steal your work.
Ginger Reviews Around the Internet
What do real users think about Ginger?
Virtually every Ginger software review points out the robust functionality, handy English practice tools (for new or non-native writers,) and affordable pricing.
Reviewers also praise the responsive and efficient customer support, as well as business solutions and packages for educational institutions.
But some issues come up in several reviews. Avid Google Docs users aren't happy about the lack of integration.
There is no integration with OpenOffice or LibreOffice. The browser extension is clunky and overly eager (correcting mistakes before the user had the chance to finish the sentence) for some users.
Lastly, the Ginger writing app for mobile has 4.6/5 on Google Play and 4.4/5 on the Apple App Store.
Users are happy with the easy setup, accurate mistake detection, and smooth overall experience.
Ginger Software Vs. Human Proofreader
Short answer: nothing is better than an experienced editor.
Longer answer: you can't afford an editor for everything you write. Emails? Social media posts? Messaging? It's not practical or realistic to send these to a human proofreader.
But even longer-form content doesn't always need an editor. If you're an aspiring blogger, a journalist at a smaller media, or a freelancer, hiring a proofreader might not fit your budget.
The Ginger software checks grammar, corrects style mistakes, and even helps you polish your writing skills with personalized exercises. It can also translate into over 50 different languages.
Ginger is the next best thing to a human proofreader, and it's way more affordable than hiring one.
When to Use Ginger?
Ginger's grammar review can proofread anything - from tweets to academic articles and everything in-between. But it's most useful if:
You're

not a professional writer,

or you're

learning English as a second language.

Ginger will not only detect and correct your writing; it will also keep track of the common mistakes you make. Then, it suggests quizzes and resources to help you learn.

You're a

blogger, journalist, or freelance writer

who self-edits their work. Features like the style analysis and the read-aloud tool will make the process quicker and easier.

You

struggle with dyslexia,

or you're

not great at expressing yourself

in written form. Ginger will suggest ways to improve your style, reduce wordy phrases, and keep your pieces clear, engaging, and easy to read.

You

want to translate content

for your blog, website, ecommerce store. Or, if you're learning a second language and have a lot of international friends.
Ginger is also useful for proofreading anything you write on the internet, whether it's via social media, forms (e.g., job application forms,) or email. It will check your writing in real-time and help you avoid embarrassing grammar, spelling, or punctuation mistakes.
Ginger Software Alternatives
While Ginger gives you a solid spelling and grammar check, there are other very popular options.
Here's how the program stacks up to other grammar checkers online:
Ginger Vs. Grammarly
It's near-impossible to dethrone Grammarly as the internet's favorite grammar corrector. Grammarly has several perks. It integrates with Google Docs, it's a lighter, more user-friendly program, and it has a plagiarism detector. You can check our Grammarly review to know more.
But Ginger is more affordable than Grammarly. It has its own set of perks like the translation service and personalized grammar coach.
Ginger Vs. Whitesmoke
Whitesmoke is a popular choice among professional writers, including book authors and people in academia.
It features a translation service, which often outperforms Ginger since it uses Statistical Machine Translation (SMT) to improve fluency.
However, Whitesmoke is clunkier than Ginger and lacks the mistake analysis and tailored practice functionality that makes Ginger perfect for language learners.
Ginger Software Review: Final Thoughts
While Ginger isn't the most popular English grammar checker, it stands out with affordable pricing, robust functionality, and language-learner features.
The browser extension, desktop program, and mobile app cover most places where you write and keep your texts mistake-free and easy to read.
Our Ginger software review bottom line is clear: this is one of the most competitive grammar checkers in 2022.
FAQ
Ginger is an online grammar check tool with robust functionality including:
Comprehensive grammar, punctuation, and spelling check

Style analysis and suggestions

Sentence rephraser

Read-aloud for easy self-editing

Translation into over 50 different languages
Ginger also gathers data about your recent and common mistakes. The program then suggests personalized exercises to improve your weak areas. For instance, if you often use "affect" instead of "effect," Ginger will offer quiz questions and real-life example sentences to help you understand the difference.
How to Use Ginger Software?
To get started with the Ginger proofreader, go to gingersoftware.com and download the browser extension. The Ginger online editor is free (with a limited number of checks per month,) and so is the mobile app and desktop program.
Ginger also integrates with Microsoft Office programs like Word and Outlook, overriding the native spell check and detecting mistakes that other programs miss.
Yes, Ginger is committed to security for all of its users. Whether you have a free or premium account, they never review your writing, keep sensitive information, or share your text with third-party companies. All the communication between your computer or mobile device is through a secure connection. They have multiple privacy layers in place to make sure your work is safe.
Yes, you can use Ginger's proofreading and translation software for free. Free accounts also have a weekly limit on the number of checks. For more advanced style editing and personalized writing exercises, choose Ginger Premium for as little as $4.99 per month with a bi-yearly subscription. To see more, check out the details in our Ginger review above.

Yes, you can use Ginger's proofreading and translation software for free. Free accounts also have a weekly limit on the number of checks. For more advanced style editing and personalized writing exercises, choose Ginger Premium for as little as $6.99 per month with a bi-yearly subscription. To see more, check out the details in our Ginger review above.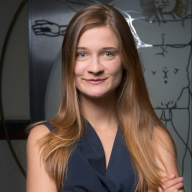 Denny Pencheva
Denny is a content marketing enthusiast, writer, and occasional tech geek. She also studies Medicine, sometimes.