Find My Profession Review—Does It Really Help You Find Your Profession?
Edited by
Denitsa Pilkova
While most resume writing services are fighting on who has the best formatting or fanciest templates, Find My Profession sees the bigger picture and treats your career like it deserves to be treated: it gives you elite-level coaches, in-depth consultations, and a comprehensive Career Finder service to take the guesswork out of job searching. We tested it and read hundreds of Find My Profession reviews to offer you the most thorough assessment below.
Turnaround:
First draft in 3-5 days
Industries:
85+ industries
Downloadable formats:
MS Word & PDF
Starts At:
Visit Website
Best for:
BEST CAREER COACHES IN THE BUSINESS
Strengths
60-Day Interview Guarantee

Career Finder™

LinkedIn enhancement

100% Professional Resume Writers
Expensive

Mixed user reviews
In a market dominated by resume writing services and cover letter providers, Find My Profession brings top-notch coaching and career-finding tools to the table.
Of course, Find My Profession still offers traditional resume services, cover letter help, and LinkedIn makeovers. But on top of that, it sets out to improve your interview skills, career planning, and networking abilities. This is highly appreciated in many Find My Profession reviews.
Read on to find out what else this service can do.
What Is Find My Profession?
Find My Profession is a resume writing service that claims to have expertise in more than 85 career types. Indeed, on the official website, you can find a plethora of resume examples from various industries.
The site displays 36 samples ranging from Find My Profession accounting resumes to marketing, from advocacy to information technology.
Needless to say, FMP's writers handle all of these professions in a quick and seamless manner.
Let's analyze the process more closely.
How Find My Profession Works
Once you sign up on the platform, you will be asked to send your existing documents (if you already have a resume or cover letter) to the Find My Profession manager—also known as the "resume director."
After receiving them via email, they will hook you up with the most suitable writer for your industry and work experience. You'll have to schedule a one-on-one phone call with your resume crafter to provide him details about your background and career goals. Your writer will use these details to develop a solid brand strategy and make your job searching efforts worthwhile.
As we've said, the Find My Profession writing team is remarkably fast, delivering the first draft of your resume within 3 to 5 days. If you have any further comments or suggestions, your writer will revise the material for free and make the necessary changes until you're satisfied.
This revision period lasts one week, during which you can provide your feedback via follow-up calls and help your writer reach the final version of your document.
Features
Next in our Find My Profession review, we will discuss the service's main features and see how they work.
Professional Resume Writing
Whether you already have a resume that ought to be improved or you need someone to build it from scratch, you can count on Find My Profession writing services.
The company claims that it only hires 100% Professional Resume Writers (PRWs) and has high and rigorous standards used to select employees. The majority of them are former recruiters and HR professionals who know how an impactful resume should look like.
60-Day Interview Guarantee
To make its services even more reliable, FMP offers you a 60-Day Interview Guarantee.
This ensures that you will get at least one interview during the first 60 days of using its services, otherwise Find My Profession writing experts will revisit your resume for free.
Note that the interview guarantee is not a job landing guarantee. What happens once your interview is secured is completely up to you, even though you can get interview preparation from FMP.
Professional Career Coaching
FMP's certified and experienced career coaches can guide you through the crowded job market, assist you in your job search efforts, and give you valuable insight into career-changing, planning, and networking.
We will elaborate more on this service further down in the article.
Career Types & Industries
Find My Profession resume builder covers writing expertise from over 85 industries. What's more, the resumes can be tailored to suit different levels of work experience and career types.
These categories are: "Entry-Level," "Professional," "Executive," "C-Level," "Curriculum Vitae," and "Federal Resume Writing." You can opt for any of these based on your career level, whether you aim for a Europe-based job or Academics (in which case you'll need a CV), or if you want to achieve success in Government-related positions.
Career Finder™
This is the most unique feature offered by the Find My Profession app. So much so that FMP calls its Career Finder employees "Reverse Recruiters." These guys will handle your job search from start to finish without you having to lift a finger.
If you opt for this option, a dedicated "reverse recruiter" will be available for you five days a week for unlimited phone consultations, emails, and direct messages.
The website claims that you can save up to 200 hours worth of job search using the service. As you could guess, this feature is a premium one.
Additional Services
For a few extra dollars, you can enjoy a carefully crafted Find My Profession cover letter, a 300-words professional bio, or a LinkedIn profile makeover, which is extremely useful in today's interconnected marketplace.
These are all add ons and can be purchased separately, or as a part of the FMP's premium bundles. The bundles include Find My Profession cover letter help and LinkedIn write-up.
Not that you can't purchase them a la carte unless you've previously chosen one of the packages.
Career Help
Apart from providing the same resources that we're used to seeing with other resumes writing services—such as resume samples and Find My Profession cover letter examples—FMP offers an impressive suite of resume assistance tools and general career advice.
The Elite Career Coaching Services contain Career Discovery, Job Searching, LinkedIn networking, & Interview Preparation, each one having different prices. You can check these prices on the vendor's website.
The same website claims that its career coaches have spent more than 10,000 hours managing and training clients to successfully land their dream roles.
Although there aren't any Find My Profession templates to help you impress the recruiters with an eye-catching design, the service does provide a ton of information on how to properly format your resume, edit your cover letter, or optimize your LinkedIn account based on keyword usage.
More specifically, it puts no less than five blog sections at your disposal: FMP Editors' Picks, Job Search Strategy, Resumes & Cover Letters, LinkedIn Networking, and Interview Guidance. There, you will find an impressive Find My Profession data collection, useful articles, and insightful guides.
Integrations
When it comes to integrations, FMP seems to be a pretty traditional resume writer service. Find My Profession software doesn't allow for many interactions with other technologies or apps.
After you select a package and create an account, you have to send your documents and work details (experience, interests, education, skills) to the resume director via email. This resume director will assign you a professional writer to start the one-on-one collaboration.
After your resume or cover letter is done, you can go for the Find My Profession download option to have the piece stored on your personal computer as an MS Word or PDF file. The files are also optimized to pass the Applicant Tracking System scans that most managers are using.
This means your format will be on point, the keywords strategically placed, and your chances of getting hired substantially increased.
Plans & Pricing
In this section, we'll be taking a look at the Find My Profession cost structure.
The first thing to be aware of is that FMP charges significantly more than a simple resume provider. For instance, the three packages provided for the Entry-Level category have the following prices:
This Find My Profession price covers the provision of an ATS compatible resume, six-second test optimized, and with fully customizable Word and PDF versions; in addition, you will get a one-on-one strategy session with your writer, 3–5 day turnaround, one week of unlimited revisions, and a 60-Day Interview Guarantee.
This bundle includes every feature from the previous plan and adds a fully customizable cover letter for any job or industry.
It contains everything from the previous two bundles plus an SEO-optimized and keyword-rich LinkedIn profile.
As you can see, the Find My Profession download fee for a professional resume is rather steep, though this still isn't the priciest service offered by the company.
For example, Career Finder™ services cost $2,500 per month, but you can start with trying out a free phone consultation.
Career Finder is a comprehensive service that finds opportunities which you can approve or deny, takes care of the application process on your behalf, contacts HR managers to recommend you, gives feedback based on your job interview recordings, and much more.
Essentially, it does all the job searching legwork for you.
Sifting through the company's website and the multiple Find My Profession reviews online, it became somewhat strange that FMP doesn't advertise this unique service more heavily.
However, this becomes clearer when learning the monthly price and the fact that it's mainly tailored for C-level employees and executives.
Support
The best thing about Find My Profession customer service is that it displays the contact information upfront, right above the website's navigation bar.
Nonetheless, you can check the contact options by scrolling down to the bottom of the Home page, where you will find the support team's email address, phone number, and social media handles.
You can also access the FAQ section of the platform to find more educational resources and informative content.
The online reputation of FMP's support services is a decent one. A couple of Find My Profession reviews from 2022 describe the support crew as being responsive, friendly, and quick: "Great and prompt customer service with answers to my questions."
Find My Profession also claims that it has an average answer time of less than one minute when contacted by phone.
To test the response speed and properly evaluate the reps, we shot them an email asking if we can find any Find My Profession insurance experts. We said that we want professional assistance in our imagined journey to become successful salesmen.
The rep responded in a polite and collected fashion, giving us all the pricing details of the FMP's elite coaching services.
We liked his overall approach and client-centered attitude, so we give FMP's support an almost perfect score.
Ease of Use
In terms of ease of use, Find My Profession can be considered one of the sleekest, most modern and intuitive platforms out there.
Find My Profession software capabilities are simple, yet powerful, with a good-looking user interface and tons of readily accessible information. The website is extremely user-friendly, giving off a "fresh" impression and ensuring a delightful user experience.
The ordering process is intuitive and effortless, so the overall usability is remarkably high, as several Find My Profession reviews online also point out.
Find My Profession User Reviews
Find My Profession's favorite review website seems to be SiteJabber, as hundreds of users felt compelled to leave an opinion on this platform.
As a result, SiteJabber aggregated a Find My Profession rating of 4.74 out of 5 stars from 263 reviews. Moreover, Trustpilot gives it an outstanding 4.9/5 from 338 reviews.
On the other hand, users from certain platforms don't seem to know the service that well, or they have very few things to say about it. To give an example, there are no Find My Profession Reddit reviews to be found, which lowers the credibility of the service to some degree.
On SiteJabber, the appreciative comments are loaded with praise and specific mentions of the writers: "Great coaching sessions with Heather, she's been absolutely fantastic!", "Steven has been really helpful throughout the way!"
However, the relatively few complaints that we found are very critical and detailed, pointing out the writers' lack of promptitude, negligent writing, delays, stubbornness, and the most annoying downside of them all—excessive prices.
Considering this aspect and the Find My Profession Reddit absence, we still have some question marks regarding FMP's quality and reliability, although the company seems definitely legitimate and well-intentioned.
Is Find My Profession Worth It?
All-in-all, Find My Profession is a solid resume and cover letter provider with wide expertise in career advice and coaching.
FMP also has a relatively good online reputation, an easy-to-use website, and an ambitious team of talented and accredited writers.
What makes FMP not so much of a great deal is the unreasonably high Find My Profession cost, especially for entry-level candidates or recent graduates. We definitely feel like FMP doesn't provide enough value for these fees.
Perhaps the biggest drawback of the service consists of its prices and lack of ATS scans.
Find My Profession Alternatives
To give you a wider perspective, we've scoured the Web once again and compared the Colorado-based service with some of the most ferocious Find My Profession competitors:
Find My Profession vs Resume Genius
Resume Genius provides different types of resume services online, which consist of professionally-looking and pleasant templates and formats.
Genius's services are definitely cheaper, but you can't use them to outsource all of your resume editing and job-seeking inquiries.
Find My Profession vs Jobscan
While FMP focuses heavily on document writing and delivers thorough career coaching, Jobscan can win this battle by virtue of its scanning capabilities and ATS-optimization tools.
However, Find My Profession is among the companies that write resumes and don't just show what you did wrong and expect you to take care of it alone.
Find My Profession vs ZipJob
These two competitors are actually pretty similar when it comes to their features and orientation toward one-on-one collaborations.
ZipJob is much cheaper—starting from $139—but at the same time, it doesn't excel at career finding and coaching the way FMP does.
Final Verdict
To wrap this up, Find My Profession is a solid resume provider which goes a step beyond mere resume assistance.
It offers top-quality career coaching and a noteworthy Career Finder for those who wish to outsource all of their job-hunting efforts.
As our Find My Profession review ends, it's important to remind you that FMP also has its fair share of flaws: it's simply too expensive for what it has to offer and it also has mixed customer feedback on certain sites.
Overall, the service is worth trying and it might actually help you in terms of your career development at some point along the way.
FAQ
Is Find My Profession free?
No, Find My Profession is not a free resume service. Its prices start at $395 for an entry-level resume. The rest of the costs can be checked above in our review and on the provider's website.
Does Find My Profession work?
Yes, Find My Profession is a completely functional service and its writers are constantly delivering high-quality documents.
Is Find My Profession safe?
Yes. FMP is a safe online solution that keeps your data private and doesn't sell your documents to other customers, according to our research and many other Find My profession reviews.
What are the fees for its add ons?
If you want your resume delivered within 48 hours, you can choose the priority service for an extra $149 charge. Further, the cover letter service paid a la carte is $139, the LinkedIn profile costs $449, the Professional Bio will set you back $299, and the price for the Networking Resume is $449.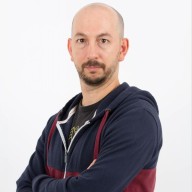 Nick Galov
Unaware that life beyond the internet exists, Nick is poking servers and control panels, playing with WordPress add-ons, and helping people get the hosting that suits them.