Not sure how a VPN works? Do you want to surf the Web safely? ZenVPN is an affordable service that helps you get the gist of a VPN's amazing capabilities. Check out our in-depth ZenVPN review below.
OS:
Windows, macOS, and Linux
Mobile apps:
Android, iOS
Number of points of access:
32
Streaming:
Netflix, HBO, Hulu, Disney+
Visit Website
Strengths
Easy to use

Straightforward setup process

Free version
No kill switch

No DNS leak protection
From online shopping to banking transactions and video streaming, the internet has made our life easier and smoother. Unfortunately, however, the Web isn't ruled by ethical principles. Our digital identities and activities are constantly exposed to cybercriminals who won't hesitate to expose your data.
A VPN is a great way to protect yourself from identity theft, online stalkers, and other cyberthreats. But with so many options in the market, it's difficult to determine which service provider is the best one for you.
By now, you might have stumbled upon countless ZenVPN reviews online, but we at Hosting Tribunal wanted to share our unbiased review of the solution with you.
Let's begin.
What is ZenVPN?
ZenVPN is a fairly new service that aims to protect your online presence, data privacy, and security. This affordable VPN's servers are located in 33 countries including the US, UK, Australia, and Brazil.
With this service, you can easily switch between multiple locations with a single click.
ZenVPN Features
Let's start with this ZenVPN review by looking at what the service has to offer.
Cross-Platform VPN
ZenVPN is compatible with multiple devices and operating systems. You can easily install the VPN on Windows (XP, Vista, 7, 8, and 10), macOS, and Linux. You can also download the app on both Android and iOS devices.
However, the VPN service is unavailable on gaming consoles and Apple TV. And there aren't any extensions available either.
Logging Policy
ZenVPN's logging policy is a bit more confusing than other VPN services'. The company claims it doesn't store any logs, but the policy tells a whole different story.
ZenVPN stores your email address, IP address, daily bandwidth use, duration of your connection, payment information, and your device's unique identifier. The information is enough to figure out your online presence and track your original location.
Circumvent Censorship
ZenVPN allows you to bypass restrictions in countries such as China, Saudi Arabia, the United Arab Emirates, Qatar, Bahrain, Brazil, and Thailand. Furthermore, ZenVPN offers server switching, which makes it easy to unlock local content from many countries with a single subscription.
After connecting to the service, you'll be able to access popular websites such as Gmail, Skype, Facebook, Twitter, Instagram, and YouTube seemingly from anywhere in the world without disclosing your personal information to the local authorities.
Number of Devices
One of the best parts about the VPN service is that you can easily connect six devices simultaneously with a single subscription.
However, the ZenVPN data limit puts a damper on this feature. The free plan only allows 250MB of daily traffic, whereas the standard plan gives you 5GB—slightly better but still a limitation.
Security
ZenVPN's security is not as extensive as other solutions, but still does a decent job in keeping your information secured and tight.
Let's explore what it has to offer.
Security Protocol
ZenVPN supports both OpenVPN and L2TP/IPsec (Internet Protocol Security), which is more than enough given that OpenVPN is presently the safest option available.
Encryption
Since the company's official website omits encryption, we presume it uses the AES-256 cipher, which is an important element of the OpenVPN protocol.
Kill Switch
ZenVPN's kill switch absence is quite visible on the platform and one of the program's most concerning cybersecurity gaps.
The lack of kill switch means that if ZenVPN, for whatever reason, stops working, you'll continue to surf the Web without its protection. In other words, unless you have other online safety measures in place—like an ID-theft protection service—you're quite vulnerable to cyberattacks.
DNS Protection
ZenVPN only supports IPv4, which might cause an IP leak because of the mismatch. To avoid such a scenario, the user can only deactivate IPv6 traffic manually.
While writing this ZenVPN review, we found out the solution uses public DNS servers—another huge bummer. Public DNS servers may be slower and less reliable than private ones.
Speed
Speed is one of the most important factors to consider while choosing a VPN service. Unfortunately, we tested ZenVPN's speed on our 24 Mbps internet connection and the results were really dissatisfying.
ZenVPN's download speed clocked at around 2.4 Mbps, which is subpar—especially compared to other VPN solutions.
The US and European servers were faster than other locations, but the speed on Brazil and Indonesia's servers was terrible.
During our speed test, we discovered major DNS and IPv6 breaches, which we believe the firm should address as soon as possible.
Streaming
Geo-blocking restrictions have pushed many people to choose VPN services so they can stream their favorite movies and TV shows.
Does ZenVPN work with Netflix?
Yes, but there are few issues.
While testing the VPN service from the US server, we were able to access Netflix, Hulu, Disney Plus, and HBO Max without any issue. However, that was not the case for many users.
ZenVPN reviews on Reddit show users' dissatisfaction with the VPN's streaming capabilities. Some of the customers were unable to access Netflix, Hulu, or Disney+ while using the VPN.
So, if you're planning to use ZenVPN for Netflix or other streaming solutions, we'd recommend you opt for something like NordVPN or VPNArea.
Ease of Use
ZenVPN has a spotless and uncomplicated user interface that makes it extremely easy to use. It's a good VPN for newbies and those who don't want to deal with many buttons or navigate complicated menus.
It just takes you a couple of minutes to clock in with the servers and start working.
Plans and Pricing
ZenVPN offers two paid versions. Before you use the premium version, we suggest you download ZenVPN for free and test it out.
Let's see what each plan has to offer:
Price Plans
You can easily download the free version and get started with the VPN within minutes. This version offers unlimited speed and generous bandwidth limits. It also comes with 250MB of daily traffic allowance, no logs, no blocks, and strong encryption. The free ZenVPN plan allows you to choose servers from France, Netherlands, India, Singapore, and the US.
This plan costs you $2.95/week, $5.95/month, or $49.95/year. ZenVPN's standard plan offers 5GB of daily traffic allowance.
For $5.95/week, $9.95/month, or $95.50/year, you get unlimited daily traffic allowance. ZenVPN's unlimited plan is a solid choice for individuals looking to use the service for streaming and torrenting.
ZenVPN's payment options include American Express, Maestro, MasterCard, and VISA. Unfortunately, it doesn't accept cryptocurrency or PayPal.
All premium plans come with a 30-day 100% money-back guarantee.
ZenVPN Support
ZenVPN doesn't have live chat or phone support, which is quite a bummer since it's always best to have quick assistance with these types of services. The only way you can speak with one of ZenVPN's representatives is using their online form.
While working on this ZenVPN review, we contacted the provider and got a reply in 24 hours, which is not bad but not ideal either.
The VPN's webpage has a help center, but the information you can find there isn't as thorough as we'd like.
ZenVPN User Reviews
Unfortunately, not all ZenVPN reviews sing praises for the service. In fact, there were only a few positive comments to be found online, which mostly revolved around the VPN's ease of use, simple installation process, and generous free plan.
The rest of the users, however, complain about the service's speed, streaming, complicated logs, and lack of security features. Furthermore, Reddit users also shared dissatisfaction with the solution's customer support.
ZenVPN earned a 2-star rating on TechRadar and 2.5 stars on VPNRanks. As for ZenVPN's Android app, it received a 3-star rating based on 1,000 reviews. The main complaint is that it takes time to both connect to and disconnect from the VPN.
Is ZenVPN Worth It?
ZenVPN is a solid option for individuals looking for an affordable, easy-to-use solution and who are willing to compromise on speed.
We'd recommend the solution for newbies who are looking to understand how VPNs work and how to use them.
ZenVPN Alternatives
Let's see how ZenVPN fares against competitors.
ZenVPN vs ZenMate VPN
ZenMate VPN rules in almost every category when comparing it to ZenVPN. ZenMate has over 79 global servers, whereas ZenVPN has 33 servers around the world.
If you're planning to use a VPN service for torrenting and streaming, ZenMate is the better choice, though both ZenVPN and ZenMate offer a free version.
ZenVPN vs Hola VPN
Hola VPN triumphs in almost every aspect. It has better customer support, privacy policy, and speed. ZenVPaN's premium plan supports only six devices, whereas Hola supports up to 20. Furthermore, Hola VPN has better security compared to ZenVPN, which is important for preventing data leks.
However, ZenVPN's free version is a better compared to Hola, not to mention that its premium version is cheaper.
ZenVPN vs CyberGhost
CyberGhost has over 7,200 servers around the world, which gives you a lot of options when it comes to choosing your location. Furthermore, CyberGhost has better customer support, speed, and DNS protection than ZenVPN. Not to mention it has a no-log policy.
The only downside is that it doesn't offer a free version.
Final Verdict
Judging by our own experience as well as the online ZenVPN reviews that other users have written, the company is far from being one of the best VPN service providers.
ZenVPN is missing some basic features and struggles to protect your data. Furthermore, the lack of prompt customer support and clear policies don't help matters.
Nevertheless, if you're interested in an affordable VPN with minimalist features, ZenVPN could do the job.
FAQ
ZenVPN's standard plan costs $2.95/week, $5.95/month, or $49.95/year. On the other hand, you could get the unlimited plan for $5.95/week, $9.95/month, or $95.50/year.
The company also offers a completely free version.
Yes, ZenVPN keeps logs despite claiming they don't. ZenVPN stores your email address, IP address, daily bandwidth use, duration of your connection, payment information, and your device's unique identifier.
Unfortunately, ZenVPN is not a good option for you if you're planning to use the service for torrenting and streaming. But if you're looking for something that's easy to use, and you're willing to compromise on speed, you could give the free version a try.
Is ZenVPN good for Netflix?
Based on our experience, it is. ZenVPN worked amazingly for us when we were streaming. However, many users weren't so lucky and shared their dissatisfaction in their ZenVPN reviews—they weren't able to use Netflix, Hulu, or other streaming platforms.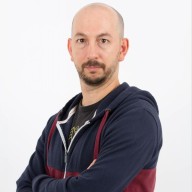 Nick Galov
Unaware that life beyond the internet exists, Nick is poking servers and control panels, playing with WordPress add-ons, and helping people get the hosting that suits them.