Whoer Review—Advanced Reporting and Security On a Small Scale
With top-notch privacy and security features and remarkable ease of use, Whoer seems like the perfect VPN provider. It's also highly accessible, as it has versions for nearly every OS imaginable and a one-year free trial. Read our detailed Whoer review below to see what else it offers and where it falls short.
Free version:
Limited trial
OS:
Whoer Linux / Windows / macOS
Mobile apps:
Whoer Android and iOS
Bypasses geo-blocks on:
Netflix, Amazon Prime Video, BBC iPlayer, Hulu, TalkTalk TV Store
Visit Website
Best for:
WORLDWIDE ANONYMITY
Strengths
Beefy security

Double encryption

User-friendly apps

Responsive customer support
Varied server speeds

Restrictive server limit
With a free version, fast speeds, and user-friendly interface, Whoer VPN seems to check most of the boxes. But when it comes to VPNs, safety comes first. So, this is what we set out to test out and report in our Whoer review.
We wanted to make sure that Whoer is nothing short of superb before recommending it to you. We examined the service thoroughly and we weren't disappointed.
As you go through our detailed review that follows, you will learn all about Whoer overall performance, safety features, Netflix unblocking capacity, and more.
Read on to find out whether it's the right service for you.
What Is Whoer VPN?
Whoer VPN comes to the fore with an impressive host of features. It has a commendable privacy policy that allows for safe and zippy torrenting. In terms of streaming, Whoer VPN provides its users with a wide range of platforms and regions.
The Whoer logging policy, AES 256-bit encryption, and OpenVPN protocol ensure maximum safety and anonymity.
So far, so good, but let's dig a little deeper.
How well does Whoer work?
Whoer VPN Features
Whoer VPN provides an impressive selection of services. Let's start with the key ones.
Logging Policy
Before you download Whoer (or any other VPN for that matter), you should research its logging policy. In this case, we did the legwork for you.
We read through the VPN's privacy policy and verified that it does not keep logs of your online activity. The only information it collects is the following:
Your license key, date of subscription, email address, and trial status;
The versions of the service you're using and your operating system.
Note that Whoer employs third-party services for its payment system. While the VPN provider doesn't collect details regarding your payment, said third parties might.
What's more, we didn't find any evidence of Whoer VPN having been externally audited. We sifted through a number of other Whoer reviews, which confirmed our suspicion.
Servers
The first step of our Whoer review process was to test the 365-day free version. While the offer is tempting, it only includes a single Netherlands-based server.
You can use the free Whoer server for basic tasks and protection. However, it is disappointingly slow, being capped at 1Mbps.
Of course, the paid version's reach is larger. While Whoer doesn't disclose the total server number, we know it covers 20 countries.
However, Whoer doesn't offer specialty servers. Plus, its global span isn't as large as that of other premium VPNs.
Devices, Platforms, and Proxies
You can choose between Whoer for iOS, Android, Windows, Linux, and Mac. We started with the Windows app and were impressed with its minimalist and straightforward design.
We then continued with our Whoer Android review. We were just as satisfied with the app's functionality and convenience—everything you need is neatly organized on the main page.
Using the Whoer extension is even simpler. All you need to do is download the browser version and click on the server you want to connect to. Whoer works on Chrome, Firefox, Opera, and Yandex.
Best of all, they all come with WebRTC leak protection and a Whoer proxy service.
Still, if you need top-notch protection, you better download one of the apps. The Whoer reviews we found about the browser extensions aren't raving.
Connections
You can download Whoer and install it on virtually any device. However, the provider limits the simultaneous usage to six devices.
This is fine for personal usage. But if you need a VPN for your entire company, you should consider a boundless alternative like NordVPN.
Security
We paid special attention to all security features during our 2021 Whoer review. First, we checked the encryption. The provider uses AES 256-bit encryption, which is a good start.
What's more, it offers the "Double VPN" option. It creates two levels of encryption by routing your data through a second server. Throw in the TCP and UDP protocols and you have a staunch defense.
In terms of jurisdiction, Whoer is based out of Cyprus. This means that its operation falls outside of the Fourteen Eyes alliance and its data policies.
Security Protocols
We already mentioned that Whoer uses AES 256-bit encryption and the OpenVPN protocol. On top of that, it provides DNS and IP leaks defense.
This level of protection is incredibly valuable. It might even be necessary if your online business operates with sensitive information, for example.
Whoer Killswitch
The killswitch is an essential security feature, although not every VPN provides it. Luckily, Whoer has one, and it works smoothly.
Keep in mind, however, that it is not an automatic killswitch. You'll have to turn it on manually. You can do that from the settings tab.
Whoer Speed
Although users usually praise the speeds in their Whoer reviews, we were prepared to face some issues. Our main concern was the big distance from our location, Johannesburg, South Africa, to Whoer VPN's scattered servers.
The closest point-to-point connection was "Resilans AB" in Bucharest, which is over 14,000 kilometers away. For our test, we used a 50 Mbps line, which dropped to 13.38 Mbps.
Luckily, this was just fast enough for browsing and HD streaming. Unfortunately, online gaming and Whoer p2p torrenting might be sluggish.
That said, the service will be faster for people living closer to one of their 20 server locations.
Whoer VPN Streaming
We established that the speeds are good enough to handle streaming. But is Whoer good for Netflix? To check that, we tested the service with Netflix US and UK.
You might not get lightning-fast connections, but the servers are optimized for international streaming. In addition to Netflix, Whoer can give you access to BBC iPlayer, Hulu, and Amazon Prime Video.
Ease of Use
Whoer VPN's ease of use is one of its strongest suits. The signup and installation processes were quick and easy, with no annoying adverts or offers. The apps are clean, simple, and intuitive across all platforms.
Whoer VPN Plans & Prices
Whoer's free trial version provides enough features to disguise and secure your online activity. But for more advanced functions, like bypassing a geolocation blocker for streaming, you will need a paid subscription.
Let's break down the Whoer price structure:
Pricing Plans
In addition to a reasonable cost, Whoer also offers a 30-day money-back guarantee. However, to get your money back, you will need to find an actual technical problem with the service.
Whoer Support
Whoer VPN's first and most accessible line of support is the live chat service. You can access it by clicking on "Help" in the navigation bar.
A chat box will then pop up, and you will be approached by "Mr. Whoer," the VPN's official fox mascot (dressed as a detective).
Sadly, Whoer VPN doesn't offer 24/7 support. The live chat agents' responsiveness ranges from minutes to hours—that is, if they are online. Still, the reps might offer you discounts for paid plans.
Alternatively, you can report your problems with Whoer via email at [email protected]. However, Whoer VPN doesn't provide phone support.
Whoer VPN User Reviews
So far, we have shared our impression of Whoer VPN. Let's look at some Whoer reviews and see what other users have to say about the service.
The Whoer rating on Trustpilot is a glowing 4.5/5 stars from 27 reviews. Amazingly, only 4% of the reviewers found Whoer VPN to be "Bad," with the rest deeming it "Excellent."
With such an acclaimed reception, you might think that Whoer is the best VPN service. We suspect that some of these reviews might be from Whoer VPN agents, though. We came across a few identical comments from different users.
Still, many of the praises sound genuine. For example, some users acknowledge the subpar connection speed but claim it didn't affect their overall experience. Others are satisfied with the simple installation process, user-friendly interface, and security features.
The most common Whoer complaints have to do with its slow server speeds. Understandably, low ping is a dealbreaker for many.
We also searched Reddit for Whoer reviews. While we couldn't find a dedicated Whoer VPN subreddit, several people left comments about the service.
For example, "elliotw100" shared in their Whoer review on Reddit that the provider doesn't hide their IP address when they're connected to Outline VPN. In a thread below, several users discussed the settings they need to tweak to solve that problem.
We Recommend Whoer VPN For
Whoer VPN is an affordable, nifty, and compact VPN. It has incredible anonymity and cybersecurity services. We recommend Whoer VPN for those in need of thorough privacy, security, and reporting.
That said, despite its functional tunneling protocol and security features, we couldn't recommend it as an all-in-one solution. Its server count and speeds leave much to be desired. Hopefully, there will be a Whoer update soon that expands its reach.
Whoer VPN Alternatives
The variety of excellent VPN providers for Windows and Mac is overwhelming. Let's see how Whoer VPN squares up against the competition.
Whoer vs ExpressVPN
ExpressVPN might be one of the top-rated VPNs currently available, but its server speeds are not top of the line. Still, you should get a higher ping with ExpressVPN than with Whoer VPN.
ExpressVPN has strong servers in Korea and Japan. If you live in Asia, you should choose Express VPN over Whoer VPN—the latter has only four servers in the region.
Whoer vs NordVPN
NordVPN beats Whoer VPN in almost every regard. Its speed, reliability, and ease of use all trump those of Whoer VPN. Plus, it's cheaper!
NordVPN's 30-day free trial provides users with its full range of features. Whoer's free trial, on the other hand, is more limited. However, Whoer VPN is free for a whole year.
Whoer vs IvacyVPN
Whoer VPN is considerably less popular than IvacyVPN. While users have installed Ivacy VPN on their smartphones more than 100,000 times, Whoer has just over 10,000 downloads.
What's more, Ivacy VPN has a 4/5 rating on AppGrooves, whereas Whoer VPN has only 3.1/5 stars. Whoer VPN has the edge with its one-year free version. Otherwise, the two offer similar functionality.
Final Verdict
One of the main questions we posed in this review was, is Whoer safe? The answer is yes, definitely, as it protects you against IP and DNS leaks. The killswitch is dependable, and the zero-logs policy gives you peace of mind.
Sadly, Whoer VPN has its shortcomings. For example, we wouldn't recommend Whoer VPN for torrenting or international streaming.
It has beefy privacy and security ratings but its speeds drop significantly across its scantily distributed servers. Plus, its range of features is modest compared to that of other renowned VPNs.
FAQ
Safety is probably Whoer's strongest suit. It has a double-encrypted connection and responsive killswitch. Plus, its Cyprus-based jurisdiction skirts around the Fourteen Eyes Alliance, meaning that it is not obliged to provide governments your personal information.
Downloading and installing Whoer is very straightforward. Simply choose the icon of the OS you're using and follow the instructions.
How does Whoer work after that? Don't worry, you will quickly get to grips with its minimalist app.
Whoer's jurisdiction is in Cyprus. Given that this Mediterranean country isn't part of the Fourteen Eyes alliance, it is outside of this body's data-sharing obligations.
Yes, absolutely. We tested the service thoroughly and couldn't find any unsavory elements during our Whoer review process.
Apart from the tricky 30-day money-back guarantee policy, everything works as promised. And if you still have doubts, you can download its free VPN version and test it.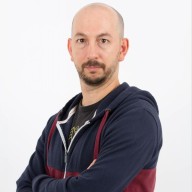 Nick Galov
Unaware that life beyond the internet exists, Nick is poking servers and control panels, playing with WordPress add-ons, and helping people get the hosting that suits them.