Virtual Shield Review - A Safe & Reliable Choice in 2022
Not sure where to start in your VPN journey? Virtual Shield is a rather safe choice with a generous money-back policy that lets you test out all the features. Check out more info in our in-depth Virtual Shield review.
Free version:
30-day free trial
WORKS ON:
iOS
Linux
MacOS
Android
Windows
Key features:
Killswitch, DNS leak protection, torrenting, streaming, etc.
Visit Website
Best for:
RELIABLE US-BASED VPN
Strengths
60-day risk-free usage

Live-chat support

DNS leak protection

User-friendly interface
A bit expensive

Unrestricted streaming costs more
We wanted to start this Virtual Shield review with a brief history of the company, but we experienced trouble finding background information on it. Besides the fact that the service is relatively new, launched in 2017, and registered under VirtualShield LLC in the US, we couldn't find a lot about the company.
Its website design is sophisticated, professional, and intuitive, but it also lacks background information.
This can be a reason for skepticism towards the service, but we decided not to jump to conclusions without tangible data.
We moved on with our review and focused on exploring the most relevant part for us and the users – Virtual Shield VPN's features.
Virtual Shield Best Features
Here's what we've discovered:
Cross-platform VPN
Virtual Shield VPN is available on all popular platforms. The Virtual Shield extension for Chrome is the most used one.
Still, there are also extensions for Firefox, Opera, and not-so-common browsers like Edge, Tor, Brave, Vivaldi, Waterfox, and Chromium. All of these are easy to install.
Virtual Shield VPN is available as an app as well.
The Virtual Shield apps for Android and iOS are very intuitive, and you don't need to have special knowledge to use them.
The VPN developers haven't forgotten about Linux users either – there is an intuitive Virtual Shield Linux app for all Linux users.
Logging Policy
Besides security protocols, what's another way to define whether Virtual Shield is safe to use?
The answer is simple – the logging policy.
Virtual Shield VPN has this addressed in its privacy policy. The company uses some of the user's private information to provide the service. That includes email address, name, phone number, and postal address.
Regarding the actual usage data, the company restrains itself from monitoring, recording, or sharing anything. It means that Virtual Shield doesn't hold any data about the websites you've visited, the content you download, the time you've spent searching through the internet, etc.
However, to provide you with a detailed Virtual Shield review worth your time, we must warn you about something: Virtual Shield is based in the US, and the US is a part of the alliances that are obliged to share users' data with the government upon request.
As it doesn't record any of your activity, Virtual Shield can't disclose that data, but it can disclose your personal information - email address, name, phone number - if required by the government.
Also, its privacy policy wasn't updated since 2017, and that might be concerning for some users.
Split Tunneling
While doing our thorough research for this Virtual Shield review, we discovered that the service doesn't implement any tunneling protocol as a security measure.
It's not mentioned anywhere on the website, even though it claims to offer services like torrenting and streaming popular platforms, which is a step up from services like Hola VPN.
The customer support agents also didn't help us on this one, but that's another part of our Virtual Shield VPN review we'll specifically address.
Proxy
Virtual Shield is categorized as a complete VPN service, which means it offers a full encrypted connection. It's not a proxy service and uses a P2P security protocol.
However, it's stated on the website that this protection is provided only by using the Virtual Shield VPN on Windows, Mac, Android, or iOS.
Naturally, the browser extensions don't provide full traffic protection, only of the data transferred through your browser.
Autopilot
Another benefit we discovered while testing the service for our Virtual Shield VPN review was the always-on-VPN feature. It allows the VPN to start working at the exact moment you connect your computer to the internet.
This way, you are protected at all times.
You only need to set it manually the first time.
You can go to General Settings, enable the "Always-on VPN" option, and you'll be all set.
Security
Is Virtual Shield VPN safe?
That was the next big question we set for ourselves to answer.
Here's our discovery:
Security Protocols
Finding out Virtual Shield's security protocols was harder than it actually should be.
The way the company hides its security protocols does raise serious doubts about the credibility of the service.
It's mentioned on its website that Virtual Shield VPN works with AES-256 encryption protocol, which is standard for VPNs and SSL certificates, among other things. Other than that, though, there's nothing else. Its knowledge base also doesn't cover this issue.
To do a detailed review of the Virtual Shield VPN, we went one step further and contacted customer support. The agent's answer was pretty vague, too, explaining the benefits of such encryption and not providing us with a particular explanation of its security methods. In the end, we didn't get our answer.
There is also no indication that Virtual Shield uses any of the other common industry-standard protocols like OpenVPN or IKEv2.
In the end, we discovered that the VPN uses TCP, UDP, and L2TP protocols. The Virtual Shield app for Windows incorporates all three, but the Android and Mac versions support only TCP and UDP protocols.
Killswitch
The killswitch option adds a layer of security.
The service offers an automatic killswitch feature that enables a complete blockage of all network traffic in case of an interruption in the VPN connection.
The feature is manually enabled – go to General Settings and select the internet killswitch option.
DNS Leak Protection
There isn't DNS leak protection, but Virtual Shield VPN implements another type of IPv6 protection, available on Windows, Mac, and Android.
By disabling all IPv6 traffic while you're using the Virtual Shield VPN, the service guarantees you that no internet traffic will leak over your regular connection.
Speed
Virtual Shield's speed is the highlight of our Virtual Shield review.
We discovered that it offers a decent speed, and you can stream any program or download content faster than your regular speed.
It's quite refreshing compared to more security-oriented VPNs like Windscribe.
Streaming
Finding out the streaming option was the awkward part of this Virtual Shield VPN review. Virtual Shield VPN uses unrestricted streaming add-ons to unblock popular sites like Netflix, BBC iPlayer, Disney, Hulu, but there's a catch.
This option is only available if you purchase an additional add-on, that costs $9.99 per month. It was a bit of a surprise for us - we got a full package, but we needed to pay extra to unlock so that Virtual Shield can stream Netflix?
Not a very pleasant surprise.
Torrenting
One good thing about Virtual Shield is its torrenting option, which enables you to download any type of content.
As it's mentioned on the website, anyone can safely use BitTorrent or another platform while using the Virtual Shield VPN.
But it's important to know that only the Virtual Shield VPN client on Windows, Mac, Android, and iOS can offer a secure download for you.
If you use the browser extensions for torrenting purposes, you're not protected.
Ease of Use
The user interface of all Virtual Shield's apps is convenient to use and user-friendly.
They work without any glitches, provide decent control, and intuitively built menus.
Plans and Pricing
An important part of our Virtual Shield VPN review is the pricing. It's divided into two categories - personal and business.
Support
The support was one of the mixed experiences we had while researching the Virtual Shield service. First the positive - it has chat support, and it's pretty fast at providing answers.
It's not a bot, you are talking with real people, but it's not 24/7. It is available between 7 AM and 7 PM PST.
We weren't totally satisfied with the support experience. When we asked about the VPN's encryption protocols, we didn't get a straight answer, which is a very, very basic question.
Virtual Shield VPN User Reviews
The reputation of Virtual Shield on Reddit is somewhat poor – Redditors don't seem to have strong opinions about this VPN.
They're neither particularly satisfied nor disappointed with the service.
They consider Virtual Shield's speed to be quite good, but they're not happy with its no-refund policy.
When to Use Virtual Shield VPN



Virtual Shield VPN has a handful of qualities: 30-days free trial, available on all platforms, ease of use, and pretty good speed.
We recommend it for multiple users as its family plan is very generous.
Virtual Shield VPN Alternatives
The last part of our Virtual Shield VPN review is the comparison with other VPN services on the market.
Virtual Shield VPN vs NordVPN
In terms of popularity, both of these private networks vie for the first place.
But, when it comes to comparing the features, NordVPN is, without a doubt, better than Virtual Shield VPN.
NordVPN has a state-of-the-art security system – AES-256 encryption with multiple security protocols like OpenVPN, IKEv2, PPTP, etc. The company has over 5,400 servers in more than 60 countries around the globe. It has a strict no-log policy which is secured by its place of registration in Panama.
On the other hand, Virtual Shield VPN offers a 30-days free trial period, its streaming services are satisfying and it has multiple personal and business plans.
Virtual Shield VPN vs ExpressVPN



This was a tight match. Virtual Shield VPN is available on multiple platforms. It has servers in more than 10 countries and offers 15 simultaneous connections with the family plan.
Express VPN, on the other hand, has military-grade encryption, more than 1,500 servers, and offers DNS leak protection.
Tough choice, but Express VPN is among the top 10 VPN services and a winner in this match. It's a bit more expensive than Virtual Shield VPN, but the value you get is unquestionable.
Virtual Shield VPN vs HotSpot Shield
The last piece of our review is the comparison between Virtual Shield VPN and HotSpot Shield.
We couldn't pick a clear winner. HotSpot has AES-256 encryption, but it's more expensive and has only a 7-days trial version. Virtual Shield VPN offers a 30-days free trial and can be installed on 15 devices with the family plan.
Both of the services have similar numbers of servers and origin country (USA) and a no-log policy. Plus, Virtual VPN offers the same supported platforms – Windows, Mac, Android, and iOS.
We'll let you decide on this one.
Final Verdict
Is Virtual Shield a good VPN? It is a good choice for most users.
There is a generous money-back guarantee to test the service completely and see whether it suits you or not. It has a no-log policy, which is what a proficient VPN service should offer. Also, you can choose between generous different plans.
Virtual Shield for Netflix or BBC iPlayer may come a bit expensive as it's not included in the regular package, but if you can afford it, go for it.
One thing, stay on alert regarding its security protocols and take that into consideration if you're planning to buy this VPN.
FAQ
How much does Virtual Shield cost?
The starting price is $5.99 and you have 4 plans to choose from.
Does Virtual Shield keep logs?
No, according to its privacy policy, it does not.
Can I safely download movies with Virtual Shield?
Yes, you can download torrents safely, but only on desktop clients. The browser extensions encrypt only browser traffic.
We hope that with this Virtual Shield VPN review we've clarified some questions you had about the service!
If you want to increase the online protection of yours and your family, Virtual Shield is a sound choice that delivers great connectivity speed for a very reasonable price.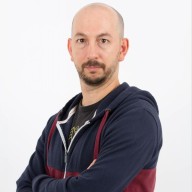 Nick Galov
Unaware that life beyond the internet exists, Nick is poking servers and control panels, playing with WordPress add-ons, and helping people get the hosting that suits them.
Leave your comment
Your email address will not be published.