UltraVPN Review—Far-Reaching Access and Protection for a Price
UltraVPN's stand-out features include its video streaming capabilities, a killswitch known as "the firewall", and functional browser extensions. Read our detailed UltraVPN review below to see whether this service deserves your hard-earned cash.
Jurisdiction:
United States
OS:
Windows / macOS/ Linux
Mobile apps:
Android / iOS
Number of points of access:
100+
Streaming:
Most mainstream services
Key features:
Decent speed, great coverage, excellent secrity
Visit Website
Best for:
DIVERSE TOOLSET
Strengths
Killswitch

Limitless bandwidth

User-friendly interface

Point-to-point connection
A bit pricy

No split tunneling

Buggy UltraVPN iOS mobile app
UltraVPN is a relatively new VPN from Network Connect—the company that brought you SafeVPN and PrivacyWeb. This service is fitted with the usual features you would expect from a VPN, but how well does it perform?
We ran several tests to discover that UltraVPN is fast, dependable, and has top-notch safety features, which we discuss in more detail below. It doesn't have a free version or trial, but its premium version can supposedly "unlock the whole web."
A tempting offer, but does the service deliver on its promise?
Keep reading our in-depth UltraVPN review to find out.
What Is UltraVPN?
UltraVPN is one of the newer VPN products that, surprisingly, already managed to build a respectable user base. Below, we discuss whether this sizable following is warranted or not.
It has excellent download speeds—comparable to NordVPN or ExpressVPN. Throw in a zero-log policy and two secure protocols to choose from, and you have a recipe for success.
But is this enough to make UltraVPN the best VPN service out there? Let's dig deeper to find out.
UltraVPN Features
UltraVPN excels in the privacy and safety department, even if it is missing a couple of the security standards that prime VPNs possess.
Logging Policy
When you download UltraVPN, you will, according to its website, benefit from a zero-logging policy. While this sounds good, we took our time reading through the support page for proof.
We found that the UltraVPN servers will note your device's IP and monitor the level of traffic. That said, this is standard practice for a VPN, so you don't need to worry about the UltraVPN logging procedure.
Servers
One of the first things we noticed during our UltraVPN review process was that the company offers over 100 server locations. There are 34 in North America, 43 in Europe, 26 in Asia, and a sprinkling in Africa, South America, and Oceania.
Despite this impressive reach, though, there aren't any UltraVPN specialty servers. Nonetheless, with such wide coverage, UltraVPN has the kind of presence most VPNs lack.
Since we couldn't test every single server, we looked for user feedback in UltraVPN reviews. We were happy to discover that this VPN's performance is consistent globally.
Devices, Platforms, and Proxies
UltraVPN offers Android, iOS, Mac, and Windows services. The Android app has a similar design to its desktop counterpart but fewer features.
You can also upgrade your browsing experience with an UltraVPN Chrome extension. This add-on will screen your search results to ensure you don't stray into unsafe sites. Unfortunately, it doesn't block trackers and ads.
During our review of UltraVPN, we discovered that the Chrome extension works as an encrypted proxy server.
So, to keep your IP address hidden and your data encrypted at all times, make sure that all your online activity goes through the UltraVPN extension.
Connections
UltraVPN provides three synchronized connections. While this may seem like a decent number, a service like NordVPN has double that.
Plus, as several users note in their UltraVPN reviews, the provider doesn't compensate for that with its price. It offers average features but charges premium fees.
However, since the service is quite new, we can expect an UltraVPN update soon to expand the simultaneous connections.
Security
Cybersecurity is crucial for most people looking for a VPN. As we mentioned above in the UltraVPN review, the provider records your initial IP address. Although a somewhat standard practice, this is not ideal in terms of security.
However, UltraVPN employs the Hydra protocol and AES-256 encryption, which is reassuring. While the more cautious VPN users might not be okay with their IP address on record, this is a negligible detail for ordinary folks.
Security Protocols
During our research for this UltraVPN cybersec review, we established that this VPN has all the security basics covered. You can choose between two tunneling protocols. Hydra is more focused on security, while IKEv2 is faster but can run on fewer websites.
We would recommend Hydra, as it performs better than IKEv2, ensuring a higher level of privacy. Best of all, censors struggle to block it.
This is an acceptable standard of protection. That said, UltraVPN lacks some leading security features like DNS options, leak protection, and stealth protocols. If you stumble into an insecure network, the lack of auto-connects might cost you.
Lastly, we did a thorough UltraVPN Android and iOS review and found that the security protocols work well for smartphones too.
Automatic Killswitch
UltraVPN has a killswitch called "the firewall" in the app. We tested it by cutting the VPN's connection. We were pleased to see that the provider still protected our actual IP address and blocked all related traffic.
A visible killswitch feature is always a plus, so make sure this additional line of defense is active.
UltraVPN Speed
Security is essential for VPNs, but we also wanted to test the provider's speed for our 2022 UltraVPN review.
We started with the UK servers. Our local tests used a 75Mbps UK line which maxed out at around 68Mbps. This was as good as we could hope for. We tried connecting to France from the UK, which yielded similar results.
That said, the more distant tests yielded a bit slower speeds. When we connected to a US server from the UK, our line dropped to between ten and 50Mbps.
While UltraVPN's connections are acceptable in local and neighboring servers, don't expect lightning-fast speeds across continents.
Since the website didn't mention anything about this, we contacted customer support to confirm whether UltraVPN is P2P compatible. The agent didn't answer our question right away and then responded with almost bot-like politeness.
Eventually, they confirmed that the service is indeed P2P-friendly. We tried it out and enjoyed a stable and speedy UltraVPN torrenting experience.
UltraVPN Streaming
Now, let's talk about the entertainment factor. One of the main draws of a VPN is the boundless streaming experience. Understandably, many people would like to know if they can stream Netflix with UltraVPN.
Luckily, this is one of the areas where UltraVPN performs well. We managed to skirt past Netflix US's geolocation blocker without issue and enjoy our favorite US shows and films. UltraVPN also works for Amazon Prime Video, HBO Now, and Disney+.
Unfortunately, we could not get BBC iPlayer to work. If British entertainment is a must for you, you might want to consider another VPN service provider. Check out our top picks for Mac and Windows users for inspiration.
Ease of Use
To be able to review UltraVPN, we had to download the app. Unfortunately, we found the onboarding process rather frustrating. We had to labor through a slow and offer-filled signup procedure.
Once we finally paid for and downloaded the app, however, we had a pleasant experience. The platform has a simple, modern design.
All features are neatly lined up, and using them is hassle-free. Plus, the UltraVPN Linux version works just as well as the other operating systems.
UltraVPN Plans & Prices
We were disappointed to see that UltraVPN doesn't provide a free trial version. What's more, its paid plans are a bit confusing and pricier than most VPNs.
That said, at the time of writing, the plans are on discount. You can save up to 60% of the UltraVPN cost.
Each package includes the same features and comes with a 30-day money-back guarantee. The fee varies according to the subscription period.
So, how much does UltraVPN cost?
The one-month plan normally costs $8.99 (reduced to $7.99 at the time of writing).
The 12-month subscription will set you back $59.88 or $4.99/month. Like all UltraVPN plans, this one includes a 30-day money-back guarantee.
The two-year package costs $71.76, which is fair for what you get out of it. With the current 60% discount it is $2.99/month, which is an amazingly low price to pay for security and safety.
The bottom line is if you want to purchase UltraVPN, keep an eye out for discounts.
UltraVPN Support
UltraVPN's 24/7 customer support is only available with paid subscriptions. For a less rapid response, you can report your UltraVPN complaints through the "Technical Support" ticketing form. You can find it on the Contact Us page. From there, you can also get the sales team's email address and access the FAQ section.
Exclusive helpline aside, we did appreciate the thorough responses we received to our queries. You can call, email, or message the support agents via live chat. They are very polite and dedicated to solving any UltraVPN problems you might have.
Although the live chat drops occasionally, the overall quality of support is good.
UltraVPN User Reviews
We pored through a number of UltraVPN reviews from users, and the aggregate opinions and scores aren't glowing.
The company has 3.6/5 stars on Trustpilot from 692 user reviews. Although satisfactory, this UltraVPN rating is far from perfect. Let's see what customers say about the service.
Many users praise the ease of use, friendly support agents, fast speeds, and numerous locations covered by the service.
Some common complaints we found are about customer service and unwarranted payments. Many (former) users claim the company charged them past the agreed subscription period or for canceled trials.
We also looked for a dedicated UltraVPN review on Reddit. We found some comments from sorely wronged customers.
For example, user "u/Reddi_steddi" suddenly found themselves blocked from using UltraVPN when the company dropped their country's access. What's worse, this UltraVPN Reddit user didn't receive a refund or other compensation for the inconvenience.
We Recommend UltraVPN For
We couldn't recommend UltraVPN over other providers to anyone in good conscience. Despite its plans being cheaper than those of NordVPN or ExpressVPN, we would advise spending that bit more for peace of mind and security.
While our personal experience was satisfactory, there are a few downsides we couldn't neglect. For instance, the multiple UltraVPN user reviews with complaints about its untrustworthy subscription services are a field of red flags.
UltraVPN Alternatives
Of course, there are plenty of well-established VPNs out there to choose from, so why should UltraVPN win your subscription?
UltraVPN vs Ivacy VPN
UltraVPN works well on most operating systems and platforms, whereas Ivacy VPN functions best on Windows. If you happen to be a Mac user, UltraVPN is the better choice to hide your online footprint.
Ivacy VPN's Mac users will lose out on the kill switch feature and only be able to use the IKEv1 protocol.
UltraVPN vs ZenMate VPN
ZenMate's plan prices are far more competitive than those of UltraVPN. ZenMate VPN also has a 7-day free trial, while UltraVPN only comes with paid subscriptions.
UltraVPN's speed, reliability, and user-friendliness all lose out to ZenMate VPN's superior offerings.
UltraVPN vs TorGuard
One of the big considerations when choosing between UltraVPN and TorGuard is streaming access. As we mentioned, UltraVPN doesn't cover all streaming services. Luckily, TorGuard's offer in this regard is much better.
Final Verdict
We might have recommended UltraVPN as an affordable alternative to the pricier VPNs if it performed as well as the latter services. That said, if your budget matches UltraVPN's prices, then you could do much worse.
UltraVPN is still new and developing, and it has the potential to be great. Until that happens, however, we would personally choose a more established VPN, like TorGuard or NordVPN.
FAQ
Yes, UltraVPN is safe. It uses AES-256 encrypted connection and a killswitch and has all the basics covered. That said, there are other VPNs with more advanced protection.
UltraVPN has decent streaming and security features, but it might be a bit too expensive for its offering. You can download a free VPN for desktop that works much better.
That said, UltraVPN has a solid mobile version with a 4.5 rating on Trustpilot, so we do recommend it for smartphone usage.
Does UltraVPN work with Netflix?
UltraVPN provides a steady and stealthy connection to international Netflix portals. However, although Netflix works well with UltraVPN, it isn't the best free VPN for Firestick, given its limited streaming channel options.
When discussing a VPN's legitimacy, as we did in our UltraVPN review, it's important to consider user feedback.
Although our experience with the service was positive, other customers reported unfair payment practices. Keep that in mind when subscribing.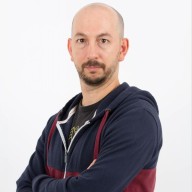 Nick Galov
Unaware that life beyond the internet exists, Nick is poking servers and control panels, playing with WordPress add-ons, and helping people get the hosting that suits them.
Leave your comment
Your email address will not be published.