SurfEasy VPN is a compact and simple Canadian VPN with a well-rounded package. With bank-level 256-bit encryption and OpenVPN protocol, it provides solid security without slowing down your online performance. See what else it offers in our thorough SurfEasy VPN review below.
Number of points of access:
2000+
WORKS ON:
iOS
MacOS
Android
Windows
Protocols:
OpenVPN (TCP/UDP) / IKEv2/IPsec / L2TP/IPsec
Minimum Price:
$2.49/month
Visit Website
Best for:
SECURE AD-FREE BROWSING
Strengths
P2P support

Netflix unlocked

OpenVPN protocol

Enjoyable user experience
No killswitch

Minimal features

Limited streaming access
Originally developed by Opera Software, SurfEasy was bought in 2017 by cybersecurity software company Norton LifeLock.
With more than 2,000 servers across 31 countries, SurfEasy VPN has greatly expanded since it changed hands. In this SurfEasy VPN review, we evaluate its performance across various platforms.
We provide a detailed description of the service to help you decide whether it's the right solution for you. Let's find out how to use SurfEasy VPN and its various security options and features.
What Is SurfEasy VPN?
SurfEasy is a VPN provider with a strong following thanks to its smooth user experience and powerful encryption. With infinite bandwidth and speed across all servers, users can enjoy an unrestricted VPN service on multiple devices.
It is based in Canada, which means its jurisdiction falls under the 14 Eyes Alliance. Thankfully, SurfEasy counters this government mandate with a rigid zero-logs policy. But more on that below in our SurfEasy VPN review.
The free version, simultaneous usage on up to five devices, and 24/7 customer support through email are nice additions. But security remains the main function we look out for in every VPN.
How does SurfEasy work to protect your privacy? Let's see.
SurfEasy VPN Features
As we review SurfEasy in detail, we get to the meat of the service. Let's start with the basics.
Logging Policy
SurfEasy has a zero-logging policy, which ensures your personal information is protected. It won't record your IP address or online activity.
According to its privacy policy statement, the only time it uses your personal data is "to assist with debugging a problem with the service."
Split Tunneling
Fortunately, SurfEasy VPN offers split tunneling. This allows you to divide your traffic between the VPN and a normal open network.
That way, you can access websites that dislike VPNs while remaining protected everywhere else.
Devices, Platforms, and Proxies
SurfEasy VPN permits users to connect up to five devices simultaneously.
Opening an account with SurfEasy VPN is a walk in the park. Simply select a plan, enter your email address and payment details, and download SurfEasy.
First, we tested the Windows app. It has a sleek design and displays our current location, IP address, and status on a detailed map. We were a bit disappointed to find out that the map is just for show, though; it's not interactive.
In fact, the rigid and limited settings are among the biggest problems with SurfEasy. You can't change your DNS settings or tunneling protocol (you're stuck with OpenVPN).
From the Settings tab, you can only choose whether you want SurfEasy VPN to launch on startup or not and log out.
Next, we conducted a SurfEasy Android and iOS review. Surprisingly, the mobile versions are better designed than the Windows one. Still, beyond the frills, the SurfEasy iOS and Android apps are rather limited.
We enjoyed our experience with the SurfEasy VPN Android app the most. Although it does not provide more features than the other versions, it has a more detailed map.
During our SurfEasy Android review process, we found that the easiest way to change regions and turn the VPN on and off was by using the home screen widget.
Lastly, SurfEasy offers Chrome and Opera extensions. You can add them to your browser and enjoy the "Ad tracker blocker" feature. With the SurfEasy extension installed, you can forget about annoying popups.
Torrenting
SurfEasy VPN has a special Torrent Protection feature, which disguises your SurfEasy torrenting activity from your ISP. Plus, it supports BitTorrent, one of the best torrenting clients around.
Unfortunately, SurfEasy doesn't have a proxy service or dedicated streaming servers. Given the rigid streaming and torrenting restrictions in some countries, we would like to see at least a few SurfEasy specialty servers in place.
Still, the company doesn't disappoint. Although it doesn't have dedicated P2P servers, SurfEasy allows P2P file-sharing.
Plus, it doesn't limit your bandwidth use and provides a speedy and highly secure connection.
Security
SurfEasy VPN provides strong security features, even if it doesn't allow users much choice in the matter.
Its default protocol is OpenVPN, reinforced with AES-256 encryption. Let's see what else.
Jurisdiction
SurfEasy is based in Canada, which has rather invasive privacy laws. Plus, it is owned by Opera, which is headquartered in Norway, with offices in Sweden, Poland, and China.
This is all a bit worrying, given the doubled obligations of the 14 Eyes and the Canadian government's administrations.
All the same, the zero-logging policy serves as a guarantee that there at least won't be much data to hand over to the authorities if required.
Security Protocols
Which security protocols does SurfEasy work with? Unfortunately, it uses only OpenVPN. Although this open-source protocol is top-notch, the lack of choice is frustrating.
SurfEasy Killswitch
A killswitch is a VPN's final measure of defense. It interrupts your internet connection if you disconnect from your VPN server. Unfortunately, SurfEasy VPN doesn't have one.
The lack of a killswitch is a big chink in its armor. We can only hope that a SurfEasy update will address this issue soon.
SurfEasy Speed
For our SurfEasy VPN speed tests, we used an 80 Mbps test line. We started by connecting to a nearby UK server. Our speed only dropped slightly, to about 65-67 Mbps.
We then tried a long-distance speed test and connected to a US SurfEasy VPN server.
Our speed slashed in half, falling to between 42-52 Mbps. Still, this was more than enough to browse and stream without issue.
Streaming
Is SurfEasy good for Netflix? Yes, the provider can unlock geo-blocked US Netflix content.
Unfortunately, those wishing to access other services like BBC iPlayer, Disney+, or Amazon Prime Video will have no luck.
Beyond Netflix, SurfEasy doesn't work with other streaming platforms.
Ease of Use
SurfEasy doesn't have a Linux version, but it works with most other major OS. Its apps and browser extensions are very easy to use. They might not have the prettiest design, but they do the job with regard to security and anonymity.
In fact, apart from the Android version, all SurfEasy apps are bland and even ugly-looking.
Still, they work fine. Even inexperienced VPN users will quickly get to grips with them.
SurfEasy Plans & Prices
How much does SurfEasy cost? It offers two plans with the same features. Their price varies based on the subscription period. Both come with a 14-day money-back guarantee, no data limits, dedicated customer support, and more.
At the time of our 2022 SurfEasy VPN review, the two packages have the following pricing:
Pricing Plans
All the features for one month.
All the features for a whole year at a discounted rate.
SurfEasy Support
The SurfEasy VPN customer service is irritatingly limited and slow. Plus, there is no live chat. The only means of contact is via email.
As part of our SurfEasy review process, we got in touch with the support team. However, the agents were very slow to respond to our queries. In fact, if you are using the SurfEasy trial version, don't even expect a response.
SurfEasy User Reviews
As always, we checked what other users say about the service to compare our experience.
The SurfEasy rating on Trustpilot is not very high—3.4 stars. Keep in mind that this is based on just three reviews. One of the users appreciated the VPN's speeds and gave it five stars.
The other two reviewers, however, gave SurfEasy VPN one star each. They complained about the constant crashes and unhelpful customer support.
We also checked the comments about SurfEasy on Reddit. Redditors are not very passionate about the service either. They recommend other VPNs like Private Internet Access (PIA) and AirVPN over SurfEasy.
In a 2016 SurfEasy review on Reddit, a user expressed their concern about a comment made by Chris Houston, the VPN's president. He said that SurfEasy would start collecting users' cell phone data and share it with third parties.
Supposedly, the aim of this was to improve its products.
We checked this claim and found that even if this was true back then, things have changed. At the time of writing this SurfEasy review, the company maintains a strict no-logs policy.
We Recommend SurfEasy VPN For…
Those that are new to the VPN experience will enjoy SurfEasy VPN's straightforward usage. SurfEasy is the best VPN service for those that want to run a VPN without bothering with the settings.
VPN Unlimited Alternatives
SurfEasy VPN works well in certain areas, but there are more well-rounded VPNs available on the market. Let's see how SurfEasyVPN fares compared to them.
SurfEasy vs Whoer
Unlike SurfEasy VPN, Whoer VPN provides dedicated and unlimited P2P connections. It has torrenting-friendly servers in Russia, Ukraine, and the Netherlands.
What's more, Whoer VPN's jurisdiction is in Cyprus, meaning that it falls outside of the 14 Eyes Alliance.
SurfEasy vs PIA
PIA offers a much wider range of servers than SurfEasy VPN does. Plus, unlike SurfEasy VPN, it has a killswitch, which further boosts its security.
SurfEasy vs Ivacy VPN
Ivacy VPN has better customer support than SurfEasy VPN, with email, phone, and live chat options. Although SurfEasy VPN is cheaper, Ivacy VPN offers more features.
These include DNS leak protection, multiple protocols, and access to more streaming services.
Verdict
We found that SurfEasy VPN was a bit overpriced for what it offers. It can only unlock Netflix US, has a single default protocol (Open VPN)—overall, it's quite limited as far as VPNs go.
Beyond these SurfEasy complaints, however, it is ideal for beginners. If you prefer a fire-and-forget approach to VPN usage, you should definitely give it a go.
FAQ
SurfEasy VPN's default encryption is the military-grade 256-bit AES. Plus, it uses OpenVPN, which is among the best tunneling protocols available.
SurfEasy VPN provides a good level of protection and high-speed connections. However, there are plenty of other VPNs that are better-priced and offer more features.
We did not find any shady or suspicious elements during our SurfEasy review. Plus, the provider offers a 14-day money-back guarantee. If you aren't satisfied with it, you can get a refund.
Does SurfEasy work with Netflix?
SurfEasy VPN can unblock Netflix US. You will enjoy a stable and fast connection. However, as we mentioned above in our SurfEasy VPN review, it doesn't work with other streaming platforms.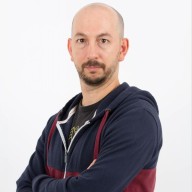 Nick Galov
Unaware that life beyond the internet exists, Nick is poking servers and control panels, playing with WordPress add-ons, and helping people get the hosting that suits them.