StrongVPN Review—A Long-Time Contributor to Online Privacy and Protection
Don't mistake StrongVPN's modest marketing for lack of substance. It comes with an impenetrable VPN service and a DNS add-on to optimize streaming. Plus, you can manage your storage with a 250GB SugarSync Cloud. Find out what else it offers below in our in-depth StrongVPN review.
OS:
Linux / Windows / macOS
Mobile apps:
Android / iOS
Number of points of access:
950+
Streaming:
Netflix, Disney+, Hulu, TalkTalk TV Store
Key features:
Great support, killswitch, multiple protocols, geo-block bypasses
Minimum Price:
3.66/month
Visit Website
Best for:
VAST EXPERIENCE IN PRIVACY AND SECURITY
Strengths
Double encryption

Supports 12 devices

250GB SugarSync storage

Lightning-fast WireGuard connection
Sparse updates

No free plan or trial

Pricy monthly subscriptions
StrongVPN's foundations lie with Smart Technologies LLC, a small business operating out of South Lake Tahoe, California.
In 1994, the tech company began to sell PCs, evolving into a dial-up internet service provider. In 2005, it started providing VPN services. StrongVPN now operates under the parent company J2 Global.
In our StrongVPN review below, we present its best features, like its gimmick-free subscriptions and straightforward services. However, we also take a look at its weaknesses.
Sure, it boasts an impressive offer, but how does StrongVPN work to protect you adequately without sacrificing browsing and streaming speed?
Let's find out.
What Is StrongVPN?
StrongVPN boasts an impressive list of classic VPN features with complimentary cloud storage and domain name system (DNS) bonuses. StrongVPN has apps for Android, iOS, Mac, Windows, and even Amazon Fire TV for the smoothest streaming experience.
With more than 950 StrongVPN servers across 35 countries, StrongVPN covers a good portion of the globe. Its protocols include OpenVPN, L2TP, SSTP, IKEv2, and, as an added measure, WireGuard.
StrongVPN Features
StrongVPN offers a variety of features to protect your privacy and anonymity. Let's discuss the key ones.
Logging Policy
Some VPN users might not want to download StrongVPN, given that its jurisdiction is part of the Five Eyes Alliance. Thankfully, StrongVPN clears up any safety and privacy concerns that users might have in its extensive privacy policy.
We carefully read through the logging section of the StrongVPN privacy statement. It clearly outlines its zero-logging policy, ensuring it will not track or store your data at all while using it.
The few details it does collect do not extend beyond your email address, account setup, and payment information. It will not sell your data to third parties, either.
These are reassuring points, but we would have appreciated a bit more info on its protocol prioritization. Knowing which protocol would be safest to use would have been helpful.
Split Tunneling
How does StrongVPN work regarding split tunneling? When the VPN is on, it automatically routes all your activity through its encrypted tunnel.
But if you can enable the split tunneling feature through the app, you can control the flow of your internet traffic. That way, you can stream geo-blocked content and access sites which dislike VPNs simultaneously.
Devices, Platforms, and Proxies
StrongVPN runs on iOS, Android, Windows, and Mac. The official website provides helpful guides for setting it up on each device and operating system.
We did some extra reading on the subject during our StrongVPN review and found that the company sells preloaded routers. You can buy one if you want to skip the labor of installing StrongVPN on all your devices.
However, the VPN does not flow through a proxy unless you are using StrongProxy, the StrongVPN extension for Chrome. With it, you can choose between 14 individual international servers to browse with.
Keep in mind that the StrongVPN Chrome extension is only available with paid plans.
Security
We put this service's name to the test by examining its security protocols thoroughly. We can definitively say that Smart Technologies LLC's hubris has paid off.
Security Protocols
Now, let's review StrongVPN's security features. For starters, StrongVPN employs the military-standard AES 256-bit encryption.
Your session keys will be in safe hands with StrongVPN's added perfect forward secrecy.
StrongVPN Killswitch
In the event that you lose connection to your VPN, the killswitch will kick in. This emergency service will automatically disconnect your internet access to prevent unexpected exposure of your online activity.
While StrongVPN does have this safety feature, it is not an automatic killswitch.
Still, you can easily turn it on via the Strong VPN app. Just go to the options tab, find the killswitch function, and activate it.
StrongVPN Speed
Safety is a major concern, but it shouldn't be at the expense of speed. Luckily, you can enjoy the same online experience with a solid StrongVPN p2p connection.
We tested the provider's "best available" server, which was in Belgrade, Serbia. Without StrongVPN, our speeds clocked in at 29.11 Mbps, with an upload speed of 0.81 Mbps.
With StrongVPN connected, our speeds only dropped slightly to 27.34 Mbps, with an upload speed of 0.79 Mbps. This is a negligible loss, and we still enjoyed a zippy StrongVPN torrenting speed.
Streaming
StrongVPN's speeds are more than enough to stream HD and 4K content without interruptions. But most users probably want to know whether StrongVPN is good for Netflix.
Let's see.
Our overall streaming experience with StrongVPN was positive. We started with the US servers and accessed HBO Max, Netflix, Disney+, and Hulu. It only took a few seconds for the image quality to bump up to HD across the board.
We had similar results with StrongVPN's UK servers, although we could not get past the BBC iPlayer geolocation blocker. Amazon Prime Video was also out of bounds on any server we tried.
Luckily, all servers worked like a charm for Netflix.
Ease of Use
We did not encounter any problems with StrongVPN while installing and using the app on our devices. The whole process only takes a few clicks (or touches) and can be done in under a minute.
The desktop apps are simple and intuitive. We did review StrongVPN for Android and iOS, too—the usage was streamlined. Regardless of the device you're using, we recommend choosing the "best available" server.
You can find it on the detailed world map on the home page.
StrongVPN Plans & Prices
How much is StrongVPN?
There are currently two paid plans on offer.
Users can choose whether they want to pay StrongVPN's price monthly or annually.
Both subscriptions come with a complimentary 250GB SugarSync cloud storage and StrongDNS. Although there's no free version or trial, the annual plan comes with a 30-day money-back guarantee.
The StrongVPN cost varies depending on the subscription period.
Pricing Plans
All the features for a month.
The price of the annual plan is $43.99 for the first year. From the second year onward, the fee increases to $79.99.
StrongVPN Support
StrongVPN is the best VPN service when it comes to live chat. You can also submit a request via email. The few agents we spoke to quickly sorted all the technical questions that we had.
But more importantly, the reps are polite and helpful. We asked them whether there were any StrongVPN specialty servers. We contacted the team on several other occasions. Every time, we received a timely and useful response.
StrongVPN does not have a call service. However, we found that the Help section contains answers to most queries.
There, you will find many informative guides, articles, and a comprehensive FAQ section.
StrongVPN User Reviews
Our review would not be complete without checking out StrongVPN reviews to see what users think of the service.
We found a superb StrongVPN rating on Trustpilot—4.7-stars based on 2,119 comments. Customers agree that the service and its support are excellent. Some have even been with the provider for ten years.
We also consulted the StrongVPN Reddit threads. We were pleasantly surprised to see that some people prefer StrongVPN to some of the most renowned providers out there. One user wanted to move over from NordVPN!
In another StrongVPN Reddit review, a user claimed that "StrongVPN simply works flawlessly." That pretty much sums up the feedback we found online.
We Recommend StrongVPN For…
Unless you are bothered by a VPN service operating within the Five Eyes Alliance, we would strongly recommend StrongVPN.
With numerous positive StrongVPN reviews by users, excellent speeds, and powerful security protocols, StrongVPN is a good choice.
StrongVPN Alternatives
StrongVPN is a robust and dependable service, but so are many other VPNs. Below, we compare it to some of the best VPN providers on the market.
StrongVPN vs ExpressVPN
We pitted the US-based StrongVPN with the UK-based ExpressVPN. Given that the latter VPN's jurisdiction is the British Virgin Islands, it has a more dependable privacy rating.
StrongVPN's plans are cheaper, but ExpressVPN is also worth the price. It ensures uninhibited streaming and maximum anonymity.
StrongVPN vs ZenMate VPN
StrongVPN has more than double ZenMate's servers and money-back guarantee period. Other than that, their features are quite similar.
That said, StrongVPN allows you to connect to up to 12 devices simultaneously, while ZenMate doesn't limit its usage.
StrongVPN vs CyberGhost VPN
Our next bout pits IPs against servers. StrongVPN offers users thousands of committed and individual IPs, whereas CyberGhost VPN users all share the same ones.
Conversely, StrongVPN's 650-strong server network across 35 countries pales in comparison to CyberGhost VPN's 2,700 servers across over 60 countries.
Verdict
While testing StrongVPN for this 2022 review, we found the provider has powerful security and privacy features (despite its US jurisdiction). We were also impressed by its far-reaching international streaming capability (BBC iPlayer and Amazon Prime Video aside).
Its speeds are dependable and barely drop, even over long distances, and its customer service is commendable. Granted, it could offer more servers, but hopefully, a StrongVPN update in the near future will address this limited reach.
The only potential issue is where StrongVPN is based. However, the company assures that it has never had problems because of its US jurisdiction.
FAQ
StrongVPN has been around since 2005, and we couldn't find any reported legal issues during this time. There also aren't many StrongVPN complaints surrounding the service. It has many long-time users who have remained with StrongVPN for years.
With a decent server range, complimentary cloud storage, DNS package, and the assurance of not leaving an online footprint, we would say so. There is also a 30-day money-back guarantee for the annual plan, so you can try it risk-free.
From torrenting to general browsing, StrongVPN keeps users secure across the board. During our StrongVPN review process, we found that it has a mandatory zero-logs policy and IP and DNS leaks protection.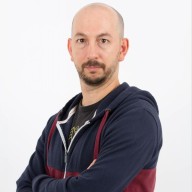 Nick Galov
Unaware that life beyond the internet exists, Nick is poking servers and control panels, playing with WordPress add-ons, and helping people get the hosting that suits them.