PureVPN Review—Everything You Need to Know About PureVPN in 2022
PureVPN boasts more than 300,000 IP addresses and 6,500 servers. It's also very affordable, easy to navigate, and rich in features. Not impressed yet? Read our entire PureVPN review below to find out more.
OS:
Win, Mac, Android, iOS, Linux
Mobile apps:
Android & iOS
Number of points of access:
around 6,500
Protocols:
IKEv2, TCP, and UDP
Streaming:
Netflix, BBC iPlayer, Hulu, Disney+
Starts at:
$3.24/month/Annual Plan
Visit Website
Best for:
EASIEST TO INSTALL AND USE
Strengths
Amazing customer feedback

Unblocks Netflix, Hulu, and Disney+

+6,500 servers worldwide

Extra privacy features

31-day money-back guarantee
Questionable logging practices

Somewhat slow customer service
Not many VPN services know how to strike the right balance between connection security and speed.
Fortunately, PureVPN does a more-than-decent job for its price range.
In this PureVPN review, we will go through its features, discuss its pricing structure and customer service, and give a final verdict on it.
We also looked at PureVPN reviews written by users and evaluated its reputation, performance, reliability, and overall quality.
Stick with us and read our in-depth article below.
What Is PureVPN?
PureVPN specializes in providing secure connections via AES 256-bit encryption, which is a military-grade security system.
With this bullet-proof encrypted connection, you gain unlimited access to your favorite streaming platforms, gaming servers, and restricted online content.
That makes PureVPN ideal for day-to-day users who consume media content and also like to stream, play online videogames, and engage in P2P torrenting once in a while.
It gives them the possibility to bypass censorship while enjoying more-than-decent connection speeds.
But let's find out more about PureVPN servers and their features.
Features
For our detailed review, we tested extensively PureVPN. We gathered data on its security, speed, logging policy, server load, and more.
Check out the results below
Quality Traffic Obfuscation
Whether you are using public Wi-Fi networks or surfing the Web from the comfort of your home, you can now protect yourself from hackers, third-party overlookers, or even your own ISP—who usually has easy access to your traffic data and can decide to throttle your internet speed.
Not anymore!
PureVPN allows you to hide your data packets from third parties, ensuring complete online privacy.
PureVPN Locations, Servers, and IPs
One of the best things about the service is that it has a massive collection of physical and virtual servers around the Globe: over 6,500—to be more precise.
These can be found across 140 countries, yielding a total of 300,000 IP addresses to choose from.
Keep in mind that virtual servers (80 from the total number of locations) tend to be slower and more unstable than the physical ones, owned and maintained by the company.
Device Compatibility
Another aspect that makes PureVPN a legit solution is its unmatched compatibility: it works with all major operating systems and even as a browser extension.
This means that it can seamlessly be used on:
Windows

Max

Linux

Android

iOS

Smart TVs

Gaming consoles

Router
Also, you can install a PureVPN browser extension for Chrome or Firefox.
Split Tunneling
Split tunneling another noteworthy feature.
You can choose which apps to protect and which to remain unfiltered through the VPN.
For example, you can add the PureVPN Chrome extension to grant you online anonymity and protection only when using Google Chrome.
At the same time, the data from your other internet-connected apps and browsers will go unencrypted through your Internet Service Provider (ISP).
Dedicated Servers
PureVPN has something for everyone.
This is why it asks you to choose a primary purpose for your VPN usage upfront. When you first subscribe to the service, the setup guide allows you to select between prioritizing streaming, privacy and anonymity, or P2P file sharing.
Then, it provides dedicated PureVPN servers according to your preference, from P2P to highly-optimized streaming ones.
Unlimited Bandwidth
With PureVPN, you don't have to worry about bandwidth restriction or running out of data.
The service allows you to stream, download, browse, or do any online activity hassle-free, with no data limits.
Also, the company is far more generous than other VPN providers, allowing you to connect up to 10 devices simultaneously.
What's the more, the possibility to set it up on a router can increase the number of connected devices manifold.
Enhanced Privacy
PureVPN places a high value on traffic anonymization and protecting your online privacy. Hence, it gives you a host of additional tools to minimize data leaks.
Whether you use PureVPN for P2P sharing, streaming, or gaming, you will stay safe behind:
DNS (Domain Name System)

Leak Protection

IPv6 Leak Protection for a 100% private online experience

Web RTC Leak Protection to ensure your real IP is entirely invisible
Security
We saw how much attention the service pays to server optimization and hiding one's online footprint.
Here are the specific VPN protocols and advanced security methods PureVPN uses:
VPN Protocols
Essentially, PureVPN lets you choose between three tunneling protocols:
IKEv2 is the strongest among these, both in terms of security and performance.
It is the default option when launching PureVPN's apps, but you can always change that according to your needs, preferences, and context.
PureVPN Port Forwarding & Other Paid Add-Ons
PureVPN also offers advanced security features, but at an extra cost.
Port Forwarding, for example, provides you with an extra layer of security to keep hackers and cybercriminals at bay.
You can also get a dedicated IP that remains static and gives you complete control over your online reputation.
Last but not least, DDoS protection will block even the most complex DDoS attacks.
Note that you'll have to pay extra fees for each of these add-ons.
Automatic Killswitch
Let's say you connect PureVPN to your router, but the VPN connection drops (it happens, albeit not frequently).
In these sorts of cases, the killswitch kicks in.
It automatically disables your internet connection, so your traffic and data remain 100% private, safe, and protected from sudden leaks.
PureVPN Logging Policy
Here, things get a little trickier.
Although PureVPN guarantees complete privacy with its no-logging policy, the company used to collaborate with the FBI in a cyberstalking case a few years ago.
Since then, the VPN service has gone above and beyond to redeem its image and even got audited by third-party evaluators.
However, PureVPN admits that it keeps "connection logs" and records how much bandwidth you use. That's a fairly standard practice, but a worrisome sign given the company's history.
PureVPN Speed
To test out its actual performance, we ran a series of speed tests for different servers around the world.
We were pleasantly surprised to find above-average speeds when using the IKEv2 protocol.
For instance, some European-based servers (like the ones in Poland, the UK, or the Netherlands) yielded download speeds of around 100Mbps and upload speeds ranging from 40–50Mbps.
However, the US servers and the ones in Australia were a bit slower. Our PureVPN speed tests showed around 80Mbps for downloads and 10–20Mbps for uploads.
Overall, PureVPN offers great broadband for its price range, but it is slower than premium services like ExpressVPN or NordVPN.
Streaming
The speeds mentioned above are enough to satisfy most users' requirements for HD streaming, gaming, and file sharing.
That said, it's not enough to have a fast connection to get the best out of online streaming.
A VPN's protocols should also be able to bypass streaming platforms' geolocation blockers so you can gain unrestricted access to video content that is not ordinarily available in your area.
We wanted to test this out, so we connected to Netflix via PureVPN. Indeed, our connection remained undetected by Netflix's system, and the video quality was more-than-reasonable.
The same was true for Disney+, Hulu, and Amazon Prime Video, but HBO Max remained unblocked after several trials—so it's an almost perfect performance by PureVPN.
Ease of Use
This is one of the most intuitive and easy-to-use VPN solutions in the business.
The claim is backed up by a myriad of PureVPN reviews; end-users praise its superb interface and mobile-friendliness (particularly on Android).
All you have to do is subscribe to the service, navigate the onboarding guide, and go through a "one-click installation" process.
Once you're there, you'll notice a clean and professionally-looking UI that shows you everything you need to find, including a plethora of servers and IP addresses.
The process is even more seamless and pleasant if you access PureVPN directly from your browser.
PureVPN Pricing
Let's review the PureVPN pricing structures and packages.
Although the company doesn't provide any free trial, it does have a 31-day money-back guarantee in place to try out its tools.
If you're not satisfied with the service, you can get a full PureVPN refund within 31 days.
Now, let's focus on the main paid plans:
This is the most advantageous PureVPN package—it's billed at $38.95 for the first 12 months and $53.95 per year afterward. It includes every feature we discussed above.
The only difference between this bundle and the previous one is the billing method. The Monthly Plan also contains every PureVPN feature, which is not an add-on but is billed monthly, which makes it not as advantageous in the long run.
When it comes to the paid add ons, these are their listed prices:
DDoS Protection—$3.99/month

Dedicated IP—$2.99/month

PureVPN Port Forwarding

—$0.99/month

Dedicated IP & Port Forwarding—$3.49/month
Also, note that PureVPN is known for offering lots of different deals, special offers, and periodic discounts to its customers.
To stay updated with every one of them, we recommend checking the official website regularly.
PureVPN Support
The company provides three different ways of contacting its customer service:
24/7 Live Chat

Ticketing system

Knowledge base.
You can access the first one by clicking on the bottom-right widget once you enter the Home page.
For submitting requests, choose the "Email Us" option and fill in the contact form for customer inquiries.
We personally tested the responsiveness of PureVPN's support reps by sending them a question via email. They got back to us within six hours, but their response wasn't the most informative nor the friendliest out there.
After reading some of the PureVPN user reviews online, we learned our problem isn't that uncommon. More on that in a bit..
Finally, if you want to dive into PureVPN's vast knowledge base, you can enter its Support Center and explore thorough guides, use cases, troubleshooting solutions, and FAQs.
PureVPN User Reviews
PureVPN has an excellent reputation online if we're looking at its Trustpilot profile. It boasts more than 14,000 independent reviews, and the overall rating is an outstanding 4.7 out of 5 stars.
Most users praise the service for its ability to unblock streaming content; others remark on the high-quality PureVPN VPN torrenting servers. The few complaints that we found revolve around the poor quality of customer care and occasional slowdowns.
On G2, customer feedback is also overwhelmingly positive. Although there are fewer reviews (around 45), the PureVPN rating is still 4.5/5. On Capterra, the service has a slightly lower score—4.3/5.
However, end-users have a generally positive outlook on the provider, mentioning great ease of use, solid performance, and robust security features.
On Reddit, on the other hand, we found a couple of skeptical voices who point out PureVPN's past collaboration with authorities. This is particularly evident from one PureVPN VPN Reddit review: "I really doubt their privacy policies." and "They keep logs."
All-in-all, PureVPN's online reputation is well above industry average, which further solidifies the service's reliability.
Is PureVPN Worth It?
As our PureVPN review is coming to an end, it's time we summarized the main takeaways.
Overall, PureVPN is a great choice for:
Day-to-day media consumption

Anonymous browsing

T

orrenting

Streaming

Gaming
What's more, it's also affordable and offers many discounts and special deals.
The areas where it falls a bit short are the questionable data logging policy, the somewhat lackluster customer support, and the occasional slow servers or unstable connections.
If you have higher demands, you may find these shortcomings a little off-putting.
For most regular users and streaming aficionados, PureVPN is an excellent choice in 2022.
PureVPN Alternatives
In this section, we compared the focus of our review with some of its most relevant competitors.
Here's what we found:
PureVPN vs. Surfshark
Surfshark has a slight edge over PureVPN in terms of connection capabilities, as it provides doesn't restrict the number of simultaneously connected devices.
PureVPN puts a cap on 10 connections, but it can be set up on a router to bypass this limitation.
Additionally, PureVPN has better connection speeds, as Surfshark is keener on security than performance.
PureVPN vs. ZenVPN
There are a lot of reasons to place PureVPN way above ZenVPN: higher speed, number of servers and locations, and unlimited bandwidth.
However, ZenVPN has something that PureVPN doesn't: a clean past and a non-controversial, clear no-logging policy.
PureVPN vs. iTop VPN
iTop VPN is a lesser-known provider than PureVPN, so the popularity award goes to the latter.
iTop has an "Autopilot" mode that automatically starts the app when you open your device.
PureVPN's advantages include unlimited bandwidth and the vast number of server locations compared to iTop (which only has around 100).
Final Verdict
Whether you use PureVPN for Chrome, Smart TVs, Windows, or Linux, you can rest assured your connection is protected and encrypted while enjoying good speeds for streaming and gaming.
PureVPN protects you from data leaks and identity theft by employing military-grade encryption protocols and using enhanced security features.
It's also effortless to use, affordable, and flexible.
It can definitely be worth a shot if you want secure connections for your personal use.
FAQ
PureVPN claims it doesn't log any customer information or online activity. However, it leaves the door open for interpretations because it does record your data usage and bandwidth. You can learn more about it by reading our "Features" section above.
No, PureVPN is not a free service. Its prices start at $3.24, and you can see more details by reading the "Pricing" section above.
Yes, definitely. It uses AES 256-bit encryption and also the latest VPN protocols available in the game. It doesn't trace your online activity and it safeguards your connection.
PureVPN is a solid virtual private network provider that offers good value for money and a comprehensive suite of features. If you're curious to read more, check out our PureVPN review above.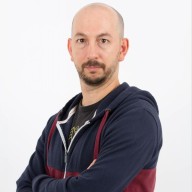 Nick Galov
Unaware that life beyond the internet exists, Nick is poking servers and control panels, playing with WordPress add-ons, and helping people get the hosting that suits them.