With so many different VPN services on the market, some of them are bound to end up being more expensive than others. This raises the question - does one really need to pay up in order to get high-quality software? Reviews for services such as ProtonVPN seem to say so. As much as it is known for its speed and security, this service is also known for its fairly high price, but is it worth it?
Jurisdiction:
Switzerland
Points of access:
1,076 points
WORKS ON:
iOS
Linux
MacOS
Android
Windows
Key features:
Split tunneling, 50 countries, zero-log policy, automatic killswitch, etc.
Visit Website
Best for:
FREE VPN CONNECTION WITH UNLIMITED BANDWIDTH
Strengths
Free version

Stream all popular services

Great jurisdiction and overall security

Good, consistent server speeds
Fairly expensive

Not the best choice for torrenting
ProtonVPN is a cornerstone of tried and tested online security suite. It combines total anonymity, good performance, and advanced DNS filtering to keep you and yours safe.
Based in Switzerland, it is a service with very consistent speeds that happens to be among the best options for streaming various content.
ProtonVPN Features
The best way to dive into Web Tribunal's ProtonVPN review is by starting with some of its most important features.
It works on various platforms without compromising speed and security.
Here are the details.
Cross-platform VPN
Like many others, this VPN can be used on numerous different devices.
Besides the Windows version, ProtonVPN supports Linux, Mac, Android, and iOS.
If you are looking for the best free VPN for Firestick, you may want to look elsewhere, as there is no official ProtonVPN extension for this device.
There is, however, a version for routers that might provide a workaround.
Points of Access
The free VPN version of Proton only lets you use servers in three countries.
While somewhat limited, it gives a fair idea about the service.
However, its paid plans grant access to all 63 supported countries.
Then you have the opulent choice of 1,680 servers with with nearly 2TB of bandwidth.
Split Tunneling
Split tunneling is only available on ProtonVPN for Android and Windows, as this feature is relatively new to this service.
The setup is flexible and the official website offers a helpful guide.
Surfing through Chinese Websites
Unfortunately, this VPN cannot bypass the Great Firewall.
China is blocking access to ProtonVPN, and the only way to avoid this form of censorship is to use an unlisted Tor server.
ProtonVPN Security
This is a service that is well known for keeping your online footprint well-hidden, but a more detailed review of ProtonVPN safety practices is in order.
Secure Core
One of its most fascinating security features is that ProtonVPN has Secure Core protection.
It routes your traffic through a server in Switzerland, Iceland, or Sweden before connecting you to a VPN server to further boost your safety.
Logging Policy
When it comes to its logging policy, this VPN has a lot going for it.
It enforces a zero-log policy, and its Switzerland jurisdiction gives it an edge because it is far away from both 14 Eyes countries (SSEUR) and the European Union.
Switzerland's privacy laws, which are some of the world's strictest, further guarantee that ProtonVPN will not review your online activity logs.
On top of getting quality digital protection, something needed more and more, ProtonVPN masterfully hides your online footprint.

Security Protocols
This service relies on the classic OpenVPN tunneling protocol, but IKEv2 is also available, although not on all devices.
In order to access it, the Windows version requires a manual setup. Pretty weird considering the fact that the iOS version of ProtonVPN has it set up by default.
The Android version has a feature worth mentioning called Smart Protocol that can connect you to another protocol if the VPN fails to connect using the one selected.
Due to its security flaws, the point-to-point connection protocol is not supported.
Encryption
By using military-grade, AES-256 encryption - the same one used for SSL certificates - you can be certain that ProtonVPN will keep your encrypted connection intact.
Additionally, all Proton servers are encrypted fully to harden them more against man-in-the-middle attacks.
Killswitch
ProtonVPN won't just keep you safe with an automatic killswitch that blocks all traffic going through the VPN in case of a connectivity issue.
It also comes with a feature called Always-on that automatically attempts to reconnect you after a disruption.
Bitcoin Payments
As another way of increasing your cybersecurity level, this VPN does allow Bitcoin payments, but only if you have already registered an account on the official ProtonVPN website.
Speed
Although it's not the fastest, ProtonVPN keeps its speed at a steady rate among its many servers in its Plus plan. Following are the speeds of the original server this VPN was tested on, along with its own server in the same country.
Overall, it's not that much slower than your regular server without the speed limitations, but there is a decrease.
If you prefer using servers in faraway countries, you are in luck due to consistent server speeds.
We tested the ProtonVPN download and upload speed from all continents. Naturally, locations over in Brazil and New Zealand (fairly far from our point of connection) were slower but absolutely in-line with the increased distance.
Ease of Use
Before you download ProtonVPN, you need to register an account, but the whole installation process is a breeze.
There are no excessive setup steps and the program is ready to use as soon as you install it.
Its interface is very user-friendly, modern, and, most importantly, it does not differ greatly between versions.
ProtonVPN looks virtually the same on Android, iOS, and desktop versions.
Streaming
ProtonVPN can stream Netflix and nearly all other VOD services.
There are some playback issues every now and then, but then again, this VPN can dodge the geolocation blocker of most streaming services.
Some of these include Netflix, Disney+, HBO, Amazon Prime, BBC iPlayer, Hulu, and ITV.
If you use many streaming services, this is the VPN for you, but keep in mind that streaming is only enabled in its Plus and Visionary plans.
Torrenting
ProtonVPN supports torrenting, but not all of its servers do, and it does not support port forwarding.
This means that you cannot connect to peers that are not port forwarding, which can further affect torrent uploading and torrent download speeds.
Regardless of these limitations, should you find a good connection ProtonVPN will do the job well.
Plans & Pricing
There is a 7-day free ProtonVPN Plus trial when you download the program for the first time. The money-back guarantee lasts 30 days.
Support
There is no live chat support, which is a huge blow, but there is an FAQ section on the official website, as well as a contact form.
It might take a day or two before you receive a reply to your email, but the service is generally good and will go the extra mile to help you solve your problem.
Additionally, ProtonVPN has a pretty lively Reddit community and an official account there. This makes the r/ProtonVPN subreddit a good place for questions, as you can use it to gather info from both other users and the VPN's staff.
ProtonVPN User Reviews
This is a very well-received VPN service.
Everybody is complimenting its speed and security, with the company's transparent policy being a huge success. People love how the team is honest about their product on Reddit, even when someone is reporting an issue or a bug.
Speaking of this particular social network, Reddit seems to be the home of positive ProtonVPN reviews. Its subreddit counts around 23,000 members, a great indicator of the VPN's success.
Ironically, even though the speed is overall solid, not everyone is satisfied with it.
A few users have speed issues, as well as some torrenting problems due to the aforementioned lack of port forwarding.
The only big complaint that users have, though, is the high price of ProtonVPN.
Is ProtonVPN Worth It?



Its free version, security, and the number of supported streaming services.
Besides streaming, this is a great choice if you want to download a free VPN that has no bandwidth limitations.
ProtonVPN Alternatives
A recipient of positive reviews all around the Web, let's see how ProtonVPN stands against some of its biggest competitors.
ProtonVPN vs Hotspot Shield
Both of these VPNs are fast and secure, but even though it is much newer, ProtonVPN is the overall winner.
If you can get over its high price, you'll get even better speeds and a more secure service based in an ideal jurisdiction.
Hotspot Shield has is the more affordable offer and will do for basic VPN needs.
ProtonVPN vs ExpressVPN
Age has proven to be a more significant factor here. Almost everything that ProtonVPN can do, ExpressVPN can do a bit better.
Both are quite pricey, but ExpressVPN probably edges it slightly.
Its most notable advantage is a much greater number of available servers.
ProtonVPN vs NordVPN
It loses out a direct comparison to ExpressVPN, but is ProtonVPN better than NordVPN?
One of the best VPNs on the market, NordVPN outperforms ProtonVPN in most departments.
However, it only offers a single plan with a rather expensive monthly fee.
ProtonVPN's multiple plans are much more attractive in this regard, as well as the option of using it on up to 10 devices at a time, something that neither ExpressVPN nor NordVPN provides.
Final Verdict
As you can see, there are many things that back all the positive ProtonVPN reviews.
It might not be the most popular VPN, but it definitely is a fan favorite because the company is more transparent than most, and the 10-device cap is far above the norm.
On top of that, the free version is a delight, thanks to a lack of bandwidth limitations.
Admittedly, ProtonVPN is not the most flexible P2P file sharing solution because not all of its servers support it, and there is no port forwarding.
It's also on the expensive end.
This being said, ProtonVPN is a fast virtual private network; it's secure, and it can stream content from all of the popular platforms. Its wide variety of servers and locations, the no log policy, the disk encryption, and the additional features in the suite like ProtonMail make it a top choice for many.
FAQ
With pros that heavily outweigh its cons, this is certainly one of the top 10 VPN services. The latter are only significant if you exclusively plan on getting a VPN for torrenting.
All you need to do after installing the VPN is start it and, if it does not do that automatically for you, connect to a network. You can do so by either selecting your preferred network or by simply clicking the "Quick Connect" button.
With a great jurisdiction and multi-layered military-grade encryption, ProtonVPN does great on safety reviews. It's one of the safer VPNs around.
How much does ProtonVPN cost?
You can entirely avoid payment for ProtonVPN with its free plan, but it's far from ideal. It has three paid plans with prices ranging from $5 to $30 a month.
Is ProtonVPN good for Netflix?
Yes. It is mainly good if your aim is to use many streaming services, and Netflix is, indeed, one of them.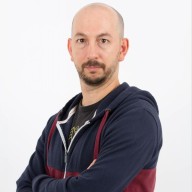 Nick Galov
Unaware that life beyond the internet exists, Nick is poking servers and control panels, playing with WordPress add-ons, and helping people get the hosting that suits them.
Leave your comment
Your email address will not be published.