Private Internet Access Review—A Solid Internet Privacy Solution
Private Internet Access (PIA) is an excellent option for torrenting, streaming, and accessing public WiFi. It's a fast VPN with excellent security and many servers spread across the globe. Although it's based in the US, it's a certified no-logs VPN with a strong track record of safeguarding customer privacy.
Jurisdiction:
United States
OS:
Windows, macOS, Linux
Mobile apps:
Android, iOS
Visit Website
Best for:
EXTENSIVE PROTOCOL SELECTION
Strengths
Intuitive interface

Premium security

Customer support

Supports multiple devices
No free plan

Inconsistent speed

5/9/14-eyes alliance jurisdiction
With remote work and freelancing gigs being so common nowadays, it's quite tempting to just pop into your favorite coffee shop, take advantage of the free WiFi, and work the hours away with a steaming soy latte by your side.
But have you considered how secure your data is when you connect to a café's WiFi?
If you haven't, rest uneasy—it's not secure (at all).
But that doesn't mean public WiFi is completely out of the question. VPNs are a great way to encrypt your data and protect your privacy.
Check out our Private Internet Access review so you can see what one of the best VPN services in the market has to offer.
What Is PIA VPN?
Private Internet Access (PIA) is an affordable VPN that's great for torrenting and streaming. One of the best things about PIA is that it uses secure server technology and anonymous payment mechanisms to protect consumer data.
With a subscription, you can access the VPN on up to 10 devices simultaneously. And don't worry—the company may be based in the US, but it doesn't keep any logs, so your privacy isn't at risk.
PIA VPN Features
Let's kick off this Private Internet Access VPN review by looking at the tool's features and capabilities.
Logging Policy
PIA VPN has a strict no-log policy—and it actually follows it. In two separate instances (one in 2015 and another in 2017), the US government requested data from PIA but came out empty-handed, as the company had nothing to give them.
The solution doesn't keep tabs on IP addresses, bandwidth consumption, browsing history, or connection times.
Point of Access
PIA VPN has 20,000+ servers spread across 84 countries. It may seem that the servers are located in each and every corner of the world, but it's worth noting that a large portion of them are located in the US.
Open Source
As of writing this Private Internet Access review, the VPN's entire code is easily available and free to inspect. It's the only premium VPN service provider that gives total code transparency.
Furthermore, the solution uses two of the most popular open-source VPN protocols: WireGuard and OpenVPN.
Ad Blocker
PIA's ad blocker works amazingly well. You can find it as a part of the MACE feature, which also stops malware and trackers whenever the VPN is enabled.
We tested the feature on multiple websites and were happy with the results.
Multiplatform
The platform is available to download on Windows, macOS, Linux, Android, and iOS devices. You can also download the PIA VPN extension for Google Chrome, Firefox, and Opera.
The only downside we'd like to mention is that the iOS application lags a bit behind in terms of features compared to other apps. It lacks the MACE ad-blocking feature and uses IPSec (Internet Protocol Security) instead of OpenVPN.
Split Tunneling
With PIA's desktop app, you take control of your online behavior. This feature lets you select which apps will connect to the internet directly and which will go through the VPN first.
With split tunneling, you can easily protect your banking transactions, control your online footprint, and stay safe during streaming and torrenting.
PIA VPN Security
What about the company's privacy policy and security measures?
Let's talk about those, too.
Security Protocols
Security is one of the most important factors when choosing a VPN. With PIA, you can choose between PPTP, IPSec/L2TP, SOCKS5 (proxy), and OpenVPN.
That said, we wouldn't recommend using the PPTP protocol, given that it's outdated. We'd opt for OpenVPN instead, since it is open source and great at bypassing firewalls.
Automatic Kill Switch
PIA VPN's kill switch feature automatically shuts down websites and software when you lose your VPN connection.
For example, if you're downloading a movie using torrent and suddenly your connection gets lost, the kill switch automatically stops your session so that you're not vulnerable to cyberthreats.
Encryption
PIA VPN allows you to tweak your encryption algorithm and protocol. The default encryption setting is AES 128-bit—which is quite secure but not as much as the latest 256-bit encryption.
DNS and WebRTC Leak Blocking
While preparing for this Private Internet Access VPN review, we ran some tests to see whether there were any DNS or WebTRC leaks.
We're happy to report we didn't detect any.
Speed
The speed and performance of the VPN might vary depending on your server location, internet speed, and physical location.
That said, Private Internet Access scored wonderfully in our speed test. Downloading speeds had minimal impact when connected to one of the VPN's servers. Uploads, on the other hand, did suffer slightly, but the speeds remained perfectly usable.
As we mentioned, Private Internet Access VPN's speed varies depending on the server you choose. While running our tests, we got high-quality speed when using a US or UK server (65 Mbps), but lower speed when using servers from Hong Kong or India (7 Mbps).
Streaming
It's time to answer what you've probably been wondering since you started reading this review: Is PIA VPN good for Netflix?
Yes, PIA VPN typically works great with streaming platforms like Netflix, Disney+, Hulu, Amazon Prime, and HBO Max. PIA VPN's geolocation blocker gets you access to Netflix, even if your country has restricted it, though, admittedly, some servers are better at this than others.
While running some tests for this Private Internet Access VPN review, we were able to access the platform easily from the US and UK servers, but we had a small hiccup when accessing the streaming service from the Japan and Indonesian servers.
All in all, just make sure you choose the right server if you're planning to use PIA VPN for streaming.
Ease of Use
PIA VPN is easy to install and use. The solution works seamlessly on all apps and web browser extensions. In fact, PIA VPN Reddit users have praised its slick and intuitive interface.
You can easily sort VPN servers' locations by name or ping time. The menus are stacked in the left corner and are easy to navigate. Plus, you get to choose between a light and dark theme with just a single click.
Furthermore, PIA VPN's Android app is one of the best we have seen. It barely takes you a few seconds to select your server location and get started streaming or torrenting.
Plans and Pricing
PIA VPN's pricing plan is pretty simple—the cost only varies depending on the length of the subscription you choose.
Plans
Pay per month at the standard rate of $9.95.
Pay a yearly fee of $39.95, which works out to a monthly cost of $3.32.
Pay $79 every three years, for a low monthly cost of $2.19. This includes an antivirus.
Although there's no free PIA VPN subscription option, there is a 7-day free trial for the mobile apps. Plus, all premium plans come with a 30-day money-back guarantee.
PIA offers multiple payment options: VISA, American Express, Maestro, Discover, PayPal, and cryptocurrencies. Bitpay, Bitcoin, Etherum, and Litecoin are all supported.
PIA VPN Support
You can get in touch with PIA using the website's live chat and online form. When we contacted the team through the latter, we got a response in just two hours, which is much faster than other VPN service providers.
Furthermore, PIA's help center is a great place to start looking for answers. It comes with guides and a knowledge base where you can find various resources and answers to common queries.
If you want to solve your issue quicker, though, the live chat might be the best support option. We had a small issue with the server location, and Zoren (one of PIA's representatives) was very quick to respond. He was also very helpful and polite.
PIA VPN User Review
PIA VPN's customer reviews often praise the company's support, the platform's ease of use, and the VPN's streaming capabilities. The service boasts four stars on PCMag, 4.5 stars on Trustpilot, and an 8.8/10 rating on TOP10VPN.
As for Reddit users, they seem quite impressed with the company's no-log policy and extra security features.
However, there are a few PIA VPN complaints floating around the internet that are difficult to ignore. Some users were dissatisfied with the VPN's inconsistent speed and shaky geo-spoofing abilities.
Is PIA VPN Worth It?
We would recommend PIA VPN for users who are interested in surfing the Web and conducting banking transactions safely. PIA's amazing customer support, intuitive interface, and numerous server locations stand out among the competition, making it an excellent choice.
Furthermore, it's a great option if you're looking for a long-term subscription at an affordable cost.
PIA VPN Alternatives
Let's take a quick look at how Private Internet Access compares to other solutions in the market.
PIA VPN vs ZenMate
Both are fantastic VPNs for Mac, though there are a couple of key differences between the two. For instance, ZenMate only offers extensions and doesn't have an ad blocker. But its prices are even more affordable than PIA's—you can get a subscription for as little as $1.69/month.
PIA VPN, on the other hand, gives you more options when it comes to choosing your location. It has servers in 84 countries, whereas ZenMate is spread across 77.
PIA VPN vs Whoer
In this case, PIA comes out on top—at least at first glance. PIA's servers are spread out in more countries (84 vs 20) and the service is slightly more affordable than Whoer's. Plus, if you're planning to use the VPN for torrenting, streaming, or online gaming, PIA is definitely the better option of the two.
In terms of security, however, Whoer has a couple of aces up its sleeve. It offers a "Double VPN" option that PIA doesn't, which ensures two levels of encryption. Furthermore, the company is based in Cyprus, so it's under no obligation to provide any information to the government.
PIA VPN vs ExpressVPN
ExpressVPN is one of the fastest VPNs available in the market, though it's certainly not the cheapest option. It has excellent security features, servers in 94 countries, and a highly efficient customer support service.
The only downside is the cost—the cheapest option would be committing to a 15-month subscription for $6.67/month.
Final Verdict
So, is PIA VPN any good?
Yes. It's an affordable VPN solution that comes with high-security features, an intuitive interface, and solid customer support.
We at Hosting Tribunal hope our Private Internet Access review helped you understand the service a little better, though we know there's nothing quite like being hands-on.
So, take it out for a spin and experience all its perks first-hand—its 30-day money back guarantee means that you have nothing to lose.
FAQ
No. The service has a strict no-log policy, even if it's based in the US.
PIA VPN's price starts at $2.19/month if you have a three-year subscription. Otherwise, you have to pay either $39.95/year or $9.95/month.
Yes, PIA VPN has been in the game for more than 10 years now. Wired, Forbes, GOZMODE, Lifehacker, and 15 million more customers worldwide continue to place their trust in the solution and, based on user reviews, complaints are few and far between.
Yes, PIA VPN uses the latest security protocols, doesn't keep logs, encrypts data, and has DNS-leak protection. If you want to learn more, check out our Private Internet Access review above.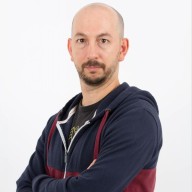 Nick Galov
Unaware that life beyond the internet exists, Nick is poking servers and control panels, playing with WordPress add-ons, and helping people get the hosting that suits them.