No one has advertised it to you on YouTube. You probably haven't heard about it on any podcasts. But Perfect Privacy VPN is definitely worth mentioning. Step this way, as we raise our monocles and take a closer look at this discerning service in our detailed Perfect Privacy VPN review.
Jurisdiction:
Switzerland
Number of devices:
Unlimited
OS:
Win / Mac / Linux / Android / iOS
Unsurpassed security:
Perfect Privacy is true to its name and offers top notch security
Visit Website
Best for:
MULTILAYERED SECURITY
Strengths
VPN cascading

Unlimited devices

Highly customizable settings

A multitude of interlinkable security protocols
No free version

Not for streaming

Expensive minimum monthly cost
What Is Perfect Privacy VPN?
Perfect Privacy is a highly customizable VPN created and supported with serious tech enthusiasts in mind.
Coming out of Switzerland, it boasts a practical interface and a host of features that are all business.
Perfect Privacy Features
Let's begin our Perfect Privacy VPN review with a rundown of the service's prominent features before moving on to specific areas of interest.
Unlimited Device Connections
While most VPNs allow one to seven devices, with a single Perfect Privacy subscription, you can protect an unlimited number of devices.
You can rest assured that your online footprint is covered no matter what.
Multi-Platform VPN
Name a platform, and Perfect Privacy probably has you covered.
It's available on Windows, of course. There's Perfect Privacy for Mac, as well as mobile support with Perfect Privacy for Android. It can be used on just about any OS you can think of.
While there isn't Perfect Privacy for iOS, it still runs on Apple mobile devices.
There isn't a Perfect Privacy browser extension either.
The service doesn't do anything halfway. When you're using it, you get complete coverage.
TrackStop
Perfect Privacy's TrackStop is a feature that allows you to customize your net-surfing experience. Its primary function is to block advertisements and malware that may infiltrate your system through them.
Added online privacy isn't its only feature. It also lets you filter the content you don't want to see, such as explicit material, fake news, and even entire social media platforms. Influencers, be gone!
Perfect Privacy in China
To avoid censorship and slip through the Great Firewall, people turn to VPNs. Normally, it's clear whether a VPN works in China or not, but for this Perfect Privacy review, we can only say, "It depends."
Users have reported mixed results when trying to use the service in China.
It seems to depend on where you are and what you're trying to access.
Be careful when selecting a VPN for China. With its constantly buffing its digital battlements, choosing the wrong VPN could land you in hot water.
Points of Access
The Perfect Privacy servers are kept tight, with only 58 servers spread across 26 countries. Perfect Privacy doesn't favor virtual servers, opting for physical machines only.
The bulk of Perfect Privacy locations are in Europe and the US, with a few in East Asia and Australia.
Before signing up, it'd be wise to check the server density in your region.
Split Tunneling
Perfect Privacy VPN offers split tunneling capabilities.
This means that you can access trusted networks through normal means while accessing other networks with the VPN.
This allows you to browse freely familiar websites and route private information through the VPN without slowing down your connection significantly.
Security
Security is far and away the service's strongest feature. In this part of our Perfect Privacy VPN review, we'll muscle into the details.
Cascaded VPN Connection
Perfect Privacy uses the Multi-Hop feature to run your connection through multiple points before taking you to your destination.
This full traffic anonymization protects you from sophisticated attacks that could still reach you on simpler VPNs.
Multi-Hop runs in conjunction with NeuroRouting, finding the quickest paths to ensure fast speeds.
Perfect Privacy Logging Policy
Based in the jurisdiction of Switzerland, a country famous for neutrality, Perfect Privacy maintains a zero-logging policy.
It stores none of your data, so neither a server seizure nor a data breach will put you at risk.
Security Protocols
Perfect Privacy is legit and very secure. It supports a range of security protocols, some of which can be used in conjunction with each other.
It has OpenVPN, Internet Protocol security (IPsec), SSH2 Tunnel, as well as HTTP and SOCKS5 proxies, and PPTP.
If you have a particular tunneling protocol configuration in mind, Perfect Privacy can help you set it up.
Automatic Killswitch
The inclusion of an automatic killswitch adds an extra layer of protection.
If you're browsing and for some reason the VPN connection drops, it'll automatically close any pages or software connected to the web.
This will ensure there aren't any gaps in your security.
Leak Protection
In terms of IP, WebRTC, and DNS, not a single Perfect Privacy anonymity test failed.
With nothing left to chance, Perfect Privacy offers watertight protection with no leaks.
Encryption
Perfect Privacy uses AES-256, military-grade encryption, for a secure encrypted connection that begins on your device. Not even your internet service providers (ISP) can see what you're doing or where you're going.
AES-256 is considered the benchmark for secure encryptions.
Bitcoin Payments
Perfect Privacy offers a range of payment options.
You can process your subscription from any payment method you prefer.
It also accepts Bitcoin, so you can begin your privacy journey with anonymity too.
Perfect Privacy Speed
As part of our Perfect Privacy review process, we tested the speed of the service. We found it generally good, as long as there are servers in your region.
With just 58 servers, traffic can affect the speeds you get. Luckily, Perfect Privacy makes current traffic volume visible so you can plan which server to use.
When we checked the traffic over the course of a few hours, most servers had 80% capacity available.
Only a few were dipping below 50% at the busiest moments during the day and below 40% in the evening.
Perfect Privacy VPN Torrenting
Perfect Privacy supports port forwarding with a number of secure configurations and extensive advice on how to go about setting them up.
This ensures Perfect Privacy P2P (point-to-point connections) is ultra-secure and fast. It also makes the VPN an excellent choice for file sharing.
Streaming
This part of our unbiased Perfect Privacy review will be a deal-breaker for some people.
We reached the question that concerns the average user: does Perfect Privacy VPN work with Netflix?
Although technically it should be a good option, Perfect Privacy not connecting to streaming services is a fairly common complaint.
Our tests produced results along the same line. It won't get you onto most services, and the performance is spotty when it does.
Perfect Privacy stated that while it supports streaming to beat Netflix's geolocation blocker, this feature isn't a priority.
With way fewer servers than competing VPN services, Perfect Privacy also has a smaller IP pool. Netflix loves to pick out VPN IPs and block them. In such a small pool, chances are you may get one of those.
Ease of Use
Some users complain in their Perfect Privacy reviews that the interface isn't as slick as that of other VPNs on the market.
Most providers have a lot of one-click options, but Perfect Privacy often requires the user to do a little more to get the settings perfect.
Still, the service offers an extensive amount of handy tools on its website, such as domain name system (DNS) leak testing and server traffic maps.
Perfect Privacy Pricing
Perfect Privacy is a premium VPN, with no free version on offer and higher prices than most other services, even on multi-year plans.
All plans come with a 7-day money-back guarantee.
Perfect Privacy does not refund Bitcoin payments.
If you need a temporary protection, then the monthly plan will cover you nicely.
If you can spare $119.99 to protect your identity online, then don't hesitate to do so.
For one upfront payment of $214.95 you can protect yourself and your family for 24 months.
All packages offer the same features. They only vary by their duration and subscription fee. The one-month plan is a little steeper than most VPNs, but the unlimited number of devices you can connect offsets the cost.
Perfect Privacy Support
For customer support, Perfect Privacy offers an extensive FAQ section, a secure ticket system, and an onsite forum. When you submit a ticket, you're emailed a password through which to access it.
Every step of the way, Perfect Privacy ensures you're protected.
The response to the inquiry we submitted for our Perfect Privacy review took a little longer than expected.
Still, it was polite, thorough, and in line with Perfect Privacy's privacy-centric ethos.
User Reviews
We read a lot of Perfect Privacy VPN reviews to gauge the general sentiment. Opinions are quite varied. Common complaints are the lack of streaming support and the high price tag.
We did notice that the VPN gets glowing reviews from tech enthusiasts.
It's clear that this product is received best by those with a keen interest in cybersecurity.
The average Perfect Privacy VPN review on Reddit seems favorable, but the service doesn't see much discussion there in recent years.
When to Use Perfect Privacy VPN?
Perfect Privacy is the ideal VPN for tech enthusiasts who are serious about the highest level of security tailored to their needs.
However, users looking to get around geo-blocking, especially when it comes down to streaming, might want to explore other options.
Let's see a few of them.
Perfect Privacy Alternatives
If our Perfect Privacy VPN review has you feeling that this service may not be for you, consider these alternatives.
While none of them outclass Perfect Privacy in terms of security, they do offer easier-to-use interfaces and solid streaming support, as well as a lower price (unless you have many devices, that is.)
Perfect Privacy vs Hotspot Shield
Hotspot Shield offers all the standard features you could want from a VPN while also being lightning fast.
It offers a free version if you want to try it out without investing too much.
Check out our Hotspot Shield VPN review for more info.
Perfect Privacy vs NordVPN
NordVPN is probably the best VPN overall, factoring in its cost, security, and functionality.
IIf you're ready for an all-around winner with solid streaming support, consider NordVPN.
t's also the best free VPN for firestick you can find.
Perfect Privacy vs ExpressVPN
If you like the sound of Perfect Privacy's torrenting capabilities but also want to stream from any platform, then ExpressVPN is for you.
It offers speeds that let you stream your favorite content in 4K/UHD.
If you're unsure what that means, you can find more details in our ExpressVPN review.
Final Verdict
If you've come this far in our Perfect Privacy VPN review, it should be clear that this service is a security juggernaut with a solid track record in the industry.
You won't find a safer VPN on the market.
That said, it is pricier than most VPNs and is heavily geared toward avid tech users with multiple devices. Its lack of steady streaming will also be a deal-breaker for most users.
We recommend Perfect Privacy VPN to users who want a privacy-centric experience that they can tailor to their specifications.
FAQ
How does Perfect Privacy work?
Perfect Privacy has a multitude of security protocols in place to cover you. Its extensive measures ensure no one, not even your ISP, can monitor or track your online activity.
Does Perfect Privacy keep logs?
No. Perfect Privacy doesn't keep any logs. All it stores is your login credentials and the start and end dates of your subscription.
Is Perfect Privacy VPN safe?
This provider is one of the safest on the market, with a range of options to suit your specific needs. (Check out this Perfect Privacy VPN review to find out what these are.) Its website also provides extensive guides on how to make the most of the service.
Is Perfect Privacy VPN free?
Perfect Privacy VPN isn't free. If you want to try it out, you can buy a 1-month plan with a 7-day money-back guarantee.
Is Perfect Privacy VPN good for Netflix?
Unfortunately not. While it's a fantastic VPN in terms of security, there are better options for streaming.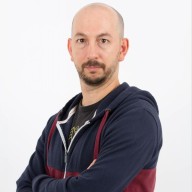 Nick Galov
Unaware that life beyond the internet exists, Nick is poking servers and control panels, playing with WordPress add-ons, and helping people get the hosting that suits them.
Leave your comment
Your email address will not be published.