Worried about your identity being exposed online? Our Hola VPN review reveals how to protect your personal data and do it for free.
OS:
Windows / Mac / Android
Points of access:
Limitless P2P access
Key features:
Cross-platform, split tunneling, autopilot, proxy, etc.
Visit Website
Best for:
USER-FRIENDLY P2P NETWORK
Strengths
Solid free plan

Fast internet speed

195 countries available

Easy to install and user-friendly
No encryption

No torrenting or access to popular sites like Netflix
The internet has become such a malicious place that there's simply no such thing as too much protection. If you're one of those people who like to keep its online footprint private, you've probably heard about VPN by now, a virtual network that enables an encrypted connection.
But if you're new at this, where should you start? Do you start by reading a few online reviews or choosing one VPN service from the top 10 VPN services list on Google?
Web Tribunal is here to help with a detailed, unbiased Hola VPN review. There are numerous Hola VPN reviews available online, but, through a data-driven approach, we want to show you what Hola VPN's all about and help you choose the best VPN for your needs.
What Is Hola VPN?
Hola VPN was developed by Hola Networks Limited, an Israel-based company in 2012. The service gained popularity almost overnight in 2013.
To start off our thorough Hola VPN review, we must clarify that Hola isn't a classical VPN but instead works as a peer-to-peer network with an underlying infrastructure of more than 1,500 servers worldwide.
The free Hola VPN plan doesn't offer the standard encryption method used by most VPN services in its point-to-point connection. It is one of the reasons why some cybersecurity professionals are skeptical about Hola VPN's service.
We decided to test the Hola VPN ourselves and evaluate its performance and effectiveness first-hand.
Hola VPN Features
Here are some of the features of Hola VPN:
Cross-Platform VPN
To download Hola VPN, all you have to do is visit its website. There are Hola VPN extensions for Chrome, Opera, Firefox, etc.
It takes only a few seconds to download the Hola VPN Chrome extension. Hola VPN developers thought of mobile users as well, that's why they launched both Hola VPN for Android and Hola VPN for iOS.
At the moment, there's no Hola VPN for Linux but it is available for routers, which is great.
Logging Policy
In nearly all Hola VPN reviews, the analysts claim the same: the Hola VPN logging policy is one of the most heavily criticized VPN policies. It states in the privacy policy on its website that it may collect certain personally identifiable information (PII) such as a users' IP address, application details installed on the device, or social network basic information.
Hola VPN uses this data to optimize its services when you set up your account or to send you marketing offers.
In some cases, it may share your personal information with third-party contractors.
That said, HolaVPN is transparent about the data it collects from users. But this raises one big question - is Hola VPN safe to use or not?
Split Tunneling
Hola VPN implements split-tunneling to a certain degree for the Premium version, but it lacks a tunneling protocol.
Autopilot
The Hola VPN extension works right after installation.
As we already mentioned in our Hola VPN review, all you have to do is choose the country of your preference and wait for the connection to be completed.
Torrenting
Hola VPN doesn't allow any torrenting, so if you want to use it to download movies or music, you better choose another free VPN like Windscribe.
Proxy
Hola VPN P2P works in a way that routes your traffic through other peers in the Hola VPN network.
That's how Hola VPN provides its users with a superior VPN service.
At the moment, Hola VPN combines traditional VPN architecture and P2P technology.
Hola VPN Security
If you decide to download Hola VPN, you have to know its security policy and rules.
Security Protocols
The Hola VPN free version doesn't offer any data encryption. Even though this is mentioned on Hola's website, it's something worth thinking about if you plan to use Hola VPN.
The paid plan offers a few ways to encrypt data, available at the push of a button. For encryption protocol, the service uses a default IKEv2/IPSec and a default AES256 for encryption. It's the industry-standard encryption used by many companies, including most SSL certificate providers.
It also applies SHA1 integrity check and for the encrypted key, it uses MODp2048.
To protect the browser, the Hola VPN offers SSL, the standard HTTPS proxy, and for access site mode, it uses proxy split tunneling.
But not all traffic is encrypted.
Killswitch
Hola VPN doesn't possess any automatic killswitch or additional security methods to secure the connection or ensure data protection for its users.
Hola VPN Speed
If, until now, you have been wondering why people use Hola VPN despite some of its shortcomings, here's the answer.
The Hola VPN speed is one of the few terrific benefits this VPN service offers its users.
During our test, we compared the speed from different locations. Accidentally or not, the users in countries with low internet freedom seem to have a really fast VPN connection.
The results for internet speed in Turkey were the fastest, while India came second.
The US and the UK were tested next, and both recorded very satisfying speeds.
Big thumbs up!
Streaming
As with any other service, there's a difference between the free Hola VPN offer and the paid version. Using the free Hola VPN for Netflix is actually not possible, and neither is Hulu, BBC Player, and the likes.
With the paid version, you'll get access to all these and more.
Hola VPN torrenting is forbidden, even if you try from different locations.
Ease of Use
Our review won't be one of those Hola VPN reviews where we only mention the negative - there's some good stuff about this VPN as well.
Hola VPN is simple to use and install. All you have to do is download the free VPN on any of the supporting platforms, install it, and start using it. Тhere are apps available for Android аand iOS users.
The app is pretty user-friendly and easy to navigate.
Plans and Pricing
When it comes to the Hola VPN price range, here are the plans and how much they cost:
Easy to install, limited use per day, around 500 fast servers available online, and you can connect it to 1 device at a time.
It starts at $1.50, and you'll have an unlimited amount of time during the day to use it. If you have any problems, email support is there for you. You don't have to worry about unprotected data being shared – the premium version offers encryption. You can have 10 devices connected at the same time.
For $8 a month, you'll receive the highest VPN support and service from Hola VPN. You can connect 20 devices simultaneously. You'll have 24/7 email support and, as it says, best-in-class encryption with an addition of a smart DNS.
Starting prices are for the three-year plans.
HolaVPN Support
Hola VPN's support center is here to help if you encounter any problems.
True, many of the issues you could potentially encounter are explained on its FAQ page. However, anyone can encounter a real-time problem and Hola VPN support agents are a bit slower when it comes to helping on the go, as it may take them a few hours to an entire day to provide an answer.
Also, more often than not, the support agents use existing FAQ pages to address the issue, and sometimes, that's just not enough.
At the moment, HolaVPN offers email and phone support. There's no live chat option.
Hola User Reviews
Hola VPN reviews on Reddit aren't very favorable. Hola VPN Reddit was a popular subreddit five years ago, with many users expressing strong negative opinions about the service.
Their main argument is not against the quality of the service itself but about the fact that its free plan offers no encryption. While some users seem perfectly satisfied with its services, they don't care about the security as much.
The Hola VPN reviews for 2022 on Reddit don't look good either - Redditors highly recommend avoiding using the Hola VPN, mainly because of the lack of encrypted data and the logging policy.
Also, most of them can't seem to forget the scandal related to Hola VPN, where the company was accused of selling the users' data.
Is Hola VPN Worth It



Quick installation, ease of use, superb user-friendliness, and satisfying speed make Hola VPN a remarkably good choice for entertainment and safety purposes.

Hola VPN Alternatives
Is Hola VPN good in comparison with other VPN services?
To gain a better perspective on the service, we compared Hola VPN with other popular private network providers.
Hola VPN vs TunnelBear VPN
Hola and TunnelBear have some things in common – both of these services don't work well with Netflix.
They are both user-friendly. The free version of TunnelBear doesn't have the annoying pop-ups Hola has.
Another major point in TunnelBear's favor is the data encryption and the fact that it doesn't log information – something that is lacking in Hola VPN's offer.
Hola VPN vs Hotspot Shield
Compared to a small service like Hola VPN, Hotspot Shield looks very promising. But this provider has its security issues, similar to the ones Hola VPN faces.
Hotspot Shield wins the race for better apps, both for Windows, Mac, Android, and iOS.
However, Hotspot Shield also keeps some of the logging information and might not be too user-friendly, as compared to Hola VPN.
Hola VPN vs Express VPN
Judging by the Hola VPN reviews, Hola loses this race – Express VPN is the ultimate winner here!
Not only is it one of the most used VPNs in the world with exceptional security and servers in 94 locations, but it also has compatible torrenting power.
With its peer-to-peer network, logging policy, and no-encryption data, Hola can't top Express's features.
But if you need a VPN that's relatively easy to use and has decent speed for a very reasonable price, give Hola VPN a try.
Hola VPN vs NordVPN
To complete our Hola VPN review, we'll compare it with NordVPN. NordVPN offers some of the best speeds in the VPN industry and has servers in nearly 60 countries globally. It uses a highly reliable double encrypting system.
Hola VPN, on the other hand, is a free VPN service and comes with a pretty decent adblocker.
So, is Hola VPN better than NordVPN? It all depends on how much of your private information you are willing to give and your budget.
Final Verdict
Should you download Hola VPN?
It depends on what you want to use the VPN services for.
It's free and easy to set up, and you can use it almost immediately after downloading. It's also fast, so you'll have no speed problems whatsoever.
But we also cannot ignore that it's still a peer-to-peer network with its own servers that log users' data.
FAQ
The free version doesn't encrypt your data, only the premium one. This is why the Hola VPN free version is not your safest option.
Does Hola VPN use a
geolocation blocker
?
Hola VPN uses your private data to offer some of its services, and the free version doesn't have a geolocation blocker. That's an option in the paid version.
All you need to do is download the service from the website, install it, and start using it.
Is Hola VPN good for Netflix?
The free version of Hola VPN doesn't allow Netflix streaming.
How much does Hola VPN cost?
It offers three pricing plans, as well as one free plan.
While testing the service for ourselves, we went through many Hola VPN reviews online to deliver you a detailed, unbiased report about the service. It has many interesting aspects and is well-worth considering even though some of the best VPN services out there outperform it.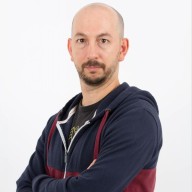 Nick Galov
Unaware that life beyond the internet exists, Nick is poking servers and control panels, playing with WordPress add-ons, and helping people get the hosting that suits them.
Leave your comment
Your email address will not be published.