Goose VPN Review—The Dutch VPN With International Access
Goose VPN provides anonymity and protection over an unlimited number of devices with a single subscription. With it, you can securely connect to public Wi-Fi networks, keeping your data safe while traveling. Perfect for Dutch speakers, zero-logging, affordable prices—what else does this VPN have? Keep reading our thorough Goose VPN review to find out.
Jurisdiction:
Netherlands
OS:
Goose VPN Linux / Windows / macOS
Mobile apps:
Android / iOS
Number of devices:
Unlimited
Number of points of access:
100+
Streaming:
Netflix & Hulu
Protocols:
IKEv2 / L2TP/IPSec / OpenVPN / PPTP
Minimum Price:
€1.80/month
Visit Website
Best for:
UNLIMITED DEVICES
Strengths
US Netflix unblocked

Unlimited device usage

Affordable long-term pricing

Responsive customer support
Short server list

Limited app features

Limited streaming options
The Netherlands-based Goose VPN enters the saturated VPN market with a range of inviting offers. It was founded in 2016 when Goose B.V. 's team saw a gap in the market and decided to make a VPN for Dutch speakers.
The VPN's feathery name was taken from the traditional watchdog used on Dutch farms—the fierce and protective goose.
Defensive metaphors aside, what does the provider have to offer?
In our in-depth Goose VPN review below, we evaluate its features, privacy and security policies, pricing, and much more. Read on to find out whether it's the right solution for you.
What Is Goose VPN?
Goose VPN is a Dutch VPN service with a zero-logs policy. Not only will your online activity remain anonymous, but Goose VPN is good for Netflix too. You can use it to bypass Netflix US' geolocation blocker, connect it to unlimited devices, and more.
Its main claim to fame is its top-notch security. How does it keep your data private? See in the next section.
VPN Unlimited Features
How does Goose VPN work? It protects your privacy by providing the following options:
Goose VPN Servers
Goose VPN is a Dutch VPN service with a comparatively short server list. It covers 28 countries with over 100 servers.
Most are based in North America and Europe, with a sprinkling in Australia and Asia. Despite this short reach, however, Goose VPN allows users to request new servers via its website.
Unfortunately, Goose VPN doesn't have any specialty servers.
Logging Policy
One of the first things we checked during our Goose VPN review process was the provider's logging policy.
Goose VPN doesn't log its users' online activities, such as email exchanges, browsing history, and even session data. According to the Goose VPN logging statement, the company doesn't store IP addresses either.
That said, it does log your bandwidth usage. However, this is a common practice put in place to ensure that people don't use too much of the VPN's overall server capacity.
Devices, Platforms, and Proxies
The provider supports a wide range of platforms. You can install Goose VPN on Android, iOS, macOS, Windows, Android TV, Linux, and Google Chrome.
Let's start with our experience with the desktop app. Goose VPN works well for Windows. The app is simple and allows you to log in via your Google or Facebook account. However, we wouldn't recommend that for safety reasons—not even with the Goose VPN extension installed.
That said, in terms of design, the desktop app is full of useless frills. There is a pretty but non-interactive map showing the server you're connected to.
Then, there is the Goose VPN's Chrome extension, which makes browsing easy. Unfortunately, the provider doesn't support extensions for other browsers.
Lastly, the Goose VPN mobile apps are similar to the desktop version in terms of design. However, they lack a few of its features.
The Goose VPN iOS and Android apps don't provide a killswitch, DNS server, and auto-connect function.
Security
Now, let's discuss one of the most important aspects of any VPN: cybersecurity. We're happy to report that Goose VPN offers an impenetrable, industry-standard AES 256-bit encrypted connection.
Some users might be disappointed by the lack of a Goose VPN proxy service. However, these are pretty much the only downsides in terms of security features.
Jurisdiction
When searching for a VPN, its jurisdiction is a big factor for consideration. Where is Goose VPN based?
The provider operates from the Netherlands, which is an incredibly progressive country when it comes to privacy laws and citizens' liberties.
It is part of the Fourteen Eyes alliance, though.
This means the company is obliged to submit your personal information to the authorities if requested. Luckily, Goose VPN doesn't keep logs, so there won't be much it can hand over.
Security Protocols
Let's review the Goose VPN security protocols in place. The provider uses OpenVPN, IKEv2, L2TP/IPSec, and PPTP. These are all solid and dependable options. That said, connecting to Goose VPN through your chosen protocol can take a little while.
IKEv2 only took a couple of seconds to connect. However, we waited around 10 seconds for OpenVPN to register.
Once you enable the VPN, it routes all your traffic through its encrypted tunnels. While this ensures you're always protected, it doesn't allow for much flexibility. A Goose VPN update to add a split tunneling feature would be a huge improvement.
Goose VPN Killswitch
The function of the killswitch is to disconnect you from your Wi-Fi if your Goose VPN connection fails for some reason.
We tested Goose VPN's automatic killswitch and were pleased with how well it works. The only minor inconvenience was that we had to reestablish the Goose VPN connection manually.
We read a number of other 2022 Goose VPN reviews and found that users had the same experience.
Goose VPN Speed
Speed is almost as important as security for many VPN users. Therefore, we made sure to test Goose VPN's capabilities thoroughly. We started our speed tests with a US server.
Unfortunately, this is where we encountered one of our main problems with Goose VPN.
We conducted several tests at different times and found that our speeds varied based on that. In peak hours, we hit about 55Mbps download speed; off-peak—about 165Mbps.
These fluctuations might make Goose VPN torrenting a bit sluggish at times. If you require more stable speeds than this, this might not be the best service for you.
Streaming
Does Goose VPN work with Netflix? This company is a decent choice if your sole streaming requirement is to unblock Netflix US.
However, it isn't very successful at bypassing the geolocation blockers of other streaming services. We couldn't get into Disney+, Amazon Prime Video, or BBC iPlayer.
Ease of Use
You can easily download Goose VPN for different operating systems. Simply create an account and select the app you need. You can also install Goose VPN on your router to protect all your devices simultaneously.
To review how Goose VPN works with Android devices, we downloaded the app from the Google Play Store and installed it on our Android TV. The setup was incredibly quick, and the service ran seamlessly.
Goose VPN Plans & Prices
In this section, we discuss the Goose VPN price structure.
Let's start with the "free" trial. To activate it, you need to choose the one-year subscription and pay $0.01. To avoid paying the full one-year Goose VPN cost, make sure to cancel your subscription within seven days.
While the trial's price isn't an issue, it'd be better if we could test the service without providing any payment details.
Still, this is a fair way to test out the features. Just remember to cancel the service on time.
So, how much does Goose VPN cost if you decide to continue your subscription after the trial period?
Pricing Plans
It costs €9.99 per month and includes a 30-day money-back guarantee.
For €4.99 per month or €59.88 billed annually, this subscription comes with the aforementioned seven-day trial period. It does not, however, include a 30-day money-back guarantee.
It costs €1.80 per month or €108.00 every five years. This package comes with a 30-day money-back guarantee.
Goose VPN Support
Goose VPN offers 24/7 email and live chat support, but we found that the live chat service is not regularly available on the website. Still, you can expect speedy and detailed responses via email to all your queries.
Plus, there's a comprehensive FAQ section on Goose VPN's Support page. There, you can learn how to use Goose VPN and get help with account settings and privacy and technical issues.
Goose VPN User Reviews
As part of our research process, we read numerous Goose VPN reviews to see how other users feel about the service. Let's see how they evaluate its quality and reliability.
Goose VPN's rating on Trustpilot is 4.2 stars based on 4,172 opinions. We were impressed to see the company's support agents responding to both positive and negative comments on the platform.
Next, we checked Reddit for Goose VPN reviews. However, comments were scarce. One user wondered if Goose VPN was a good choice for torrenting. Other Redditors responded by recommending TorGuard as the more affordable option for secure torrenting.
Another customer details in a Goose VPN review on Reddit the dangers of using a VPN based in a country that's part of the Fourteen Eyes alliance. Others responded in the company's defense.
They highlighted that TorGuard and Private Internet Access (PIA) are in the exact same situation yet are still considered reliable.
We Recommend Goose VPN For…
Goose VPN is the best VPN service for those who need to mask their online footprint on multiple devices. Being able to enjoy complete anonymity and security on all your gadgets is a big plus. What's more, you can use it for torrenting and streaming on Netflix.
Overall, our complaints about Goose VPN are few. The short server list and subpar streaming capability aside, it's a great and affordable solution.
VPN Unlimited Alternatives
Goose VPN is a dependable service, but it is just one of many solid solutions in the security and anonymity department.
Let's see how it stacks up against some of the best VPN providers out there.
Goose VPN vs Whoer
Goose VPN beats Whoer VPN in almost every regard. The former has unlimited device usage, whereas Whoer VPN can only be installed on three devices.
Plus, Goose VPN has faster speeds and a larger server range than Whoer VPN. Whoer's biggest advantage is the free version.
Goose VPN vs PIA
Goose VPN loses out to PIA in terms of the number of servers. Whereas Goose VPN covers 100+ locations in 30 countries, PIA offers over 3,000 servers in 28 countries.
What's more, unlike Goose VPN, PIA has DNS Leak Protection.
Goose VPN vs Ivacy VPN
Once again, Goose VPN loses in the server range department. Ivacy VPN boasts over 2,000 servers. However, the Dutch company beats Ivacy VPN when it comes to user ratings.
Verdict
For our Goose VPN review, we tested the VPN's functionality through and through.
Goose VPN stands out with unlimited simultaneous device usage and beefy security and anonymity. Its main downsides are its small server reach, limited streaming capacity, and inconsistent speeds.
If you have more demanding requirements, we would recommend choosing a more powerful option.
Goose VPN is very good, but it's lacking a little to rank among the top-rated VPN providers.
FAQ
It depends on your needs. Users who want to ensure anonymous and secure browsing across all their devices will benefit greatly from Goose VPN. Those looking for international streaming access, however, should consider another VPN.
We did a thorough review of Goose VPN and we can vouch for its legitimacy. It uses AES-256 encryption and has a comprehensive no-logs policy.
Does Goose VPN work with Netflix?
While Goose VPN can unblock Netflix's US content, that is the limit of its international streaming capabilities. You will still be locked out of BBC iPlayer, Amazon Prime Video, and Disney+.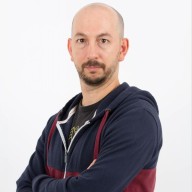 Nick Galov
Unaware that life beyond the internet exists, Nick is poking servers and control panels, playing with WordPress add-ons, and helping people get the hosting that suits them.