CactusVPN Review—Affordable Protection And Anonymity
Thanks to its Moldovan jurisdiction, CactusVPN provides full security and anonymity. No data logging, advanced DNS protection, fast streaming, secure browsing—the service sounds like the VPN enthusiast's paradise. Read our detailed CactusVPN review to find out if it's the right solution for you.
Mobile apps:
Android / iOS
Streaming:
Netflix, Amazon, Disney+, BBC iPlayer, Hulu
Protocols:
WireGuard, OpenVPN (TCP & UDP), SoftEther, SSTP, PPTP, L2TP/IPsec, and IKEV2
Minimum Price:
$ 2.77/month
Visit Website
Best for:
PRIVACY AND INTERNATIONAL STREAMING
Strengths
Unlimited device usage

Competitively priced plans

Large security protocol range

Consistently fast server speeds
Throttled UK speeds

Underperforming apps

Small server count and reach
CactusVPN might not be the most popular VPN, but it has certainly garnered a respectable subscriber base.
With just 39 servers across 22 countries, CactusVPN doesn't have the most extensive reach. However, it has an impressive range of features to hook users.
A free proxy, smart DNS feature, unlimited device usage—these are just some of the tricks up its sleeve. Keep reading our detailed CactusVPN review to find out where it excels and falls short.
What Is CactusVPN?
This is a Moldova-based VPN provider, which offers a high level of security and anonymity. CactusVPN might have a limited server range, but it more than makes up for it with functionality.
Its Smart DNS function can bypass the geo-blockers on over 340 websites. Plus, you can enjoy a CactusVPN P2P connection on 10 of its servers. What's more, it supports all major systems, including iOS, Mac, Android, and Windows.
CactusVPN Features
In this section, we review CactusVPN's main features and performance across platforms.
Logging Policy
The CactusVPN logging policy is brief and concise. It clearly states that the company doesn't monitor or record your data and activity in any way.
However, the provider states it keeps its right to hand over your data for legal processes if required. Still, this is very unlikely to happen. CactusVPN is based in Moldova, which means its jurisdiction falls outside the Fourteen Eyes alliance.
Split Tunneling
CactusVPN comes with a split tunneling protocol. This feature allows you to reroute only part of your traffic via an encrypted VPN tunnel.
That way, you can secure the data that needs to remain anonymous while freeing up bandwidth for ordinary browsing.
Devices, Platforms, and Proxies
As we mentioned, CactusVPN is available for a variety of OS. The only one missing is a CactusVPN Linux version. Below, we summarize our experience with different platforms.
After a speedy download of CactusVPN for Windows, we installed the app and tested it thoroughly. While there are some finicky elements to the setup of this version, you can simply select the default installation options.
Naturally this streamlines up the process significantly.
The app's performance was excellent. It automatically sorts servers by speed, showing the fastest ones available. You can also enable Smart DNS to boost your website range access.
Next came our review of the CactusVPN Android and iOS apps. The Android version has a similar design and usage to the Windows one. That said, it does lack a few important features.
Both the CactusVPN iOS and Android apps are easily installed and work well on any modern smartphone. We did find that they were comparatively underpowered, however.
For instance, the CactusVPN Android app gives you access only to the WireGuard and OpenVPN protocols. With the iOS version, you can use IKEv2 and OpenVPN.
What's more, you can install a CactusVPN extension on your Chrome browser. Once you add it, you can enable the CactusVPN proxy service. You simply have to sign in and select a location.
A support agent informed us that all servers double as proxies.
The CactusVPN Chrome extension permits safe and anonymous browsing across a wide range of international websites.
Best of all, it barely throttles your speeds.
CactusVPN Torrenting
CactusVPN offers torrenting on 10 of its servers in South-East Asia and Europe. These P2P-friendly CactusVPN specialty servers are easily recognized—they are highlighted across all apps.
We tested the service and enjoyed a stable and speedy torrenting experience with the European servers.
What is more, CactusVPN provides torrenting setup guides. Make sure to follow them carefully to avoid DNS leaks.
Security
In this part of our CactusVPN review, we discuss the most important aspect of the VPN—its security features.
To begin with, CactusVPN uses the military-grade AES-256 encrypted connection and has a zero-logs policy. This is a good start, but how about its cybersecurity protocols and killswitch?
Let's see.
Security Protocols
With a total of seven protocols, CactusVPN is the best VPN service when it comes to security customizability. Said protocols include L2TP/IPsec, SoftEther, OpenVPN (TCP & UDP), PPTP, IKEv2, and WireGuard.
When you download CactusVPN on your device, we recommend you to start with OpenVPN. Given how much upkeep it receives from third parties, it's a safe first choice. There are simply no chinks in its cybersecurity armor.
If you find that your speeds need a boost, however, you can switch to IKEv2.
CactusVPN Killswitch
A killswitch is an often forgotten but essential part of VPN services. It kicks in when a VPN gets disconnected from your device, immediately disabling your internet connection. This ensures that your real IP address is always protected.
As part of our CactusVPN review process, we tested the feature. We would have preferred it if CactusVPN had an automatic killswitch.
However, activating it manually from the settings is an easy task. After that, it works smoothly. We always appreciate a watertight killswitch.
CactusVPN Speed
Next, we conducted a few speed tests and read numerous CactusVPN reviews by users to check for issues with the connection.
Unfortunately, CactusVPN is not the fastest VPN available. When we connected to one of its US servers with a 150Mbps line, our speeds plummeted to a measly 35-45 Mbps.
In fact, this was one of the biggest problems we found with CactusVPN.
Things picked up a bit when we connected to the UK, London server, and we hit a range of about 40-140 Mbps. The speeds varied wildly due to the AES-256 bit encryption and OpenVPN protocol that we used during the test.
While you can use the AES-128 bit for more stable speeds, doing so will weaken your security. Regardless, with these speeds, you can torrent, browse, and play games online easily. However, these results are highly inconsistent.
Streaming
Is CactusVPN good for Netflix?
Yes, CactusVPN can unblock most mainstream streaming platforms that are otherwise region-locked. There is just one caveat—you need to switch on the Smart DNS feature to use this function.
How does CactusVPN Smart DNS work? It connects you to one of the four supporting servers located in Asia, Australia, Europe, and the US.
The only problem is that security becomes marginally weaker than it is with the other CactusVPN servers.
If you don't mind connecting to CactusVPN's servers using your personal IP address, you will have access to a large range of streaming services. You can use CactusVPN for Netflix, Disney+, Hulu, HBO NOW, and BBC iPlayer.
Ease of Use
In this section of the CactusVPN review, we evaluate the overall user experience.
For starters, all CactusVPN apps are accessible and easy to use. Granted, the mobile versions lack a few features, but they will still ensure your security and anonymity.
Learning how to use CactusVPN's full potential is simple. The provider uses IKEv2 as a default protocol, which is speedy and stable.
That said, to get the best out of CactusVPN, we recommend that you switch to WireGuard. This protocol allows for unthrottled usability without sacrificing security.
There are two types of CactusVPN specialty servers—P2P and DNS. With the former, you can torrent quickly and safely. The latter allows you to bypass the geolocation blocker of a wide range of websites and streaming platforms.
CactusVPN Plans & Prices
How much does CactusVPN cost? We are glad you asked—the VPN is running some very inviting deals right now.
Unfortunately, it doesn't offer a free trial or version. It does, however, provide a 30-day money-back guarantee on all plans.
Let's see how much will CactusVPN cost with each package:
Pricing Plans
Note that at the time of writing this CactusVPN review, there is a 72% Black Friday discount, so the costs are even lower than that.
CactusVPN Support
The main support channel (that we had the most luck with) is its 24/7 ticket-based email system. Through it, you can submit your CactusVPN complaints at any time and receive a prompt response.
The support team answered all our emails in less than 30 minutes. The agents provided detailed, polite, and useful responses.
Sadly, the live chat system is not 24/7. Still, the reps are available for 16 out of 24 hours each weekday, save for weekends.
CactusVPN User Reviews
We made sure to do our homework before writing our CactusVPN review 2021. Apart from testing the service, we checked what other users thought about it.
The CactusVPN rating on Trustpilot is an impressive 4.6 stars. Granted, it is based on just 22 reviews, but 77% of users rated the provider as "Excellent."
We also checked out Reddit for CactusVPN mentions. Overall, the company enjoys positive feedback. Many Redditors appreciate CactusVPN's Moldovan jurisdiction for anonymity and security reasons.
We even found a dedicated CactusVPN review on Reddit praising the service. This user appreciates the zero-logs policy, point-to-point connection servers, and competitive pricing. They acknowledge that speeds can vary but are still satisfied.
Most CactusVPN reviews are in that tone. Some customers complain about the quality of tech support, the varying speeds, or the lack of some features. That said, most of the negative comments are from several years ago and are no longer valid.
We Recommend CactusVPN For…
If you can live with varying speeds and a small server range, CactusVPN will provide everything else you might need from a VPN. Plus, you can enjoy foolproof security and anonymity and browse and stream freely without breaking the bank.
CactusVPN Alternatives
How does CactusVPN compare to other well-established VPNs on the market? Let's find out!
CactusVPN vs Whoer
CactusVPN beats Whoer in terms of user ratings. Otherwise, the two services are quite similar. They have a rather limited server reach but compensate with beefy security features.
CactusVPN vs PIA
If you need a wide server range, then Private Internet Access (PIA) is a better choice. PIA provides a whopping 3,079 servers, while CactusVPN has only 39.
CactusVPN vs IvacyVPN
CactusVPN loses out to IvacyVPN in almost every department, including the number of features. Even its security and privacy capabilities are superior to those of CactusVPN.
Verdict
CactusVPN is an affordable VPN service that works incredibly well for its price. It might not have an impressive server range, but the servers that it does possess are stable.
With unlimited simultaneous device usage and a wide range of security protocols, CactusVPN is a great solution.
That said, if you're looking for the absolute best VPN for Mac or Windows, check out our lists.
FAQ
With military-standard AES-256 encryption and a strong selection of protocols (including OpenVPN and WireGuard), CactusVPN is a highly secure VPN. It won't leave a trace of your online footprint.
CactusVPN is one of the cheaper VPNs currently available on the market. If you appreciate simplicity, global streaming, and P2P access, then CactusVPN is a good choice.
Does CactusVPN work with Netflix?
CactusVPN works incredibly well with Netflix US. With its Smart DNS feature enabled, you can access nearly all international streaming services.
You can find the full list of streaming platforms above in our in-depth CactusVPN review.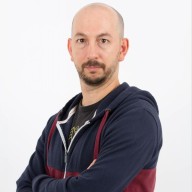 Nick Galov
Unaware that life beyond the internet exists, Nick is poking servers and control panels, playing with WordPress add-ons, and helping people get the hosting that suits them.