Atlas VPN's mission is clear—to support its users' privacy and their right to control their online experience. With staunch AES-256 encryption and a dependable killswitch, the provider is on the right path to safe anonymity. Read our full Atlas VPN review below to see what else it does to achieve a foolproof line of defense.
Jurisdiction:
United States
Mobile apps:
Android / iOS
Key features:
Simple installation, torrenting capabilities, streaming geo-block bypass, free version
Visit Website
Best for:
ONLINE PRIVACY & SECURITY
Strengths
P2P compatible

Simple installation

Reasonable Atlas VPN speed

Straightforward accessible apps
No Atlas VPN Linux version

No Atlas VPN specialty servers
Launched in January 2020, Atlas VPN has not been on the market very long. This is why we felt that an Atlas VPN review was warranted.
With excellent streaming optimization, strong security features, and quick servers in several locations, the VPN seems promising. To top it all off, it offers a robust free plan.
But is that enough to compensate for its limited experience? Keep reading this 2022 Atlas VPN review to find out.
What Is Atlas VPN?
How does Atlas VPN work? Like other providers, it hides your IP address and reroutes your online activity through an encrypted tunnel.
Although it's quite new on the market, Atlas VPN already competes with the leading VPN solutions.
It specializes in protecting your online footprint, but it has other functions too. For instance, you can use it for torrenting, to get past a geolocation blocker, and more.
Atlas VPN Features
If we had to name one quality that helps Atlas VPN stand out from the competition, it'd be its speed. But the provider offers much more than that.
We read numerous Atlas VPN reviews by users and tested the service thoroughly to see which features come out on top. Here's what we found:
SafeBrowse
Let's take the SafeBrowse function for starters. You can find this tool in the app's security menu.
It's an optional service that defends users against malicious websites.
While there's no Atlas VPN extension for Chrome, this functionality makes your daily browsing experience foolproof.
SafeSwap
SafeSwap is a unique feature of the service, which adds an extra layer of protection. It allows you to rotate your IP address without changing the Atlas VPN server you're using.
All you have to do is log in and connect to one of the SafeSwap servers. The provider will switch your IP address periodically.
Note that this function is only available for premium users.
Data Hack Detection
The data breach monitor is another useful feature you can enjoy if you download the premium Atlas VPN version.
How does it work?
Atlas VPN reviews leaked databases and scans the Web for hacks related to your account. In case it detects a breach, it will provide a detailed report of the attack and leaked information.
Breached data may include email addresses, passwords, and even your social security number.
Logging Policy
Atlas VPN has a strict no-logging policy. It doesn't log its users' internet usage, nor does it keep personally identifiable information.
You can rest assured your online activity will remain private while you're using the Atlas VPN extension. The only information it collects has to do with analytics—data that helps Atlas VPN's developers improve the user experience.
Split Tunneling
Sadly, the provider doesn't include split tunneling in its current build. We can only hope for an Atlas VPN update soon—after all, the service is new and developing.
That said, the VPN still provides an unending defense for its users' traffic.
Proxy
Several users complain in their Atlas VPN reviews that streaming services like Netflix often detect the proxy feature.
Unfortunately, we found those claims to be true when we used Atlas VPN to access foreign Netflix libraries. The streaming service detected our activity and blocked it with a proxy-related error message.
Security
Atlas VPN's middle-of-the-road safety tools leave a bit to be desired. This might be disappointing to those seeking the best cybersecurity features.
Still, the provider has all the essentials—namely, a functioning killswitch and the unbreakable AES-256 encryption.
The only disappointing aspect is where Atlas VPN is based. It is located in the US, so it has to comply with its jurisdiction. The good news is that, because of its no-logs policy, it has very little data to provide to the authorities.
Encryption and Tunneling Protocol
Once you connect to Atlas VPN's specialty servers, you will enjoy complete online privacy with an encrypted connection. More specifically, Atlas VPN uses the AES-256 cipher, which is the golden standard for data protection. Many international banks and government bodies rely on it too.
In terms of tunneling protocols, Atlas VPN uses IKEv2/IPSec and WireGuard.
While IKEv2/IPSec allows for speedy and invulnerable VPN connections, it is one of the more outdated protocols. For that reason, we recommend that you choose WireGuard.
WireGuard is a relatively simple but speedy protocol that uses cutting-edge cryptography. Plus, it's far leaner and handier than IKEv2/IPSec.
Automatic Killswitch
The Atlas VPN killswitch is an additional layer of defense, aiming to prevent data leaks. In the case of a VPN server interruption, this tool (if activated) will automatically disconnect you from the internet. That way, your online activity will remain private until the connection is restored.
As part of our Atlas VPN review process, we also tested the killswitch. We were quite satisfied with the results—we blocked the server access and the connection immediately dropped!
Tracker Blocker
While all VPNs encrypt your internet traffic, not every provider safeguards you from more advanced online threats.
During our Atlas VPN cybersec review process, we discovered that Atlas VPN goes a step further. It provides a handy tracker blocker that bans third-party sites from monitoring your activity online.
Fair enough, but what does that mean for the average consumer?
For starters, you can say goodbye to annoying pop-ups.
But, more importantly, the blocker stops alarming invaders like malware and phishing links. This takes Atlas VPN a step closer to being the best VPN service.
Atlas VPN Speed
As part of our Atlas VPN review process, we made sure to conduct a thorough speed test. This VPN service currently offers three servers located in the US. We ran speed tests on every one of them and never suffered a drop below 30Mbps.
This speed would allow you to enjoy stable and rapid gaming, downloads, and 4K streaming. Torrenting with Atlas VPN also worked perfectly.
Sadly, the free version of this product doesn't unlock geo-blocked content, so you can only stream content limited to your region.
This is one of the most common Atlas VPN complaints we encountered.
Atlas VPN Streaming
Many people will purchase a VPN only to watch series and films that aren't available in their country. If you're one of those people, you probably want to know if Atlas VPN is good for Netflix.
We have some good news.
You can use Netflix with Atlas VPN...well, for the most part. While we managed to access American and British content with ease, there would be the occasional proxy detection error message.
For our next test, we tried bypassing YouTube's geo-blocks. We watched a US-only NFL video with Atlas VPN, and it worked like a charm. Finally, we tested the British streaming service BBC iPlayer—the results were also satisfactory.
So, does Atlas VPN work for streaming services? Absolutely—we were able to bypass nearly all global geo-blocks we attempted.
Ease of Use
Atlas VPN has a Windows and a macOS version. We tested both. Here's what we found.
macOS
The Atlas VPN' iOS and macOS versions are far smoother than the Windows and Android apps. Although the text and image scaling is a bit rough around the edges, the software is extremely easy to navigate. Plus, it has a pleasing, modern design.
Windows
Atlas VPN Android mobile version and Windows desktop app are also very straightforward and accessible. The panels' corners are rounded, which adds a pleasing touch.
That is not to say that we didn't face any problems during our Atlas VPN Android review process. The mobile app freezes every now and then, showing a display connection error.
Atlas VPN Plans & Prices
For starters, you can download the free VPN app and test it commitment-free. It doesn't force the paid plans and doesn't require any personal details.
Free Version
The free version includes plenty of useful services, including the SafeBrowse function. That said, it allows only up to 10GB of data usage. This means that Atlas VPN torrenting and streaming will be very limited. Plus, you can use it for streaming, but only in your region—you can't pass geolocation blockers in other countries. What's more, this plan doesn't offer unlimited customer support and simultaneous connections.
Paid Plans
Atlas VPN has three different payment plans. You get access to the full feature package with all of them, the only difference is the subscription period. So, how much is Atlas VPN?
This option is best for those that only need a VPN service for a short period of time.
All the features at a reduced monthly cost.
Pay for three years and get an amazing deal of just $1.99 per month for all the features.
The

one-month plan

costs

$9.99

.

The

cost

of the

one-year Atlas VPN package

is

$29.88

once-off or

$2.49 per month

.

The

three-year subscription

is the most economical, at

$50.04 once-off

or

$1.39 per month

. That's less than double the price of the one-year plan!
Atlas VPN Support
The Atlas VPN customer service is a bit underwhelming. For starters, there is no phone line. If you have any problems with Atlas VPN, your only option is to email the team.
We sent an email to test the agent's responsiveness and received a reply in around eight hours. The rep was very polite and thorough.
What's more, Atlas VPN provides a detailed help section. You can find informative replies to the most common troubleshooting and billing questions.
Atlas VPN User Reviews
We read a number of user reviews to check what the public opinion about the service is. While the majority of feedback is positive, the Atlas VPN Reddit discussions have quite a few concerns coming through. For instance, one user criticized the free option in an Atlas VPN review on Reddit, claiming it offers inadequate protection.
User feedback on other review sites is, well, above average. People are satisfied with the free version and praise the incredible speeds of the VPN. There are a few positive comments about the support agents too.
That said, quite a few users criticize the service, which also explains the underwhelming Atlas VPN rating on Trustpilot—3.2 stars. The most common complaints are, surprisingly, about the quality of support. Windows users also note that the app isn't optimized for that operating system. However, it works perfectly for iOS and Mac.
We Recommend Atlas VPN For
Atlas VPN is perfect for people looking for a comprehensive free VPN. Plus, its paid versions are very affordable while still offering a decent number of features.
That said, Windows users might want to look elsewhere for the best VPN solution for their needs.
Perfect Privacy Alternatives
In this section of our Atlas VPN review, we discuss how Atlas VPN stacks up against its most notable competitors.
Atlas VPN vs NordVPN
NordVPN has been considered the best VPN on the market for quite some time. Its price, services, and overall functionality continue to be unbeatable.
Atlas VPN's biggest advantage over the industry giant is the free plan.
Atlas VPN vs ZenMate VPN
ZenMate is a robust VPN service with an optimized OpenVPN TCP version, a reliable killswitch, and even DNS leak protection.
It's in the same range as Atlas VPN, but it has slower speeds and no free plan.
Atlas VPN vs TorGuard
Those that need top-notch privacy should consider TorGuard. It has a beefy security system and offers plenty of customizability.
However, unlike Atlas VPN, it limits the number of devices you can connect and doesn't have a free plan.
Final Verdict
Being a relatively new player, Atlas VPN is not on the same level as, say, ExpressVPN or NordVPN. It simply doesn't offer the same exclusive services that these market leaders do.
That said, it is a compact and affordable VPN that everyone can enjoy. Even the least tech-savvy users can learn how to use Atlas VPN with ease.
Plus, its encryption is robust, and it boasts reliable speeds.
FAQ
Atlas VPN users can enjoy adequate privacy and protection with its powerful AES-256 encrypted connection. The featured killswitch works like a charm too.
With a decent free version, adequate cybersecurity, and an automatic killswitch, Atlas VPN is a good choice for those looking for great value for money.
Does Atlas VPN work with Netflix?
This VPN provider enables full international Atlas VPN Netflix streaming. Plus, it could easily be the best free VPN for Firestick.
Atlas VPN is safe and reliable. It relies on the golden standard AES-256 encryption, also used by governments, militaries, and multinationals.
It is a great choice if you're looking for a free or cheap VPN provider. It's a reliable solution, constantly improving its functionality. Check out the full details in our thorough Atlas VPN review above.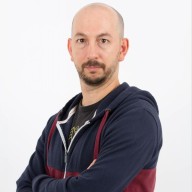 Nick Galov
Unaware that life beyond the internet exists, Nick is poking servers and control panels, playing with WordPress add-ons, and helping people get the hosting that suits them.
Leave your comment
Your email address will not be published.