Time etc Review—How Much Time Will It Save You in 2022?
Time etc has highly qualified executive assistants who can handle simple tasks and complex projects with ease. Read our detailed Time etc review below to see how this top-notch service can benefit you.
Document preparation:
Yes
Key features:
Free trial, strict hiring process, highly experienced staff, multiple assistants
Visit Website
Best for:
UK AND US ASSISTANTS
Strengths
Free trial

Strict hiring process

Highly experienced staff

Multiple assistants at single price
High prices

Assistants shared by customers
"Work smarter, not harder."—says the Time etc CEO and founder Barnaby Lashbrooke in his book "The Hard Work Myth."
Considering the current trends of the capitalistic market, the progressive shift toward a digital economy, and the growing emphasis on remote work, his words are more valid than ever.
Barnaby's outsourcing service Time etc lives and breathes by this statement.
In this Time etc review, we show you how the company saved its clients more than 1,000,000 hours of time-consuming tasks.
Keep reading to see if it can help you too.
What Is Time etc?
Time etc was created and launched in collaboration with one of the most renowned executive assistants, Penni Pike. She worked for Sir Richard Branson and became a true celebrity in the industry.
Needless to say, Penni is not just a regular VA at Time etc—she occupies the position of special advisor.
The company implements a spotless and rigorous employee selection process. This ensures an organized and efficient way of working with clients—and it doesn't go unnoticed.
Many users reviews are deservedly praiseful of the service, as we'll see later
Location
Time etc operates in the US and the UK, with head offices in New York and Birmingham.
Regardless of the location, you'll benefit from the same level of virtual administrative services.
Languages
Given the fact that the Time etc services are based entirely in English-speaking countries, the company provides assistance in English.
It employs the best virtual assistants from the US and the UK—college-educated, with impeccable language skills and an average of 12 years of experience as online assistants.
Time etc Best Features
When you start a collaboration with a Time etc dedicated virtual assistant, there are several benefits you can enjoy. The most noteworthy ones are as follows:
Time etc offers a free trial with a $25 credit

—This means a virtual assistant will complete $25 worth of tasks for you for free.
Time etc has vast experience and an excellent reputation

—The company was founded in 2007 and has worked with

more than 22,000 clients

worldwide since then.
The Time etc hiring process is extensive and rigorous

—With Penni Pike's insight and expertise, the Time etc seniors put together a ten-step selection process. Only the best

2% of initial candidates pass

that.
You can add more online assistants with different skills anytime at no extra price

—This

cost-effective

feature lets you coordinate more complex projects which demand teamwork and multiple skill sets.
You can share your assistant with other users from your organization

—That being said, your dedicated VA might also work with people from other companies.
The Time etc services don't require long-term commitments or hard-to-terminate contracts

—Working with the Time etc VAs comes with more freedom than hiring an in-house assistant. You can switch or cancel your subscription anytime you want.
The company prides itself on its quick turnarounds

—When you

outsource tasks

and projects, you expect timely and effective results. Time etc's

executive assistant services

ensure exactly that.
Time etc offers a time-tracking feature

—This way, you will always know how much time your

dedicated virtual assistant

has spent on each task.
What We Disliked
During our Time etc review process, we came across a few shortcomings of the company. Here's what we noticed:
The service is rather expensive

—Time etc aims to provide the best quality of services, so it isn't surprising that it's on the pricier side. However, it surpasses the industry's average by a lot.
VAs occasionally work for multiple customers simultaneously

—This could result in delayed tasks or insufficient attention to your business needs. Luckily, that's rarely the case. Very few users complain about this in their

Time etc reviews

.
Plans & Pricing
Let's discuss the Time etc price and plans in more detail.
For $26-$29/hour, you can outsource CRM services, customer support, to-do list management, social media research, invoice planning and issuing, content writing, blog posting, travel coordination, and more.
Here are the Time etc cost broken down by plan:
Before you choose a plan, you can test your future VA with the aforementioned free trial. Note that you can delegate administrative services amounting to $25.
Time etc Support
On Timeetc.com, you can find the main contact info and mailing address. You can also submit a request through the contact form on the website.
Part of our research included reading Time etc reviews to learn how users feel about the support team. We found nothing but appreciative comments about the responsive and knowledgeable agents.
To confirm these claims, we contacted customer support via email. We asked if Time etc has a full-time employee equivalent among its paid subscriptions.
The answer was extremely prompt, polite, and informative.
The agents explained that the Time etc services don't include a 160 hours/month plan. However, they assured us that the 60-hours package is more than enough to enjoy the top-notch virtual assistant services.
Time etc User Reviews
To gauge Timer etc's online reputation, we looked for praises and complaints about the service with the same diligence.
Our first station was the Better Business Bureau. Time etc isn't BBB accredited, but we found one comment on the platform—unfortunately, negative. The dissatisfied user complained that they didn't get a refund for some leftover hours.
There is, however, a multitude of positive opinions on other sites.
Some customers render the service among the best virtual assistant websites: "Great service and a lot of value for the money!". "Capable assistants! Time savings! Quality work! Great attitudes! Good friends! Great skills — I've even learned from them!"—said another satisfied user.
Time etc reviews on Reddit are hard to find but we came across a few comments: "Eventually, I ran out of match-able opportunities and ended up having my account closed out for inactivity."
That was pretty much the only mention on Reddit. Users compare it to other services but rarely say anything specific about it.
Two complaints that drew our attention were regarding some delays and Time etc employees working less than they were paid for.
However, both were isolated cases and negligible compared to the high amount of positive feedback.
Is Time etc Worth It?
After careful research, it became apparent that Time etc is one of the best virtual assistant companies out there.
With experienced employees, premium virtual administrative services, and advantageous trial offer, Time etc stands out on the virtual assistant services list as one of the strongest providers.
Plus, its focus on teamwork and the possibility to employ multiple online assistants for the same price make it great for bigger companies.
The complaints we found in Time etc reviews were very few. Users most often criticize the steep prices and insufficient amount of monthly hours. Fewer customers complain about the fact that the VAs are not always at the owner's disposal.
Still, Time etc is a solid virtual assistance provider. Considering the quality of its VAs' work, it is undoubtedly worth the money.
Alternatives of Time Etc
In this section of the Time etc review, we look at the service's most fierce competitors.
Time etc vs 24/7 Virtual Assistant
24/7 Virtual Assistant is more affordable, but its staff is less experienced. Besides, the lack of an hours rollover option partially takes away the pricing advantage it has over Time etc.
Lastly, both companies enjoy rave comments from users, but Time etc reviews are much more abundant. While that's not necessarily an indication of the quality of the services, it does speak of their reputation.
Time etc vs Boldly
Boldly is so bold with its pricing that it makes Time etc look like a cheap virtual assistant. Its costs are in the range of $37-$43 per hour.
Admittedly, this comes with an exceptional level of performance. Boldly requires a minimum of seven years of experience from its applicants. Meanwhile, the Time etc "settles" for five years, its own reports.
Time etc vs MyTasker
MyTasker is among the best virtual assistant companies from India, while Time etc outsources opportunities on American and British soil.
This gives MyTasker the advantage of providing much cheaper services. For comparison, its hourly rate for 60 hours a month is $10.
For the same amount of work, Time etc charges $26. However, the superior quality of its services partially makes up for this difference.
Final Verdict
Time etc is one of the most legitimate and trustworthy players in the business.
Whether you want to outsource simple clerical work or complex projects, Time etc's VAs are up to the task.
They will make sure you have time for high-impact tasks and other meaningful aspects of your business.
FAQ
Yes, Time etc is a legit organization. It provides virtual assistant services while also placing high importance on the privacy of your data.
Do I need a dedicated virtual assistant?
You can always choose to handle admin tasks by yourself. However, more than 79% of entrepreneurs work a longer week because of that. You can save a lot of time if you outsource some of them.
Yes. Time etc is one of the most renowned providers in the industry. Its services are nothing short of excellent.
Is there any kind of Time etc deal?
The company offers a free trial for services amounting to $25. We didn't find any other special offers, discounts, or coupons at the time of writing this Time etc review.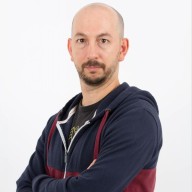 Nick Galov
Unaware that life beyond the internet exists, Nick is poking servers and control panels, playing with WordPress add-ons, and helping people get the hosting that suits them.
Leave your comment
Your email address will not be published.