24/7 Virtual Assistant Review—All You Should Know About its Services in 2022
We all know how difficult it is to find the right person for the job and a good match for your team. Known for its large selection of highly motivated professional helpers, 24/7 Virtual Assistant can do that for you. Read our full 24/7 Virtual Assistant review below to find out what else this online assistant provider can do for you.
Document preparation:
Yes
Key features:
VA insurance, highly-trained employees, affordable, flexible subscriptions
Visit Website
Best for:
DELEGATING CLERICAL WORK
Strengths
VA insurance

Highly-trained employees

Affordable and high-quality

Adjust or cancel plan anytime
Time zone-related delays

Small userbase presence online
In a digital economy dominated by remote work and virtual administrative services, having a reliable 24/7 assistant is a must.
And who's better to help you with that than THE 24/7 Virtual Assistant?
This company allows you to focus on the essential parts of your work and saves you valuable time and resources.
The in-depth review of this top 24/7 Virtual Assistant shows how the business works and whether its online assistant services are right for you.
What Is 24/7 Virtual Assistant
24/7 Virtual Assistant is an outsourcing service that works as an intermediary between business owners and human assistants. It gives you a choice between thousands of candidates who can work remotely for your organization.
The company is remarkably popular, trustworthy, and affordable compared to other virtual assistant providers. Plus, it covers the employees' insurance and other personal costs.
You only need to pay the fixed monthly fee to enjoy the 24/7 Virtual Assistant services.
Location
24/7 Virtual Assistant is headquartered in the US, with head offices in Atlanta, Georgia. It also has an offshore location in India.
The company has been offering top-quality administrative services since its foundation in 2008. It has gained thousands of customers worldwide during that time.
Languages
After carefully researching the product and reading lots of Virtual Assistant 24/7 reviews, we gathered the complete list of languages the provider supports.
Since 24/7 Virtual Assistant is US-based, all of its executive assistants are fluent in English. But having an office in India gives it another advantage—a large portion of its employees speak Hindi too.
Plus, the company hires people from different countries and encourages them to include all languages they speak in their CV.
You might get a dedicated virtual assistant who speaks your native language, making the communication process even more seamless!
24/7 Virtual Assistant Best Features
24/7 Virtual Assistant is one of the best virtual assistant companies. Before you say that's an empty claim, we dedicate this section of the 24/7 Virtual Assistant review to its wide range of features.
We show you the most notable ones to give you the confidence to outsource tasks and reduce the hours spent on routine activities.
Extremely well-selected and trained staff

—You don't have to worry about your virtual assistants' skills and experience. You can get top-notch quality support without breaking the bank on training.

The assistants are

specialized in a wide range of areas

—The

24/7 Virtual Assistant services

cover customer service support, book-keeping, data mining, inbound sales, web development, word processing, and more.

The company takes care of

insurances and employee fees

—24/7 VA is also

cost-effective

. You pay for your plan, and it takes care of the rest.

You can also choose an hourly membership

—In addition to a monthly subscription, you can request assistance only when needed and pay by the hour.

24/7 Virtual Assistant is

an international service

—This means that it values diversity, flexibility, and the use of advanced technology. Some users also point out in their

Virtual Assistant 24/7 reviews

that this allows the company to execute tasks around the clock.
You can

choose between onshore and offshore assistants

—They will all do their job flawlessly. The main difference is in the price of the subscription.
The company's

virtual assistant services are of the highest quality

—All employees are carefully selected, reliable, communicative, organized, and motivated.
24/7 Virtual Assistant has a

partnership with PhotoFusion

—You can contact and employ highly skilled photo editors for real estate or other marketing purposes.
What We Disliked
In this section of our 24/7 Virtual Assistant review, we discuss some shortcomings we noticed while testing the service.
Note that these are potential issues that might occur rather than unsolvable problems. We didn't encounter any of the latter and it is hard to find in 24/7 Virtual Assistant user reviews.
Still, be aware of the following drawbacks:
Communication issues due to time zone differences and lack of synchronization

—This is part-and-parcel of working with somebody from the other side of the world. More often than not, this won't be an issue. We only found such a complaint in one

user review

.
This 24/7 Virtual Assistant doesn't provide a fully automated assistant

—Working with human assistants has its perks, but their style is bound to vary. However, the company aims to find the best match for your needs and style to ensure optimal performance.
Hiring on-site assistants might be cheaper in some states and countries

—247 is a fairly

cheap virtual assistant

provider. Still, hiring a helper and negotiating their salary without an intermediary might be more affordable in some places. You should check that before subscribing.
Plans & Pricing
Speaking of money, it's time to look at the 24/7 Virtual Assistant costs and plans.
Providing the general need for English-speaking assistants, we only list the US-based plans:
The 24/7 Virtual Assistant price is very reasonable. The service allows you to save tons of time by delegating parts of your work to the best virtual assistants in the industry.
It gets even cheaper with the offshore plans.
They also allow you to pay hourly for a dedicated virtual assistant—$15/user/hour for 24/7 assistance.
Mind the time difference when choosing the services of the Indian office.
Support
In this part of our 24/7 Virtual Assistant review, we evaluate customer service. The company's phone number and the "Request a callback" button appear at the top of every page of the official website.
On the "Contact Us" page, you can find the email and the physical address of the support office in Philadelphia. If you prefer writing to the 24/7 VA support, you can also reach them through the ticketing system.
We at Web Tribunal always test the reps' availability and knowledge.
We sent them an email with a question about the supported languages. The agents replied quickly and politely, giving thorough and clear explanations.
24/7 Virtual Assistant User Reviews
In this section of our review, we discuss the company's online reputation and customer feedback.
We first checked the 24/7 Virtual Assistant BBB profile but didn't find any reviews from end-users. Although 24/7 Virtual Assistant isn't BBB accredited, the company is highly regarded by many users on a third-party review platform we found.
One particularly telling comment underlines the service's strengths as follows: "They are available for my works 24/7 and also the communication with them seems to be extremely easy. I would highly recommend 247VirtualAssistants to everyone, except my competitors."
24/7 Virtual Assistant reviews on Reddit are also missing. This is a pity—this platform is usually a good source of honest, competent opinions about products.
We found very few complaints. "Unfortunately, you will also find 24/7 Virtual Assistant impossible to get hold of when things go wrong. The only point of contact is your assigned VA."—said one disappointed user in the comment section of a specialized VA review site.
There are lots of positive opinions, as well as a couple of complaints on this particular platform. However, we couldn't find any reviews on reputable websites like Trustpilot or Sitejabber.
This is a little strange, given the apparent popularity of 24/7 Virtual Assistant.
Is 24/7 Virtual Assistant Worth It
24/7 Virtual Assistant provides high-quality executive assistant services, covering a wide range of operations.
These include project management, content creation, CRM, customer service, human resources issues, and secretarial and personal errands. Plus, it has one of the best virtual assistant websites—informative and easy to navigate.
It's an all-in-one solution with lots of advantages and very few downsides!
Of course, there's always the possibility of miscommunications with the dedicated virtual assistant. Besides, hiring an on-site assistant might be cheaper for small business owners from certain countries.
It could also save them the hassle related to time zone differences.
Still, these concerns are not specific to this particular solution. They apply to all virtual assistant services.
Alternatives of 24/7 Virtual Assistant
If you don't want to work with this company, we've got you covered! In this section of our 24/7 Virtual Assistant review, we discuss the service's main competitors and their particularities.
You can also find other solutions in our list of the best virtual assistant companies.
24/7 Virtual Assistant vs MyTasker
Unlike Virtual Assistant 24/7, MyTasker doesn't have office locations in the US. It's entirely based in India. This might not be ideal for American citizens.
MyTasker's services are cheaper than 24/7 Virtual Assistant's US plans but not than its offshore packages.
24/7 Virtual Assistant vs VMG BPO
The main difference between these two is the fact that VMG BPO's offerings are more diverse than 24/7 Virtual Assistant services. It provides extras like travel coordination or meal planning.
But remember the saying "jack of all trades, the master of none." 24/7 Virtual Assistant's focused approach allows it to excel in one area.
24/7 Virtual Assistant vs MyOutDesk
Next on our virtual assistant services list, we have one of 24/7 Virtual Assistant's strongest competitors—MyOutDesk.
It has the advantage of providing FBI-equivalent background checks of employees but with the caveat of steeper prices.
Final Verdict
As we mentioned in our 2022 Virtual Assistant 24/7 review, a good match between the employer and the VA is essential for seamless collaboration.
Luckily, this 24/7 Virtual Assistant has a rigorous selection process and highly skillful and performant assistants.
Although it might not be the most affordable small business virtual assistant option, it's among the best and cheapest solutions on the market.
FAQ
Is 24/7 Virtual Assistant legit?
Yes, 24/7 Virtual Assistant is a completely legitimate company. It operates legally since 2008 and delivers high-quality services.
Is there any discount or coupon?
At the moment of writing this article, there are no discounts or coupons available. We will keep this article updated in case any 24/7 Virtual Assistant deal is in place in the future.
Is 24/7 Virtual Assistant safe?
Yes. Using 24/7's services is perfectly safe. The company keeps your data private and secure.
Is 24/7 Virtual Assistant good?
Yes, 24/7 Virtual Assistant is a solid outsourcing service. To see where it excels the most, read our Virtual Assistant 24/7 review above.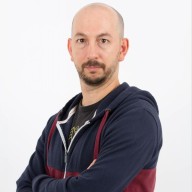 Nick Galov
Unaware that life beyond the internet exists, Nick is poking servers and control panels, playing with WordPress add-ons, and helping people get the hosting that suits them.
Leave your comment
Your email address will not be published.