GetTerms Review—Is It The Right Tool for Your Needs in 2022?
GetTerms is a privacy, terms of service, and cookie policy generator that allows you to build simple, customized rules to ensure that your website and applications are fully compliant with US, UK, EU, and AU regulations. Read our full GetTerms review to find out more.
Formats available:
HTML and plain text
Key features:
User-friendly, free plan, quick generator, bilingual capabilities
Visit Website
Best for:
BLOGGERS AND SMALL BUSINESSES
Strengths
Free plan

User-friendly interface

Quick generation process

Bilingual policies available
Free version isn't GDPR compliant

No GetTerms EULA or refund policy generator
When it comes to your website or app, safety and security are two of the most important things to consider.
You want your customers to feel safe navigating your site and using your product. And while there are many ways you can ensure that, today we'll focus on something that plays a big part in your clients' perception of trustworthiness—website policies.
It's very costly and time-consuming to hire a professional to create a privacy policy, but it's not always necessary to do so.
Online policy generators make things easier (and cheaper) for you.
Check out our GetTerms review so you can see if it's the solution that you've been looking for.
What Is GetTerms?
GetTerms is a privacy and cookie policy generator that creates simple legal documents to ensure that your website and applications are fully compliant with the appropriate regulations.
The policies are 100% legit and reviewed by actual lawyers.
GetTerms Best Features
Privacy policy generator

GDPR and CCPA compliance

Bilingual policies

Comprehensive package
What We Disliked
There aren't many complaints about GetTerms that we can highlight, but there are a couple of things we want to point out.
Scant free plan

– The free version is really a generic privacy policy, with no customization features or compliance with any regulations. In fact, you only get guaranteed compliance at the highest pricing tier.

Limited policies available

– You can't create a refund policy, a cookie banner, an EULA, a children's privacy policy, or a

disclaimer

with

GetTerms

.
Do You Need GetTerms?
The way a business handles customers' data and information says a lot about its brand value.
You need a privacy policy to notify your client about the information you collect and what you do with it—whether you store it, share it with partners, or sell it to other businesses.
GetTerms creates viable documents that can help protect you from a legal standpoint.
You could use GetTerms' features if you plan on:
Collecting personal information

Selling products or services

Allowing users to create content on your website

Using

cookies
How Does GetTerms Work?
GetTerms is one of the easiest policy generator tools we've used. It automatically creates customized legal documents in a matter of minutes.
When you pay for a Comprehensive Policy pack, you get four lawyer-approved documents (privacy, cookie, terms of service, and acceptable use policies) that are fully compliant with US, EU, UK, and AU privacy laws.
GetTerms' generator creates the documents based on typical, reasonable, and fair use of information guidelines, as well as on the information you provide about your business.
How to Generate Policies with GetTerms?
First, you need to select whether the policies are for a mobile app, an ecommerce site, a website app, or a blog.
Then, you'll see a questionnaire that asks you to provide your company's details (like name, location, and email address) and tick the clauses that apply to your business.
For example, GetTerms' generator will want you to specify what types of information you collect from your visitors, in which countries you store or process the data, whether you use third-party services or cookies, etc.
Finally, the portal requests you enter your contact details, so GetTerms can get in touch with you, in case there's an issue.
As users often praise in their GetTerms reviews, the whole process is super quick. Filling out the questionnaire takes you no more than a few minutes and, after you're done, you just need to make the payment to receive your policies.
GetTerms Templates
If you want to see how GetTerms formats privacy policies, you can go to the upper right corner of the company's website, click on the downward-facing arrow, and select one of four options—mobile app, web app, ecommerce, or blog.
No matter which option you choose, the website will redirect you to a new page that will display a "see a sample" button, so you can get an idea of what your policies will look like.
The most common adjectives you can find in GetTerms reviews are "quick" and "easy" and that's because GetTerms' legal web templates are simple, clean, and written in plain English.
Here are the specifics for each document.
Privacy Policy
Usually, the law requires you to let your visitors know about the personal information—i.e., email, home address, payment details, and pretty much any other piece of information that could be associated with the user—you're collecting.
In other words, according to the law, you need a privacy policy.
A GetTerms privacy policy lists:
The types of data you collect from your users

How you collect it

How you use it

Who you share it with

The rights users have over their information

How you'll notify users of any updates

Additional disclosures to ensure compliance

Your contact details
Cookie Policy
It's a complementary document that provides your users with further detail about the cookies your site or app uses, guaranteeing GDPR compliance.
A GetTerms cookie policy first explains what a cookie is and then lists the types of cookies you use (essential, performance, functionality, or advertising) and how you use them.
Terms and Conditions
A terms of service agreement is a set of rules that tells your customers how to engage with your business and what they should expect when making a transaction with you.
GetTerms' terms and conditions agreement includes information about the limitations of use, intellectual property, liability, links, the accuracy of materials, right to terminate, and more.
Acceptable Use Policy
This type of document protects you and your customers from unethical and illegal activity.
Basically, it details how people may and may not use your product or service and what would happen if they failed to follow the guidelines you set (service suspension, report to the authorities, etc.).
A GetTerms acceptable use policy has three main sections: fair use, customer accountability, and prohibited activity—which includes copyright infringements, SPAM, malicious activity, and forbidden use of property.
Plans & Pricing
GetTerms' pricing structure includes a free privacy policy and two paid packages.
It's good for personal websites where privacy concerns are limited. It's a generic privacy policy in either text or HTML format, which doesn't meet GDPR or CPPA requirements. On the plus side, it's completely free.
Its cost is a one-time fee, and it includes a custom privacy policy, a terms of use document, and a cookie policy. You get free GetTerms hosting, as well as plain text and HTML versions of all your documents.
For $49, you get everything in the Standard pack plus an acceptable use policy. The package also includes customizable disclosures for user-generated content, non-identifying information, device data, and more. All documents at this tier are GDPR, CCPA, and CalOPPA ready.
Unfortunately, there's no GetTerms discount right now, but the company has a 100% money-back guarantee policy.
Support
GetTerms offers an online form and a message section as support channels.
We used the online form to reach out to the GetTerms team and got a reply in three hours. The message section was way quicker, though—it took just 45 minutes to get a response.
Is GetTerms Worth It?
It is. And it's not just us at Hosting Tribunal who think so—the company boasts a 4.9 rating based on 1087 reviews on the GetTerms website.
The platform is very easy to use. You just have to specify what you want your policies for—a blog, an Android mobile app, a WordPress site, an Instagram integration, etc.—and GetTerms adapts your privacy documents to meet the appropriate requirements.
Every aspect of data gathering is split down into little checkboxes, so all you have to do is scroll down the list, tick what you want, and voilá—your policies are ready.
Alternatives of GetTerms
Let's take a quick look at some of GetTerms' competitors and see how the solution holds up.
GetTerms vs Termly
Termly is one of the best terms of service generators in 2022. It creates privacy, cookie, and refund policies, as well as terms and conditions agreements and disclaimers.
In terms of pricing, Termly's PRO+ plan includes unlimited policies and an automated cookie scan for $20/month/domain. GetTerms' Comprehensive pack, for comparison, gets you four policies for a one-time fee of $49.
Termly's free policy comes with a watermark and is compliant with US and EU laws, whereas the opposite is true for GetTerms—no compliance and no watermark.
GetTerms vs FormSwift
FormSwift comes with a dynamic PDF editor and an email signature tool that complement a 500+ legal form template library, but it doesn't offer much in terms of website policies.
It has free templates for an EULA, a terms of service agreement, and a non-compliant privacy policy, but there's nothing for cookies, for example.
FormSwift is a solid choice if you're looking to create multiple legal documents, like tax forms, lease agreements, affidavits, etc.
GetTerms, on the other hand, is a better option if you want simple, automated, compliant policies for your website.
GetTerms vs TermsFeed
With TermsFeed, you get 11 free templates and pay only for each additional clause you need—which means the end result will probably be more expensive than what you'd get with GetTerms.
However, TermsFeed offers an EULA generator, refund policies, and I-agree checkboxes. Plus a wider variety of policy formats (PDF, Docx, HTML, and plain text) than GetTerms.
Final Verdict
When it comes to the finest policy generators, GetTerms is without any question one of the easiest to use.
As we mentioned throughout this review, GetTerms is an affordable privacy policy generator that helps you reduce paperwork and generate customizable policies for websites and apps.
That you can complete the policies in minutes without even switching pages is just the icing on the cake.
The tool is great for bloggers and small businesses looking to create legal pages for their websites.
FAQ
Yes, GetTerms is a privacy policy generator that helps you create simple terms of service, cookie, and acceptable use policies for your apps, blogs, ecommerces, and websites without breaking a sweat.
Yes, GetTerms is a great solution that gives you access to quick, easy-to-understand, lawyer-approved policies for your business.
The policies are simple, but they fulfill their purpose—they manage liability and give you a leg to stand on in case you face legal trouble.
If you want to learn more about the company's pros and cons, be sure to read our full GetTerms review.
Yes, GetTerms is as safe and legit as it gets. The company boasts a 4.9 rating and over 250,000 customers around the world.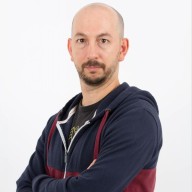 Nick Galov
Unaware that life beyond the internet exists, Nick is poking servers and control panels, playing with WordPress add-ons, and helping people get the hosting that suits them.
Leave your comment
Your email address will not be published.