FormSwift Review—Legal Document and Form Drafting Made Easy
FormSwift is an innovative platform to easily create, modify, and collaborate on legal documents and forms. FormSwift utilizes a paperless system and has a library of over 1100 templates in addition to a dynamic PDF editor that enables you to export docs in PDF or Word.
Formats available:
Word and PDF
Key features:
Ease of use, 500+ templates. dynamic PDF editor, electronic signature affixing
Visit Website
Best for:
DOCUMENT CREATION
Strengths
500+ templates

Dynamic PDF editor

Electronic signature affixing

Cloud-based paperless workflow
A little pricey

Lack of integrations

Misleading pricing structure
Going paperless has quite a few benefits for companies, including saving a lot of money, making the documents easier to access, and eliminating the need for clerical work (like filing). Plus, it's eco-friendly.
FormSwift is a leading, cloud-based service that helps users go paperless by allowing them to create, sign, edit, and collaborate on legal documents and agreements entirely online.
User reviews for FormSwift claim that it's a time-saving, low-cost, and overall fantastic program—but is this true?
Read on to find out!
What Is FormSwift?
FormSwift is a cloud-based SaaS platform that allows you to create documents, upload and edit forms, and electronically sign any file with a single click.
The FormSwift library has a wide variety of templates you can choose from, fill out, and export as either PDF or Word files. FormSwift also provides you with a dynamic PDF editor and free resources to help optimize your business.
The platform has about 1.2 million users worldwide and has helped create more than 16 million documents.
FormSwift Best Features
500+ Template Library – It has all sorts of tax, personal, small business, and real estate legal forms available for you to use.
Dynamic PDF Editor – It's free, secure, and it doesn't require installation.
e-Signature Affixing – To create your signature, you can either type it, draw it or upload an image of it.
Email Signature Tool – You fill in your information, select one of the three available designs, and export your new signature to your email provider.
What We Disliked
The FormSwift pricing structure is confusing and hard to find – The annual subscription represents an 80% discount from the monthly subscription, which is somehow cheaper than paying for two single documents. Plus:
The trial isn't free – It costs $1.95, lasts seven days. The tricky part is that, unless you want to get automatically upgraded to a paid subscription, you need to cancel it.
Do You Need FormSwift?
FormSwift is a handy document creation tool, especially if you:
Want to make a formal legal request
Need to secure a transaction involving goods or services
Own a small business
Must present tax forms
Require to draw up a contract
How Does FormSwift Work?
Using the FormSwift generator is effortless.
The first step is to choose what kind of document you need. All the forms are ready-made, so you just need to open the template you want and start filling in the blanks.
You'll see a preview of your document as you go along and, if you made a mistake, you can always go back and edit your responses.
You can download, export, and modify the documents as you see fit in either Word or PDF.
FormSwift Templates
You can find hundreds of legal documents for free in the FormSwift Library—from business forms to personal and financial documents, like a 1099-R tax form or a prenup. The FormSwift membership gives you access to more than 1100+ templates.
The template catalog includes Bill of Sales, Last Will and Testament, Non-Disclosure Agreement, W2, Power of Attorney, and many more.
Each document is designed by legal experts, so that you don't struggle filling it out and that, by the end of the process, you get a legitimate, professional-looking form that you can use at your convenience.
Note: Per one of the FormSwift disclaimers, the company is in no way guaranteeing your desired outcomes if you use their templates, nor are they liable for any losses you may have.
How to Generate Forms With FormSwift
So, how exactly do you go about creating a legal document with FormSwift?
As we mentioned before, the platform library has hundreds of legal documents available for you. So, we picked a couple of the most popular ones to use as examples in this section of our FormSwift review.
Affidavit
Creating an affidavit using the FormSwift form builder is a super simple, six-step process. The template is already pre-populated with most of the info required for the document. The only thing for you to do is fill in the blanks.
Once you've clicked on the "Create My Document" button, you need to:
Enter your name (or the name of the person you're creating the affidavit for).
Type in your contact details: residential address, city, state, and zip code.
State your age and occupation.
Write the statement for your affidavit.
Select the appropriate US state and county.
Export your affidavit.
As you see, the FormSwift generator is easy to use. You can navigate through the document by clicking on the "Menu" button on the left side of your screen.
Tip: Anything you type in the blank boxes will automatically be added to the corresponding space in the actual document (even if you don't click on the "save and continue" button). So make sure to double-check the document preview before you export it.
Invoice
One of the most common praises customers write in their FormSwift reviews is how much time the platform saves them. In this case, it's estimated that it'll take you less than five minutes to create an invoice using FormSwift.
Of course, the actual time it takes you to complete a template will depend on the complexity of the document you need. But, as a rule, the process is much more efficient than if you were to write the document from scratch.
The generating process is pretty much the same for all FormSwift formats. The only thing that changes is the information that you'll need to provide.
For invoicing these are purchase, and shipping details, the payment terms, and the contact information for both the company submitting the invoice and the customer receiving it.
Tip: Before you click on "Create My Document", scroll down and take some time to read the information that FormSwift is providing you about invoices. It's a comprehensive guide that tells you what invoices are, when you need them, how you should send them, common mistakes, etc.
Plans & Pricing
All FormSwift subscription plans allow you to create an unlimited number of documents, upload and edit PDF files, build your own forms, and sign documents electronically.
FormSwift prices vary depending on the membership you choose:
Pricing Plans
If you use the FormSwift discount code 2446B0F0, you will get 10% off the annual plan.
You can cancel anytime, but per the company's policy, refunds are only available if you cancel the service during your first month of subscription.
Support
FormSwift has an extensive FAQ section that can guide you on creating and editing documents, e-signing, downloading, printing, converting documents, and billing and membership.
If you have further questions, you contact FormSwift directly by phone (1-888-311-2977) from 9:00 AM to 8:00 PM (ET) on weekdays. You could also email them ([email protected]) and they should get back to you in around two business days.
Is FormSwift Worth It?
FormSwift's pros are mainly that, as a member, you can:
Create documents from a selection of over 500 templates.
Upload your own documents and edit them using the dynamic PDF editor.
Affix electronic signatures on any document in seconds.
Users' 2022 FormSwift reviews suggest that the platform's main con is the lack of clarity regarding what's free and what's not. For example, while using the templates is, in fact, free, if you want to do anything with them after that (like export them), you'll have to sign up for the paid trial.
After weighing the service's advantages and disadvantages, we concluded that FormSwift is an excellent tool. It will help you easily create, edit, sign, and collaborate on documents.
In other words—it's worth it.
Alternatives of FormSwift
Although FormSwift is one of the best terms-of-service generator websites on the market, some users might not like it.
So, in order to make our FormSwift review as thorough as possible, we highlighted some alternative services you can check out.
FormSwift vs Termly
Termly is an affordable option that allows users to generate legal and privacy agreements that comply with pertinent privacy laws like the GDPR, CCPA, ePrivacy Regulation, and more. Termly has a free plan (albeit a limited one) and a $15/month subscription.
FormSwift, for comparison, is less of a legal policy generator as much as it is a paperless system that allows users to create and sign documents.
The platform comes with a dynamic PDF editor and over 500 high-quality document templates. Users can customize them using a step-by-step questionnaire.
FormSwift vs GetTerms
GetTerms is a privacy policy generator that lets you create custom privacy policies, terms of service, cookies policies, and acceptable-use policies based on the nature of your business, written in a language your audience can understand.
GetTerms has a free plan with limited capability and a paid plan for a $49 one-off fee.
FormSwift, on the other hand, is a repository for legal documents you can use in a business or personal capacity.
It also offers customers additional resources, like sample business plans, an email signature tool, and a lesson plans hub.
FormSwift vs TermsFeed
TermsFeed generates legal agreements specifically for businesses that operate online. It helps companies be compliant with laws, acts, and regulations (like GDPR, CCPA, and CalOPPA).
This means that TermsFeed is actually quite different from FormSwift. Instead of being a legal policy and agreement generator, the latter is a platform that allows users to create legal documents.
Our Verdict
Users state in their FormSwift reviews that the platform is a professional, quick, and easy solution when you need a legal document—and we totally agree.
Each document has a simple creation process centered on a step-by-step questionnaire, which makes filling it out quite efficient.
In addition to the library of templates and forms, FormSwift also has other free resources that are quite helpful.
These include a Freelancer's Guide to Business and Taxes, an Essential Guide to SWOT Analysis, and even an Email Signature Tool to help create professional-looking signatures for your business, personal or educational accounts.
We at Hosting Tribunal hope this FormSwift review highlighted just what makes this tool worth having.
FAQ
Yes, it is. FormSwift was founded in 2012. Its team of legal experts provides customers with various documents for their personal and professional use.
It has good reviews, too. FormSwift's rating on SiteJabber is 4.36 stars, based on the opinion of 7,158 seemingly satisfied customers.
FormSwift earned 6th place in the Legal Documents site ranking on SiteJabber, which means it's among the best in the industry.
Its library has over 500 personal and professional documents available for you. Plus, the software has e-signature capability.
If you want to access over 500 legal documents at a fraction of the price that a lawyer will charge, then FormSwift is definitely worth it.
In some FormSwift reviews, clients complain about being misled on the pricing structure.
As long as you know that the trial isn't free and that you can't export any documents unless you're a subscribed member, you should be ready to enjoy all which FormSwift has to offer you.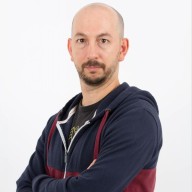 Nick Galov
Unaware that life beyond the internet exists, Nick is poking servers and control panels, playing with WordPress add-ons, and helping people get the hosting that suits them.
Leave your comment
Your email address will not be published.