Sellics Review: Everything You Need to Know
Edited by
Denitsa Pilkova
Sellics is a powerful tool that harnesses the full potential of Amazin marketing. Superb for PPC campaigns, keyword research, and competition analysis, it can multiply your sales manifold. Check out our detailed Sellics review to learn more about its strengths but also about its weaknesses.
Free Trial:
7 days/ No credit card info required
Mobile App:
Android / iOS
eCommerce:
Superb for Amazon
WORKS ON:
iOS
Edge
Opera
Chrome
Safari
Android
Firefox
Visit Website
Best for:
Managing your Amazon business
Strengths
Keyword Rankings

Sonar Keyword Tool

Inventory Management

PPC Manager

Review Management

Profit Dashboard
Sellics is probably the tool for Amazon sellers looking to grow their businesses.
At the very least, it is the most popular and preferred one.
It has many virtues but go through our detailed Sellics review to see where it truly excels and where it falls short.
Let's get the obvious part out of the way first:
We know Sellics is incredibly popular. Amazon businesses of all kinds and sizes sing its praises.
All the same, we wanted to dig deeper and test out the tool ourselves to be able to give you the most detailed and objective info possible.
To create the ultimate Sellics review of 2022, we:
Learned about

all the features

the software has to offer

Read through every

Sellics review on Reddit

, TrustPilot, and other customer review websites

Tested the tool

for functionality

and

ease of use
We also considered and compared Sellics alternatives like Helium10 or SellerApp, of course.
So there you have it, a comprehensive, detailed analysis of Sellics to help you decide if this is the tool for you.
But first things first.
What Is Sellics?
Sellics is an Amazon SEO, advertising, and revenue management software that packs a range of tools to boost your sales performance.
Sellics' key features include its powerful optimization of PPC costs and revenue with a 360-view of your advertising.
It can help you set benchmarks and evaluate campaigns, measure advertising readiness (through SEO, reviews, and profit analysis), and automate PPC through smart campaigns.
You can even receive coaching from Amazon experts to supercharge your results.
Sellics Pricing
Sellics isn't really a single tool; it's a suite of features that comes in three tiers.
Here are all the Sellics tools you get with each:
Sellics Benchmarker and Sellics Keyword Tool
The Sellics Benchmarker is a DIY evaluation software for your PPC campaigns. It's free to use by anyone.
Similarly, Sonar is the Sellics free Amazon keyword tool, featuring 180+ million keywords and reverse ASIN lookups. While you do have to sign up for the benchmarker, Sonar is sign-up-free.
Sellics Main Features
So what exactly does Sellics have to offer? Let's break it down in a comprehensive Sellics features review:
PPC Tools
These are Sellics' standout features:
PPC evaluation

—ASIN-level opportunity audit, benchmarking, performance review

Sellics Smart Campaigns

, which automatically creates a PPC campaign for you (beta tool)

Advertising automation

through the AI platform (through bidding and keyword rules)

PPC coaching

by your individual Amazon expert (plus personalized onboarding)

Hands-on PPC management

with the managed plan
It's safe to say Sellics has experience managing your advertising money.
Over the years, they've managed over two billion dollars in ad spend and 11+ billion in ad revenue. On average, Sellics users get 63% more for the money spent on advertising by using the tool.
To put it short, Sellics boosts your earnings.
By a lot.
It also helps in each step before you even get to setting the campaign itself.
Amazon SEO
Before you worry about Amazon PPC, it's essential to optimize your listings through SEO. Amazon is a search engine, after all, and quality SEO will increase your organic traffic as well as improve your PPC success rate.
The Sellics keyword tool is free to use, no need to even sign up. The feature helps you find relevant keywords by mining both the US and the European Amazon marketplaces.
Inventory Control
While most Sellics reviews and advertising focus on PPC, the software does more than just tackle getting customers. With the inventory manager feature, you enter the lead time for each of your products, and Sellics automatically tells you when it's time to reorder. Never run low on stock again!
Profit Tracking
How much are you really making on Amazon?
It can be hard to say when there are over 70 kinds of fees that could cut your earnings.
Sellics prepares a profit analytics breakdown for you and adds it to your dashboard. The report incorporates Amazon fees, FBA fees, historical CoG, marketing, refunds, and so much more to show you the "true profit" and help you improve your margins.
Sellics User Reviews Management
Reviews are crucial to a product's success, and Sellics helps you maintain an outstanding rating.
The Sellics review management features allow you to answer questions faster, respond to star-rating-impacting reviews first, as well as maintain a bird's eye view of your brand image.
Sellics Dashboard
The main cockpit brings together all Sellics features in one easy-to-access place.
You can access it on PC and mobile alike to get a quick overview of your business.
From sales and marketing KPIs (revenue, cost, AcoS, CPC) to campaigns and growth trends, it's all in the dashboard.
We have to admit—for a tool with so many features, Sellics tackles user experience and ease of use remarkably well.
Sellics Customer Support
To top it all, the Sellics team is very easy to reach if you're experiencing a problem.
They have a chatbot service (the messenger is on the right-hand corner), which, while not instant, gives you a response by a real person in 24 hours tops.
Sellics reviews point out that the support from Amazon experts is also top-notch, and most people are very content with their Amazon success manager.
Sellics Pros and Cons
While Sellics is one of the top software platforms for Amazon sellers, it's definitely not perfect. Now that we looked at the separate features, here's an overview of its pros and cons.
The main perks of choosing Sellics include:
All-in-one tool

Excellent PPC optimization

Free PPC and keyword tools

Smart profit tracking

Comprehensive Amazon SEO

DIY and managed solutions
On the flip side, there are some cons:
Learning curve

Sellics pricing

can be high (especially for managed solutions)

Sellics deals

and discounts are relatively rare
At the end of the day, there are still more pros than cons. This brings us to our main Sellics review question:
Is Sellics Worth It?
Sellics is a robust, all-in-one tool for Amazon sellers.
It checks the most important boxes such software must provide:
PPC? Check.
SEO? Check.
Reputation management? Check.
Revenue tracking? Check.
However, any software that aspires to do it all runs the risk of becoming a Jack of all trades and master of none.
Is this the case with the Sellics Amazon suite? Thankfully, no.
The tool has standout features like the incredibly comprehensive PPC campaign optimization functionality. Additionally, Sellics has a lot more to offer to both small sellers and big-time wholesale vendors.
The platform's main strong point is, of course, PPC, but we recommend it to any Amazon business looking to boost sales, not just to Amazon marketers.
In short—it's definitely worth it! It's an incredibly valuable software, it will increase your earnings, and yes, it's especially good if you need help with PPC.
Alternatives of Sellics
Sellics is an excellent Amazon tool. Is it the only one, though?
Definitely not!
Its competitors also have some strong points.
Check out these Sellics alternatives before spending your money and making a final decision:
Sellics vs. SellerApp
SellerApp boasts more comprehensive Amazon SEO tools, especially for keyword research.
It also makes it very easy and efficient to find new products. Indeed, Sellics has a niche analyzer, but product discovery is really not the main focus.
However, Sellics is definitely better for advertising and PPC optimization, so it's more useful if you need help in those domains.
Sellics vs. Helium 10
Both Sellics and Helium 10 are robust tool suites with a bunch of handy features.
This means that both also have a shared problem—their learning curve. We'd say both are quite similar in terms of user experience. They've done their best to make it intuitive, but you still need some time to learn the ropes.
As for differences, we'd point out the Amazon reviews tool—while Sellics has a reviews management functionality, Helium 10 helps you gain insight from your competitors' reviews. Both approaches are valuable, just mind the difference in what each tool offers.
Sellics vs. CashCowPro
Starting with the obvious, CashCowPro is cheaper and has a flat rate, which means the more you earn, the smaller your relative investment becomes.
The tool also sums up data from all Amazon marketplaces, while Sellics doesn't.
However, if advertising is your main area of concern, CashCowPro simply isn't for you—it lacks even basic PPC features.
Final Verdict
If we had to sum up this Sellics review in one sentence:
All-in-one suite with great features, with its PPC tools the best among all.
Sellics is an excellent software for Amazon businesses, whether you're direct-to-consumer or selling wholesale to Amazon.
Either way, advertising and PPC are a big part of how ecommerce owners attract clients—Sellics improves your campaigns with a combination of AI insight and expert knowledge.
Sellics reviews by real Amazon sellers highlight this strength while also mentioning the robust SEO, sales, and brand image tools.
The conclusion is pretty obvious—if you use Amazon PPC, Sellics is for you.
FAQ
Sellics is a suite of Amazon seller tools, including help with SEO, advertising, and revenue tracking. Out of all Sellics tools, the most well-known is the PPC optimization and automation functionality.
This depends on your goals, but for most people, we'd say—start with the free tools, then check out the advertising automation plan. This paid plan is cheaper than a fully managed solution while still offering perks like personal support from Amazon consultants.
Yes, absolutely. Sellics pulls data from the Amazon API and runs on Amazon AWS. While they aggregate and manage your data, the information never actually leaves Amazon's premises. Plus, we were happy to discover while reviewing Sellics customer support that the company is very responsive—good to know just in case an issue comes up.
There are two main free tools that the company offers—the Sellics keyword tool and the PPC benchmarker. The company also provides a demo or seven-day free trial of the paid plans.
Yes, Sellics is a legitimate, trustworthy tool. It's actually one of the most popular options for Amazon sellers. Sellics review after Sellics review, we see clients praise the app's functionality and value for their business growth.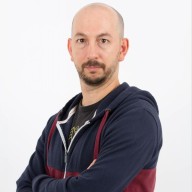 Nick Galov
Unaware that life beyond the internet exists, Nick is poking servers and control panels, playing with WordPress add-ons, and helping people get the hosting that suits them.