CashCowPro Review—How It Helps Boost Your Amazon Sales in 2022
Edited by
Denitsa Pilkova
If you're just starting as an Amazon seller, CashCowPro is an excellent solution. It makes product research and keyword optimization a walk in the park and gives you powerful tools for A/B testing and feedback collection. All of these while also preventing stockouts. Curious to see more? Read our in-depth CashCowPro review below.
Customer Support:
Live chat, email, and knowledge base
eCommerce:
Great for Amazon
Starts at :
/0$ (10 days free trial)
Visit Website
Best for:
BEST WAY TO COLLECT ORGANIC FEEDBACK
Strengths
Diverse functions

CashCowPro Chrome extension

Covers the basics

Split testing
Less powerful features

Very few CashCowPro reviews
If you run an Amazon online business, you should always keep an eye on the relevant sales and conversion metrics. This is why FBA tools such as CashCowPro provide actionable analytics and insights into your listings' performance.
In this CashCowPro review, we will take you through the service's pricing details, features, and customer support. Then, we will outline the pros and cons of using it and give a final verdict.
First, let's see what the main mission of CashCowPro is.
What is CashCowPro?
CashCowPro is fundamentally a sales analytics tool you can use to get product information, improve Amazon SEO management, gauge ecommerce metrics, and optimize your listings.
This handy Amazon seller assistant also allows you to run A/B tests, request customer feedback, and manage your inventory.
It's an all-in-one solution that gives you multiple handles on the actual profitability of your business. In doing so, it informs you on what needs to be fixed or scaled.
Last but not least, CashCowPro is very easy to integrate into your Amazon business efforts, as it's super streamlined and inconspicuous.
CashCowPro Pricing
Let's shift our focus toward the service's pricing structure and packages.
For starters, CashCowPro offers a 10-day free trial to every new customer. During this period, you can test out all of its features cost-free and make the purchase decision at the end.
Apart from this trial, there are two main ways in which you can pay for CashCowPro's services. The only difference is the duration of the commitment, as the features are the same.
These are the two CashCowPro pricing options:
This plan is billed once a month, but you can cancel anytime if you're not satisfied. You'll get real-time sales data, keyword research tools, automated emails for feedback collection, product research tools, website traffic data, split testing features, and inventory management.
Enrolling in this plan means you'll have to pay the above-mentioned CashCowPro price upfront. Granted, the monthly cost goes down a notch ($41.42 per month). This is why this arrangement is presented as "Best Value" on its corporate website. It includes the same features as above. Now it's time to analyze what these features consist of.
CashCowPro Main Features
We at Web Tribunal analyzed every CashCowPro functionality and laid out our findings below:
Sales Data & Profits
CashCowPro provides actionable insights on how you can improve your listings and business strategies. It offers you a host of different analytics, from a number of sales and best-selling product types to product ranking and profit margins.
In addition, it shows you how well you fare against the leading five competitors in your niche. This puts you in a solid position to address your weaknesses and increase your bottom line.
CashCowPro Keyword Tracker
The service offers the following approach to get the most out of Amazon's search engine system: it tracks up to a hundred keywords per product and shows you how well your listings are doing based on keyword ranking.
Apart from monitoring your SEO performance, it can suggest hundreds of other keywords, evaluate their competitiveness, and analyze your listings so that you can optimize them.
CashCowPro Product Research
The software's key to successful product research lies in its free and user-friendly Chrome extension.
You can seamlessly add this extension to your browser and start scouting for promising product ideas. It will show you the most profitable niches by searching through millions of products in a matter of seconds.
This way, you can get hundreds of new ideas in no time just by enabling a simple browser add-on.
Page Stats & Conversion Rates
If you're curious about how much visibility your listing is getting, then this is the feature for you. The CashCowPro Amazon tool tells you how many visitors land on your pages, the average number of views, and, most importantly, your conversion rate.
It also organizes these metrics into comprehensive trends that inform you about your performance over time.
What's more, the reporting tool can compare your prices to those of your competitors and track changes in your reviews. This enables you to adjust your pricing to the industry's demands and also remain aware of customer feedback.
A/B Testing Tool
To yield a successful ecommerce business, you need both research-oriented tools and robust operational features.
This is why the CashCowPro seller assistant offers you split testing capabilities. In other words, you'll be able to generate multiple versions of a given listing (different prices, images, or product descriptions), run them automatically, and gauge their relative results in terms of conversion rates and number of sales.
Feedback Management & Collection
You can now increase the number of your organic reviews via CashCowPro.
This feature enables you to set up automatic email campaigns and send hundreds of emails to your customers. It encourages users to leave organic reviews on the quality of your products.
It also prevents negative feedback, which makes it an excellent way to enhance your online presence and reputation.
CashCowPro Inventory Management
The option to track your sales performance also comes with the advantage of staying in complete control of your inventory.
In other words, CashCowPro helps you prevent stockouts by predicting when your inventory will become empty.
It automatically calculates sales velocity so you can prepare for future supplies.
CashCowPro Customer Support
When it comes to customer service, CashCowPro is not exactly the most generous company.
It doesn't offer many communication channels, and it lacks phone support. However, it does provide a live chat option on its website, an email address for customer inquiries—[email protected], and a Facebook handle.
Its knowledge base consists of a cursory FAQ section on the website and a couple of other pages such as the CashCowPro blog, terms and conditions, and the privacy policy.
There's also an affiliate system you can check out if you intend to collaborate with the company.
To test the real quality of support, we sent a question via mail and received an answer within five hours. The rep that got back to us responded in a clear and informative fashion but lacked thoroughness and promptitude.
Overall, we give an average rating to CashCowPro's support team, highlighting the need for improvement.
CashCowPro Pros & Cons
Now that we discussed the pricing policy and features of the CashCowPro software, it's time to provide a general overview of its strengths and weaknesses.
Let's begin with its advantages:
Pros
Multifunctionality

—CashCowPro is a very comprehensive solution; it covers product and keyword research while also including operational features such as A/B testing and email automation.
Free trial

—If you don't feel like hopping into a paid plan right away, you can always choose to cancel the service during the 10-day free trial.
CashCowPro Chrome extension

—One of the most convenient and time-saving ways to conduct product research is to use a browser extension such as the

CashCowPro plugin

for Chrome.
Extremely easy to use

—Starting out with CashCowPro is a very intuitive and headache-free process; all you have to do is create an account, and the service will gather all your data without needing local installation or setup.
Useful secondary features

—Not many Amazon tools include

inventory control

or feedback tracking among its offering. This perk is highly-appreciated in many

CashCowPro reviews

.
Constantly updated

—The service claims it collects new Amazon

sales

data every 15 to 30 minutes, giving you real-time insights into the latest trends and keywords.
No solution is without its fair share of downsides. Hence, in this part of our CashCowPro review, we present the main shortcomings of the software:
Cons
Not as robust as other competitors

—CashCowPro does provide many different tools. However, it doesn't specialize in a specific aspect of

ecommerce

, so it faces the danger of becoming "the jack of all trades and the master of none."
Lackluster support

—As we pointed out earlier, the service doesn't offer many communication channels for contacting support. Moreover, waiting times are relatively long, and some answers are superficial.
Very scarce CashCowPro user reviews

—Finding even a couple of independent reviews turned out to be extremely difficult. There's a 4/5 rating on Cuspera and some positive testimonials on the website, but that's pretty much it.
Is CashCowPro Worth It?
CashCowPro is a solid Amazon tool for product research, conversion tracking, and monitoring performance metrics. It provides a handful of valuable functionalities, and the data is always new and actionable.
You can also have a bird-eye-view over your inventory status and customer feedback, which allows you to work on listing optimization.
Further, the operational features it puts at your disposal enable you to run as many A/B tests as you want and fine-tune your Amazon business strategy.
On the other hand, CashCowPro is clearly not the most popular or praised solution out there. It presents questionable customer feedback, and its support service falls short.
As we outlined in our CashCowPro review, this tool might come in handy for beginner Amazon sellers and those who focus on efficiency. However, if you have higher demands and want to scale your business even more, it might not be the right choice for you.
CashCowPro Alternatives
Talking about choices, here's the part where we put the focus of our review up against its most relevant and comparable competitors.
The results are as follows:
CashCowPro vs. AMZScout
These two Amazon tools are similar in many respects. For example, they both have product research and keyword optimization at the core of their offering.
However, AMZScout has a better online reputation and is way more affordable. CashCowPro fights back with split testing capabilities and email automation.
CashCowPro vs Sellzone
Unlike CashCowPro, Sellzone has the advantage of providing automation for PPC campaigns. The former doesn't focus so much on the marketing aspect of your Amazon business, but it gives you a handy Chrome extension and an inventory tracking feature instead.
All in all, Sellzone is the much more prestigious and successful solution of these two.
CashCowPro vs. Keyword Inspector
Much like CashCowPro, Keyword Inspector specializes in keyword tracking and listing optimization via product research. They pretty much share the same strengths and weaknesses, but the former definitely has the edge in terms of affordability. KI charges a whopping $99 monthly fee for its basic plan.
CashCowPro vs. Keyword Tool Dominator
Keyword Tool Dominator has the particularity of allowing integration with multiple sales platforms such as eBay and Walmart. It can also optimize your listing for Google and Bing, not just for Amazon's proprietary search engine.
On the other hand, CashCowPro has much more specialized Amazon-related tools and emphasizes on product research.
Wrap Up
As our CashCowPro 2022 review comes to an end, it's important to recap some of the main takeaways from this article.
Keyword optimization and product research are, undoubtedly, CashCowPro's bread-and-butter. The software is also known for assisting feedback management and A/B testing while keeping an eye on your inventory.
It's a multifunctional solution with lots of value to offer, although it certainly has its downsides.
Taking everything into account, we can conclude that CashCowPro is a more-than-decent listing optimization tool for small Amazon businesses as of 2022.
FAQ
No, this is not a free service. It does provide a 10-day free trial with any of its plans, though.
CashCowPro starts at $49.97 per month for the monthly commitment. You can learn more by reading our Pricing section above.
Yes. This is a legitimate Amazon solution that provides services for sellers in the US, Canada, Mexico, EU, UK, and Japan. India and Australia will soon be added to the list.
What is CashCowPro used for?
The software can be used for split testing of Amazon listings, keyword and product research, feedback tracking, and measuring sales metrics. You can find out more by reading our entire CashCowPro review above.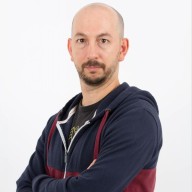 Nick Galov
Unaware that life beyond the internet exists, Nick is poking servers and control panels, playing with WordPress add-ons, and helping people get the hosting that suits them.