Podium Review—Let Your Brand Take Center Stage
Podium connects businesses with their consumers across many channels. It allows you to manage messages, run SMS campaigns, and analyze performance. Podium reviews management can build brand reputation and increase sales, but is it all perfect? Find out below.
Mobile apps:
Android / iOS
Removal of bad reviews:
No
Business size:
Small and medium
Key features:
Integration with POS, reputation management, excellent team, customer communication
Visit Website
Best for:
INCREASING YOUR BRAND REPUTATION
Strengths
User-friendly

Integration with POS

Reputation management

Customer communication
Expensive

Doesn't support Yelp
Whether you're a business owner bombarded with messages on numerous platforms or a social media manager tasked with gathering and enhancing online reviews, Podium is the perfect platform for you.
As one of the best reputation management tools in the market, Podium can help you cultivate a positive image—which is likely to translate into more popularity, more profit, and more success overall for your company.
Read on to find out more about Podium and what it can do for you.
What Is Podium?
Podium is a reputation management software that helps businesses track customer sentiment, produce and manage online reviews, and simplify customer engagement by texting.
More than 100,000 consumers are using the platform and not all of them are retailers; businesses in the hospitality and healthcare industries, for example, benefit greatly from Podium.
You can use the platform to schedule appointments, gather customer reviews, and collect payments.
(Yes, Podium is HIPAA compliant.)
Interface
The majority of users have praised the contemporary design of the Podium interface for the desktop version.
However, the mobile application does have few issues. Users have complained about it being messy and about its tendency to crash. They've also reported getting a black screen after logging in.
The Podium app is available on both iPhone and Android.
Features
It may sound weird, but Podium relies on texts to make your business more efficient—and it works!
One out of every three cell phone users in the United States has been reached by one of 100,000 Podium customers.
How does Podium do this?
Let's take a quick look at some of the company's features.
Reputation Management
Reputation is one of the key factors in building brand value in the market, and it's mostly built upon user reviews.
As a tool for review management, Podium makes it easy to pay attention to what your consumers have to say—it helps you reach out to dissatisfied customers and ensure that they feel heard.
This helps you build customer loyalty and, of course, make improvements to your organization.
Podium offers the following features:
Automated Review Requests: Reviews are fantastic, but what good is it to keep track of them if you don't get any feedback? Podium can automate requests so you get more reviews.
Review Notifications: Whenever a client leaves a new online review, Podium sends you an alert. This allows you to see and reply to fresh reviews before they are seen by more potential consumers.
Competitive Benchmarks: Podium allows you to evaluate how you compare to your peers. You may use review count, relative frequency, and star-rating to see how you do in comparison to others in the market.
SMS Campaigns
Podium SMS features are one of a kind. Because the text thread in Podium is two-way, the conversation may continue after the promotion ends, increasing engagement and customer satisfaction.
Podium is aware that SMS marketing is most successful when it seems personal and relevant to the client, that's why it helps you run tailored campaigns.
Also, Podium allows you to effortlessly manage your SMS marketing initiatives.
From your Podium dashboard, you'll be able to see how they're going and what their outcomes are by tracking different metrics like click, response, and unsubscribe rates.
Webchat
This is a great tool to chat with your visitors in real-time, reach out to a lead after a few hours, and convert leads into customers.
Webchat will request your site's visitors to enter their name and phone number before writing a query on the live chat and then save that information for you. All those leads are delivered straight to your email and—if it's one of Podium's integrations, they're also sent to your—CRM platform.
When you reply to the visitor's query, Webchat will transform your live chat message into an SMS. This enables your team to carry on the conversation and build a long-term relationship with your visitors.
Teamchat
Your teammates can use the Podium app to chat among themselves. This means they can all see what's going on and will be able to discuss it without having to waste time moving between programs or composing emails.
Podium allows you to interact with team members, customers, and leads all in the same space. This is an advanced function that you won't find in most other brand reputation management software.
Payments
Podium payments are more efficient and effective than in-person payments or bills sent by mail. While you're texting your clients, you can send them a link so that they can complete the transaction instantly with the Podium mobile payment processing system.
When they click on the link, your customers will see their invoice and select a payment option. This makes it easy for them to pay and for you to close a deal.
Podium supports Apple Pay, Google Pay, HSA, bank transfers, credit and debit card payments.
However, you may customize which payment methods you allow for each type of purchase. There's no additional monthly cost for this Podium feature, you just have to pay a processing fee per transaction.
With Podium, you can see which customers have completed their payment and who has an overdue balance. Plus, you can integrate Podium with your accounting software.
Videochat
This feature allows you to have face-to-face communication with your clients via secure video, allowing you to respond to their queries quickly.
It shortens sales cycles and makes it easier for consumers to describe exactly what they want.
Your company's online support can become stronger than ever using this functionality.
Feedback
The Podium survey feature provides a simple method to collect vital customer feedback. Instead of creating a link with a lengthy, boring survey, Podium texts clients a simple automated question.
Whenever they respond, Podium notifies you so that you can follow up the conversation in real-time and ensure a great customer experience.
As always: you're in control. You can decide how many customers receive feedback texts and track feedback trends by location, channel, department, etc.
Analytics
Podium gives you reports on your company and your competitors. It gives you insights into how successfully your business manages online reviews and engages with (potential) customers.
RPM Alamo, for example, shared in their Podium review that ever since it started using the service, the company has seen a 20% increase in its business overall. It's reached higher customer satisfaction, gathered more positive reviews, improved customer relationships, and generated more revenue.
Podium helps its customers keep track of various metrics. For example:
Average site rating
Total active conversations
Average first-response time
Number of leads generated
Total number of reviews
Additionally, Podium's software offers a sentiment analysis report that recognizes the most frequently mentioned terms in reviews as well as each customer's emotion.
Integrations
Podium makes it simple to automate repetitive procedures and optimize common tasks by integrating with over 180 different solutions. For example, Dentrix, Zenoti, Shopify, Everywhere Bridal, etc.
If you can't find the integration you're looking for in the list, you can request a new integration or even build one yourself.
Plans & Pricing
Podium has a free trial version available for customers in the United States, Canada, and Australia. It grants you access to a limited range of features such as a webchat service, 10 free review invitations per month, and the payment feature.
Pricing Plans
Up to 1000 contacts, up to three team members, and a host of features like online review capture, text-based website chat, and easy-to-use text marketing.
All the benefits of the previous plan plus unlimited members, unlimited contacts, integrations, onboarding, and whitelist branding.
The biggest plan that includes all the features of the previous ones along with automation, advanced payment options, multimedia marketing messages, and more.
If you want to acquire more services (or if you're not eligible for the free version), the services start from $99 per month.
However, Podium offers a wide variety of services that make every plan is unique. If you want to get an adequate quotation for your business, you need to fill out the inquiry form on the Podium pricing section on the webpage.
One possible disadvantage is that clients are required to sign up for a minimum of 12 months.
Support
If you need to talk to one of Podium's representatives, you could text or call them at 1-833-979-2912. They should answer you within a few minutes.
If neither of those options appeals to you, you could always email them or turn to the Podium help center on the website. The team is very helpful; the agents will do everything they can to make sure your experience with Podium is as smooth as possible.
Ease of Use
Podium shows users an overview of all their activities in one place—the dashboard. After logging in, you can access your inbox, read reviews from different platforms, and handle SMS marketing campaigns, all from the same window.
Podium allows you to automate responses, set up customizable templates, assign conversations, and send all major file types through the Podium messenger system, which makes it way easier for you to manage your communications.
Podium User Reviews
The service is reshaping how customers engage with local businesses. Thanks to the amazing features and top-notch customer support, most Podium reviews have been positive.
Podium has a 4.6 rating on G2—not a single business or individual has given Podium a negative review on that platform—and 4.4 stars on Capterra. Its reviews on Reddit have been pretty good as well. Users have praised its user-friendly layout, extraordinary customer service, and the availability of a free version.
Podium doesn't have a lot of negative feedback. There are some users who have trouble with the initial setup steps, others who believe that the cost is a little high, and a few more who'd like it if Podium supported Yelp.
Other than that, user complaints tend to focus on the Podium mobile app. It has more than 100,000 downloads and an average rating of 2.3. The mobile app users have complained about it having frequent bug crashes and being slow to send messages. It seems like its interface could also use some improvements.
Is Podium Worth it?
Podium is a prominent strategic brand reputation management system that assists small businesses in growing by increasing online reviews and improving customer interaction. According to Podium, after adopting the service, the average customer experiences a 6% boost in revenue.
All their features and customer support are awesome, but Podium's cost might be a little high for the average small business.
When compared to alternatives, Podium is best suited for larger teams and businesses with the financial means to invest in one of the market's best solutions.
Still, we at Hosting Tribunal strongly advise local companies to consider using a reputation management tool, be it Podium or another, more affordable option.
Alternatives of Podium
A few other reputation management companies are trending and have impressed users on the internet.
If you don't like Podium's usability or features, you can consider the following alternatives:
Podium vs Liveagent
Liveagent is an amazing platform used by thousands of small and medium-sized businesses. Its clients are mostly insurance companies, startups, ecommerce, SaaS, or telecommunication businesses.
The solution's features include customizable branding, screen-sharing, third-party integration, website traffic monitoring, proactive chat, and many more.
The price starts at just $15 per month—no wonder the platform is getting hyped.
Podium vs Hootsuite
Hootsuite helps brands manage social media more effectively. Its customers range from small businesses to large corporations in CPG, finance, healthcare, technology, higher education, and government services.
Hootsuite offers you campaign management, review monitoring, sentiment analysis, response management, and social media monitoring services.
The price starts at $49 per month.
Podium vs Sendinblue
Sendinblue specializes primarily in the execution of email campaigns. The best part is that you don't need any prior expertise designing emails because the software automates the entire process.
The base version starts at $25 per month, but there is a free version available too.
Final Verdict
Podium's offering is undoubtedly intriguing—texting is a simple yet novel method to boost business prospects. As long as it works, who are we to judge?
Podium reviews are overwhelmingly positive. Customers are happy with its features, customer support, and functionality. And why should they not be?
The whole suite of technologies enables the seamless integration of all corporate communications under a single dashboard, transforming formerly disjointed customer interactions into a single point of contact for your entire squad.
As one user review pointed out, Podium makes it significantly easier to manage and ensures nothing gets lost in the way.
You should sign up for its free service or contact the business for a demo to get a taste of the possible benefits.
The value reviews will bring to your organization will most likely keep you on Podium's long list of happy customers.
FAQ
How much is Podium monthly?
Podium prices aren't listed on its website. You have to contact the Podium support team, tell them about your requirements, and they will give you a quotation for a tailored plan.
However, there is a free version available for businesses in the US, Canada, and Australia.
Yes, it's definitely worth it. Podium is best for small and mid-sized businesses looking to leverage reviews, improve communication, and build an amazing reputation for their brand.
Many customers have praised the service and shared how much their business has objectively improved since they started using it. In fact, one customer explicitly stated in their Podium review that they simply can't imagine going without the service now.
We would recommend you try the platform out and see the results for yourself.
Is Podium a good company?
Yes, it is. Podium is an amazing company that helps businesses modernize customer interaction, gather feedback, and build reputation capital.
In 2018, Podium was ranked 13th on the 5000 Inc list of fastest-growing companies in the US. Forbes listed Podium as one of the next billion-dollar startups.
How do you use Podium reviews?
The Podium reviews strategy is not about censoring negative complaints, it's about getting happy customers to share their satisfaction.
Podium helps you drown out negative feedback by prompting your clients to share their experience and notifying you the minute a negative review is published so that you can step in and do damage control.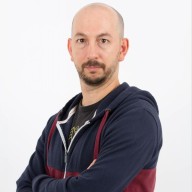 Nick Galov
Unaware that life beyond the internet exists, Nick is poking servers and control panels, playing with WordPress add-ons, and helping people get the hosting that suits them.
Leave your comment
Your email address will not be published.