RealWire Review - Is It Good for Press Release Distribution?
If you want a truly modern and effective solution to achieve your marketing goals, look no further than the RealWire press release! The UK-based company shows a profound understanding of today's business world by providing first-class distribution services online. To see why it's so successful, read our review below. 
Number of words:
Unlimited
Guaranteed placements:
No
Search engines distribution:
Yes
PR writing & editing:
Editing and writing tips
WORKS ON:
Edge
Opera
Chrome
Safari
Firefox
Key features:
UK distribution, search engine distribution, multimedia features, translation included
Visit Website
Best for:
ONLINE DISTRIBUTION IN THE UK
Strengths
SEO-oriented

Translation service

Allows for multimedia embedding

PR distribution to top search engines
Old-fashioned website

No traditional channels
The RealWire press release service, formerly known as WebitPR, specializes in online press release distribution.
The platform is particularly suited for IT press releases and other technology-based endeavors, as it doesn't provide any other type of traditional news distribution services.
To learn what are its main pros and cons, read our thorough RealWire review below.
What Is RealWire?
RealWire is renowned across the news release distribution industry for a couple of reasons.
First, it has a wide array of reputable customers, that include Canon, Panasonic, Kodac, or Philips, along with other Fortune 500 companies.
Second, it boasts up to 4,500 relevant contacts from a plethora of industries, such as telecommunications, gaming, IT, pharmaceutics, banking, healthcare, and finance.
And if you still have doubts about whether to use RealWire services, its No. 1 ranking in Google's Social Media News Release top should be enough to make up your mind.
RealWire Best Features
RealWire has distributed over 30,000 releases so far and 534 RSS Release Feeds, which you can subscribe to. However, this is not all that RealWire news releases can offer you.
Let's see which are its main strengths, shall we?
Top-Notch Online Services
RealWire follows the latest trends in digital marketing and public relations.
For this reason, the press release company has decided to let go of the traditional means of news release distribution, such as TV, radio, or print.
It has further successfully embraced online dissemination through search engines and social media platforms, which are the bread and butter of RealWire outlets.
Unlimited Word Count
RealWire is one of the few press release distribution services that allow for unlimited word count with all of its packages.
This is certainly a feather in RealWire's cap, as it gives freedom to create your content as you wish. All the same, we at Web Tribunal, strongly advise a maximum of 800 words written per release.
Оtherwise, your PR message will become too lengthy and difficult to follow by potential customers.
Social Media News Release
The RealWire press release service places high value on social media distribution, and the No. 1 ranking on Google's list of Social Media News Release sites shows it.
When you choose RealWire's second-tier bundle, the company will distribute the press release to popular social networks, such as Twitter, LinkedIn, YouTube, or Vimeo, pitching relevant influencers and bloggers, as well.
Focus on Multimedia and SEO
RealWire is aware that well-optimized, SEO-friendly, and rich media content is a must-have for today's business success.
That's why RealWire PR services include multimedia embedding of three images and three document links per release, along with SEO enhancements, even with the most basic package.
Translation Service
If you want to raise your brand's awareness without any cultural or linguistic borders, RealWire has got you covered!
The PR release service provides translation from English to other widely used languages such as French, Spanish, German, or Italian.
Thanks to Creative Translation, which is RealWire's business partner, you can rest assured your target audience will hear your story and truly understand it.
Writing Suggestions
RealWire distribution of press releases is not the only service that you'll enjoy if you choose to work with the company.
Its editorial team consists of versed writers and journalists who can assist you anytime during the PR-writing process. RealWire's team can give suggestions for improving SEO and increasing the readability of your content to suit your targeted market.
Receive Press Releases
With RealWire, you can also request press releases by using the "Receive Press Release" option.
Apart from sending press releases, you will now be able to see relevant news from your area of interest in a maximum of 24 hours, which is a highly appreciated perk, mentioned often by users in their praiseful RealWire reviews.
Extensive Editorial Checks
Before your press release is published on renowned news platforms and top search engines, you want to make sure there isn't any regrettable mistake, typo, or miscommunication in it.
For this purpose, RealWire offers a thorough piece-reviewing process and high-quality proofreading.
As mentioned above, they can also help with the writing of the release, although they don't officially provide a writing service. You could try text-generating software and submit the content to RealWire's editors for improvements.
Distribution
After you upload your press release, the editorial team will review, approve, and eventually send the piece for publication to a multitude of RealWire outlets.
By using RealWire, Google, Yahoo, and Bing can index your release, apart from social media networks and aggregators features.
Also, the use of RealWire press release distribution generates a unique URL for your PR. You will have the option to syndicate the PR to industry-specific publishers according to the nature of your product or service and the audience that might be interested in it.
You can also opt for press release publishing via RealWire's partners — Press Association and Dow Jones.
Whatever you choose, RealWire will instantly distribute the release after its approval or at a time you choose.
Reporting
In this section of our RealWire review, we will discuss the service's analytics and reporting capabilities.
The British press release service provides RealWire Influence Rating™ as its main evaluation tool.
It is designed to track all the relevant URLs that feature your PR and to analyze different parameters, such as coverage, type, or the potential influence of a specific website on your brand's success.
Moreover, you can measure the relative impact of your release. You can compare it to similar stories from your industry using Release Performance Score™, which is also part of the RealWire services.
It can also provide a PDF clipping and produce reports on your estimated ROI rates, total exposure, and potential audiences.
Keep in mind that RealWire can conduct post-distribution monitoring for two, five, or 10 days. The RealWire pricing for this service increases as the time period extends.
What We Disliked
There's no such thing as a perfect press release wire service.
In fact, this stands true for any type of business.
We have high demands in regard to value and quality, so we've put RealWire to the test, trying to figure out its flaws.
Naturally, a few of them came out as the most annoying:
No traditional press—

RealWire services

don't include distribution to traditional outlets that are not parts of the online environment, such as radio, TV, or print.

Lackluster visuals—T

he website looks out-of-fashion, not quite engaging, and less user-friendly than other competitors'. However, navigating its content is a pretty intuitive and straightforward process.
RealWire Pricing
RealWire is known for keeping its offering simple and transparent. The company puts two different packages at your disposal. No RealWire free version or trial is available.
Without further ado, here is the list of RealWire prices and plans:
This plan offers unlimited word count, targeted industries and geographical areas, three images, and three document links. It also includes distribution via M2 PressWIRE, and indexing by Google News or other aggregators.
This RealWire press release package includes everything from the previous plan, but with the addition of relevant social media platforms where bloggers and influencers will endorse your PR. RealWire outlets for social media distribution include Twitter, LinkedIn, YouTube, or Vimeo. Also, RealWire's Twitter posts all releases to its feed, and they will remain there for good.
As we've mentioned earlier in our RealWire review, you have the option to choose post-distribution tracking of the release for up to 10 days.
When choosing the Sendit plan, this feature will raise the total RealWire cost to $537.80 (£379).
With Blogit, the price will go up to $636.58 (£449) for 10 days of Proveit - RealWire's monitoring tool.
You will need to pay an extra RealWire fee of $309.73 (£218.27) for the translation service, and you will have to keep your text within the 800-word limit.
Multimedia embedding of videos, more than three images, or more than three documents requires another add-on and will set you back $70.95 (£50).
Note that the above-mentioned prices don't include the VAT, which you'll have to pay separately.
RealWire Support
Next up in our RealWire press release review, we'll be taking a look at the quality and speed of the company's customer service.
In order to get in touch with the team, you can access RealWire's official website and go to the "Contact Us" page, where you will find the location of the company - which is based in Lincoln, UK - the email address, working hours (08:00 am - 17:30 pm GMT), and a contact form.
There isn't much customer feedback on the quality of RealWire support, so we decided to test it ourselves. We wrote to RealWire's crew by email and received a respectful and insightful answer within three hours.
In terms of online resources, the website doesn't provide a lot of information or educational content. Instead, it offers a rather extensive FAQ section at users' disposal.
This section is well-organized and complete, providing help for new clients and starting entrepreneurs to take a grip on the best RealWire services and enjoy press release tips.
RealWire User Reviews
There are very few RealWire reviews or online opinions on this PR release service.
All the same, some testimonials swear by the quality of RealWire's services and support.
Some of the praises outlined on the official website can be summarized as follows: "Highly professional, uniquely tech-focused and the opposite of automated!" or "The website is easy to use, and the service from their account team is first class."
The company is also absent from the Better Business Bureau, where it doesn't hold any accreditation or RealWire BBB rating.
Additionally, RealWire lacks feedback from social media networks and platforms. For instance, we couldn't find any RealWire reviews on Reddit, as no user has expressed their view on the service yet.
Also, there are no relevant mentions of RealWire on third-party review sites such as TrustLink, G2, or alike. It seems the Lincolnshire company is not that renowned among end-users.
Is RealWire Worth It?
RealWire turned out to be one of the best press release distribution providers in terms of social media coverage, SEO functions, and multimedia capabilities.
These three main advantages render the company a modern, progressive, and client-centered one.
On the other hand, we've also identified some issues with its features in this RealWire review.
The first and biggest drawback is the complete lack of traditional means of distribution; the service focuses completely on digital distribution. Second, its user interface could definitely use some updates and design improvements.
That being said, RealWire's shortcomings are not many nor fatal. We can confidently say that RealWire is one of the most efficient and reliable press release companies.
RealWire Alternatives
We've spent some extra time researching the best press release distribution services to give you a perspective on how RealWire stands against its competition.
Here's what we found:
RealWire vs. PRWeb
PRWeb is a news distributor that certainly knows the importance of press releases. It is also somewhat of a cheap press release solution, requiring only $99 per press release, while RealWire falls somewhere on the more expensive side. However, RealWire does provide a lot of value for the money: international press release distribution, translation services, and detailed reports.
RealWire vs EIN Presswire
Right from the start, EIN Presswire has the edge when it comes to pricing.
By the same token, it offers only five distribution lists per release, while RealWire excels at syndication to hundreds of outlets and submitting pages to Google, Yahoo, or Bing.
RealWire vs. GlobeNewswire
These two services are quite similar when it comes to the underwhelming optimization of the website.
However, RealWire displays its pricing policy in an overt and transparent fashion, while GlobeNewswire doesn't provide any pricing information publicly.
RealWire vs RealWireJet
NewswireJet fights for the position of the best press release service for small businesses and starting entrepreneurs.
RealWire is more geared towards seasoned companies, especially from the IT industry, and mostly from the UK.
Final Verdict
After a thorough review of the provider, the RealWire press release proves to be a worthy addition to our list of the best press release distribution services as of 2022.
Its reporting tools, global dissemination, and translation services make up for the lack of distribution to radio, TV, and print. They also transcend the fact that RealWire is primarily dedicated to the British audience.
Although all press is good press, some avenues are better than others. RealWire surely belongs in the former category.
FAQ
Yes. RealWire is a highly functional and reliable solution for your public relations needs. Note that you can use it only for online press release distribution.
Yes. RealWire is a perfectly legitimate service, even though there aren't many press release distribution services reviews to back up its claims. There's no proof or suspicion of being a scam either.
How much does RealWire cost?
RealWire lays out two main packages from which you can choose for PR distribution and monitoring - Sendit ($211.25) and Blogit ($324.67).
Is there any RealWire discount in place?
There isn't any RealWire coupon, special deal, or discount available at the moment of writing this review. However, we will keep you updated about ongoing changes in the RealWire press release offering.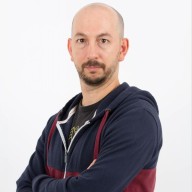 Nick Galov
Unaware that life beyond the internet exists, Nick is poking servers and control panels, playing with WordPress add-ons, and helping people get the hosting that suits them.
Leave your comment
Your email address will not be published.