A 2022 Review of PR Newswire—Is It the Right Solution for Your Business?
PR Newswire has been providing top-quality distribution services since the '50s and knows the importance of the press release. It guarantees international exposure, refined audience targeting by various criteria, and many other features. Read our thorough PR Newswire review below to see if it's the right solution for you.
Guaranteed Placements :
Yes
Search engines distribution:
Yes
WORKS ON:
Edge
Opera
Chrome
Safari
Firefox
Visit Website
Best for:
BEST FOR GRANULAR TARGETING OF AUDIENCES
Strengths
International coverage

Vast experience

Social media exposure

Advanced monitoring tools
Steep prices

Steep prices
PR Newswire is one of the most popular news distribution services in the business. It has been offering top-quality news release distribution for nearly 70 years, and it's still going strong!
It can connect you with the most reputable outlets worldwide.
But is that enough to make the best solution on the market?
Read our detailed PR Newswire review below to see where it excels and falls short.
What Is PR Newswire?
PR Newswire is one of the oldest press release companies. It was founded in 1954 by Herbert Muschel, an ambitious Manhattan entrepreneur.
The winner of the 2013 CODiE Award for "Best Press Release Distribution Solution," PR Newswire generates up to 48% more media pickup than its competitors.
The press release company is also a trusted source among journalists and a preferred solution by end-users, judging by the numerous positive PR Newswire reviews online.
Let's see if the PR Newswire services live up to their spotless reputation.
PR Newswire Best Features
PR Newswire sends your PR to over 10,000 websites, 3,000 outlets, and 550 news channels.
What else makes it stand out from the crowd?
Wide International Exposure
The company's main claim to fame is its international press release distribution. It has a huge network of global channels and allows you to target specific regions.
Thanks to the PR Newswire PR services, you can reach audiences across several continents.
Lots of Targeting Parameters
PR Newswire's advanced news release targeting capabilities allow you to select your audience using different criteria.
These include everything from age, gender, and location to interests and topics.
The press release publishing services are available in 170 countries and more than 40 languages!
Multimedia Embedding
PR Newswire enhances your press release with video, audio, photos, and animations. The visuals will help you attract and retain the readers' attention.
The only downside is that you have to pay an extra $299 to add this to your PR Newswire press release package.
Traffic and Visibility
PR Newswire will not only distribute the press release. It will use different dissemination and optimization methods to improve its visibility.
For starters, it sends your piece to news media with huge audiences, like CNBC, ​​Readers Digest, and more.
What's more, it connects you with relevant bloggers and influencers. Finally, it uses industry-specific handles to optimize your social media exposure.
Subscribing Journalists
The PR Newswire distribution services don't rely solely on numbers.
Sure, it has a huge network of outlets. But its strength is that it cultivates collaborations with professionals from different industries.
So, instead of sending the press release to the entire network every time, it can match them based on relevance.
That way, subscribing journalists will receive only content they're interested in, and your piece will reach its target audience.
Distribution
The first step of the PR Newswire press release distribution process is to upload your piece on the platform. Follow the guidelines on the website, and it shouldn't take you more than five minutes.
After that, you just sit back and wait for PR Newswire to complete the online press release distribution.
Your published press release will soon appear on renowned media channels. The list of PR Newswire outlets includes names like Yahoo! Finance, Readers Digest, New York Magazine, and CNBC.
Among the non-American networks are Sina Weibo, Press Association, Middle East News Agency, and so on.
Reporting
The company doesn't limit itself to the PR release service. It goes the extra mile and offers comprehensive marketing campaign analysis.
Its premium monitoring and reporting tools are praised by end-users in numerous PR Newswire reviews.
After the dissemination, the company prepares the so-called Visibility Reports. They include key performance and engagement data, such as expected ROI, total reach, potential audiences, and lead conversion estimates.
What We Disliked
As is the case with any other press releases service, no matter how reputable, PR Newswire has some shortcomings.
Let's see what they are:
Very expensive

—Undoubtedly, the steep

PR Newswire prices

are the biggest downside of the service. The costs start from $350 for

local press release distribution

and go all the way up to $8,700 for international dissemination.
Mixed customer feedback

—The company enjoys tons of positive feedback and worldwide recognition. Yet, many users complain about the steep and convoluted pricing, the unintuitive interface, and the unresponsive

PR Newswire support

team.
No writing service

—PR Newswire doesn't offer writing services. It focuses solely on

sending press releases

to premium outlets and newsrooms.
Plans & Pricing
PR Newswire's pricing list is a bit confusing and very long. To simplify things, we cover the main services below.
Note that each PR Newswire cost we mention is for a 400-word press release. The company charges an extra fee for every 100 words on top of that limit.
PR Newswire Support
You can find the company's phone number and a contact form on the "Contact Us" page.
To assess the quality of support, first, we looked for user opinions. We stumbled upon many positive comments in PR Newswire reviews. In them, customers deem the reps helpful.
That said, a great part of the feedback was negative, rendering the team unresponsive and unwilling to resolve the clients' issues.
Next, as part of the Web Tribunal review process, we emailed the team, asking whether PR Newswire has a free version. We received a thorough and polite response within three hours.
While the lack of a free version is disappointing, the promptitude and friendliness of the team are noteworthy.
Still, given the mixed user opinions, we could assume the quality of support varies between agents.
PR Newswire User Reviews
As we mentioned above in the PR Newswire review, the company's online reputation is mixed. That said, after being on the market for almost 70 years, any company is bound to accumulate a mixture of opinions.
While it sports a decent 4/5 stars on G2 and 6.9/10 on TrustRadius, its rating on Best Company is only 1.6/5. What's more, PR Newswire doesn't have a BBB accreditation or rating.
Some people consider PR Newswire the best press release service. Others criticize its costly packages, hidden fees, and complex interface.
One particularly negative comment from a PR Newswire review on Reddit sums up the criticism nicely. The user describes the press release wire service as a: "Waste of money!"
While we disagree with these strong words, we admit that the prices can get ridiculously high.
Is PR Newswire Worth It?
The wide international coverage, refined targeting options, and powerful analytics reports make PR Newswire one of the best press release distribution services.
That said, it's not the most suitable solution for small and mid-size businesses. It's quite pricey and a bit hard to use.
If you're on a tight budget, you may look for an unlimited press release distribution service or a cheaper solution.
We discuss a few viable alternatives below.
PR Newswire Alternatives
In this section, we compare PR Newswire to other giants on the market.
PR Newswire vs. EIN Presswire
Compared to PR Newswire, EIN Presswire offers low-cost news release distribution. Its pricing starts from $99.95 per release.
However, PR Newswire justifies the high price with possibly the widest exposure and best reporting tools on the market.
Its years of experience certainly give it an advantage over other solutions.
PR Newswire vs. eReleases
eReleases is very similar to PR Newswire—wide exposure and high prices. The two companies even have a collaboration!
That said, the PR release service can't keep up with PR Newswire's refined targeting methods and advanced metrics.
eReleases' main advantages are the writing service and slightly lower costs.
PR Newswire vs. 24-7 Press Release Newswire
These two solutions are complete opposites.
PR Newswire provides broad exposure and targeted audiences at very high costs. 24-7 Press Release Newswire, in contrast, isq an extremely cheap press release service, charging $29 per release.
That said, it offers rather basic services compared to PR Newswire.
PR Newswire vs. PRWeb
Both companies are part of Cision Inc. That said, the similarities between them end there.
PRWeb is much more affordable, fitting the needs of smaller businesses. PR Newswire, on the other hand, is optimal for the ambitious marketing campaigns of large enterprises.
Wrap Up
As part of our PR Newswire review process, we read tons of press release distribution services reviews and tested the solution thoroughly.
After all that, we can confidently say it's one of the best press release distribution services as of 2022.
With vast experience and wide international distribution, it's hard to beat. If it weren't for its extremely high pricing, it'd be the absolute best newswire service on the market.
Still, it should be the go-to choice for large enterprises looking for global exposure.
FAQ
Yes. PR Newswire is one of the most experienced and reputable press release companies. It operates since 1954 and is still going strong.
Can you send multimedia materials via PR Newswire?
Yes. You can embed videos, photos, infographics, or audio clips. This type of content can increase your PR views by 300%!
Unfortunately, PR Newswire charges an extra $299 for this service.
How much does PR Newswire cost?
PR Newswire is probably the most expensive solution of its kind. And while the price is justified by the high quality of its services, not everyone can afford it.
Its starting price is $350 per release for local distribution, and it goes all the way up to $8,700 for international dissemination.
For more details, check out the pricing section of the PR Newswire review above.
Is there any PR Newswire discount?
There isn't any special deal or offer in place at the time of writing this article. That said, we monitor the market regularly, so we'll keep you posted.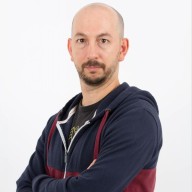 Nick Galov
Unaware that life beyond the internet exists, Nick is poking servers and control panels, playing with WordPress add-ons, and helping people get the hosting that suits them.