NewswireJet 2022 Review - Tested, Analyzed, Compared
Edited by
Aleksandra Yosifova
Are you looking for cheap online press release distribution? NewswireJet offers wide exposure at affordable prices, writing services, and a thorough review of your piece. Read our in-depth NewswireJet review below for more details.
Number of words:
500; 1,200 for financial PR
Guaranteed Placements:
Yes
Search Engines Distribution:
Yes
PR Writing & Editing:
Yes
WORKS ON:
Edge
Opera
Chrome
Safari
Firefox
Visit Website
Best for:
SMALL AND STARTING BUSINESSES
Strengths
Simple and beginner-friendly

Affordable

Fast turnaround

Expert review of your PR

Writing service
Unsuitable for large campaigns

Basic reporting
NewswireJet offers extremely affordable packages and provides wide exposure with beginner-friendly use.
But is that enough to get ahead of other, more established press release wire services?
We tested its services, probed the support, compared prices, and studied its reputation.
Check out our detailed NewswireJet review to see where it shines and where it falls short.
What Is NewswireJet?
NewswireJet is an online press release distribution solution founded in 2018.
Its affordable costs and wide exposure make it perfect for small businesses.
NewswireJet PR's services include over 420 guaranteed placements, distribution to more than 100,000 journalists, multimedia embedding, and SEO enhancement capabilities.
But that's not all.
NewswireJet Best Features
Most press release distributors share common characteristics, but that doesn't mean they are made equal.
Here are the features that help NewswireJet stand out among its peers.
Incredible Affordability
NewswireJet beats the majority of press release distribution services with its affordability.
Its pricing starts at $59. With the top-tier package, you also get professional PR writing.
This makes it suitable for starting businesses that want to make a name for themselves.
Its advanced plans can cater to the needs of bigger organizations as well.
Writing Service
For an extra fee, NewswireJet's versed and experienced journalists will write your press release. This is a great option for businesses that lack professional writers.
With the Buzz Maker Plus plan, NewswireJet will take care of everything, making the information you want to share with the world newsworthy and distributing it to renowned outlets.
Great Ease of Use
News release distribution is a piece of cake.
All you have to do is enter your details and upload your piece.
The company will review and edit it.
Then, it will distribute the press release to all the relevant NewswireJet outlets.
Wide Coverage on Reputable Networks
NewswireJet is sending press releases to Google News, Yahoo, and Bing News, as well as to other 4,500 sites and blogs.
Better yet, it works with top-level news platforms, such as The Huffington Post, ABC, FOX, NBC, USA Today, or CBS, to name a few.
The NewswireJet distribution includes press release publishing on traditional media channels, like TV, radio, and news bulletins.
Last but not least, the company puts you in touch with influencers from your industry.
SEO Functions
The importance of the press releases your business distributes is enormous.
It helps you get your message across and popularize your business in the eyes of readers and search engines.
While NewswireJet's news release services cover Google and Bing News, as well as Yahoo!, they don't include search engine optimization. In other words, proper web formatting and keyword distribution are up to you.
Distribution
NewswireJet's press release distribution is simple and streamlined.
First, you need to register, which takes less than a minute. The website will redirect you to your dashboard. There, you can upload your piece or order it to be written.
Naturally, the latter requires your input so that the NewswireJet journalists know what to write about.
After you provide all the details about the PR and your payment info, the reviewing process begins.
The editorial team will make sure your PR is flawless and news-ready. If needed, it may return to you with feedback and improvement suggestions.
Only then will it send it to the NewswireJet outlets included in your plan.
You will get a report about its reach and reception 24 hours after the distribution.
Basic Reporting
NewswireJet doesn't have the most advanced reports in the industry.
All plans include a PDF placement report. It includes links to all the platforms where your release is featured.
Unfortunately, the NewswireJet reporting services are limited to just that. You can't track metrics like audience engagement.
That said, the list of published URLs allows you to monitor lead conversion to evaluate the campaign's success.
What We Disliked
NewswireJet is an excellent solution, but it's not without its downsides.
Let's see where else it falls short.
Very slow website

—While NewswireJet has many merits, getting to know it better for the preliminary research for our unbiased review was tough as the site was taking forever to load. Once accessed a couple of times, the relevant cookies and settings in the browser speed up the experience, but the overall impression is not that great.

Not suitable for big corporations

—While it's great for small businesses, this

PR release service

is not that suitable for large companies. Should they require more extensive campaigns and international press release distribution, a service like

EIN Presswire

would be a much better fit.
Plans & Pricing
The service doesn't offer a free trial or plan. All the same, it is one of the most affordable press release services.
Here's an outline of its pricing structure.
The basic NewswireJet press release package is perfect for small businesses that just want to test the waters of press release distribution. It comes with 250+ guaranteed placements on media sites, PDF reports with links included, and Google, Yahoo, and Bing inclusion.
This NewswireJet press release package includes everything from the basic plan, but it adds 420+ guaranteed placements. Plus, it distributes your PR to premium news networks, including ABC, CBS, FOX, CW, and ABC.
NewswireJet advertises this as the Done-For-You PR package. The team will make sure your PR is flawlessly constructed. The company will distribute the press release only after thorough and careful revisions.
These are the main NewswireJet pricing plans for one-time use. But if you want to distribute several PRs, you can get the same packages for monthly usage.
That way, the NewswireJet cost per release will be slightly lower.
Support
You can access the NewswireJet support center after you register. Fortunately, you can do so for free. Then, you can submit a ticket from your account.
And if you don't want to sign up, here's a little trick.
If you navigate to the Partners page, you'll find the company's email address and a ticketing form.
As always, we at Web Tribunal tested the service. We contacted the team via email, asking if there's a NewswireJet free version we can try out before subscribing.
The reps replied within four hours. They patiently explained that NewswireJet doesn't offer a free trial, but we can try out the cheapest plan. The response was polite and detailed. They even listed the pricing plans.
Although the means of contact are limited, we were impressed with the quality of support this cheap press release service maintains.
NewswireJet User Reviews
The company is relatively new on the market, so it doesn't boast a lot of user opinions online. NewswireJet doesn't have a BBB accreditation either.
Still, it enjoys high ratings on platforms like G2 (4.1/5 stars) and CuriousCheck (4.7/5 stars). The comments we came across are mostly positive.
Namely, users praise the personalized approach toward customers, the high ease of use, and unbeatable prices.
That said, we also find some criticism toward the press release company. Take, for example, the following NewswireJet review on Reddit:
"Paid $100 for 'premium PR service' at NewswireJet. Their report said the press release was published on more than 200 websites. I got zero downloads & zero traction."
Nonetheless, this seems to be an isolated complaint. Also, the $99 package doesn't include writing services, so the engagement is down to the issuer rather than the distributor.
Most users render it one of the best press release distribution services in this price range.
Is NewswireJet Worth It?
The NewswireJet prices, impressive exposure, and turnaround times make it the best newswire service for small businesses.
That said, it isn't ideal for large enterprises and well-established brands looking for full-blown public relations campaigns.
All the same, it is an excellent choice for the market it targets.
NewswireJet Alternatives
To imbue our detailed NewswireJet review with extra objectivity, we analyzed some of the alternative solutions in the press release industry.
NewswireJet vs eReleases
eReleases is one of the most experienced and reputable press release distribution companies. In contrast, NewswireJet is still a "rising star" in the industry, with only four years behind its back.
Thanks to its wider reach, eRelease is more suitable for well-established businesses, while NewswireJet's fees fit the needs of smaller companies.
NewswireJet vs 24-7 Press Release Newswire
24-7 Press Release Newswire's main claim to fame is its affordability. It's even cheaper than NewswireJet, starting at only $29 per release.
That said, this PR release service provides relatively limited exposure and takes longer to process each release.
NewswireJet vs PRWeb
PRWeb offers advanced SEO functions, industry targeting, and proofreading.
Commonly praised in press release distribution services reviews, these features give PRWeb an advantage over NewswireJet.
NewswireJet fights back with a writing service and better customer support.
Final Verdict
NewswireJet is possibly the best press release service for small businesses.
Although scarce, NewswireJet reviews online are extremely positive. Users praise its affordable costs and excellent writing services.
The support is quick and helpful, while the guaranteed exposure is superb for the price point.
FAQ
Yes. NewswireJet is a real company. It offers top-quality writing and distribution services.
It's ideal for small companies that want to take their press release dissemination to the next level.
Is NewswireJet a legitimate service?
Yes, NewswireJet is a trustworthy and legit service.
We investigated it thoroughly and presented our findings in this detailed NewswireJet review above.
Is there any NewswireJet discount or special offer?
There's no special offer, coupon, or discount at the time of writing this article.
How much does NewswireJet cost?
NewswireJet's price starts at $59 for the basic plan and goes up to $526 for a monthly subscription.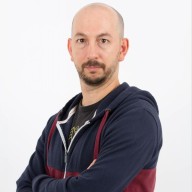 Nick Galov
Unaware that life beyond the internet exists, Nick is poking servers and control panels, playing with WordPress add-ons, and helping people get the hosting that suits them.