2022 Linking News Review—Detailed Analysis & Comparison
Edited by
Aleksandra Yosifova
"All press is good press." With Linking News, you'll get the best press possible. Use the company's enormous list of influencers and premium outlets to take your business to the next level. How to do that? Find out in this in-depth Linking News review!
Number of words:
Unlimited
Guaranteed Placements:
Yes
Search Engines Distribution:
Yes
WORKS ON:
Edge
Opera
Chrome
Safari
Firefox
Visit Website
Best for:
GAINING EXPOSURE ON PRIME MEDIA OUTLETS
Strengths
Guaranteed international exposure

Fast turnaround

No word limit

Reasonably-priced basic packages

Excellent reputation
No writing service

Basic reporting
Linking News is a relatively new player in the news release distribution arena. Even so, this press release company rises above the competition in several aspects.
Our comprehensive Linking News review below analyzes in detail its turnaround times, the exposure it grants, pricing, customer service, and more.
Let's dive right into it.
What Is Linking News?
Linking News is an online press release distribution service. It is part of a larger news company that handles public relations inquiries, informative materials, and media reports.
Linking News' main claim to fame is the guaranteed exposure to over 900,000 journalists and 90,000,000 social media influencers worldwide.
These outlets include giant platforms like Yahoo! Finance, Associated Press, and Google News, and channels like ABC, NBC, FOX, CBS, and MarketWatch.
Better yet, the company offers white-label PR release services. This is just one of the many commonly praised features by end-users in Linking News reviews.
Let's see what else it offers.
Linking News Best Features
In this section, we discuss the most noteworthy Linking News services.
They include wide exposure, quick turnaround times, generous plans, and more.
Guaranteed International Exposure
With Linking News, you'll enjoy guaranteed placements on US and international platforms.
It is a particularly good choice if you want your press release to reach China. The list of Linking News outlets contains 200+ Chinese websites, such as China.com and China Daily.
The English-speaking channels include Yahoo News Australia and Yahoo Finance New Zealand, among others.
Extremely Wide Social Media Coverage
Linking News collaboratеs with almost one million journalists.
In addition, it prides itself on the longest list of influencers out there—an outstanding 90 million.
The company can not only distribute the press release but help you take your business to the next level with impressive multi-channel exposure.
White Label Services
With the white labeling feature, Linking News will get your press release published on third-party sites with no brand name other than your own.
This allows you to buy and resell Linking News PR services.
Positive Customer Feedback
End-users praise the company's high ease of use and customer support in their Linking News reviews. They claim the agents are remarkably fast and helpful.
Others leave positive comments about its press release distribution services and the great exposure.
Fast Turnarounds
Linking News can get your press release published and send you a report with backlinks in just two business days.
The fact that the pieces reach the audience so quickly is commonly praised in Linking News reviews.
No Word Limit
Another noteworthy Linking News feature is the unlimited word count.
But there's more.
You can also embed an unlimited number of images and multimedia and add unlimited keyword links to your PR.
All this at no extra cost!
Distribution
The Linking News press release distribution process is seamless and incredibly quick.
All you have to do is enter your contact information and upload your press release. Then, you fill in the text boxes for the headline, deck, and boilerplate of your piece. You choose a package and pay for it, and you're done.
After that, you just wait for the editorial team to approve and distribute the press release. Within two business days, your piece will reach the chosen Linking News outlets, journalists, newsrooms, and influencers.
Reporting
After the press release publishing, Linking News will send you a report hours after distributing your work. It includes a list of all channels where your PR is featured.
Unfortunately, it doesn't contain more than that.
You can judge the campaign's success by monitoring your lead conversion, sales increase, and brand awareness growth.
What We Disliked
Even though it offers some outstanding features like international press release distribution and white label services, the Linking News news release services are far from perfect.
Here are the main shortcomings we noticed:
Expensive higher-tier plans

—Linking News basic offering is quite advantageous. That said, the

Linking News free

for the higher-tier plans is pretty steep, considering it's for a single press release.
Plans & Pricing
Like most press release service companies, Linking News doesn't have a free trial. Still, it offers a wide choice of paid options.
Here's what they are:
Linking News Support
You can find the company's contact information on the website.
However, the only way to get in touch is via email. The team works Monday through Friday.
Still, the support agents enjoy a lot of praise. Users describe them in their Linking News reviews as helpful and knowledgeable.
To check these claims, we sent an email asking about the company's refund policy. The support crew returned a detailed and informative response within four hours.
They explained that we could request a refund only before the PR is published, and even then, we need to pay a cancellation fee.
While the answer in itself was disappointing, we were satisfied with the customer service.
Linking News User Reviews
Linking News doesn't have a BBB accreditation or rating. Still, its reputation on popular user review platforms is stellar.
We only found a few complaints regarding insufficient customization capabilities or occasionally sloppy editing.
Other than that, Linking News boasts high ratings—4.4/5 on Trustpilot and 4.6/5 on G2. We also checked for Linking News reviews on Reddit but didn't find any.
All the same, the user opinions on the other platforms are mostly positive.
Is Linking News Worth It?
The company offers one of the best press release distribution services in terms of exposure.
What's more, it provides short turnaround times and white labeling.
That said, Linking News is not the best press release distribution option if you need to send out multiple articles.
Still, the basic package is affordable, and the white labeling option allows you to resell the services.
This, plus the premium news outlets, are enough to secure Linking News a place on our list of the best press release distribution services as of 2022.
Linking News Alternatives
Below, we analyze how Linking News compares to some of the top press release companies out there.
Linking News vs eReleases
Although Linking News is not a particularly cheap press release service, its basic package is cheaper than eReleases—$159 compared to $299.
Besides, eReleases imposes a word count and multimedia embedding limit. Still, it is more renowned than Linking News.
Linking News vs 24-7 Press Release Newswire
24-7 Press Release Newswire prevails when it comes to prices, charging only $19 per release. However, the cheap cost comes at the expense of quality.
Its list of outlets is underwhelming compared to that of Linking News. The latter works with premium media channels and guarantees international exposure.
Linking News vs PRWeb
PRWeb maintains a good price-to-quality ratio. Its press release wire services start at $99. It has some renowned names on its list of outlets, although it can't reach the level of Linking News.
Besides, judging by end-user reviews and our own experience, Linking News has better customer support.
Final Verdict
As our Linking News review comes to an end, let's go over the main points again.
The service is a solid choice for larger enterprises looking for exposure on premium international media channels.
Plus, the white label feature presents a unique opportunity. You can resell Linking News' services.
Ultimately, it is a flexible and powerful press release service.
FAQ
What is a press release distribution service?
A PR distribution service will help you disseminate your press release through various outlets and newsrooms.
That way, you can increase your business's brand awareness and sales.
Which company press is best?
That depends on whether you need cheap dissemination services, exposure to renowned media channels, writing and editing, and so on.
Each solution comes with different perks.
To find the most suitable one for you, check our thorough reviews of the best press release services.
How much does Linking News cost?
Linking News' price starts at $159 and goes up to $1,580. For more details on pricing plans, read our dedicated section above.
How much does eReleases cost?
There are no Linking News deals, coupons, or special offers at the time of writing this Linking News review. If something new comes up, we'll make sure to update the information.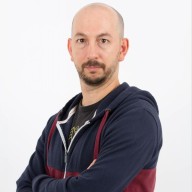 Nick Galov
Unaware that life beyond the internet exists, Nick is poking servers and control panels, playing with WordPress add-ons, and helping people get the hosting that suits them.