Detailed GlobeNewswire Review—Exposure for Everyone?
Edited by
Aleksandra Yosifova
With a large international network of outlets and advanced reporting, GlobeNewswire stands out from the crowd. But is it truly the best? Read our in-depth GlobeNewswire review below to find out.
Guaranteed Placements:
Yes
Search Engines Distribution:
Yes
PR Writing & Editing:
Only editing
WORKS ON:
Edge
Opera
Chrome
Safari
Firefox
Visit Website
Best for:
WORLDWIDE PR DISTRIBUTION
Strengths
Great audience targetting

Superb international exposure

Great customer support

Advanced analytics

Fast turnaround
Convoluted pricing

Mixed user reviews
GlobeNewswire is the best PR release service when it comes to international exposure.
But that's not all.
It also offers one of the fastest, easiest, and most effective ways to increase brand awareness.
How does it manage all that?
Read our thorough GlobeNewswire review below to find out.
What Is GlobeNewswire?
GlobeNewswire is part of a larger organization called Intrado. The parent company specializes in public relations services, cloud collaboration, and digital media monitoring.
The PR distribution branch, GlobeNewswire, is one of the most experienced and seasoned companies in the industry. It services over 10,000 customers in more than 80 languages.
With 17 offices in 17 different countries, it is an excellent multinational press release service.
Its main focus is on quick news distribution to a wide range of outlets worldwide.
To ensure it's as good as advertised, we read numerous GlobeNewswire reviews online and tested the service through and through.
Here's what we found.
GlobeNewswire Best Features
GlobeNewswire is not just a press release company. It also deals with corporate financial disclosures and company monitoring.
Still, in this GlobeNewswire review, we focus primarily on its news distribution services.
Worldwide Coverage
GlobeNewswire's main claim to fame is that it offers international press release distribution at affordable costs.
The company will distribute your PR to premium outlets all over the world. Its list of news platforms includes:
Yahoo

Associated Press

Bloomberg

CNN

CNBC

Financial Times

News Korea
Excellent Editorial Support
The GlobeNewswire services include 24/7 editing and proofreading support.
The team will ensure your PR is formatted and ready for the top international networks.
And if you want to distribute your piece to other countries, the company provides translations.
Unlimited Multimedia Embedding
Nobody wants a dull, text-only release in today's media environment.
For more engaging content, the GlobeNewswire press release distribution services include Media Snippets.
This tool allows you to embed and attach an unlimited amount of image carousels, infographics, videos, and audio.
You can even stream events thanks to its webcasting feature.
Targeted Audiences
GlobeNewswire allows you to target specific audiences. That way, you can create a campaign tailored to your marketing needs.
The company provides over 700 targeted outlets. This will help you gain promising leads from around the world.
Great Speed & Ease of Use
This is one of the most user-friendly press release distribution services. Judging by numerous GlobeNewswire reviews from 2022, end-users really appreciate its ease of use.
They praise the streamlined and quick distribution process. Everything from uploading your press release to monitoring the dissemination outcomes is a breeze.
Advanced Reporting Tools
GlobeNewswire is way ahead of its competition when it comes to monitoring your published press release.
It provides the standard referral sources, but it doesn't stop there.
It also offers invaluable insight into the potential reach of your PR and social media engagement parameters, such as views or shares.
Notified
In addition to news release, GlobeNewswire offers a plethora of unique public relations features. They are available through the ingenious solution "Notified" by Intrado.
The services include social media monitoring and listening, extracting actionable insights and useful information from conversations, and sending real-time alerts to public relations experts.
Distribution
The GlobeNewswire distribution process is very fast and simple.
You simply have to upload your press release on the platform and wait. The company will review and then distribute the press release to its wide network.
The list of GlobeNewswire outlets includes media channels across all continents, with a heavy focus on US and Canadian audiences.
Some notable names you may notice are Yahoo! Finance, USA Today, the Wall Street Journal, and La Press for Canadian readers.
Reporting
GlobeNewswire's post-distribution PR services are just as good as its press release publishing features.
The advanced analysis and reporting tools provide useful insights into your reach, social engagement, and ROI.
Newswire Analytics tracks your PR, providing useful insights about your reach, social engagement, views, shares, and ROI.
The advanced analysis and reports also include geographical distribution, mobile vs. desktop engagement, and clickthrough rates for links.
With such an abundance of insightful statistics, you can monitor every detail of your PR campaign.
What We Disliked
GlobeNewswire is one of the best press release distribution services. Still, the company is not without its flaws.
Here's where it falls short:
Obscure pricing

—The biggest downside is the lack of transparency in regard to the

GlobeNewswire pricing

. Unlike most of its competitors, the company doesn't display its prices on the website in a clear and informative manner. You need to contact support to get a quote.
Complex website

—With the multitude of services the company offers, it can be hard to find the one you need. But once you do, it's all smooth sailing.
Plans & Pricing
As we mentioned, the GlobeNewswire fee is not easy to find.
The only information available on the website is the following:
Includes distribution only
Includes full editorial review, distribution, and post-distribution support
To learn more, we contacted the vendor. The reps confirmed that you must negotiate the price with the sales division.
Once you provide your company's details and explain what type of distribution you want, the agents will recommend the best GlobeNewswire press release package for you.
Given its wide range of services, it's a fairly cheap press release solution.
GlobeNewswire Support
GlobeNewswire's details are available on the "Contact Us" page.
There are separate email addresses for US and Canadian customers and European users. You can also find different phone lines for several countries.
The on-site working hours are 3:00 pm ET on Sunday to 3:00 pm ET on Friday. That said, there's also 24/7 on-call support for emergencies.
Numerous users praise the responsiveness and solid knowledge of the support crew.
Our experience with the GlobeNewswire support was just as positive.
We contacted the team, and they answered promptly. We received a clear, informative, and polite response within a couple of hours.
GlobeNewswire User Reviews
The company receives mixed reviews online.
For starters, there's no GlobeNewswire BBB rating or accreditation to speak of.
It has a 4.1/5 rating and tons of positive opinions on G2. Yet, almost all 18 reviews on TrustRadius are negative, resulting in a 2-star rating.
The praise is devoted to the company's customer support, high ease of use, quick turnarounds, and wide exposure on relevant platforms.
In these aspects, GlobeNewswire can be considered the best press release service.
That said, the company needs to improve a few things before it can become the ultimate best solution.
The most common criticism is about the hard-to-navigate website. Next comes the unclear pricing structure.
We didn't find a full GlobeNewswire review on Reddit. That said, we noticed a few users questioning the trustworthiness of the press release wire service as a source of financial information.
So, think twice before publishing your content if your target audience is in the finance niche. Otherwise, it's a perfectly good place to popularize your brand.
Is GlobeNewswire Worth It?
GlobeNewswire's biggest advantage is its vast international exposure. What's more, it has unmatched ease of use and remarkable reporting tools.
These things alone are enough to make it a top newswire service.
On the other hand, it's easy to get lost among the plethora of services on the website. Plus, the GlobeNewswire cost is not publicly displayed. You need to contact support to get a quote.
Despite these shortcomings, GlobeNewswire still distributes over 200,000 press releases annually.
It's sending press releases to media channels worldwide, giving your company truly global exposure.
GlobeNewswire Alternatives
In this section, we analyze the main GlobeNewswire competitors.
Read on to see which solution best fits your needs.
GlobeNewswire vs eReleases
eRealses is more popular than GlobeNewswire.
The scarce and somewhat mixed Globe Newswire reviews by end-users don't act in the company's favor.
Still, GlobeNewswire provides better customer support and more advanced reporting tools.
Plus, its international exposure is unmatched.
GlobeNewswire vs 24-7 Press Release Newswire
The writing service is the biggest advantage of 24-7 Press Release Newswire. Plus, it is considerably cheaper, which makes it particularly suitable for small businesses.
That said, GlobeNewswire has an excellent editorial team. Better yet, its international exposure and advanced analytics give it the edge when it comes to large-scale campaigns.
GlobeNewswire vs PRWeb
Unlike Globe, PRWeb has a transparent pricing policy. What's more, it offers affordable packages starting at $99 per release.
On the other hand, GlobeNewswire has a bigger distribution network and doesn't charge you extra for same-day distribution. In fact, it has exceptionally quick turnaround times.
Final Verdict
We at Web Tribunal conducted thorough testing and analysis, and read hundreds of GlobeNewswire reviews.
As a result, we reached the following conclusion:
GlobeNewswire might just be the best press release distribution service for rapid international exposure on a mass scale.
But if you're too busy to write your own press release and negotiate prices, you may want to look elsewhere.
Still, we prefer it to most other solutions out there. As such, we even included it in our list of the best press release distribution services as of 2022.
FAQ
No, the company doesn't offer a free version.
You need to contact support to get pricing information. Only then can you try its services.
Yes, GlobeNewswire is a real, legitimate service. It will help you gain exposure on relevant platforms worldwide and take your business to the next level.
Is there any GlobeNewswire discount?
GlobeNewswire's prices need to be negotiated directly with the vendor. As such, your best chance for a discount is to ask the sales team for a special offer.
How much does GlobeNewswire cost?
GlobeNewswire doesn't display much in terms of prices on the website.
However, as part of our GlobeNewswire review process, we contacted support and asked for the pricing information.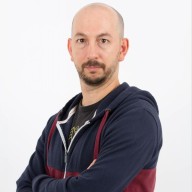 Nick Galov
Unaware that life beyond the internet exists, Nick is poking servers and control panels, playing with WordPress add-ons, and helping people get the hosting that suits them.