EIN Presswire Review—Reach, Fees, Pros & Cons in 2022
Edited by
Aleksandra Yosifova
Quick turnarounds, optimized press releases, and adequate fees—EIN Presswire appeals to a broad audience. We analyzed the quality of its service, its pricing structure, its online reputation, and its weaknesses. Check out our unbiased EIN Presswire review below and see if it is the right service for you.
Number of Words:
Up to 2,500
Guaranteed Placements:
Yes
Search Engines Distribution:
Yes
Monitoring & Reporting:
Advanced
WORKS ON:
Edge
Opera
Chrome
Safari
Firefox
Starts At:
Visit Website
Best for:
FOR INTERNATIONAL EXPOSURE
Strengths
Outstanding value-for-money

Very easy to use

Social media distribution and monitoring

SEO

Same-day distribution
No writing services

No editing services
"We are becoming the new 'normal' in news release distribution!"—boldly announces EIN Presswire in its mission statement.
Indeed, the Washington DC-based company tries redefining press release publishing by offering high-quality, low-cost distribution services. Judging by the positive EIN Presswire reviews, this doesn't go unnoticed.
But is it truly the new golden standard in the business?
One thing is certain:
In its pursuit to become "the new normal," EIN Presswire provides the best value-for-money in the entire industry.
Dive into our detailed EIN Presswire review below to discover what it offers, where it shines, and where it struggles.
What Is EIN Presswire?
EIN Presswire is a PR release service founded in 1995.
It is part of the news monitoring giant EIN News—a corporation that boasts thousands of subscribers and tens of affiliated websites.
EIN Presswire stands out from the crowd with its affordable prices.
What's more, it offers invaluable exposure for any type and size of business.
EIN Presswire PR services also cover international press release distribution and EIN Newsdesk placement. The latter is an excellent place for promoting your product or service.
And that's not all!
EIN Presswire Best Features
To give you a truly detailed picture of the EIN Presswire services, we at Web Tribunal went into the depths of the company's offering.
Here's our take on the solution's most remarkable features.
Worldwide Distribution
EIN Presswire is one of the best news distribution services for international exposure. It relies on its collaboration with global networks and outlets.
It distributes your press release through the World Media Directory, guaranteeing global placement and exposure.
Incredibly Easy to Use
The EIN Presswire distribution process is nothing but a walk in the park.
You just need to create a free account, choose a plan, and submit your PR. Then, the company will distribute the press release and help you track the campaign's performance.
You'll get access to detailed reports and monitoring tools for that purpose.
Same-Day Distribution
The press release company is also known for its remarkably fast turnarounds.
EIN offers same-day distribution with all plans!
Users praise in their reviews the speed and efficiency of EIN Presswire.
Social Media Distribution and Monitoring
EIN Presswire provides exposure to traditional outlets, such as TV, radio stations, and newspapers.
That said, social media exposure is the current cornerstone of a successful marketing campaign. As such, the company provides online press release distribution to platforms like Facebook and Twitter.
That way, it secures bigger sales and lead-conversion opportunities.
PR Tracking & SEO Functions
The EIN Presswire news release service also makes sure you get traction on the targeted platforms.
This ensures the press release won't get lost along the way.
To achieve that, EIN optimizes your text.
Before sending the press release, it makes it as SEO-friendly as possible.
Most Bang For Your Buck
The affordable EIN Presswire prices are the company's claim to fame. These make the service suitable for all types of businesses.
The plans start at $99.95 per release. And even the basic package comes with high-quality reporting tools, an SEO title, and meta tags.
You can find more detail about the cheap press release plans below in the EIN Presswire review.
Guaranteed Placements and Coverage
You gain exposure to large audiences and relevant prospects through the company's news distribution service, Newsdesk.
You also get another 250 guaranteed placements to EIN Presswire outlets and the option to hyper-target industries.
Free RSS News Plugin
This noteworthy feature, although not essential, is a nice addition that can help you create the best press release distribution campaign.
With it, you can build custom feeds for your WordPress website.
That way, you can create dynamic campaigns to increase your reach and audience engagement.
Distribution
EIN Presswire's press release distribution process is straightforward and time-saving.
After choosing a package, the company will distribute your piece to EIN Newsdesk and World Media Directory. This ensures you'll get international exposure and a high ROI.
In addition, you can embed multimedia content in your PR—images, video, logos, and animations. Rich media will help you attract and retain the readers' attention.
What's more, you can add up to five embedded images—a commonly praised detail in EIN Presswire reviews.
Better yet, this press release service spreads both on social media and some traditional channels.
Reporting
EIN Presswire allows you to track your work's performance for 12 months after the release.
How?
Every EIN Presswire press release package includes RSS feeds and media monitoring tools.
The RSS syndication allows you to track your campaign's progress in real-time across all websites where your press release is published.
What We Disliked
While it's possibly the best press release service out there, EIN Presswire has its shortcomings.
Let's see what they are:
Only five distribution channels

—The service falls behind some of its competitors in terms of the sheer number of EIN Presswire outlets.
Lack of writing services

—Many companies offer PR writing services. EIN only commits to distribution. It does excel in it, though.
Word count limit

—Unlike some other platforms, EIN Presswire doesn't offer an

unlimited press release distribution service

. Practically speaking, press releases are not novels. The standard press release is around 500 words, so the unlimited word count is not anything that comes even remotely handy.
Plans and Pricing
Next up, we discuss the company's pricing policy.
For starters, EIN Presswire doesn't have a free trial. Also, the company doesn't provide a la carte press release wire services.
You can choose between three packages.
The basic plan includes:
One press release

Placement on EIN Presswire

EIN Newsdesk publication

One distribution channel

One embedded image

Indexing on major search engines (Google, Yahoo!, Bing)

News platforms

(Google News, Bing News)

Distribution through the World Media Directory

Follow-up reports

SEO enhancements

700-word limit

Ad-free content
This EIN Presswire press release package includes:
Five distribution channels

Submission to a US Broadcast Media Network

Social media posting

Three embedded images

1,000-word limit
For this premium EIN Presswire fee, you get all features above, plus:
Five embedded images

2,500-word limit
It's optimal for large corporations embarking on aggressive marketing campaigns.
EIN Presswire Support
You can find the company's details on its contact page. You can reach customer support via phone or the contact form on the website.
Strangely enough, user reviews don't comment much on the quality of the EIN Presswire support.
To test it, we contacted the crew and asked them about the number of keyword links included in their service.
The reps responded within several hours. The answer was polite and informative.
We found out they allow for a maximum of three keyword links per release.
EIN Presswire User Reviews
We didn't find any independent reviews of the service—not on Trustpilot nor SiteJabber—anywhere. There's no EIN Presswire BBB accreditation either.
The only feedback on the platform's reputation comes from several testimonials on its website. As you can imagine, they are extremely positive.
You can't expect any company to post negative opinions on its web page, so that's not a great indicator of its performance.
Our last hope was to find EIN Presswire reviews on Reddit. While there wasn't a full-blown user opinion, we did come across a few mentions.
Redditors described the service as "decent" and "pretty affordable"—no superlatives but overall a positive outlook.
Is EIN Presswire Worth It?
Ultimately, whether a service is worth it depends on your strategic needs and budget, but EIN has an offer that will appeal to many. Starting with EIN Presswire's affordable cost, you will receive:
International press release distribution

Great ease of use

Quick turnarounds

Useful monitoring tools
All this makes the company one of the best press release distribution services in 2022.
The only downsides are the lack of writing services and scarcity of customer opinions—minor drawbacks that don't affect its overall performance.
Given the great quality-price ratio, it's definitely worth it.
EIN Presswire Alternatives
It is time to review and compare EIN Presswire's most notable alternatives.
While EIN delivers superb quality, some of the competitors target different industries and audiences.
EIN Presswire vs eReleases
EIN Presswire is considerably more affordable. On top of that, it offers international distribution.
On the other hand, eReleases has a wider network of subscribing journalists, thus ensuring a potentially larger audience.
EIN Presswire vs 24-7 Press Release Newswire
If there's any company that can beat EIN in terms of prices, that's 24-7 Press Release Newswire.
Its pricing starts at $29 per release. Still, that comes at the expense of quality. It allows for a lower word count and has subpar reporting tools.
EIN Presswire vs PRWeb
PRWeb's prices are comparable to those of EIN. In fact, EIN's most advanced plan is more expensive.
Both platforms lack writing services, but PRWeb offers editing and proofreading. However, EIN includes embedded elements even in the basic plan. With PRWeb, they only come with advanced packages.
Wrap Up
After thoroughly investigating the ins and outs of the service for our detailed EIN Presswire review, we can say it's among the best press release distribution services.
It offers great value for money, especially if you send out pieces on a regular basis.
You can guarantee a wide audience, including international exposure, superb turnarounds, and quality support.
FAQ
What is a press release distribution service?
A press release distribution service sends your original content to a wide network of news outlets, media channels, journals, and so on.
Which company press is best?
How much does EIN Presswire cost?
EIN Presswire price varies from $99.95 per release to a "spicier" $999 for corporate needs. For the full list of plans, read the pricing section above.
Is there any EIN Presswire deal in place?
The company has the habit of offering special offers. If you want to subscribe to EIN Presswire at a discount, you won't have to wait long.
Just check its pricing page regularly.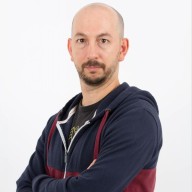 Nick Galov
Unaware that life beyond the internet exists, Nick is poking servers and control panels, playing with WordPress add-ons, and helping people get the hosting that suits them.