Is 24-7 Press Release Worth It? Detailed 24-7 Press Release 2022 Review
Edited by
Aleksandra Yosifova
24-7 Press Release provides an affordable and wide-reaching service. Superb ease of use, useful knowledge base, and editorial services are part of its virtues. But where does it fall short? Read our detailed 24-7 Press Release review below to find out all about it.
Number of Words:
Unlimited
Guaranteed Placements:
Yes
Search engines distribution:
Yes
Customer support:
Excellent
PR Writing & Editing:
Yes
WORKS ON:
Edge
Opera
Chrome
Safari
Firefox
Starts from:
$29/per release
Visit Website
Best for:
LOW-COST PR DISTRIBUTION
Strengths
Cost-effective solution

Great customer support

Writing service

BBB Accredited
Basic analytics

Limited niche targeting
24-7 Press Release Newswire's client list contains many renowned names, including NASA, MedPost, and Church's Chicken.
The company rules the news release distribution market with over 50,000 members and more than half a million distributed pieces under its belt.
To check whether it lives up to its name, we tested the service through and through.
Read our 24-7 Press Release review to see what we found out about it.
What Is 24-7 Press Release?
24-7 Press Release is a cloud-based platform that offers low-cost press release distribution services.
What's more, the service is particularly good for SEO and link building. In fact, that's one of the most commonly praised features in 24-7 Press Release reviews dropped by end users.
With the high-tier plans, the company will publish your press release on over 4,500 websites, 3,000 newspapers, and 1,500 magazines.
24-7 Press Release Best Features
24-7 Press Release works with PR, marketing, and communications companies, providing a wide range of features to suit all businesses.
Below, we outline some of the most noteworthy 24-7 Press Release services.
Incredible Affordability
The company's main claim to fame is in the low-cost PR release services. It charges only $29 per release with the basic plan.
Such unparalleled affordability comes with a narrower reach. 24-7 Press Release provides a more limited exposure than the industry giants.
Media Desk
The 24-7 Press Release PR services include Media Desk—a native tool designed to create and send personalized alerts about news to subscribing journalists. With it, your chances of getting featured in reputable publications are higher.
In addition, 24-7 Press Release provides an RSS feed that allows professionals to refine their search. They can set up filters for topics they're interested in.
That way, your piece will reach its target audience.
Transparency & Integrity
24-7 Press Release is transparent about its prices and the outlets and media to which it distributes the press release.
The company offers a comprehensive list of guaranteed placements. What's more, it gives you an accurate measure of potential exposure.
Note that the 24-7 Press Release services differ in scope and reach between plans.
Multiple Resources
The service offers extensive educational materials and press release tips. These can help you improve your writing and editing skills.
You can find those in the knowledge base.
Writing Service
24-7 Press Release provides a writing service via its partnership with Prompt Proofing. You can hire a professional to write, edit, and proofread your press release.
They can deliver high-quality pieces in no time, ensuring a well-rounded 24-7 Press Release news release.
Extremely Easy to Use
If there's one thing users agree upon, it's the platform's ease of use.
It has streamlined formatting and an extremely intuitive interface.
You can upload releases, add images and multimedia, and save and modify your piece effortlessly.
This beginner-friendly approach makes 24-7 Press Release one of the most accessible PR services.
Distribution
The 24-7 Press Release distribution process is fast and smooth. After you upload your release on the platform, it will go through a review.
Once the editorial process is done, the company will start distributing your press release to reputable news platforms.
The list of 24-7 Press Release outlets includes names like:
New York Times
USA Today
AP Newsroom
Wall Street Journal
It also distributes your PR through its proprietary channel, Media Desk, as well as social media networks.
But that's not all.
The 24-7 Press Release press release distribution package also includes traditional means of dissemination like print, TV, and radio.
Last but not least, it sends your news releases to subscribing journalists and improves your search engine ranking.
Limited Reporting
The press release company's post-distribution tools are basic.
24-7 Press Release provides proof of the press release publishing along with some follow-up statistics. These include the total number of views and a few engagement stats.
However, that's as far as the metrics go. The report is missing the ROI, potential audiences, and other advanced stats.
Many users share this complaint in their 24-7 Press Release reviews,2 but more on the company's reputation below.
That's understandable, considering many of its competitors boast more advanced monitoring tools.
What We Disliked
Time to discuss the most notable downsides of the service.
Limited exposure

—Some users criticize the company for offering a few irrelevant and obscure outlets both in terms of industry and location. They claim 24-7 Press Release doesn't offer the exposure of other

press release companies

.
Iffy turnarounds

—Another issue with the

24-7 Press Release services

is that you can't choose the exact date of the distribution. The decision depends mainly on the duration of the editorial review.

Mandatory call-outs

—The platform requires you to have a call-out in your PR, even if you don't need one.
24-7 Press Release Price
24-7 Press Release has a straightforward pricing policy.
There used to be a 24-7 Press Release free trial and a Freemium plan, but it's no longer available.
Now, you can choose between the following options.
Simple Post—$29
For only $29, this 24-7 Press Release package includes:
One image

Two keyword links

Two industry categories

Distribution to the 24-7 Press Release home page, within search results, and via Media Desk
Visibility Boost—$49
With this plan, you get:
Five industry categories

50+ placement locations

Attached images, documents, and a logo

Statistics reporting
In addition, 24-7 Press Release also distributes the press release to search engines, 50+online syndication sites, news partners, bloggers, and journalists.
PR Network PLUS—$89
This 24-7 Press Release press release package includes everything from the previous plan, plus:
Eight industry categories

80+ online syndication sites

AP Newsroom for journalists

80+ placement locations

One YouTube video

Next day distribution

Link to your Facebook and Twitter feed
Integrated Media PRO—$139
For this 24-7 Press Release fee, you will get distribution to 3,000+ US newspapers, 1,500+ magazines, and 125+ premium news sites.
The package also includes:
125+ placement locations

10 industry categories

125+ ​​online syndication sites

Post to the 24-7 Press Release Twitter account
Mass Media Visibility—$419
This 24-7 Press Release press release package contains:
Online press release distribution

to 4,500+ websites, including Yahoo! Finance, CNN Money, MarketWatch, Newsday

250+ placement locations

200+ online syndication sites
24-7 Press Release Support
Judging by the overwhelmingly positive comments in 24-7 Press Release reviews by end-users, the company has one of the best customer service teams in the industry.
Naturally, we had to test the support ourselves.
When we got in touch with 24-7 Press Release support reps, they were extremely helpful, fast, and polite. We received an informative response within two hours after sending our request.
Go to the "Contact Us" page to get in touch with the crew. You'll find the company's contact form, phone number, working hours, and physical address there.
Positive 24-7 Press Release User Reviews
The most noteworthy fact about the company's online reputation is the 24-7 Press Release BBB accreditation, which isn't that common among news distribution services.
What's more, it has a commendable A+ rating. In fact, its ratings are high across most user review platforms.
Capterra and GetApp award the company a stellar 4.7/5, G2 rates it with solid 3.8/5 stars, and Cuspera gives it a 4.1/5 rating.
Unfortunately, we didn't find a single 24-7 Press Release review on Reddit. Still, the Web is filled with praise for the company.
Let's see a few examples:
"I Love 24-7 the releases are always out on time, and the staff does a great job of distribution."
"Effective and cheap press release solution,"
"Amazing features like decent reporting, which is uncommon for a cheap software like this."
That said, we also came across a few minor complaints.
For example: "Used to like that it provided an attractive link for releases. No longer does so."
Is 24-7 Press Release Worth It?
Taking everything into consideration, 24-7 Press Release is one of the best press release distribution solutions.
It's affordable, easy to use, and has excellent customer service and numerous positive testimonials by end-users.
However, it's not without its downsides.
It lacks advanced analytics and offers a smaller number of outlets than some industry giants. Still, it's very affordable, which makes it perfect for small and starting businesses.
24-7 Press Release Alternatives
Our review of the service would be incomplete without taking a look at the broader picture.
Let's see where 24-7 PR stands among its competitors.
24-7 Press Release vs eReleases
24-7 Press Releases' affordability gives it an edge in this comparison. eReleases charges $299 per release, while 24-7's pricing starts at only $29.
That said, eReleases is the best newswire service in terms of targeting capabilities. 24-7's performance in this regard is subpar in comparison, but it has very decent general coverage.
24-7 Press Release vs PRWeb
PRWeb is possibly the most popular press releases service. Still, 24-7 Press Release also receives tons of praise online.
Its incredible affordability and the inclusion of a writing service (which PRWeb doesn't provide) don't remain unnoticed.
24-7 Press Release vs PR Newswire
Besides being business partners, these two are also among the best press release distribution services in their respective niches.
24-7 Press Release is optimal for small and starting businesses. PR Newswire, on the other hand, is renowned for PR distribution to premium outlets and newsrooms.
Final Verdict
Before we wrap up our 24-7 Press Release review, let's go over the main points again.
Besides affordable prices, 24-7 Press Release offers great transparency. The company doesn't make wild claims it can't live up to. What you see is what you get. Plus, it's very easy to use and has excellent customer support.
This seems to be enough for numerous end-users to deem it the best press release service for low-cost distribution.
FAQ
What is a press release distribution service?
A press release distribution service disseminates your PR pieces to many mainstream and niche media channels.
Essentially, its purpose is to get you traction and lead generation by gaining media coverage.
Which company press is best?
There's no straightforward answer to that question.
If we're talking about the most cost-effective solutions, companies like 24-7 Press Release or NewswireJet have the edge.
That said, eReleases and PR Newswire guarantee wider exposure and more outlets.
For more details, check out our list of the best press release distribution services as of 2022.
Is 24-7 Press Release legit?
Yes, 24-7 Press Release is a perfectly legitimate press releases service. It offers decent exposure for smaller businesses and starter entrepreneurs.
How much does 24-7 Press Release cost?
The 24-7 Press Release cost starts at $29 per release and goes up to $419 per release. For the full list of plans, read the pricing section of the 24-7 Press Release review above.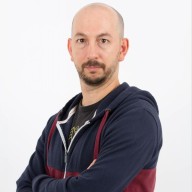 Nick Galov
Unaware that life beyond the internet exists, Nick is poking servers and control panels, playing with WordPress add-ons, and helping people get the hosting that suits them.