US Search Review—Detailed Review of Its Accuracy, Fees, Speed in 2022
Edited by
Aleksandra Yosifova
Tired of mandatory monthly subscriptions for services you'd rather use one time? Want to find a long-lost relative without paying a recurrent fee? If the answer is "yes," US Search might be just the right choice for you! Enjoy its single report offer, quickness, ease of use, and detailed information for the affordable price of $2.45 per person search.
Reverse phone lookup:
Yes
Downloadable reports:
Yes
Single report option:
Yes
WORKS ON:
Edge
Chrome
Safari
Firefox
LEGAL DISCLAIMER:
US Search is NOT a Consumer Reporting Agencies (CRA) according to the Fair Credit Reporting Act (FCRA). The services listed below can't be used for employment, credit or tenant screening, or related purposes.
Visit Website
Best for:
ONE-OFF SEARCHES
Strengths
Affordable services

In-depth and accurate information

Money-back guarantee

Easy to use
Not a free background checker

Old-fashioned website interface
Founded in 1994 in Bellevue, Washington, US Search is definitely one of the background checks giants. With more than 22 years of experience, the platform is an excellent tool for finding people online, particularly with one-off searches.
Even though it doesn't provide services like a dark web check, it offers seven different types of search options, which we at Web Tribunal will discuss more in-depth in the following US Search review.
What Is US Search?
US Search is known for the accuracy of the information it provides, its well-organized reports, and its affordable pricing. Although US Search isn't BBB accredited, users praise the website's high search flexibility and comprehensiveness.
US Search uses smart background check techniques to come up with the best possible results. If it fails, the money-back guarantee is there to protect you. Note that US Search is not FCRA accredited, which has implications that we will discuss later.
Ease of Use
After reading multiple US Search reviews and visiting USSearch.com, our verdict is that its platform is straightforward and easy to use but pretty dull in terms of design. Still, even though it's not very modern or particularly attractive, the interface is intuitive and informative.
If you already have a US Search account, you can easily access it by clicking on the "Login" button in the main page's upper right corner. In the navigation bar, you will find all seven types of background checks that US Search offers.
Many users consider US Search a no-frills service, defined by its simplicity and quickness. And the absence of an Android or iOS app is not an issue since the website is mobile-friendly.
How US Search Works
If you want to carry out a US Search background check, keep in mind that the service offers seven types of searches. Be sure to pick the best option for your needs, as the price range is quite broad. To make your decision-making process easier, we will describe all ways in which you can find a person with US Search in detail:
People Search by Name
First, you need to enter the name of the person you want to check out (along with the city and state of residence, preferably.) Then, the US Search people finder will try to narrow down the scope of the search by asking additional questions.
Once the final options are displayed, you can choose the one that you think is correct and see their contact details, aliases, address, and other basic information.
Reverse Phone Look Up
This feature will allow you to trace the owner of the unknown number that keeps popping up in your call history. In most US Search reverse phone lookup reviews, we found the end-users consider this service spot on and extremely useful when deciding whether to call the person back or not.
US Search Reverse Email Look Up
The reverse email lookup works on the same principle as the phone number lookup. After entering the unknown, perhaps strange email address that's spamming your inbox, you will have access to the owner's whereabouts and other general information.
Reverse Address Look Up
The reverse address lookup, advertised as Property Records on the website, is one of the most detailed and popular US Search services.
As the name suggests, it relies on property records to identify up-to-date information about the current owner. The timely gathered US Search report also includes ownership history, the market valuation of the asset, and comparable properties in terms of sales value.
Social Network Search
US Search also runs a thorough social media investigation of the person you want to look into. The search will return information from an impressive number of social network accounts, such as Facebook, LinkedIn, YouTube, Friendster, and more.
Criminal Background Check
US Search offers two types of criminal background checks—a statewide search and a nationwide one (known as Instant Criminal Search.) The US Search people checker will go through a multitude of public criminal records so you can have peace of mind about the new suspicious-looking neighbor or the charming yet mysterious individual that you've met on a blind date.
Complete Background Report
For an extra fee (we cover all fees in detail further down in our US Search review,) you can enjoy the most complete and comprehensive type of background check. The report will cover valuable information, such as marital and divorce history (only in some states,) financial status, and business affiliations.
What Information US Search Delivers?
The US Search background check services generally provide rich and accurate information based on numerous search parameters from multiple sources.
However, the platform is not without its limitations. According to US Search reviews, you can access marriage and divorce history in only 11 states and criminal records—in 43. Apart from this, the US Search background reports cover the following aspects:
Full name, age, and aliases
Contact info (phone numbers, online address) and whereabouts (physical address, address history)
Relatives and associates
Social media info—Facebook, Yahoo, LinkedIn, MySpace, Wikipedia, IMDb, etc.
Criminal records—including lawsuits, felonies, misdemeanors, and sex offender status
Financial information—tax liens, civil judgments, bankruptcies, business/professional licenses
Real estate information and other assets—home value, ownership history
One downside of the US Search background check is the complete lack of employment & education history. This is somewhat surprising since many of its competitors offer this service.
Apart from that, the US Search criminal record service includes a rich report abundant in details like the case number and charge, offenses, arrest records, filing date, sentence, or deposition.
Plans & Pricing
The pricing policy and cost of US Search are similar to those of other people search websites in the sense that they are vague and unclear.
What is clear, though, is that all services are paid—there's no such thing as the US Search free people search.
The easiest way to access pricing information is to start a search and wait for the cost to be displayed. Note that you won't be able to access the results before you pay.
To make your life easier, we contacted the company and asked for its pricing. We've outlined what we found out in the following section of our US Search review:
A La Carte Services
Basic people search—$2.45
Complete background report—$39.95
One state criminal search—$14.95
Instant Criminal Search—$24.95
Property Record report—$11.95
Social Media report—$19.95
For the monthly US Search cost of just under $20, you get unlimited people searches. You can trace someone and find their full name, aliases, contact details, and social network information.
If you want to get the US Search discount, you'll have to commit to a somewhat long-term collaboration with the company. You can enjoy the same services for three months for roughly $17/month instead of $20.
Also, keep in mind that US Search doesn't have a free trial, so you might want to try one of the a la carte services before subscribing to a monthly membership.
Support
When it comes to US Search customer service, the platform particularly shines at offering extensive information. The FAQ page contains explanations about the FCRA compliance and guidelines on how to use the provided information legally. For example, you're not allowed to use the service to screen tenants or make credit or employment decisions.
To learn how to do a background check or which type of service is best for your needs and budget, just click on one of the search options. If you can't find the information you need there, you can contact customer support.
On the bottom-right corner of the Home page, you will find the company's phone number (888 712-0108) and email address ([email protected].) Phone lines are open Monday through Friday, 7:00 am—5:00 pm PST.
Regarding the quality of the customer service, many US Search reviews online claim that the reps lack promptitude—a complaint that is sometimes present even in the case of the best people search sites.
We decided to test this ourselves, so we sent an inquiry about the US Search opt-out option to the support team via email. The answer was indeed a little delayed (by several hours,) but it was clear and detailed.
US Search User Reviews
Next up in our US Search review, we will take a look at customer feedback and ratings. Unfortunately, they are mostly negative. Let's see why:
The company is absent from TrustPilot; US Search BBB reviews are also lacking. It was rated on several other websites and quite poorly at that—1.1/5 on ConsumerAffairs (based on 78 ratings,) 1.44/5 on Sitejabber, and 1.5 out of 5 stars on Yelp (based on 22 reviews.)
US Search reviews from Reddit are also missing, which indicates that the company is not very popular and renowned among Redditors. But customers expressed their opinions elsewhere.
Users usually criticize US Search's lack of transparency in pricing—a common complaint about other people finder sites too. According to several US Search reviews from 2022, the accuracy of some of the reports is low, information is outdated and contains duplicates.
All in all, it seems like users don't consider US Search the best people search engine out there. Still, the few positive reviews that we found emphasize the platform's ease of use and practical address finder service.
Is US Search Worth It
Taking US Search's strong points into account—affordable services, a wide range of features, mostly accurate and current information, ease of use, money-back guarantee policy, and a single report option (no membership needed)—the platform is a solid choice. It's particularly useful for one-off searches, providing satisfactory people look-up services.
But is US Search reliable? The answer is not a clear and straightforward "yes." Considering the lack of а mobile app, unavailable or limited information in some states, lack of employment and education history, out of fashion interface, and hidden pricing practices—there might be better alternatives.
Although it has its benefits, US Search is clearly not the best people finder in the industry.
Alternatives of US Search
For the reasons mentioned above, we've gathered information about the main US Search alternatives and compared them with the Washington-based service:
US Search vs TruthFinder
US Search's biggest advantage is that it offers a single report option, while TruthFinder doesn't. The latter is also slightly more expensive than US Search.
On the other hand, TruthFinder prevails when it comes to accuracy and the amount of background information. For example, unlike US Search, it provides educational and job history.
For a more detailed evaluation of the service, read our TruthFinder review.
US Search vs Intelius
Intelius has a more user-friendly interface and far fewer negative reviews than the multitude of US Search complaints.
However, US Search might be a better option for one-ff searches, considering that its single report service doesn't automatically upgrade to a monthly membership.
US Search vs InstantCheckMate
InstantCheckMate is another competitor that doesn't offer one-off searches, which puts US Search in a more favorable position. Also, InstantCheckMate's background check cost is a little higher. But the service compensates with a $1 5-day trial and a mobile app, which isn't the case with US Search.
Final Verdict
Although US Search is not a perfect service—mostly negative reviews, shady pricing policy—the answer to the question "Is US Search legit?" is affirmative. The company is well-established with more than 20 years of experience on the market of search engines to find people.
Besides, its weaknesses are not strictly specific to its services. Many of US Search's downsides can be found, to a greater or lesser extent, among most of its competitors too.
All in all, US Search is a decent background checker that will certainly help you obtain the necessary information from the USA public records.
FAQ
Yes, US Search is a safe website. Your online identity is protected and you will remain anonymous while searching for people. But if you're still worried about your data, you can use one of the top ID theft protection services.
No, you will have to pay for US Search's services. There is also no US Search free account. You either have to get a monthly subscription or purchase services a la carte.
Can I search for a person who is located outside of the US?
No, US Search doesn't provide an international people search option. You can only trace people who live inside the US.
Go to your account settings, click on "membership info" and then on the "cancel service" button. If you experience any difficulties, you can contact customer service at (888) 712-0108 during working hours.
How can I obtain a US Search coupon?
To our knowledge, there's no coupon available at the moment, but people search companies usually offer special deals from time to time. Our recommendation is to keep checking. We'll also try to upgrade our US Search review when new deals are in place.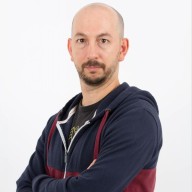 Nick Galov
Unaware that life beyond the internet exists, Nick is poking servers and control panels, playing with WordPress add-ons, and helping people get the hosting that suits them.