TruthFinder Review - Find Anyone Within Minutes
Edited by
Aleksandra Yosifova
Feeling suspicious about your new Tinder date? Want to reconnect with your long-lost childhood friend? Look no further than TruthFinder! For a monthly fee of $27, you will be able to check out a plethora of background reports and access details, such as criminal records or relationship status, in no time.
Reverse phone lookup:
Yes
Downloadable reports:
$2/report
WORKS ON:
iOS
Edge
Opera
Chrome
Safari
Android
Firefox
LEGAL DISCLAIMER:
TruthFinder is NOT a Consumer Reporting Agencies (CRA) according to the Fair Credit Reporting Act (FCRA). The services listed below can't be used for employment, credit or tenant screening, or related purposes.
Visit Website
Best for:
ACCURATE & COMPLETE BACKGROUND CHECKS
Strengths
iOS & Android apps

Recent & up-to-date contact info

A large amount of background information

Extensive guidelines on the usage of information
No individual reports option

No free trial period
Do these scenarios sound familiar?
You've just met a new potential business associate, and you're curious if you should trust her.
Or perhaps you want to reconnect with an old friend, and you don't know his current contact info and whereabouts.
In situations like these, what you need is to run a few background checks, and providers like TruthFinder can come in handy.
In this TruthFinder review, we at Web Tribunal will go over the features, prices, and other useful details you need to know about the service.
What Is TruthFinder?
If you're thinking about using a background check service, you probably want to know a few things about the provider first. We're here to answer your questions.
Does TruthFinder tell the person you looked them up?
No—TruthFinder has an A+ rating from the Better Business Bureau and an approved SSL certificate, ensuring that users' online activities remain confidential and secure.
How accurate is TruthFinder?
We'd say you're in good hands. Over 14.000 five-star reviews on Google Play praise Truthfinder for its excellent accuracy and comprehensive reports.
We will discuss what that entails further down in our TruthFinder review.
Ease of Use
The TruthFinder interface is one of the most intuitive and user-friendly on the market, rendering it among the best people finder sites out there.
By only knowing a person's first and last name and state of residence, you can find extensive background reports on that person in a matter of minutes directly from TruthFinder's website.
How TruthFinder Works
There are multiple ways to carry out a TruthFinder search. In this section of the review, we'll briefly describe each one of them:
Background Check by Name
This is the traditional way of looking up people's backgrounds. Unsurprisingly, this is also the cornerstone of TruthFinder's services. All you have to do if you want a detailed TruthFinder report on someone is fill in the person's first and last name and state and city of residence.
Background Check by Phone
TruthFinder is also a reverse phone lookup service. If you've recently received random phone calls from an unknown number, you can find out a great deal about the number's owner. According to most TruthFinder reverse phone lookup reviews, the information is relevant and up-to-date.
Background Check by Email
This is another useful TruthFinder feature. If you have someone's email address, you can obtain extensive background information about that person in a matter of minutes.
Background Check by Address
You can also find a person just by their place of residence. Simply write the address in your TruthFinder app and wait for the desired information to pop up.
Dark Web Scan
This is a unique TruthFinder service. If you're curious whether somebody (or yourself, for that matter) has been the victim of identity theft or is part of a data breach, this service can find that out for you.
TruthFinder investigations go beyond searching public records and looking into the dark web.
And if you're worried about your own info, you can use one of the top identity theft protection services.
What Information TruthFinder Delivers
Depending on why you want to find a person online, you might be looking for a different type of information. If you want to find out more about a potential romantic partner, you're probably interested in their marital status and romantic history.
Or maybe you want to know if the seemingly polite new neighbor is not secretly a sex offender, so you will be looking for their criminal records.
Whatever the case might be, you'll almost certainly be able to satisfy your curiosity. Next in our TruthFinder review, we'll show you what type of information you can access with this service:
General information

—location, contact information, age, etc.

Education
Relatives
Relationship status

—with a twist for astrology enjoyers: you can now run a zodiac sign compatibility check with your potential love interest

Links to social media accounts
Criminal records

—this is exceptionally detailed, ranging from

arrest records

to felony convictions and traffic offenses

Sex offender details
Possible bankruptcies, assets, or IRS liens
Personal properties
Photographs
If you're not particularly impressed by these features, remember that you can also do a Dark Web Scan and not only trace someone else but look up yourself too.
Plans & Pricing
TruthFinder cost varies depending on the type of search you intend to carry out. Next in our review, we'll take a look at some of the most important characteristics and the prices of the TruthFinder membership plans.
The site also provides special services. For instance, if you want to download a PDF of a background report on your device, you can do so for an extra $2.
Support
Is TruthFinder reliable in terms of customer support? To find the answer to that question, we turned to the TruthFinder Help page. The information available there is quite helpful and extensive, considering the people search websites standard.
On the upper part of the page, you will find the customer support phone number (800 699-8081,) which can be contacted Monday through Friday, from 7:00 am to 7:00 pm PST.
Some TruthFinder reviews claim that support reps are not as helpful and quick as those of its competitors'. But you can still find useful information about canceling accounts, passwords, and billing by phone or by going through the FAQs available on the Help page.
TruthFinder User Reviews
Is TruthFinder legit? Considering the high number of positive user reviews, it certainly seems so.
The service has an average rating of 4.2 on TrustPilot and the TruthFinder BBB rating is A+. You can find positive comments about customer support agents and the thoroughness of the reports. Opinions vary from colorful descriptions of the service, like "scary but awesome" to touching stories about reconnecting with long-lost relatives.
But we've also come across a bunch of TruthFinder complaints, most of which revolve around the website's scare tactics and "clickbaity" approach, the obligatory monthly membership, and the lack of a free trial.
As one TruthFinder review from Reddit pointed out, dramatic headlines such as "This person has a criminal record" (that turned out to consist of parking tickets) or "You are about to see potentially shocking information" can be annoying. Although these certainly draw the attention of potential customers, they also lower TruthFinder's credibility and professionalism.
These downsides are also mentioned in some TruthFinder BBB opinions, but we're inclined to see them as anecdotal rather than truly harmful.
Is TrutFinder Worth It
Now that we've analyzed TruthFinder reviews from multiple sources and laid out the pricing plans and main services, it's time for us to give a final verdict on TruthFinder's quality.
On the bright side, TruthFinder is definitely one of the most complete, detailed, and, most importantly, reliable search engines to find people. Its main claim to fame is the accuracy of the provided information. It is surprisingly up-to-date, considering that this type of sites relies almost exclusively on public records, which can be outdated.
Many people consider TruthFinder legit by virtue of its transparency—the site tells you upfront how you can legally use the information. For example, you can't use it to make hiring decisions or screen tenants, according to the law.
Taking everything into account, TruthFinder compensates for its downsides (lack of free trial, somewhat scare tactics) with the abundance of information provided. The platform offers more extensive reports than most of its competitors. Speaking of which, let's take a look at this aspect in the next section of our TruthFinder review.
Alternatives of TruthFinder
When looking for the best people search sites, it is important to make an educated decision by analyzing different alternatives. We've gathered information about TruthFinder's main competitors for this exact purpose:
TruthFinder vs Intelius
While Intelius differentiates between multiple types of background checks (people searches vs. dedicated criminal checks, for instance), TruthFinder excels at the quantity and accuracy of information extracted from public records.
The main advantage of Intelius is that it offers standalone reports starting from $0.95 without the obligation of a monthly membership. This is definitely cheaper than any of TruthFinder's plans.
But note that for this fee, you won't be able to access information about bankruptcies, tax liens, or assets (which are included in TurthFinder's offering).
TruthFinder vs InstantCheckMage
These two services differ in both their pricing and features. InstantCheckMate is a little more expensive ($34.78 a month,) but this might be justified given that many users consider it the best people finder on the market.
Meanwhile, TruthFinder offers unique additional features at a lower cost (such as a mobile app for iOS and a satisfaction guarantee policy) and approximately the same quantity and quality of information.
TruthFinder vs USSearch
US Search can be considered the best people search engine in terms of experience, offering services since 1994. An even bigger advantage is the option to perform single searches without having to pay a monthly subscription.
But this comes at a different cost—first is the difficulty of figuring out US Search's pricing; then—the fact that searches are not available in some states (which is not the case with TruthFinder.)
TruthFinder vs PeopleFinders
TruthFinder reviews are a clear demonstration of the service's numerous satisfied customers. But PeopleFinders has similar customer feedback and lots of positive reviews too. Also, PeopleFinders doesn't provide any educational or employment history information.
PeopleFinders' advantages lie in its pricing: it offers an affordable 3-day trial. And according to TruthFinder reviews from 2022, the fact that it requires a monthly subscription is the service's biggest drawback.
Final Verdict
All in all, TruthFinder is one of the most solid background checkers out there, and when it comes to offering extensive reports based on multiple search parameters, the service is nothing short of excellent.
The website uses smart background check techniques to provide you with the most accurate, up-to-date information about the people you want to investigate. It also shows you how to do a background check and how you can legally use the information you find.
TruthFinder lives up to its name and seamlessly delivers the truth.
FAQ
Yes, TruthFinder works perfectly and it provides extensive information, including a criminal background check, marital status, and even detailed genealogy records.
Is TruthFinder anonymous?
TruthFinder doesn't allow other people to see if you've been checking up on them. By the same token, if you don't like the idea of being searched online without your notice, you can choose to fill in an opt-out form and delete your information.
No, TruthFinder is not a free background checker. If you intend to use its services, you'll have to pay a $27 monthly fee.
Yes, TruthFinder is a perfectly safe website, according to multiple assessments and analyses, including this TruthFinder website review.
Can I perform an international people search with TruthFinder?
No, searches for people outside the US cannot be carried out with TruthFinder.
Is TruthFinder a legitimate website?
TruthFinder is a legitimate and trust-worthy website that also informs you how you can legally use the data. As we've shown in our TruthFinder review, the platform is renowned for its transparency and straightforwardness.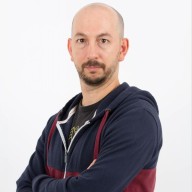 Nick Galov
Unaware that life beyond the internet exists, Nick is poking servers and control panels, playing with WordPress add-ons, and helping people get the hosting that suits them.