Spokeo 2022 Review—What You Should Know
Edited by
Aleksandra Yosifova
Tired of background checks that encourage suspicion and stalking among people? Spokeo is different in more ways than one—positive and socially-oriented, it cares about your online security, and it's one of the most affordable solutions on the market ($0.95 for a full report)! Curious already? Read our Spokeo review to find out more about its unique services.
Downloadable reports:
Yes
Single report option:
Yes
Reverse phone lookup:
Yes
WORKS ON:
Edge
Opera
Chrome
Safari
Android
Firefox
LEGAL DISCLAIMER:
Spokeo is NOT a Consumer Reporting Agencies (CRA) according to the Fair Credit Reporting Act (FCRA). The services listed below can't be used for employment, credit or tenant screening, or related purposes.
Visit Website
Best for:
RECONNECTING WITH OLD FRIENDS
Strengths
Extremely short loading times

Free 7-day trial

Single report option

Socially responsible
Not very extensive criminal checks

Mixed user opinions
Spokeo is one of the most renowned and well-established companies in the industry of background checks. It uses more than 12 billion records to extract information, but does that mean it provides in-depth reports and accurate information?
We at Web Tribunal will answer this and other questions you might have about the company in this thorough Spokeo review.
What Is Spokeo
The platform was launched in 2006 by four Stanford University graduates. Since then, Spokeo has become one of the largest search engines for finding people. It digs through more than 120 social networks to find relevant information about the person you look up online. Over 20 million users conduct at least one Spokeo search every month.
The service has a more "wholesome" approach toward the usage of background information than its competitors. It's more focused on helping people reconnect with old friends and relatives than providing criminal record details. That's something that not all users value, as becomes evident from some Spokeo reviews.
Ease of Use
If you decide to visit the Spokeo website, you'll be pleasantly surprised by its extremely intuitive interface and ease of use. The four main search options are laid out on the Home page, making the background check process remarkably accessible—just one click away!
The platform is also impressively quick: it will return a full Spokeo report in 1–5 minutes (generally less than that). For this reason, Spokeo is considered one of the fastest people finder sites in the business!
How Spokeo Works
If you want to find a person without paying anything, Spokeo offers a preview of the report after performing a search. This contains the city and state of the respective person, their age, potential relatives, and locations—just enough to make sure you've found the right individual.
After that, Spokeo investigations (and the respective prices) start to thicken, as you will see in the following section:
Search by Name
Spokeo is a little different than other data brokerage services when it comes to this essential feature. It uses smart background check techniques, such as the geo-grouping algorithm, to locate the target of your search more precisely.
This method is based on your initial assessment of the person's whereabouts. So don't forget to add one's possible state or city of residence when you trace someone with Spokeo.
Search by Phone
According to many Spokeo reviews from 2022, this is one of the platform's strongest points. The reverse phone look up option can be accessed either by desktop or via the mobile app. The desktop version comes with a monthly membership cost of $19.95.
The mobile app has a free version that provides instant scanning of every unknown number that calls your phone. That way, you can decide whether you want to answer, ignore, or even block the respective caller.
Search by Email Address
Another service offered by the website (and also by the Spokeo app) is reverse email lookup. This can help you find someone even if you have their email address and nothing else. The search will return their current contact information, whereabouts, and location history, along with some potential family members.
Although the phone search is more popular, as becomes evident from the numerous Spokeo reverse phone lookup reviews left by users, this service can be very useful too.
Reverse Address Look Up
The reverse address lookup will return valuable information about your new neighborhood in a matter of minutes. This includes current and past ownership of properties, approximative market valuation, and even possible sex offenders that live nearby.
Spokeo Connections
This social media aggregator tool gathers all online profiles of the person you are looking up together. Here's a fun fact that isn't mentioned in Spokeo reviews very often—this tool was at the base of the company when it was first created. Since then, it has expanded its scope turning into a search engine, but it remained faithful to its original claim to fame.
Criminal Records
Although criminal background check reports are not its main priority, Spokeo does offer this type of service as well. This will cost you an extra $2.95 (in addition to the Spokeo membership price).
The report contains public arrest records, felonies, citations, misdemeanors, and past or present convictions, along with their serving time, pending criminal cases, and the offense locations.
Identity Protection & Dark Web Monitoring
Similarly to other background checkers, Spokeo offers this feature to protect your online identity. It ensures you won't fall victim to online theft or data breach.
We wrote many people searches reviews, so we know that, although it can be very useful, this service is not that common.
Spokeo even goes one step further. In addition to these basic security measures, it provides assistance from certified identity resolution specialists when needed.
What Information Spokeo Delivers
Next in our Spokeo review, we will take a closer look at the type of information Spokeo delivers:
Contact information

(name, aliases, phone number, email, etc.)

Location history

(current and past addresses, neighbors)

Social media accounts

(usernames, dating sites, music and gaming accounts, etc.)—this is especially thorough, covering over 120 social network platforms

Family

(relatives, marital records)

Personal details

(birth information, education history, etc.)

Criminal and court records

(DUIs,

sex offender

watch, and more)—bear in mind that Spokeo doesn't focus heavily on legal matters

Wealth data

(property owned, investments, assets, estimated salary)

Personal interests, hobbies, and astrological sign
You also have the option to go through the Spokeo People Search Directory Database. This is the Spokeo version of White Pages—it gives you a list of common names to test the service. This database was extracted from more than 300 million records and it pulls information directly from platforms like Google and Criteo.
Plans & Pricing
The Spokeo pricing is one of the most advantageous ones in the whole industry. But its particularities and ever-changing structure might confuse users. But we did the legwork for you. Here's an outline of the services and costs in the following section of our Spokeo review:
À la Carte Options
You can pay $0.95 for a one-time full-name report. This includes address, email, phone number, location history, marital status, and family members.
There are also a few monthly Spokeo subscriptions:
Note that criminal reports and historical records require an extra fee of $2.95. The FAQ section on the website also mentions that the monthly Spokeo searches included in the plans are limited to a maximum of 100. You can upgrade to 200 for an extra $21/month.
Signing up for this type of membership means that Spokeo will charge you $44.85 until you cancel your subscription.
This business version can be used in sectors like health care, eCommerce, and real estate to identify people, prevent fraud, and track the criminal records of customers.  The Basic Business plan costs $35.95/month for 200 searches. The Professional Business package will set you back $69.95/month for 500 searches. And the Enterprise Business plan is $119.95/month for 1,000 searches.
Another handy perk is the seven-day Spokeo free trial. It is available at the time of writing this review, but Spokeo's trials, discounts, and coupons tend to vary in time quite a bit.
The platform also provides downloadable PDF reports, which can come in handy if you want to find people and store their information.
Support
Spokeo's customer service is above the industry average. Spokeo reviews from BBB praise the agents for their promptitude and availability.
We contacted customer support via live chat and asked them some basic billing questions. The reps were quick with their answers, polite, and knowledgeable.
More than one Spokeo website review mentions its ease of use. To get in touch with Spokeo's team, you simply have to go to the contact page.
The live chat available only on weekdays—Mondays to Fridays, between 8:00 am and 5:00 pm. You can contact the team via phone by calling 1-888-271-9562 (toll-free) on any day between 5:00 am and 8:00 pm, Monday through Sunday.
The email is also displayed on the website—[email protected]. Keep in mind that to permanently delete your account, you'll need to contact the support crew.
Spokeo User Reviews
Is Spokeo legit? To answer that, we consulted the Better Business Bureau. The reputation of Spokeo on BBB and its track record are not among the best on the market. The Spokeo BBB rating is A+, but the average satisfaction is only 1 out of 5 stars.
Spokeo has a rating of 3/5 on ConsumerAffairs and 1.8/5 on Sitejabber—specialized sites don't seem to have a positive outlook on the platform. But the Spokeo app (available only for Android at the time of writing this review) is well-regarded by mobile users who gave it 4/5 stars on Google Play.
The number of Spokeo complaints online is considerably large. Users mention the hidden billing practices and outdated, incomplete, and even non-existent information, according to one Spokeo review from Reddit. Positive feedback includes ease of use and detailed social network investigation.
Is Spokeo Worth It?



Spokeo's advantages lie in its search capabilities, huge database, filtering of unwanted calls on your phone, and possibly the quickest preparation of reports. But Spokeo reviews are not very favorable, and its criminal reports come with an additional fee.
Spokeo is among the best people search sites for social network investigations (Spokeo Connections) and international people search (given that it runs social profiles and accounts checks, which don't depend on one's state of residence). But if you want to look up someone's criminal record, you better consult one of the best background check services.
Alternatives of Spokeo
Does Spokeo work well for every user? We will attempt to answer this question by comparing Spokeo with its main competitors:
Spokeo vs. TruthFinder
To compare these two is to compare apples and oranges. TruthFinder is famous for its heavy focus on criminal reports, while Spokeo is more oriented toward reconnecting with people and making new friends.
When it comes to the background check cost, Spokeo definitely has an edge ($19.95/month as opposed to $29/month for TruthFinder). However, TruthFinder has more positive reviews than Spokeo.
Spokeo vs. Intelius
These two companies have the exact same membership price—$19.95, and a quite similar customer feedback.
One big difference is that Intelius has an iOS app, unlike Spokeo. But Spokeo fights back with the availability of downloadable reports. We can go on like this, or you can read our Intelius review and decide for yourself.
Spokeo vs. Instant Checkmate
The main downside of Instant Checkmate is that the company lacks a single report option. Spokeo provides it for a small fee of $0.95.
Other than that, the differences between these two are not that significant. They have similar trial offers and reports and are both among the best people search websites.
Spokeo vs. US Search
Similarly to Spokeo, US Search's online reviews are mostly negative. There are plenty of differences between the two companies, all of which are in favor of Spokeo.
For example, US Search doesn't have a mobile version, has an outdated web interface, and doesn't provide educational records. To see what its advantages are, read our US Search review.
Final Verdict
Spokeo is a decent background checker and an even better people search tool. Although, according to the latest Spokeo reviews, it's not the best people finder. What makes it truly special is that it doesn't compile information from its own database.
This means that the address finder, for instance, will hunt down all the necessary data about a specific property in real time—accessing billions of databases and online public records almost instantly.
Some standard limitations are imposed on the data you obtain through Spokeo. You are not allowed to use it to screen tenants, make insurance and credit decisions, or hire employees, as these activities are regulated by the Fair Credit Reporting Act (FCRA). You can use it to get in touch with that high school friend you've been looking for or find a long-lost relative.
FAQ
What can Spokeo tell you?
Spokeo shows you how to do a background check, offers you information about someone's whereabouts, family and personal history, and so forth. The company also provides educational scholarships and helps out non-profits, proving it's a socially-conscious and positive organization.
No, Spokeo is not a free background checker. Read our review above to find out its prices!
Yes, Spokeo is a safe service. It protects your data with SSL encryption and does not list children under 18 in its reports. So, can Spokeo be trusted? We at Hosting Tribunal definitely think so!
Yes, Spokeo is completely legit. Just keep in mind that you can't use the information you obtain for purposes that violate the FCRA (you can check out the rules above in our Spokeo review).
Will someone know if I look them up on Spokeo?
No, your search will be 100% anonymous. The person you are looking up will not be notified. You can also choose to delete your information from the website if you want.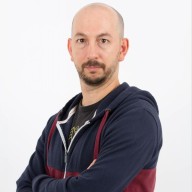 Nick Galov
Unaware that life beyond the internet exists, Nick is poking servers and control panels, playing with WordPress add-ons, and helping people get the hosting that suits them.