Peopletrail Review—How Can It Make Your Hiring Process Better?
Edited by
Aleksandra Yosifova
Whether you're an individual who wants to trace someone or an HR manager making hiring decisions, Peopletrail has you covered! It checks all boxes with its extremely short turnaround times, diverse solutions for every industry, and responsive customer support. Read our Peopletrail review below to see how you can use this solution.
Downloadable reports:
Yes
Single report option:
Yes
Key features:
Actionable insights, A+ BBB rating, extended workforce check, social platform analyzer
Visit Website
Best for:
MOST INDUSTRIES COVERED
Strengths
Actionable insights

Many useful resources

Social platform analyzer

Extended workforce check
No gun or vehicle data

Few customer reviews
There are many factors to take into account when choosing a background check solution. You have to look at the service's track record, speed of delivery, accuracy, costs, quality of customer service, etc.
Luckily, we at Web Tribunal did the research for you. In this Peopletrail review, we dive deep into each of these aspects, highlighting the company's strengths and weaknesses.
Keep reading to see if Peopletrail lives up to the standards.
What Is Peopletrail?
Peopletrail is an online background check company launched in 1994 and based in Utah. Its vast experience makes it one of the most trustworthy background check companies.
The smart background check is accredited by the Professional Background Screening Association (PBSA), which further increases its credibility.
Better yet, Peopletrail LLC is FCRA accredited and fully compliant with all industry-specific regulations. This means that you can use this background search tool to make hiring decisions and screen candidates, volunteers, and tenants.
Let's see how you can use it.
Ease of Use
Most end-users agree that Peopletrail is a straightforward and easy-to-use background information provider.
For starters, the Peopletrail website is comprehensive and informative. You can access the pricing information, description of features, educational resources, and HR-related tips in a few clicks.
Although it has an outdated and cluttered design, it displays all the information you need to make a purchase decision.
As part of our Peopletrail website review process, we also tested the ordering procedure to make sure there are no hidden fees. We found it fast, simple, and most importantly, transparent.
All you have to do is choose the pricing option and types of background checks that best suit your needs. You can select "Personal Checks" or "B2B Employment Screening" from the navigation bar.
The platform provides a plethora of industry-specific checks—from the construction industry to healthcare, finance, and sports.
Finally, the Peopletrail search software will return an extensive report within a maximum of 72 hours.
How Peopletrail Works
Let's dive into more detail and see how Peopletrail can help you make the best hiring and renting decisions.
Personal Background Checks
If you're not an employer but want to find information about someone, you can use the personal background investigation tool. You'll get a detailed Peopletrail background check report, including one's identity, address history, and social security number verification.
With a higher-tier package, Peopletrail will add the person's criminal record and social media details.
Employee Background Checks
To ensure more effective selection processes and keep your workplace safe, use Peopletrail to run background checks on potential employees.
Apart from these professional background check tools, you get access to more than 1,000 Applicant Tracking Systems.
By combining an ATS scan with a background check, you'll easily find the best fit for the job.
Actionable Insight ®
Peopletrail takes pride in offering actionable insights, detailed background reports, and extensive public data check procedures. Plus, it uses your input (name, phone numbers, or SSN) to give a human touch to the machine learning search.
Moreover, it has a proven track record of delivering accurate information while remaining 100% compliant with FCRA rules.
Social Media Focus
The Peopletrail search options aren't limited to criminal background checks or address finder tools. It also has a powerful social media analyzer that screens candidates' Facebook, Instagram, and Twitter profiles.
More specifically, the software looks at people's activity and post history. It can detect "red flags," including hate speech, bullying behaviors, violent or explicit images, and so forth.
Industry Specializations
The Peopletrail background check capabilities span over multiple industries, offering tailor-made solutions for virtually any business.
These include but are not limited to screening services for the transportation industry, government-related positions, retail, insurance, and education.
Depending on the option you choose, you'll get useful insights into the candidate's arrest records, civil judgments, online identity, traffic offenses, and more.
Extended Workforce & Volunteers
This option allows you to conduct a background check on your extended workforce for extra safety and stringency.
You can obtain a Peopletrail report with detailed information about your contractors, freelancers, and volunteers. This includes criminal, civil, and financial records, DMV records, and I-9 and E-Verify.
Extensive Resources
Peopletrail doesn't limit itself to uncovering public arrest records or sex offender statuses. It also helps you learn how to do a background check yourself or how to stay compliant with FCRA rules.
It provides abundant resources, such as case studies, DoT (Department of Transportation) training for drivers, blog posts, webinars, and more. In fact, the company's informative content is a common point of praise in Peopletrails reviews by end-users.
What Information Peopletrail Delivers
Next up, we take a closer look at the type of information covered in Peopletrail background check reports.
Combining all packages and industries, the list is quite lengthy:
Identity checks and SSN verification

Contact information and whereabouts (location, address history)

Education, training, and credentials

Employment verification and job history

Activity on social platforms

Crime check

—this is particularly detailed and includes:

Felonies

Misdemeanors

Sex offender

watch

Terrorist verification

Traffic offenses

Charges

Warrants

Other types of wrongdoings

Professional and financial details (bankruptcies, credits, liens, civil judgments)

Form 1-9 verification and E-Verify—essential for establishing the candidate's eligibility to work in your organization

Drug tests—come in handy when screening potential drivers or individuals in safety-sensitive positions
Plans & Pricing
In this section of the Peopletrail review, we discuss the service's pricing structure.
The company offers two different solutions—B2B Employment Screening for businesses and Personal Checks for individuals.
The Peopletrail pricing for individuals is organized in the following four packages:
Note that the company often changes the prices. The ones provided above are reduced rates available at the time of writing.
Overall, the cost of Peopletrail for individuals is reasonable, and the plans can cover most basic background check requests.
To get the B2B employment screening costs, you have to contact Peopletrail's customer service and negotiate a monthly quota.
You can also get a "Quick Estimate" by providing information about the size of your organization and your hiring targets.
Support
You can find Peopletrail's email address, phone number, and working hours on the Support page.
The Peopletrail background check company's online reputation is mostly positive. End-users praise the reps' availability and promptitude.
To test this, we sent an email to the support crew, asking if there's a Peopletrail discount that we can enjoy. A knowledgeable and polite agent got back to us after six hours. They explained that reduced rates are always displayed in the Pricing section.
Overall, our exchange with the customer service rep was pleasant.
Peopletrail User Reviews
As part of our review process, we looked for customer feedback online.
Unfortunately, we didn't find many Peopletrail ratings on specialized review websites. The service is absent from reputable third-party user opinion platforms, such as SiteJabber, TrustPilot, and G2.
We couldn't even find one single Peopletrail review from Reddit.
Still, like most other people search websites, Peopletrail has a BBB account. Although it is not officially accredited by the organization, it has an A+ rating. This automatically boosts its reliability.
In general, Peopletrail reviews—positive or negative—are almost impossible to find. A few people left comments about the company on Facebook. They praise its customer service, the accuracy of reports, and ease of use.
Peopletrail complaints are also scarce. A couple of users point out the lack of gun history verification and vehicle ownership information. Lastly, some customers also mention that some Peopletrail alternatives offer lower prices.
We provide a more detailed comparison with other solutions further down in our 2022 Peopletrail review. You can also check out our list of background check companies.
Is Peopletrail Worth It?
After a thorough review of Peopletrail's pros and cons, we can assure you it's an excellent solution for employees and individuals alike.
With its unique social media package, SSN verification, advanced court records, and short turnarounds, Peopletrail can serve anyone.
Although Peopletrail reviews online are scarce, most of them are positive. There are only a few complaints about the background check cost and the lack of vehicle and gun ownership information.
All in all, Peopletrail is an excellent solution for both employers and individuals. You can check up on your neighbor or a potential employee and have peace of mind.
Alternatives of Peopletrail
You can find out how Peopletrail fares against other background checks and people finder sites in the section below.
Peopletrail vs TruthFinder
Peopletrail is FCRA accredited, so you can use it to screen candidates and tenants. TruthFinder, on the other hand, is only for personal use. Its main claim to fame is the high accuracy of its reports.
Peopletrail fights back with some extra handy additions, such as drug testing and Form 1-9 verification.
Peopletrail vs Intelius
Intelius is one of the most renowned and well-established search engines to find people.
However, its popularity can't compensate for the fact that it isn't FCRA compliant. Plus, unlike Peopletrail, it doesn't have transparent pricing.
Peopletrail vs BackgroundChecks.com
These two solutions are quite similar. You can use both to make hiring decisions and screen tenants based on their criminal and civil history.
However, BackgroundChecks.com's services are slightly more expensive, starting with $29.95 for a one-off search. Still, this is partly justified, as it lets you pick the courts in which you want to conduct searches.
Peopletrail vs US Search
US Search doesn't organize its features into bundles. Instead, it specializes in delivering high-quality one-time reports.
The biggest advantage of Peopletrail is its A+ BBB rating and FCRA accreditation. This means you can use it to make hiring and renting decisions.
Our Final Verdict
Whether you want to vet on a potential date or gain peace of mind in regard to a new business partner, you can always count on the Peopletrail app.
But is Peopletrail reliable?
Its A+ BBB rating, FCRA compliance, and PBSA accreditation confirm its legitimacy.
As our Peopletrail review shows, there's no reason not to trust this service. It is a comprehensive and highly accurate background check solution for employers and individual users.
FAQ
Yes. Peopletrail is a completely functional background check service. Admittedly, very few end-users leave Peopletrail reviews to testify about its capabilities.
However, we checked its functionality thoroughly to make sure it's worthy of your investment. Find more information in the review above.
What does Peopletrail background check for?
Peopletrail returns background reports with information on people's identity, location, employment and education history, criminal history, and even drug usage.
How long does a Peopletrail background check take?
Peopletrail will deliver the background report within a maximum of 72 hours.
How accurate is Peopletrail?
Peopletrail is one of the most accurate and reliable people search services. Better yet, it's FCRA accredited, so you can use its reports to screen tenants and employees. Find out what information it provides in this Peopletrail review above.
How can I carry out a Peopletrail background check on myself?
You proceed in the same way you do for other people. You can order a one-time search and enter your full name and contact information.
Definitely! Peopletrail is legit and keeps your data 100% private. It also has a certification from TruSecure, which guarantees a high degree of safety.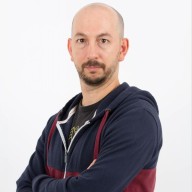 Nick Galov
Unaware that life beyond the internet exists, Nick is poking servers and control panels, playing with WordPress add-ons, and helping people get the hosting that suits them.