PeopleFinders Review - Detailed Reports at Affordable Prices
Edited by
Aleksandra Yosifova
If you want more bang for your buck when searching for someone's contact info or whereabouts, look no further than PeopleFinders. The site is possibly the best background checker out there. And that's not just our opinion—the numerous positive PeopleFinders reviews on BBB prove that too. Let's find out what else makes this service so good and whether it's the right choice for you in our PeopleFinders review below.
Downloadable reports:
$0.50
Single report option:
Yes
Reverse phone lookup:
Yes
WORKS ON:
iOS
Edge
Opera
Chrome
Safari
Android
Firefox
LEGAL DISCLAIMER:
PeopleFinders is NOT a Consumer Reporting Agencies (CRA) according to the Fair Credit Reporting Act (FCRA). The services listed below can't be used for employment, credit or tenant screening, or related purposes.
Visit Website
Strengths
$0.95 three-day trial

Detailed criminal background check

One-off reports

Quick and easy to use
$2.95 cancellation fee

No educational or employment reports
Are you trying to find out if your new business partner is someone you can trust or reconnect with a childhood friend? You can always dig into the public records on your own, but that seems like too much hassle. And there's no guarantee your search will be successful.
A much better option is to try one of the many background check services available on the market. In this PeopleFinders review, we analyze in great depth potentially the most advantageous solution to your problem.
Affordable, easy to use, and accurate, you'll be sure to find your answer there. Sounds almost too good to be true, right? Let's find out whether it's really that useful.
What Is PeopleFinders
PeopleFinders is a California-based company founded in 1998. It belongs to Confi-Chek Inc., which is also the owner of MyRelatives—a renowned online genealogy database. We conducted thorough research and backed it up with many PeopleFinders reviews, which confirmed that the platform has the largest public database. It pulls information from the staggering number of 43 billion records spanning over more than 40 years.
Even though it's not accredited by the Better Business Bureau, the PeopleFinders BBB rating is high nonetheless. The company is also the winner of several business awards, such as the "Top 10 Best People Search Sites," "Best of Industry," "Information Services Standard of Excellence," and "Standard of Excellence Award".
Ease of Use
The PeopleFinders website has an exceptionally user-friendly and easy to navigate interface, displaying the search options and essential information in an intuitive and elegant fashion.
If you want to find a person, all you have to do is enter their first and last name in the boxes available on the front page, along with the city and state of residence. If you want to refine your search, you also have the option to add the person's middle name and an age range, then wait for a thorough and accurate PeopleFinders report.
How PeopleFinders Works
Now that we at Web Tribunal have seen how intuitive and easy to use PeopleFinders is, it's time to look deeper into what services the company offers and how you can make the best out of them:
People Search by Name
This service is PeopleFinders' claim to fame. Just by inserting someone's first and last name (and preferably their approximate location), you can access the person's current whereabouts, address history, contact information, relatives, and aliases.
According to the latest PeopleFinders reviews, the information that the platform returns after carrying out this type of search is remarkably accurate and quickly delivered.
Reverse Phone Look Up
Almost all people search sites offer this service, but the California-based company puts a spin on it. PeopleFinders' handy Android and iOS apps will automatically scan any unknown number that calls you. The platform will return information about the owner in a matter of minutes.
The PeopleFinders reverse phone lookup service reviews and reports information about the owners of unknown phone numbers. It is included in the monthly package but can also be purchased a la carte ($3.95).
Reverse Address Look Up
If you want to find out how safe your new neighborhood is, there's nothing simpler than introducing your address in PeopleFinders' search box. In a matter of minutes, you'll access useful details about the property and its market value, ownership history, and even possible sex offenders than might live nearby. You can also perform this search using the PeopleFinders app.
Reverse Email Look Up
Here's another PeopleFinders' noteworthy feature—you can now look up an unknown email address to find out who's behind it, their contact information (phone number, physical address), and even their acquaintances.
Criminal Record Check
With this valuable tool, you will be able to feel safer around people you don't particularly trust or know. After performing a PeopleFinders search, you will immediately get access to public information, such as the person's arrest records, felonies, misdemeanors, or sex offender status.
Public Records Search
This is a more detailed and thorough type of background check. By searching someone's name, you can obtain more detailed information—financial situation, business affiliations and partners, phone numbers, traffic citations, and much more. We will talk more about the types of information provided in the next section of our PeopleFinders review.
Complete Background Report
Being the most extensive and detailed type of report, this option is also the most expensive one if purchased for one-off usage: $39.95. The search will return all kinds of information about the person you want to look up online. Let's see the full list of data you can obtain:
What Information PeopleFinders Delivers
Is PeopleFinders legit?
It is but you can judge for yourself the service's accuracy and legitimacy by seeing what information it returns:
Name, aliases, contact information and location
Address history
Relatives and relationship status

—including marriage and divorce history

Criminal records

—these are particularly detailed, covering warrants, convictions, police and court records, etc.

Birth and death records
Sex offender details
Financial and professional situation

—bankruptcies, tax liens, civil judgments, business licenses & affiliations, owned assets
PeopleFinders investigations don't cover educational and employment history. We will see what some of its competitors offer later in this PeopleFinders review.
Plans & Pricing
The best part of PeopleFinders' pricing is that you have the option to buy single reports. You can also subscribe to a PeopleFinders membership that gives you access to an unlimited number of searches per month.
That being said, if you wish to trace someone only once, here are some ways in which you can do that:
A la Carte Services
Reverse Phone Lookup—$3.95
People Search Report—$1.95
Background Check Report—$39.95
Keep in mind that these are the prices for one-time searches. If you decide to commit to a monthly membership, the cost of PeopleFinders goes up quite substantially.
Trial Options
The good news is that the company also provides a three-day trial. Its cost depends on the type of subscription as follows:
It includes unlimited phone searches for three days and a people search report.
In addition to the features covered in the basic trial, it includes full background reports, criminal checks, and public records searches.
Monthly Memberships
The PeopleFinders cost for the trial option is very attractive, but the full membership fees, similar to those of its competitors, are a bit more pricey.
This includes the same services as the three-day trial, but for a month.
It provides the same features as the Premium Trial for a month.
So, is PeopleFinders free? Unfortunately, no. PeopleFinders is not a free background checker. But it's the next best thing—the service compensates with interesting and helpful additional features, such as downloadable reports for an extra $0.50 fee.
What we're not that crazy about is the $2.95 cancellation fee you have to pay if you want to unsubscribe from its services. This is outlined in many PeopleFinders reviews as the main downside of the service.
Support
We've decided to test the support teams' availability and promptitude by sending them an email with a question about the opt-out option. We found out that if you want to delete your information from the website's database, you can do so by running a background check on yourself first and then proceed to remove your data from the records.
We found PeopleFinders support reps knowledgeable and helpful. On the official website (and in most PeopleFinders reviews from 2022), you can find the support crew's phone number—800-718-8997 (toll-free)—and working hours—7:00 am-6:00 pm PT on weekdays and 7:00 am-3:30 pm PT on weekends.
The working hours are praised in many PeopleFinders reviews - end-users find the extended support very helpful. Not many background check customer support services are available during the weekend.
And if you don't want to contact support agents, you can also find useful resources and billing information on the PeopleFinders Help Center page.
PeopleFinders User Reviews
PeopleFinders has a solid online reputation, mostly positive customer feedback and high ratings on specialized websites. For instance, PeopleFinders BBB opinions are almost exclusively positive, averaging an A+ rating. The company has a 4.6 customer rating on Trustpilot and 4.8/5 stars on BackgroundChecks.org.
Still, not all opinions are positive. For example, one PeopleFinders review from Reddit pointed out the company's lack of transparency regarding its pricing policy. To be fair, this is not a specific PeopleFinders drawback but a common trait shared by the best background check services.
Other PeopleFinders complaints include examples of inaccurate or outdated information. We can't quite blame the company for this, though, as the service relies on public records that take time to be brought up-to-date.
Overall, PeopfleFinders qualifies as one of the best people search websites out there. Most people searches reviews from end-users are positive and emphasize the platform's ease of use, the accuracy of the information, three-day trial offer, and single report option.
Is PeopleFinders Worth It?



PeopleFinders is one of the best people finder sites.
It stands out from the crowd with its extremely affordable three-day trial offer, single report option, ease of use, convenient mobile app, high accuracy of the information, and unbelievably vast public database from which it pulls data.
The service is far from perfect. For instance, you don't get a PeopleFinders discount regardless of how long you prepay for. The monthly fee doesn't change regardless of whether you purchase the service for one or three months.
The platform's lack of education, job, and social media details, as well as the $2.95 cancellation fee, are the only things holding it back from being the one true winner in the competition for the "best people search engine" title.
Alternatives of PeopleFinders
After looking into the latest PeopleFinders reviews, we decided to compare the Sacramento-based company against its most notorious rivals.
PeopleFinders vs TruthFinder
Truth be told (no pun intended,) TruthFinder is slightly more renowned and better perceived by users. This is mainly because it provides higher amounts of information and it's also arguably more accurate. Still, it's not without its faults. You can read the full story in our TruthFinder review.
PeopleFinders, on the other hand, lacks social media and educational history. But its background check cost is a little lower by virtue of its affordable three-day trial ($0.95.) It also offers a single report option, unlike TruthFinder.
PeopleFinders vs Intelius
As you've probably noticed from our PeopleFinders website review, the company beats virtually all of its competitors when it comes to affordability, and this is no exception.
But Intelius fights back with the inclusion of educational history and lack of cancellation fee—perks that are missing in PeopleFinders' offerings.
PeopleFinders vs InstantCheckmate
These two are quite similar in some aspects. The main difference is that Instant Checkmate doesn't provide one-off searches. This makes PeopleFidners a more suitable option for those who only want to carry out a one-time search.
On the other hand, Instant Checkmate offers more information (education, social network profiles, etc.,) justifying its slightly higher monthly cost ($34.78).
PeopleFinders vs US Search
This is a tough one. Both companies are popular for roughly the same reasons—their one-time report options and accuracy of information.
When talking about differences, it's worth mentioning that US Search is more experienced and more informative in nature. Its website is loaded with useful guidelines on how to do a background check and how to properly use the information. But it's also pretty old-fashioned (the interface seems as old as the company—which was founded in 1994).
Final Verdict
PeopleFinders' legit nature was proven numerous times by its almost impeccable customer feedback and track record. You can safely use the service for personal purposes as you please, but be aware that the company doesn't comply with the Fair Credit Reporting Act (FCRA).
This means you have to refrain from using any of the information provided to screen potential tenants, make credit, employment, insurance decisions, and other similar activities.
Overall, the PeopleFinders is one of the greatest, if not the best people finder sites in the business, but it's not without its flaws. We hope that after reading our PeopleFinders review, you feel well-informed and ready to decide whether to use the service or not. Perhaps you can even write your own thoughts about PeopleFinders. We would be glad to read them!
FAQ
PeopleFinders is perfectly safe and trustworthy. It uses standard SSL encryption to make sure your account information and search history remain private.
PeopleFinders safe practices and smart background check techniques are among the best ones in the industry. But if you want an additional safeguard, you can use one of the best ID theft protection services.
Is PeopleFinders anonymous?
Yes, your search will remain anonymous. PeopleFinders will not notify the person you are checking their whereabouts or history.
Can you perform an international people search with PeopleFinders?
No. As we mentioned in our PeopleFinders review, the platform requires you to select the person's state of residence. You can only perform searches inside the US.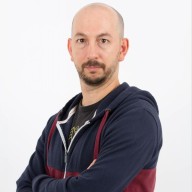 Nick Galov
Unaware that life beyond the internet exists, Nick is poking servers and control panels, playing with WordPress add-ons, and helping people get the hosting that suits them.