Instant Checkmate Review - Dig Up Criminal Past
Edited by
Aleksandra Yosifova
If you want to obtain free public records at affordable prices, Instant Checkmate is the right service for you! Offering an amazing $1 five-day trial, Instant Checkmate proves itself as one of the best and most reasonable background checkers in the business. Let's see exactly why in the following Instant Checkmate review.
Reverse phone lookup:
Yes
Downloadable reports:
$2.99/report
WORKS ON:
Edge
Opera
Chrome
Safari
Android
Firefox
LEGAL DISCLAIMER:
Instant Checkmate is NOT a Consumer Reporting Agencies (CRA) according to the Fair Credit Reporting Act (FCRA). The services listed below can't be used for employment, credit or tenant screening, or related purposes.
Visit Website
Best for:
CRIMINAL RECORD CHECKS
Strengths
$1 five-day trial

Good mobile app

Thorough and accurate criminal reports

Identity protection
Unclear pricing policy

No single reports
Founded in 2010, Instant Checkmate has over ten years of experience in delivering accurate and up-to-date background checks. If you're concerned about your new neighbor or a potential date, you can use the service to find out all about those people—from contact information to marital status and criminal records.
In this Instant Checkmate review, we at Web Tribunal will show you how the platform works, its strong and weak points, and how it compares against other giants in the business, such as TruthFinder.
What Is Instant Checkmate
Speaking of TruthFinder, here's a fun fact: these two companies have the same owner, Joey Rocco, so their rivalry is a pretty unusual one.
Instant Checkmate gathers information from public records and private companies' released data. According to most Instant Checkmate reviews, reports are thorough and accurate.
But keep in mind that in line with the Fair Credit Reporting Act (FCRA), you are not allowed to use the provided information for screening tenants, hiring employees, or other activities alike.
Ease of Use
Instant Checkmate's website is extremely user-friendly, modern, and easy to navigate. All search options are intuitively laid out, rendering Instant Checkmate people finder among the most straightforward and simple to use search engines to find people.
The website is also very informative, offering extensive explanations on how to do a background check and how to use the acquired information.
How Instant Checkmate Works
Unlike other competitors, such as Intelius or US Search, Instant Checkmate, Inc. doesn't really differentiate between the types of background checks. Virtually all search options will return reports that look roughly the same in terms of structure. Still, there are some differences between them.
Let's see what they are.
Background Reports by Name
This is pretty much every background check service's bread and butter. The process is fairly easy to follow and to carry out. To find a person, just type in their first and last name, preferably along with the state and city of residence.
The platform then asks you a few more specific questions about the person to narrow down the scope of the search. In a matter of minutes, it returns a complete and detailed Instant Checkmate report.
Reverse Phone Look Up
Instant Checkmate also offers a reverse phone lookup service. But keep in mind that this feature is not included in the main plans (which we will discuss further down in our Instant Checkmate review.) You will have to pay $4.99/month if you want to trace someone by their phone number.
People Search by Email
If you wish to perform an email address search, you can do so for an extra $8/month. According to some Instant Checkmate reviews, this option can come in handy when trying to find the owner of the strange-looking email address that keeps popping up in your spam folder.
Reverse Address Look Up
Another popular service of background search companies is the physical address lookup. You can use it to investigate the ownership history of a property or check for potential sex offenders nearby. The Instant Checkmate background check helps you feel safer in your new neighborhood by offering you this service as part of the main monthly package.
Extensive Criminal Records
As the name suggests, this is a particularly thorough and detailed option. The company is well-known for the extensive information it extracts from public databases. Instant Checkmate criminal records include DUI arrests, traffic convictions, felonies, misdemeanors, mugshots, warrants, or even inmate information.
Dark Web Scan/Monitored Information
Instant Checkmate also places high emphasis on user security and privacy of information. With the Dark Web Scan tool, you can find out if your online identity is or was at risk or if you were part of a data breach.
It's an excellent additional feature that not many of its competitors provide. But if that's not enough and you're still worried about your online identity, you can choose one of the top ID theft protection services for extra security.
What Information Instant Checkmate Delivers
Next up in our Instant Checkmate review, we will discuss what type of background information the platform actually delivers. Let's see what's covered by the background report option:
Name, aliases, and contact info (phone number, online address, physical address, etc.)
Current location and address history
Educational and job history
Family members and relatives (and their contact info)
Social media information
Criminal records and sex offender watch (with filing date, case number, deposition, etc.)
Financial situations (bankruptcies, tax liens, civil judgments)
Business licenses, permits, and affiliations
Owned assets (properties and vehicles)
Photographs
What is particularly interesting about Instant Checkmate people finder is the user's freedom to leave comments on people's reports. The comments will then appear on that person's report every time someone is searching them.
This Wikipedia-like approach of Instant Checkmate also opens doors for the opposite option—if you want to, you can delete your information and remove yourself from Instant Checkmate's database. You simply have to fill in an opt-out request and you're done, according to some informative Instant Checkmate reviews from 2022.
The platform also runs a zodiac sign compatibility check with a potential romantic partner. This is kind of unusual for professional people search websites but can be a nice addition for astrology enthusiasts.
Plans & Pricing
Instant Checkmate's most noteworthy offer is the $1 five-day trial. It's no surprise it's often one of the first platforms to come to users' minds when they need a one-off background check.
With Instant Checkmate, you can quickly look into people without committing to a long-term collaboration with the background check service. However, this trial is sparking some controversy in online Instant Checkmate reviews, as we will discuss later.
Also, note that you won't be able to access single reports with Instant Checkmate, which means you'll need a monthly subscription to enjoy its features.
This membership will grant you access to unlimited people searches and reverse address lookups. If you also want to benefit from the reverse email address lookup feature, prepare to pay the extra $7.99 fee.
The Instant Checkmate cost goes down by approximately $7 when it comes to the monthly fee if you decided to purchase the quarterly package. Of course, you get every benefit from the one-month subscription.
This option is quite popular among online users, giving them a sense of safety and peace of mind. By only entering a phone number, you can find the person who was prank calling you at 3:00 am, for instance. The reverse phone Instant Checkmate reviews we found praise this feature and outline its utility and accuracy. 
The fee for the Dark Web Scan option—which protects your identity and online data—is considerably small—only $2 per month.
InstantCheckmate also offers downloadable reports for $2.99/report.
The company also offers Premium reports (containing additional information like voter registration, weapon permit, and others) for an extra price of $19.99.
Support
When it comes to customer service, there are mixed online opinions on how Instant Checkmate support reps assist their clients. Some Instant Checkmate reviews emphasize that responses are pretty generic, delayed, and unhelpful. Other users consider the provided information decent and timely delivered.
All in all, we can say that Instant Checkmate is not exactly among the best people search sites in terms of customer support, but it's not among the worst either.
The customer support team is working from Monday to Friday, 7:00 am-7:00 pm PST, and can be contacted toll-free at 800.222.8985. Email support ([email protected]) is operational 24/7. According to Instant Checkmate reviews, you can find the answer to some questions by simply reading the FAQ section on the website. It includes thorough guidelines on how to use the services and how not to use the information available.
Instant Checkmate User Reviews
The Instant Checkmate BBB rating is definitely an honorable one—A+. It's accompanied by equally impressive ratings on other platforms—4.2 on ConsumerAffairs, a 4-star rating on TrustPilot, and last, but not least, a 4.5/5-star rating for its mobile app on the App Store.
Most reviews emphasize the platform's ease of use and high accuracy of information. And the Instant Checkmate's BBB accreditation can stand proof for these positive characteristics.
Common complaints include the accuracy of the information and Instant Checkmate's shady pricing policy, which is not transparently displayed on the website. Unfortunately, this is a common practice, even among the best background check services.
For this reason, some users claim in their Instant Checkmate reviews on Reddit that they missed the five-day trial offer because it is well-hidden. To find it, you have to spend quite a bit of time on the website after hitting the paywall (which intentionally displays only the monthly membership cost hoping users will take the bait).
Although some customers don't quite deem the platform as the best people search engine, the majority of user reviews are positive.
Is Instant Checkmate Good?



In this detailed Instant Checkmate review, we outlined the strongest points of the service—ease of use, $1 five-day trial, excellent mobile app, best and most detailed arrest records. But that's not all—the company also offers thorough and mostly accurate reports, multiple search parameters and sources, and identity protection.
However, Instant Checkmate is not a perfect service. Like most of its competitors, the San Diego-based company is intentionally unclear about its pricing practices and doesn't provide one-off reports. Besides this, it has a policy of refunding only after one year of accidental charges (which can be really off-putting and it shows in some online Instant Checkmate ratings).
Taking everything into account, the service is fairly good and it stands its ground in the background checkers' battle arena.
Alternatives of Instant Checkmate
Speaking of that, the following section was designed to put Instant Checkmate up against some of its most fierce competitors:
Instant Checkmate vs TruthFinder
Are TruthFinder and Instant Checkmate the same? The answer, despite their common ownership, is "no."
Instant Checkmate is slightly more expensive ($34.78/month as opposed to $27.78/month.) On the other hand, it does offer an affordable five-day trial (for $1), unlike its sister-company, which doesn't provide any trials.
Still, these two providers offer very similar services in terms of structure, quantity, and quality. You can find out more about the other service in our TruthFinder review.
Instant Checkmate vs Intelius
While Instant Checkmate offers better and more extensive criminal reports, its monthly membership is more expensive than that of Intelius, which costs only $29.95 a month. Also, an Instant Checkmate report can't be purchased a la carte, while Intelius offers that option.
Instant Checkmate vs US Search
Again, the main disadvantage of Instant Checkmate is that it doesn't offer one-off searches, while US Search is renowned for this option. Also, US Search is arguably the best address finder in the market.
Instant Checkmate, Inc. fights back with a cheap five-day trial and an excellent mobile app, although it's a little more expensive than US Search.
Instant Checkmate vs Verispy
Verispy offers a single report purchase option and its monthly subscription is slightly cheaper—$29.95. It also uses smart background check techniques. However, Instant Checkmate reviews from BBB are numerous and more positive.
Verispy compensates with interesting and very extensive on-court records, which seems to be its main specialization and claim to fame. But Instant Checkmate might be a better choice for searches on the go, given its handy mobile app.
Wrap Up
If you're still wondering: "Is Instant Checkmate legit?" the answer to your question is a definite yes. Instant Checkmate is perfectly legitimate and trustworthy, with a good track record in delivering high-quality background reports.
We've analyzed all of the company's pros and cons, positive and negative reviews, as well as its pricing and ease of use. We can undoubtedly say that the service is a good candidate for the position of the best people finder, at least when it comes to criminal records.
FAQ
Is Instant Checkmate safe?
Yes, Instant Checkmate is a safe service that uses features such as the Dark Web Scan and Monitored Information to ensure clients' security.
Is Instant Checkmate free?
No, Instant Checkmate is not a free background checker. You can see the full pricing list above in our Instant Checkmate review.
How much is Instant Checkmate?
The Instant Checkmate monthly membership is $34.78, while the reverse phone lookup option costs $4.99 per month.
Is Instant Checkmate easy to cancel?
To cancel your membership, all you have to do is call Instant Checkmate's customer service at 1-800-222-8985 and explain that you want to terminate the collaboration.
Does Instant Checkmate notify the person you are looking up that you've been searching them?
No, your search will remain anonymous with Instant Checkmate, as is the case with most people look up services.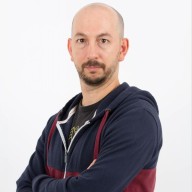 Nick Galov
Unaware that life beyond the internet exists, Nick is poking servers and control panels, playing with WordPress add-ons, and helping people get the hosting that suits them.
Leave your comment
Your email address will not be published.