InfoTracer 2022 Review—Is The Service Worth the Money?
Edited by
Aleksandra Yosifova
For a monthly fee of only $14.95, you can enjoy carefully structured reports and specialized targeted searches. The service will reveal everything you need to know about the people you're looking up. You can find out more about its services in our InfoTracer review below.
Reverse phone lookup:
Yes
Downloadable reports:
Yes
Single report option:
Yes
WORKS ON:
Edge
Opera
Chrome
Safari
Firefox
LEGAL DISCLAIMER:
InfoTracer is NOT a Consumer Reporting Agencies (CRA) according to the Fair Credit Reporting Act (FCRA). The services listed below can't be used for employment, credit or tenant screening, or related purposes.
Visit Website
Best for:
SPECIALIZED SEARCHES
Strengths
Affordable five-day trial

Many distinctive search parameters

Excellent data security

Access to over two billion public records
No mobile app

No educational or employment reports
Depending on the purposes of your search, different background checkers might be suitable to trace someone online. From criminal records and dating history to employee screening—there's a people search site for nearly every occasion. So, how do you find the right one for you?
This InfoTracer review is a good place to start. The service is the best choice for detail-oriented people looking to perform specialized people searches. We tested and carefully analyzed all aspects of the platform to show you how you can use it.
What Is InfoTracer?
InfoTracer is one of the many people finder sites currently available on the market. What truly distinguishes it from the rest is that it is a part of the Accucom Corporation's public background information retrieval services, along with brands like CriminalPages, Everify, or InfoPay.
The company also takes pride in representing the progressive philosophy of the Freedom of Information Act. It digs through more than two billion records to prepare and deliver a thorough InfoTracer report to every client.
Ease of Use
This service is very user-friendly—it saves you the trouble of watching hours of YouTube tutorials to learn how to do a background check. InfoTracer.com is fairly intuitive and easy to navigate, displaying the InfoTracer search options in a straightforward and accessible manner.
The platform is geared toward providing informative content. As a result, the site is loaded with extensive guidelines on how to find people and use the data provided. While this is not a bad thing in itself, it can become overwhelming after a certain point.
How Does InfoTracer Work
In this section of our InfoTracer review, we at Web Tribunal will discuss the different ways you can find a person with this service.
People Search By Name
Although InfoTracer is renowned for its numerous and highly specialized types of background checks, the platform also stays true to the fundamentals. Like every other data brokerage company, it offers a basic people search option.
All you have to do is fill in the person's full name and potential state and city of residence. In a matter of minutes, InfoTracer reviews the information and delivers a relatively detailed report.
Reverse Phone Lookup
This is the perfect solution for those of you who are annoyed by the strange phone calls from unknown callers. With an InfoTracer subscription, you can find out who the phone number owner is and decide whether or not to answer their calls.
Reverse Email Look Up
This feature works by the same principle as the reverse phone lookup and even returns similar information. But the input is different—you can get extensive information about a person by simply entering their email address.
The accuracy of this data is yet another proof of the InfoTracer's legit nature.
Reverse Address Lookup
InfoTracer also puts significant emphasis on people's safety. By inserting someone's location, you can get access to information about the property and its ownership history.
The reverse address lookup option also informs you about sex offenders that might live in the respective neighborhood.
Targeted Lookup for Crime Check
This is where the company starts to differ from the classical background check services—and the main point of praise in numerous InfoTracer reviews. The platform offers differentiated report options for almost every type of criminal offense.
InfoTracer searches for public arrest records, court judgments, warrants, sex offender status, or even mugshots. You can even find the vehicles owned by someone just by introducing their license plate number. It spares you the irrelevant details and delivers exactly what you asked for. Now you see what we meant by "highly specialized".
Face Recognition Search
There's not a single search parameter that InfoTracer overlooked! So far in this InfoTracer review, we covered the main search options—name, phone numbers, address, and email. It's time to add the fifth horseman—face recognition.
InfoTracer LLC gives you the chance to identify a person just by their photo. You can check your Tinder date thoroughly and have peace of mind. But before you use this service, make sure it's permitted in your jurisdiction.
What Information InfoTracer Delivers
The company claims to return 900% more data than its competitors, meaning that its search capabilities and the richness of its thorough reports are virtually unmatched.
But is InfoTracer reliable? The fact that its database is updated on a monthly basis (some records are revisited almost every day) must be sufficient proof of its trustworthiness.
Let's see what these records include:
Personal information

—contact, aliases, whereabouts, and address history

Relatives, relationships, and marital status

—it also provides genealogy records for an extensive investigation on family members

Social media profiles

—although the information available on web accounts is pretty limited

Criminal record

—the

InfoTracer search results

include felonies, misdemeanors, civil judgments, warrants, traffic offenses, DUIs, mugshots, and

sex offender

watch

Professional and financial information

—licenses, business affiliations and associates, political donations, etc.

Owned assets

—properties, vehicles

Birth and death records
Now that we've seen how informative an InfoTracer background report can be, it's time to ask another important question: is InfoTracer safe? For one thing, it provides a Dark Web Monitoring Tool, so the answer seems to be a firm "yes". You can use that to uncover information hidden from regular public records but also to prevent online identity theft.
Note that the provided information cannot be used for any unlawful purposes, such as credit card eligibility checks, employment screening, licensing eligibility, and others.
Plans & Pricing
In this section, we'll review the InfoTracer pricing and membership options of the service.
Before we dive into all the plans' details, it's worth mentioning that no InfoTracer free trial is available. The platform only provides one a la carte offer, a monthly membership, and an affordable five-day trial. While price reductions appear often, there is no InfoTracer discount in place at the time of writing this review.
This particular offering is very advantageous—it allows for unlimited access to all types of searches and reports for five full days without any restrictions whatsoever.
This a la carte option includes a standard background check only. If you're not interested in all the information this report includes, there are a variety of specific checks you could run, each one for a different fee. For instance, you could get a Criminal Records Report for $5 or obtain a Vehicle History Report for $9.
The InfoTracer cost for the monthly plan is very similar to that of its competitors. This option gives you full access to InfoTracer's searches and reports (which are also included in the trial version) and unlocks premium features. For this reasonable monthly fee, you can get detailed information about people's properties, family, financial, and legal situation, as well as social network accounts and arrest records.
Note that if you want to delete your InfoTracer account, you have to contact the customer support team.
Support
You can contact the InfoTracer customer service department via email at [email protected], call the support crew at 800-791-1427, or leave a question in the live chat available on the website. Either way, if you reach out to InfoTracer customer support, a knowledgeable rep will resolve your issue with patience and kindness.
We connected the support team with a question about the InfoTracer app that we couldn't find on Google Play. They came back with an email after several hours, explaining that InfoTracer doesn't have a mobile app yet, but ensuring us that the website is mobile-friendly and can be used on a smartphone.
The answer was prompt, detailed, and polite.
InfoTracer User Reviews
InfoTracer has a remarkably positive online reputation. The company is well-regarded on Trustpilot with a rating of 4/5. On SiteJabber, InfoTracer received 4.1 out of 5 stars.
InfoTracer BBB rating is also high (A+), rendering it among the best people search sites out there. What's even more impressive is that the InfoTracer BBB accreditation has remained the same since 2008.
But along with the multitude of InfoTracer reviews from BBB that praise its services, there are over 88 negative opinions. Still, most users appreciate the company for its ease of use and richness of the reports, considering it among the best search engines to find people.
The InfoTracer complaints focus mostly on the platform's occasional inaccuracy of information. The same concern is also expressed in an InfoTracer review from Reddit, where a former user pointed out the lack of accuracy and the outdated information in the report.
When to Use InfoTracer
With its affordable five-day trial, exceptional security, the huge amount of public records, and varied search parameters, InfoTracer is indeed a good candidate for the title of the best people finder on the market. It is a solid and trustworthy service with high-quality targeted search options.
Still, the company is not without its faults. It doesn't have a mobile app, presents incomplete information in some of its background reports and about people's web accounts, and doesn't offer an InfoTracer company search version.
Alternatives of InfoTracer
If you're curious about how InfoTracer performs compared to other background check services on the market, you can find the answer in the section below.
InfoTracer vs TruthFinder
Despite being the most popular, used, and perhaps best-regarded people search service in the industry, TruthFinder has its downsides. For example, unlike InfoTracer, it doesn't provide single reports. It also has a relatively expensive monthly membership ($27.78) compared to the $14.95 subscription of InfoTracer.
InfoTracer vs Intelius
For starters, InfoTracer's ratings on specialized sites are definitely higher than those of Intelius, giving it an edge in terms of reliability.
However, Intelius provides educational and employment history, which InfoTracer fails to deliver. The latter also lacks a mobile app, unlike Intelius, which is available for both Android and iOS.
InfoTracer vs InstantCheckmate
Same as Intelius, Instant Checkmate has a mobile app and delivers educational records. Its main downsides are the lack of single report options and the considerably higher prices—$34.78/month as opposed to InfoTracer's $14.95/month.
InfoTracer vs ZoomInfo
This is a trickier comparison, considering that these two companies offer different types of services. Infotracer returns information about people that can't be used for screening tenants, hiring employees, and other activities alike.
ZoomInfo, on the other hand, is a business tool that helps owners and entrepreneurs stay informed, focusing on employee background checks.
The common thing between these two services is that the InfoTracer technologies used to extract people's personal records are similar to ZoomInfo's smart background check methods.
Final Verdict
So far in this InfoTracer review, we've analyzed every aspect of the service's plans and background check cost, outlined its main pros and cons, and discussed the positive and negative InfoTracer reviews.
We hope that this gave you a better idea of what the platform has to offer and whether or not you should try it. We strongly recommend it to detail-oriented people looking to perform specialized people searches.
FAQ
Yes. InfoTracer is a trustworthy and well-established company with lots of experience in delivering top-notch information from public records. It conducts thorough investigations, such as a criminal background check, marital and financial status searches, and more.
How does InfoTracer get my information?
InfoTracer searches through over two billion public records to deliver detailed reports. If you want to learn more about this process, you can read the extensive explanations on InfoTracer's website.
What can InfoTracer tell you?
InfoTracer is one of the best people search websites in terms of the quantity of data provided. The information is constantly updated to ensure the accuracy of the contact information, marital status, criminal history, and whereabouts of the people you're checking.
InfoTracer is legal, but you have to follow the FCRA guidelines when using the provided information. It is also exceptionally safe to use. The company collaborates with DigiCert and Norton Security. It is constantly checked for malware and vulnerability and encrypts sensitive user information.
How much does InfoTracer cost per month?
The monthly membership is $14.95. To see more details about the other offers, go to the "Plans & Pricing" section of this InfoTracer review.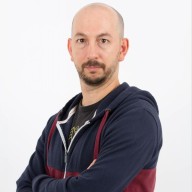 Nick Galov
Unaware that life beyond the internet exists, Nick is poking servers and control panels, playing with WordPress add-ons, and helping people get the hosting that suits them.
Leave your comment
Your email address will not be published.