First Advantage Review—Is It A Legit Solution for Screening?
Using First Advantage employment and tenant screening tools will benefit you in more ways than you think. With XtdForce, RoadReady✓™, or Ready2Work, you can obtain detailed reports on your contractors, drivers, or (temporary) workers at an affordable cost. What's more, First Advantage background check reviews confirm these perks. Read on to see what else our research showed.
Downloadable reports:
Yes
Single report option:
Yes
BBB rating:
Not accredited
Visit Website
Best for:
SCREENING EXTENDED WORKFORCE
Strengths
Focus on alternative workforce

Delightful user experience

No First Advantage membership needed

Fingerprinting service
Negative First Advantage reviews from 2022

Not BBB accredited
First Advantage offers employee background checks in more than 200 countries worldwide. According to our research and other First Advantage background check reviews, it's a progressive and globally-oriented solution that focuses on the recent demands and conditions of the work environment.
Hence, it provides specialized services to screen freelancers, contractors, and remote workers, which are more and more needed in today's marketplace. Read our comprehensive First Advantage background check review to find out more.
What Is First Advantage?
First Advantage is a background screening, monitoring, and drug testing service that was founded in 2003. As of now, it has office locations in more than 26 countries, growing at an outstanding rate.
Its mission statement is to improve workflows and make the screening and hiring process a more transparent one for both employers and candidates. To achieve this, First Advantage Background Check employs several unique tools designed to help not only HR professionals, but also job candidates and contractors. We will discuss these tools further down in the review.
Ease of Use
First Advantage uses a very intuitive and streamlined interface. This helps professionals integrate First Advantage's solutions with other HR tools and easily perform background checks while saving time and allocating resources to more meaningful parts of the work.
However, some reviews on First Advantage report that the learning curve is a bit steep for beginners, with some features being far too complex to handle without prior training.
To ameliorate this, we recommend doing a little research and exploring the resources FA puts at your disposal on its website.
How First Advantage Works
To be able to conduct a thorough background search, you'll have to obtain the candidate's written consent before any inquiry, as the FCRA regulations specify. First Advantage Background Check is an FCRA-compliant company, unlike other background check tools that are mainly used for personal purposes. Here are some of the First Advantage's most noteworthy features:
Pre-Employment Background Check
This service is primarily focused on criminal record investigation, credit history, credentials verification, and driving records monitoring. You can also monitor the post-employment activity of the employee by using Criminal Records Watch. This feature will send you alerts if something new shows up in your employee's criminal records.
XtdForce
First Advantage has a nuanced understanding of the current workplace. That's why it offers a unique feature, called XtdForce, to help you screen and monitor your contractors and freelancers.
In less than 48 hours, First Advantage's website will return all you need to know about your extended and alternative workforce. The coolest part is that you can run international background investigations on people who are working from other countries.
Driving & Fleet Compliance
First Advantage will also take care of drivers' background screening process. Thanks to its RoadReady✓™ methodology, the service will make sure you employ the best and most trustworthy drivers with a clean record, whether they have to comply with DOT (Department of Transportation) or to other regulatory entities for professional drivers.
Drug Testing Service
Depending on your situation and HR goals, First Advantage drug screen service can give you instant drug tests for your candidates or more thorough laboratory testing tools. The latter ones will be provided within 48 hours at most, ensuring that your future employees are drug-free and ready to enhance your workspace.
Analytics & Reporting Tools
Not only does First Advantage assist you in your screening efforts, but it also makes sure that you're constantly up-to-date regarding your employees' criminal and driving records. Its "Insights to Action" feature offers meaningful statistics that help you take corrective actions instantly, when necessary.
Fingerprinting
First Advantage background checks process goes beyond people searches by name or phone numbers and provides a handy solution to speed up hiring operations. Using a simplified method, First Advantage can submit fingerprints to the FBI and return extensive crime checks based on the experts' analysis.
Ready2Work & Ready2Volunteer
Knowing that the First Advantage Background Check is highly concerned with contingent workforce management and constantly connected with today's business needs and dynamics, it's not surprising that it offers a comprehensive tool for quick screening of large candidate batches. These solutions are specifically optimized for hiring temporary employees, screening for suitable volunteers, and the overall improvement of workflows.
What Information First Advantage Delivers
Whether you conduct First Advantage investigations via Desktop or use the Profile Advantage mobile version, candidates can submit documentation on the go, communicate via chats, and have instant access to their background reports.
To achieve this, you must provide the candidate's written consent, first, middle, and last name, correct date of birth, government ID, and home addresses from the last seven years if available. Once this data is gathered, you can obtain background information as follows:
Criminal records

—a

First Advantage report

includes identity check, state and county records, federal watchlist,

sex offender

registry, Most Wanted list, and more advanced fraud alerts.
Education & employment history
Current & previous locations
Licenses & credentials

—along with financial verification on potential tax liens, bankruptcies, civil judgments, etc.
Business affiliations & intellectual properties
Driving & vehicle information
First Advantage Pricing
First Advantage's pricing policy is only partially available to the public, so we've garnered data from different sources and put together an approximate pricing structure:
Price Plans
This is designed for small businesses; its price is the only one that First Advantage transparently displays on its website; it covers fast delivery of background checks (within minutes) containing national criminal history reports, full credit details, and identity verifications based on the person's SSN.
To get the First Advantage cost of the more advanced packages (geared toward mid-market organizations, big enterprises, and international companies) you'll have to directly contact the customer service reps and discuss your needs.
When it comes to the drug testing service, our research and several other First Advantage background check reviews showed that the minimum price is $10.00 per person.
As a rule of thumb, all services offered by First Advantage have prices in the range of $25 for basic checks to around $104 for premium features. To find out more specific information, you'll have to contact the support crew, which we'll discuss more in the next section of our First Advantage review.
Support
To get in touch with First Advantage customer service, enter the "Contact" page on its website and choose from the list of phone numbers and emails the one that fits your particular need (background checks, Fingerprint Advantage, etc.). This contact information is grouped based on the different services it offers and the geographical regions where it operates.
If you want to learn more about First Advantage's safe and effective screening methods, you can also access the Customer Learning Portal and explore training, educational resources, and informative content.
The customer support's reputation is a mixed one. While some users praise the responsiveness of the reps, others complain of long waiting times and lack of concern for customers.
To clear the air, we at Hosting Tribunal contacted the team via email ([email protected]) and asked if there's an opt-out option. We received a polite and clear answer within six hours, which shows that First Advantage doesn't lack responsiveness and promptitude.
First Advantage User Reviews
There are very mixed First Advantage background check reviews online. G2 rates it with 3.5/5 and has mostly positive reviews from end-users: "It's very user friendly," "The system is easy to use."
However, there's no First Advantage BBB accreditation to be found and the majority of First Advantage reviews on BBB are negative.
Further, user opinions on Yelp are especially critical, focusing on the long turnarounds, miscommunications with customer support, and serious inaccuracies in the reports, especially for those with common names. These First Advantage complaints are pretty numerous, unfortunately.
One First Advantage review from Reddit was particularly ruthless: "My background check lasted for more than three months! If you think that they are bad then you are underestimating them."
Is First Advantage Worth It?
As our First Advantage review has shown, the service has many strengths, but significant weaknesses as well. While offering a wide and unique variety of features, a database of millions of criminal records (with 8,000 new records daily), and services that cover international and criminal background checks, the platform is also known for its mixed customer feedback, frequent delays in delivery of the reports, occasional inaccuracies and miscommunications with the support team, and lack of transparency regarding pricing.
Overall, we consider First Advantage Background Check a solid provider if the dedicated solutions aimed at extended workforce (XtdForce) or fleet compliance (RoadReady✓™) benefit your specific business. Otherwise, there are several alternatives out there that might do a better job in terms of online background check and people search services.
Alternatives of First Advantage
Speaking of which, in this section of our First Advantage review, we will focus on analyzing and comparing the service and its main competitors:
First Advantage vs TruthFinder
These two couldn't be more different. First Advantage is tailored for employee background checks and screening residents, while TruthFinder is a people search website that can reveal the identity of someone you don't know very well and want to find more information about.
TruthFinder is a cheaper solution ($4.99 for a reverse phone look up), but First Advantage has the advantage (pun intended) of being an FCRA-compliant service.
First Advantage vs Intelius
The latter is a more reputable company with a consistent track record, but has a more questionable reputation compared to FA. Intelius is one of the most renowned people finder sites, so hidden fees and scare tactics are naturally a major critique toward the service.
First Advantage provides a wider range of features to fit all organizational sizes, but it can take much more time to return reports.
First Advantage vs BackgroundChecks.com
Both of these background check companies are FCRA-compliant and offer legitimate solutions for employee and tenant screening. However, BackgroundChecks.com includes a reference verification in its offering, which First Advantage lacks. The latter fights back with the provision of a mobile-friendly First Advantage app (Profile Advantage), though.
First Advantage vs USSearch
USSearch can't be legally used for screening employees, but you can obtain a criminal background check for personal purposes. The service is suitable for individuals who want to identify suspicious strangers or vet potential dates.
USSearch charges $2.45 per search, which is substantially lower than any cost of First Advantage. Nonetheless, First Advantage has a better-looking website and offers a generally pleasant user experience.
Our Verdict
Taking everything into account, the tool is pretty respectable for screening potential employees. What's more, First Advantage reports can come in handy regardless of the organizational size, industry, budget, or even geographical region.
After thorough research and reading hundreds of First Advantage background check reviews, we deem the service to be a truly modern and optimized solution, which places great importance on current work trends, such as alternative workforce or remote work.
In spite of the frequent complaints about delays, First Advantage stands out from the rest with its unique approach toward screening, smart background check techniques, and powerful features.
FAQ
Yes. First Advantage uses the most secure high-end technologies to ensure maximum data privacy. It also allows you to delete your information from the website if you find inaccurate information about yourself.
How accurate is First Advantage?
First Advantage returns mostly accurate information, but sometimes it finds people with similar names and mixes up their personal background reports.
What does First Advantage background check for?
By using First Advantage, you can obtain public arrest records, past employment and education reports, online identity details, licenses, credentials, or other relevant information based on the types of background checks requested.
How long does a First Advantage background check take?
Although on the official website FA ensures that all reports are delivered within a maximum of 48 hours, several First Advantage background check reviews point out unpleasant delays that can go even up to a few weeks.
How far back does First Advantage background check go?
First Advantage's background reports cannot return offenses or charges older than seven years in the past.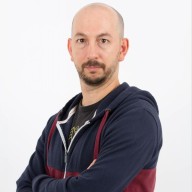 Nick Galov
Unaware that life beyond the internet exists, Nick is poking servers and control panels, playing with WordPress add-ons, and helping people get the hosting that suits them.