What Can Employers Choice Screening Tell You? A 2022 Review
Edited by
Aleksandra Yosifova
Employers Choice Screening uses smart background check techniques to find the person who is right for the job and has a clean record. Read on to find more thorough information about the service in this Employers Choice Screening review below!
Single report option:
Yes
Key features:
Address finding, health, tenant & nanny screenings, advanced reports
Visit Website
Best for:
FCRA-COMPLIANT BACKGROUND CHECKS
Strengths
Comprehensive criminal reports

Easy to use

SSN Trace as address finder

Extremely wide range of features
Lack of price transparency

Very few user reviews
If you've ever had to run a background check on someone, you've probably come across a variety of different services that offer to do the research for you.
Most of them are essentially just poorly optimized shortcuts to public records or databases. They usually look the same in terms of interface, bombard you with FOMO tactics, and then hit you with a paywall.
As you will discover further down in our Employers Choice Screening review, this service takes a different approach. It's a legit solution in compliance with all FCRA regulations with a professional and thorough approach to background screening.
What Is Employers Choice Screening?
"Our mission is to provide stellar customer support and services!"—claims Employers Choice Screening on its website.
According to our research and some other Employers Choice Screening reviews, the platform seems to practice what it preaches. It offers comprehensive reports on people's credit history, arrest records, education, and much more.
Although the turnaround time for such services can go up to three days, you can realistically expect an Employers Choice Screening report within 24 hours.
Employers Choice Screening is known for going above and beyond to deliver accurate and compliant background reports while also providing a more-than-welcome money-back guarantee.
Ease of Use
Employers Choice Screening for people checks has a fairly intuitive and user-friendly interface. You can effortlessly navigate through its features, offerings, and informative content.
The visual aspect of the site, although a little cluttered, is coherent and sufficiently modern. The company demonstrates professionalism, elegance, and a detail-oriented attitude.
EmployersChoiceScreening.com is extremely rich in information, varying from descriptions of the services to COVID-related news and educational content on how to do a background check.
We found this perk quite compelling.
How Employers Choice Screening Works
As we mentioned above, the Employers Choice Screening search service is not your average background search provider.
It takes a more comprehensive route and requires you to insert all the necessary contact information, including full name, email address, and phone number. Note that you can't omit any of these details if you want the search to be carried out.
There are various types of background checks provided by the company. The most relevant and popular ones seem to be:
Criminal Background Check
Employers Choice Screening search results will return the person's felonies, misdemeanors, or other types of wrongdoings. The information is drawn from public court records at the county, state, and even federal level.
This investigation stretches to a maximum of seven years in the past.
The length and extent of international people searches may vary.
Education & Credentials Verification
According to the most recent data, over 25% of the MBA degrees mentioned in candidates' resumes are false.
To prevent such occurrences in the future, Employers Choice Screening verifies those degrees and credentials, as well as the date awarded.
Employment Verification
If you want to make the best hiring decisions, the Employers Choice Screening company search HR tools might just be what you're looking for.
These background reports will return information on former positions, job roles, employment dates, and even salaries of the candidates obtained directly from their previous employers.
Social Security Trace & Verification
This feature shows all names and past and current addresses associated with the applicant's Social Security Number. It can reveal a great deal of relevant information about someone's criminal record.
The Social Security Trace service can help keep your workplace safe and productive.
It's an essential tool for making the correct hiring decisions. Many HR specialists and managers claim Employers Choice Screening is an essential tool in their reviews from 2022.
Employers Choice Screening Credit History
Particularly suited for checking applicants who compete for financial positions, this type of employee background check will reveal the financial management skills of potential employees.
For example, if the candidate has any issues with past or current credits, Employers Choice Screening will reveal that.
Of course, the background investigation is fully compliant with the FCRA.
Reference Check
Employers Choice extracts insight from the candidate's social environment, directly contacting former coworkers or colleagues mentioned in the resume.
It returns multiple assessments of the candidate's abilities, track record, work ethic, and more.
Form I-9 Verification
Employers Choice Screening also offers a verification system designed to handle the completion, signing, storing, and verification of the candidates' Form I-9.
This document determines the eligibility of a person to work in the US. The background check service facilitates the process, letting you concentrate on the actual selection and assessment.
These are the most notable services the company provides.
In the next section of our detailed Employers Choice Screening review, we describe in depth the type of information the reports include.
What Information Employers Choice Screening Delivers
In this section, we give you a breakdown of the background information included in the Employers Choice Screening report:
Personal information, location, and contacts

(current and past addresses, aliases, etc.)

Criminal record

—

public arrest records

, convictions, charges, felonies, misdemeanors, warrants, etc.

Educational history
Employment history
Credit history
Military history
Sex offender details
Civil records

—past or current lawsuits, bankruptcies, and liens pulled directly from court records

Driving history

—particularly useful in certain states where traffic offenses don't show up in a regular

crime check

References from close ones
Drug verification and COVID testing
Employers Choice Screening Pricing
One of the biggest downsides of this service is the lack of transparency when it comes to its pricing policy.
The Employers Choice Screening cost is not publicly displayed on the website. The provider requests details about yourself, your business, and your goals in order to give you a quote.
We at Web Tribunal are not that fond of this approach, as it makes things unnecessarily convoluted. Still, we can give you an overview of the main Employer Choice Screening subscription plans.
Some of the services, like the consumer credit search, Form I-9 verification, health screening, sex offender registry, or terrorist search, are not included in a bundle.
You can purchase them separately. Unfortunately, their costs are not displayed either.
Apart from the quote-only pricing, the lack of an Employers Choice Screening free trial makes the service seem even more inaccessible.
Let's see if the support team can compensate for that.
Support
Because Employers Choice Screening reviews are few and far between, it's somewhat difficult to gauge the quality of the company's customer service.
The Employer Choice Screening phone number is displayed above the navigation bar everywhere you go on the website, along with the invitation to get an instant quote.
Unfortunately, obtaining the pricing information is actually not that "instant". You have to provide extensive information about your business and purposes before receiving the prices.
This process will take at least a few hours, as our experience with customer support has shown:
A polite and well-articulated rep responded within five hours via mail, asking for more information before giving us access to the quote.
Although it was easy to reach out to Employers Choice Screening and the response was reasonably fast, it is still unreasonably difficult to get any pricing information from this online background check company.
On the "Contact Us" page of the website, you will also find a contact form and the physical address of the company.
The company also offers an extensive FAQ section where you can find the answer to most of your inquiries.
Employers Choice Screening User Reviews
Employers Choice Screening reviews from actual end-users are extremely scarce.
All we could find were four or five selected testimonials on the company's website.
Some of them refer to the affordability of the service: "your costs for background checks are indeed quite modest".
Others chose to outline the quickness of turnarounds: "thank you so much for sending the complete file as quickly as you did".
The Employers Choice Screening BBB accreditation is in place since 2010, along with the Professional Background Screening Association (PBSA) accreditation. The Employers Choice Screening BBB rating is A+, but user reviews are missing from this platform.
As a matter of fact, there are hardly any independent reviews on this people search service across the entire internet.
The professional background checker is also absent from Reddit—we didn't find any Employers Choice Screening review or discussion on Reddit.
Is Employers Choice Screening Worth It?
Taking all into consideration, Employers Choice Screening is one of the most comprehensive hiring assistance tools and people search websites.
It provides a plethora of options and search types to fit all needs and industries, from education and volunteering to technology and real estate.
But how much does Employers Choice Screening cost per month? It is unclear—аnd this is the biggest downside of the service.
The platform is known for its thorough criminal searches and accuracy of the education and employment history while also being relatively easy to use.
All-in-all, Employers Choice Screening is one of the best background check services and people finder sites, with lots of features, quick turnarounds, and an irresistible money-back guarantee.
The only alarming fact about it is that Employers Choice Screening reviews from BBB and other platforms are practically non-existent.
Alternatives of Employers Choice Screening
To dive a little deeper into the industry of the best people search sites, we dedicate this section to some of Employers Choice Screening's competitors.
Employers Choice Screening vs TruthFinder
TruthFinder is arguably the most popular and perhaps best people search engine. It also has the advantage of publicly disclosing its pricing policy, which adds more trust and integrity to the brand.
That said, TruthFinder can only be used for personal inquiries, as it's not FCRA compliant like Employers Choice Screening.
Employers Choice Screening vs Intelius
Although it lacks customer feedback, the Employers Choice Screening ratings are considerably higher than those of Intelius (with a 2.1/5 score on TrustPilot, for instance).
Still, few search engines to find people can beat Intelius's base price for a people search—$0.95. The company even offers a 5-day free trial with all of its packages.
Employers Choice Screening vs Instant CheckMate
The main difference between these two services is what they can be used for.
As we mentioned above in this Employers Choice Screening review, this company is FCRA compliant. This means you can check employees before hiring them, screen tenants, or make credit decisions.
Instant CheckMate, on the other hand, can only be used for personal purposes.
Both services can conduct an extensive crime check, but Instant CheckMate has a slight edge because of its well-optimized mobile app.
Employers Choice Screening vs ZoomInfo
ZoomInfo is one of the biggest B2B contact providers and a good business intelligence tool.
Employers Choice Screening's main purpose is to help you hire the most suitable candidates and avoid potentially problematic employees.
While one of them is tailored to trace someone through public records, the other helps you gain prospects and generate leads for your business.
Final Verdict
What does Employers Choice Screening do?
Whether you want to find the people who lied in their resume or the perfect nanny to take care of your kids, Employers Choice Screening is a reliable tool you can use to reveal hidden information.
But how good is Employers Choice Screening?
The service has a detail-oriented approach to the background check process. It's extremely easy to use, offers comprehensive and accurate reports, and has a very helpful support crew.
FAQ
Is Employers Choice Screening legal?
Yes. Being FCRA-compliant, Employers Choice Screening is a perfectly legal solution. You can use it to screen tenants, make hiring decisions, check people's credit history, and more.
Is Employers Choice Screening safe?
Yes, Employers Choice Screening is legit and completely secure. All the information is hosted on the private servers of the company. The background reports are encrypted and accessible only to its customers.
How long do background checks take?
Employers Choice Screening has one of the fastest turnarounds in the business. The reports are usually ready in 24 to 72 hours at most.
Is there any Employers Choice Screening discount currently available?
At the moment of writing this Employers Choice Screening review, there's no special deal, coupon, or discount in place. We will keep you updated if such an offer becomes available in the future.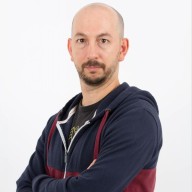 Nick Galov
Unaware that life beyond the internet exists, Nick is poking servers and control panels, playing with WordPress add-ons, and helping people get the hosting that suits them.