Is BackgroundChecks.com a Good Service? Read Our 2022 Review to Find Out
Edited by
Aleksandra Yosifova
"Other firms might give you information that is a mile deep but only an inch wide"—boldly states the company motto. After conducting extensive research for our Backgroundcheck.com review, we discovered that the company lives up to its promise. It delivers top-notch employee screening services and unmatched criminal reports, perfect for small and large businesses.
Single report option:
Yes
WORKS ON:
Edge
Opera
Chrome
Safari
Firefox
Key features:
Criminal reports, instant criminal searches, educational records, etc.
Visit Website
Best for:
EMPLOYEE SCREENING
Strengths
Comprehensive criminal reports

Informative website

Multi-jurisdictional database

Drug screening
Low variety of search parameters

Lack of mobile app
Created primarily for business needs and employee screening, BackgroundChecks.com makes sure your company will remain a safe and productive place.
It focuses heavily on the criminal history of people, checking through its multi-jurisdictional database to find out everything there is to know about your potential employees.
We've read a multitude of BackgroundChecks.com reviews available online and tested the service ourselves. All you have to do is read all the information we've gathered and see for yourself whether this is the right solution for you.
What Is BackgroundChecks.com?
BackgroundChecks.com has the largest criminal record database in the US—more than 650 million records and over 20 million photos—from which it pulls background information. Its volume pricing policy (which we'll discuss in more detail further down in this BackgroundChecks.com review) and a strong emphasis on criminal records make it especially suited for large companies who have to screen many candidates.
Founded in 1999 in Dallas, Texas, BackgroundChecks.com provides screening services nationwide. It is also one of the founding members of the National Association of Professional Background Screeners (NAPBS).
The BackgroundChecks.com BBB accreditation stands as proof of the platform's professionalism. As of 2022, over 100,000 individuals and companies worldwide use its background check services.
Unlike many popular people finder sites, the company is FCRA compliant. This means that you can legitimately hire employees, screen tenants, or make credit and insurance decisions based on the information provided by BackgroundChecks.com.
Ease of Use
The onboard process is remarkably easy and accessible. All you have to do is enter the website and create an account to enjoy a thorough BackgroundChecks.com report within minutes.
It also provides guidelines on how to do a background check, covering every important step along the way. To fully benefit from BackgroundCheck.com's quick and streamlined process, you'll have to introduce the name, address, and date of birth of the person you want to look up.
The Social Security Number (SSN) and the state of the organization are also required.
How BackgroundChecks.com Works
Although a BackgroundChecks.com app for mobile devices is not available at the moment, you can still use the desktop version. With it, you can customize your reports by bundling different products and getting specific information targeted to your needs.
If you decide to trace someone using only the options available on the BackgroundChecks.com website, here's how this might work:
Simple Search
If you're an employer in search of the perfect candidate with a spotless track record, this is most likely the feature that you'll use first.
To perform a BackgroundChecks.com search, you need to input that person's full name, address, and date of birth. The platform will return valuable information about the candidate's public arrest records, convictions, traffic offenses, and even sex offender status.
If you want to look up their driving records, you'll need their license number too.
US AliasSEARCH
BackgroundChecks.com goes a step further than most other search engines to find people and looks for people's aliases and previous names through public records.
It extracts information from the Social Security Administration (SSA) database based on their SSN to return one's nicknames, maiden, or previous married names. Many users praise this service in their BackgroundChecks.com reviews, claiming it's the easiest way to find extensive information on the candidate's criminal history.
US OneSEARCH
OneSEARCH is similar to the AliasSEARCH option, but it is slightly cheaper ($23.95 as opposed to $29.95) and it returns less information. This means it doesn't cover SSN verification, aliases, death records, local county court searches, or address history.
Still, if you want to find a person's criminal history for a lower price, you can get information about one's felonies, misdemeanors, or warrants. The service will also return the filing date, case numbers, defendant, charge, and disposition date if they're available.
US OneTRACE
BackgroundChecks.com's legit nature is further proven by its more advanced features, such as the US OneTRACE option.
This service runs even more extensive SSN investigations on multiple jurisdictions to make sure your future employees are spotless. It returns a full name and address history report.
US AliasVERIFY
This is one of the most complex types of background checks for people put forward by BackgroundChecks.com. It has a multi-faceted nature, allowing the user to combine a regular crime check with an aliases investigation.
This can be traced back to a name or address history based on the subject's SSN. Much like the US AliasSEARCH, this verification will result in an extensive background report of one's criminal history.
US OneVERIFY
BackgroundChecks.com LLC likes to present this service as "the most thorough and comprehensive nationwide criminal search" that the company has at its disposal.
This smart background check technique will return data from several departments of corrections and administrative offices of courts concerning criminal or even terrorist-related matters.
Keep in mind that this is an international search based on sources from all 50 states (plus Washington DC, Guam, and Puerto Rico), as well as from other countries like Canada, for example.
What Can BackgroundChecks.com Tell You?
Although BackgroundChecks.com might not excel in terms of quantity of the provided information, it is still among the best people search sites by virtue of its specialization in criminal background check methods.
This doesn't mean that the site doesn't offer any other insights into people's personal background. On the contrary, there is a diversity of useful information. Let's see what that entails in this section of our BackgroundChecks.com review:
Personal information

—name, aliases, whereabouts

Education and employment history

—$12.50 each

Marital status and history
Instant credit report

—$7.00

Contact information

—limited to the capabilities of the

address finder

Criminal records

—on county/state/federal level plus ongoing monitoring ($29.95 nationwide; $19.95 statewide; $75.34 with annual monitor)

Sex offender and terrorism details
Civil history

—civil judgments at the county ($22.00) and federal level ($15.00)

Financial situation—

bankruptcy report for $15.00

Professional license and certificate verification

—$20.00

Reference verification

—checking if personal references are genuine for $12.50

Driving record

—$7.00

Drug screening

—testing for previous drug use for $36.00
Plans & Pricing
BackgroundChecks.com pricing is quite variable, offering both Business and Personal solutions. But in reality, there's little to no difference in the background check cost between a BackgroundChecks.com search for company and individuals (a self-lookup or of another person). We'll cover the pricing structure in more detail to demonstrate.
It is also important to know that the last two options have a longer waiting period—one to three days.
Unfortunately, there is no BackgroundChecks.com free trial available.
Support
BackgroundChecks.com is known for its high-quality customer support service. The only downside is that it has rather restricted working hours—7:30 am to 5.30 pm CT Monday through Friday.
You can reach out to the BackgroundChecks.com customer service team either by phone (866-300-8524) or via the email online form on its website. Alternatively, you can write to the support crew at 12770 Coit Road, Dallas, TX, 75251, United States—the physical address of the company.
Our personal experience with BackgroundCheck.com's support team was a positive one as well.
We at WebTribunal contacted the customer reps via email and received a fast and clear answer within three hours. They explained to us patiently and thoroughly all we needed to know about the company's pricing practices.
BackgroundChecks.com User Reviews
The BackgroundChecks.com BBB rating is a noteworthy A+, but the company isn't receiving the same recognition on other specialized sites. It has 1/5 stars from 29 users on Yelp, 3.2/5 based on one BacgroundChecks.com review on TrustPilot, and a 1/5 rating from two reviews on SiteJabber.
This is somewhat disappointing but based solely on the opinion of very few customers, which inevitably skewers the results. On G2, for example, the company enjoys more and better reviews and has a 4.2/5 rating.
In spite of its high rating, the BackgroundChecks.com reviews from BBB include only one positive opinion and five complaints. Most of these refer to inaccurate or incomplete reports and the company's refusal to give refunds.
We also encountered some negative feedback among the BackgroundChecks.com reviews from Reddit. According to some users, the company takes too long to return reports, yet they sometimes contain inaccurate information.
Most positive BackgroundChecks.com reviews come from its website: "I appreciate BackgroundChecks.com for its easy-to-use interface" or "For five years, BackgroundChecks.com has helped us vet new hires effectively!"
Who Is Backgroundcheck.com Good For
BackgroundChecks.com is a fairly good data brokerage service. The platform has probably the largest criminal record database search, the option for direct searches at specific courts, and other useful services, such as drug screenings or reference verification.
However, there are also several significant downsides to the service. For instance, it has rather limited customer support hours and many negative BackgroundChecks.com user reviews.
Despite its numerous resources and thorough criminal reports, BackgroundChecks.com provides limited information.
But unlike other people search websites, the company is FCRA compliant, so you can use it to hire employees, screen tenants, or make credit and insurance decisions.
Alternatives of BackgroundChecks.com
In this section of our BackgroundChecks.com review, we will briefly analyze its competitors to see how it stacks up against them.
BackgroundChecks.com vs TruthFinder
TruthFinder is one of the most reputable and well-established services of its kind, with better customer feedback and online reputation.
TruthFinder also exceeds BackgroundChecks.com when it comes to the diversity of search parameters and it has a mobile app. BackgroundChecks.com fights back with more specialized criminal reports and a more straightforward pricing policy.
BackgroundChecks.com vs Intelius
Again, in terms of the variety of information, BackgroundChecks is at a loss compared to an industry giant like Intelius. BackgroundChecks.com has the advantage of offering an international people search option, while Intelius's reports are strictly limited to the US.
Unfortunately, the two services are similar when it comes to online reputations (and not in a positive way).
BackgroundChecks.com vs Instant Checkmate
Instant Checkmate's biggest disadvantage is that it doesn't offer one-time reports, while BackgroundCheck.com has a more "according to your needs" approach.
But Instant Checkmate fights back with detailed social media reports, reverse address lookups, and reverse phone lookups—all of which are missing from BackgroundChecks.com's list of services.
BackgroundChecks.com vs ZoomInfo
The only similarity between these two services is that they tend to be used by companies rather than by individuals. However, their purposes are entirely different.
BackgroundChecks.com is specialized in delivering high-quality criminal records to ensure a safe work environment. ZoomInfo's primary focus is on providing B2B contacts and sales intelligence to employers and marketers.
Our Final Verdict
If you opened this BackgroundChecks.com review hoping to find a service that will help you locate long-lost friends or relatives, you'd be disappointed.
BackgroundChecks.com is more suitable for initial screening of applicants or background checks on people whose whereabouts and other personal information you already know.
Although it's not the best people finder out there, BackgroundChecks.com is a solid choice for companies and employers, as many BackgroundChecks.com reviews, including ours, have pointed out.
FAQ
Is BackgroundChecks.com safe?
Yes, BackgroundChecks.com is a completely safe service. It protects your anonymity while you try to find people online and navigate through their background reports.
Is BackgroundChecks.com legal?
BackgroundChecks.com is legal. However, it did have legal problems in the past. In 2015, the Consumer Financial Protection Bureau took regulatory action against the company for delivering inaccurate information and forbidden data in its reports. As a result, BackgroundChecks.com paid $10.5 million in damages to affected consumers and has been trying to repair its reputation since then.
How much does BackgroundChecks.com cost per month?
BackgroundChecks.com does not offer monthly memberships. You can pay for its services a la carte, as we explained above in this review.
How long does BackgroundChecks take?
Some users complain in their BackgroundChecks.com reviews about the speed of the service, but the truth is it depends on the package you've purchased. If you chose a one-off report, the search is carried out instantly. If you bought one of the two bundles, it takes one to three days for reports to be delivered.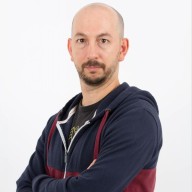 Nick Galov
Unaware that life beyond the internet exists, Nick is poking servers and control panels, playing with WordPress add-ons, and helping people get the hosting that suits them.