Zuora Review - Automated Payments & Invoicing from the Cloud
With a scalable billing system, useful reports and analytics, and an ever-evolving user interface, Zuora will leave you astonished. So don't waste another second but check this comprehensive Zuora review to find out whether it's the right solution for you.
Integrations:
10+ integrable software including Flexera, Salesforce, and Avalara
WORKS ON:
Edge
Opera
Chrome
Safari
Firefox
Customer insights:
Advanced analytics and various reports make Zuora a powerful tool
Visit Website
Best for:
ADVANCED ANALYTICS & COMPANIES OF ALL SIZES
Strengths
Advanced analytics

Wide range of reports

Extremely safe

Feature-rich products
Non-transparent pricing

Inaccessible support
Are you looking for the best recurring payment system which also offers advanced analytics? Whether you own a small business or a large enterprise, Zuora is the right fit for you.
If you don't believe us, trust the numerous users who deem it as an excellent service in their Zuora reviews. Read this thorough review to see what we found out.
What Is Zuora?
Zuora is a cloud-based subscription management and recurring billing system that does revenue operations. Its highly customizable plans are intended to suit businesses of all sizes.
From custom plans to useful reports and advanced analytics, this software does it all. It's definitely one of the best subscription management software on the market.
Take a closer look at the next section of our Zuora review and check out its handy features.
Zuora Features
Zuora offers numerous features that can help you to develop your business. We didn't simply trust the positive Zuora reviews left by users; we had to make sure the service is worth the praise.
Here is what we found out:
Recurring Payment
Zuora accepts payment methods that are secure and can boost your sales. It supports credit and debit card payments, bank transfers (ACH, SEPA, etc.), Apple Pay, Digital Wallet, and more.
The most popular Zuora payment gateways are Amazon Pay, Braintree, Checkout.com, GoCardless, Ingenico, Mastercard, PayPal Express Checkout, Stripe, and 30+ more.
Subscriptions
Once you're subscribed to Zuora, it's straightforward to manage your clients' subscriptions. These can be a product or a service charged monthly or based on usage. The subscriptions lifecycle management has never been easier to handle.
From this section in the main dashboard, you can create, update, filter, and cancel and reactivate subscriptions. This is also where you can enter the clients' information, such as name, start and end date, service activation date, renewal settings, invoice settings, and many more.
Every Zuora subscription can have one of the following statuses:
Draft
Pending activation
Pending acceptance
Active
Canceled
Expired
Suspended
You must connect every subscription to an active account created beforehand. There can be up to 3,000 subscriptions on one account.
Discounts & Custom Plans
If you go to the Zuora product catalog, you'll find the option to create a product rate plan. All you have to do is pick the one and fill out the details. This includes the rate plan's name, an optional description, the effective start date, and the effective end date.
Zuora offers many pricing charge models:
Flat fee—the charging fee is fixed and applied on a recurring or one-time basis.
Per unit—the amount to charge is expressed as a price per unit.
Discount—thanks to this Zuora pricing model, you can manage discounts and promotions and their duration time. These can be in the form of a fixed amount or a percentage of the price of a particular product.
Volume pricing—the price is charged based on the volume that's purchased.
Tiered pricing—with this model, the fee changes with the increase of the volume.
Overage—the customer has a certain quantity of units included. If they go over the limit, they'll be charged per unit.
Tiered with overage—this is close to the tiered Zuora pricing model, but there's an overage charge for any exceeded final tier units.
Overage smoothing—the unused units can be transferred to the next period.
High water mark pricing—the cost is calculated based on the highest aggregate quantity of usage consumed at any time during a billing period.
Pre-rated pricing—rating can be performed externally (by a third-party provider or in-house) and then transferred to Zuora for billing.
Multi-attribute pricing—this model is used for the pricing of more complex services. With it, you can specify the price formula to calculate each usage record's actual rating amount.
Many Zuora reviews by users praise the flexibility these numerous handy options provide. Let's see how the software handles invoicing.
Invoicing
With Zuora, you can generate an invoice promptly, effortlessly, and automatically or on-demand. You can process thousands of invoices simultaneously, on-demand, or one at a time to meet customer's needs.
In cases of refunds or subscription changes, you can generate a real-time Zuora invoice. You can then send the invoice by email in PDF format or print it out and mail it to your customers.
Many Zuora reviews praise the customizability of invoice templates—you can add your logo, line item details, filtering, and more.
We did a quick run-through of some of the essential Zuora features. It's now time to review its business metrics, reporting, and risk analysis capabilities.
Analytics & Reporting
Zuora's advanced reports and analytics are its biggest strength. But are they really as good as user reviews from 2022 say? Let's take a look:
Standard Reports
Zuora organizes the standard reports into four main categories: booking, billing, cash, and revenue.
Booking reports include the number of active subscribers, total contracted billing (TCB), total extended list price (ELP), and monthly recurring revenue (MRR). We'll talk more about the MRR in the following section.
Billing reports consist of gross billing over time, invoice item adjustments over time and amount posted for the past three months, and credit and debit memos.
Cash Zuora reporting includes payments and refunds over time and unapplied payment amounts over time, among other metrics.
Through the Standard Revenue Reports, you can find out the total billed deferred revenue and the recognized revenue for the past four accounting periods.
MRR
The monthly recurring revenue or MRR does not include one-time charges. Many MRR-related metrics are covered in the Standard Revenue Report.
These reports are divided into subcategories: outcomes, drivers, and actions. Many Zuora reviews are focused on how Zuora handles MRR analytics and this is not a coincidence.
Outcomes show you how your business is doing and provide you with info about the total Gross MRR and total Net MRR.
Drivers reveal which factors contributed to the outcome. These include canceled contracted monthly recurring revenue (CMRR), CMRR lost through canceled subscriptions over time, MRR by account, MRR by product, Net MRR by account, and Net MRR by product.
With actions, you can streamline business processes and see what you need to do to improve your business outcomes. You can also follow the lists of accounts with subscriptions with a cancelation or renewal date in the next 30 days.
In addition to all this, Zuora Insights can help you understand your customers' behavior. This metric summarizes your clients' data and calculates their engagement and probability to renew their plan.
Reports and metrics are vital to any business, but we haven't discussed one matter yet—how safe is Zuora?
Risk Analysis
The Zuora software is SCA compliant, which is one of the mandates of PSD2 regulations. PSD2 dictates how payment services operate in Europe. SCA requires merchants to use two-factor authentication to reduce the risk of fraudulent transactions.
One of the SCA solutions is 3DS2, which adds another level of security. It requires merchants to demand from the bank to validate the cardholder's identity.
Zuora is also PCI compliant. This is essential for anyone with an online business. The Zuora PCI compliance ensures that credit card information remains secure while processing, storing, or transmitting data to prevent identity theft.
Ease of Use
Zuora is an easy-to-use order-to-revenue subscription app. Those who are familiar with this kind of software will comfortably enjoy all the perks in its package.
New users might find it overwhelming and need some guidance throughout the learning process. Luckily, Zuora support is there to help out when you're in need.
Zuora Plan Comparison
Zuora's suite consists of five SaaS applications—Zuora Billing, Zuora Revenue, Zuora CPQ, Zuora Collect, and Zuora Analytics. They make the application layer of the Zuora Central Platform—a unique product that provides subscription businesses the proper tools to respond to the market demands promptly.
Let's see what the apps have to offer:
Zuora Billing
This product is excellent for those who want to change their recurring billing process completely. The software supports 50+ charge models and 180+ currencies. You can handle changes in the subscription lifecycle such as upgrades, downgrades, suspends, resumes, and more.
The automation of recurring billing operations has never been easier. This tool will help you transform complex processes into simple yet accurate invoices.
Zuora is GAAP compliant, which means it follows standard accounting practices.
With 30+ refunds and 20+ payment methods, you can go global. And with the Zuora payment retries and dunningoptions, you don't have to worry about failed transactions.
This app is a multi-tool that can handle billing matters with ease. But if you need accounting services for reporting revenue, you should turn to the Zuora revenue recognition options.
Zuora Revenue
Zuora Revenue offers automate revenue management. With this product, you can bring your business to its peak.
It takes care of your revenue contracts, performance obligations, allocation, transactions, and SSP calculations. And everything is automatically and accurately calculated—it is as simple as that.
This solution is also extremely flexible—it supports different monetization strategies and handles contract changes.
To help you manage both recurring and one-time payments, the company developed an additional tool—Zuora Finance. This product aligns the functioning of Zuora products with your general ledger.
Zuora CPQ
This Zuora product is mainly intended for enterprises and entirely focused on subscription-based businesses. It represents a unique mix of charge models, contract durations, billing frequencies, and more.
Zuora CPQ is one of the many Zuora editions built to lead your company through a complex subscription business.
It offers multi-year arrangements and bundling—the option to group features into editions. It helps you increase your customers' lifetime by creating a plan-based product catalog. You can do all that without the support of IT experts—the UI is built in a straightforward way.
Zuora Collect
This Zuora subscription billing tool and the robust collection strategy with a built-in automated billing system are created to optimize cash flow, decrease involuntary churn, and minimize recovery costs.
Dealing with all this can give you a headache. But with Zuora Collect, you can successfully and effortlessly handle collections for your subscription business.
Zuora Analytics
This product gives you a unique insight into the key business metrics that matter to your subscription-based company.
Its excellent user interface and engaging dashboard are deemed as exceptional in many positive Zuora reviews by users. You can completely customize it to your need to further improve its performance.
With Zuora Analytics, you can easily follow the latest trends by analyzing time periods, products, regions, and many more.
It's never been easier to tailor a product to your business needs.
Support
Zuora offers support via mail or a phone call that you have to request if you're a potential customer. Besides, you can always search for an answer in its comprehensive knowledge base or the active community forum.
However, Zuora global support is a bit more complicated. We requested a call with a staff member but never received a response. Submitting a ticket is not that straightforward either. Users have to create a profile before they proceed, which is not ideal if you want to ask a question before purchasing the product.
But the Zuora support for existing customers is quite helpful and professional, especially with problem-solving.
Still, potential customers should have easy access to customer support. With its non-transparent pricing, advanced billing, and analytics, this is a must.
Zuora User Reviews
Zuora reviews on Reddit are mainly positive user experience stories. People praise its reports, analytics, and integrations with many important platforms—Salesforce, Avalara, and others. Zuora is highly customizable ever-evolving software with a problem-solving approach, which users adore.
The only complaints Zuora customers express are about its robust functionality and not so user-friendly UI, which can be a bit overwhelming.
When to Use Zuora
Whether you own a startup or a large enterprise, Zuora will have a solution for you.
Zuora's ecommerce platform is perfect for B2B companies. But it also has solutions for many other industries—healthcare, education, high tech, etc.
If you're looking for reliable subscription management software rich in features and with advanced accounting and revenue services—this is the place to look.
Zuora Alternatives
If you still have your doubts about this software, check out some of the Zuora alternatives below.
Zuora vs Chargebee
Chargebee is unique because of its numerous integrations. Although Zuora has fewer, they all work flawlessly.
Both services offer advanced reports and analytics. Chargebee is a bit pricey, but Zuora's pricing lacks transparency.
Zuora is an excellent fit for companies of all sizes, while Chargebee is best for SMB SaaS businesses.
Zuora vs Wild Apricot
Wild Apricot is more user-friendly, but it lacks dunning management and affiliate modules. However, it offers an astonishing number of integrations—more than 230.
While Wild Apricot can offer only basic analytics, Zuora's advanced reports will surely fulfill your needs.
Zuora vs FreshBooks
FreshBooks is accounting software that's mainly intended for small businesses. You can also upgrade it and use it as a recurring billing system.
In contrast, Zuora can be used by companies of all sizes. If you own a large business, this software is undoubtedly the right choice for you.
Final Verdict
The verdict of our Zuora review is that it is one of the best recurring billing software out there.
It's a highly customizable order-to-revenue subscription manager with top-notch reports and analytics that's also exceptionally safe. This software simply does it all.
Still, there's always room for improvement—Zuora could start with more transparent pricing.
Besides this, it is a unique, ever-changing product. If you don't believe us, try the Zuora sandbox and see for yourself.
FAQ
Who are Zuora's competitors?
Some of the most notorious Zuora competitors are Chargebee, Wild Apricot, and Freshbooks. If you want to learn more about them, check out the Alternatives section of this review.
Zuora was founded in 2007 by K.V. Rao, Cheng Zou, and Tien Tzuo. Zuora's CEO is Tien Tzuo.
What companies use Zuora?
Some of the companies that use the Zuora software are Box, Caterpillar, Mindbody, The Guardian, Surf Air, and many more. You can visit its website to check out the Zuora case studies.
Zuora is a subscription billing software that's helping businesses with their subscription management. Zuora reviews by users praise its robust functionality, advanced reports and analytics, and numerous useful integrations.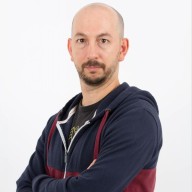 Nick Galov
Unaware that life beyond the internet exists, Nick is poking servers and control panels, playing with WordPress add-ons, and helping people get the hosting that suits them.
Leave your comment
Your email address will not be published.