Amazing premium functionality, excellent ease of use, and a free trial—this platform is a smart choice for your subscription-based business. To learn more about what the vendor has to offer, check out this in-depth Zoho Subscriptions review and try it for free!
WORKS ON:
Edge
Opera
Chrome
Safari
Firefox
A to Z billing:
Invoicing, discounts, self-help center, white-label & great Zoho integrations
Visit Website
Best for:
SaaS & SCALING BUSINESSES
Strengths
14-day free trial

Android & iOS apps

Developer-friendly APIs

Highly customizable
A bit pricey

No 24/7 support
Subscription businesses are becoming increasingly popular. Because of that, there is an ever-growing need for quality subscription management solutions.
If you're looking for one, then you should definitely consider Zoho Subscriptions—one of the best subscription management software out there.
Take an in-depth look into our insightful Zoho Subscriptions review below and learn about this vendor's compelling offer.
What Is Zoho Subscriptions
Zoho Subscriptions is a subscription management and recurring billing system that offers solutions to businesses of all sizes. It's one of the Zoho finance apps developed and owned by the Zoho Corporation.
Zoho Subscriptions is a highly customizable platform that offers all the necessary features for your business to grow.
From custom branding invoices and adjusting trials to API, this software does it all. You can even integrate it with other Zoho apps to manage all aspects of your business.
So, let's go through this Zoho Subscriptions review for 2022 together and thoroughly investigate the app.
Zoho Subscriptions Features
Zoho Subscriptions is excellent for companies that offer multiple products and services.
In this section, you'll find everything you need to know before purchasing the product.
Recurring Payments
With the flexible Zoho Subscriptions billing system, you can offer your customer the possibility to pay online or offline. They can use different payment methods such as cash, checks, online banking, credit card, and ACH.
Zoho Subscriptions openly promotes ACH because of its low transaction fees. Besides, a significant percentage of customers choose this payment method because it's fast and secure.
Some of the Zoho Subscriptions payment gateways are WePay, Stripe, PayPal, 2Checkout, Authorize.Net, and others.
With this software, you can accept payments in different currencies and let Zoho Subscriptions convert them into the currency of your choice.
Zoho Subscriptions payment processing is an automated and customizable service. You can set up the billing cycleand frequencies for your product or service. You can also let Zoho Subscriptions bill your customers based on a prorated usage.
With its dunning management feature, you can rest assured that failed payments won't be a problem anymore.
The dunning management will allow you to choose the number and frequency of retries and the reminder message.
You can brand checkout pages with custom fonts, logos, and images, making sure they look the same on every device.
Zoho Subscriptions is available across the globe, so you don't have to worry if you're running a worldwide business.
Subscriptions
Just like everything else in Zoho Subscriptions, subscriptions can be highly customized, too.
But before you tailor them to your preference, you can set up different options. Give your customers the possibility to re-activate or cancel subscriptions. Manage one-time or recurring addons that you can connect to pricing plans.
Users praise the webhooks in their Zoho Subscriptions reviews. You can use them to track subscription changes. Whenever something shifts, you will be notified via your service's URL.
With the widget customization control, you can tailor your pricing table. You can do it based on your plans and their frequency and add colors or labels.
You can send and receive emails about subscription-related events such as financial activities. With Zoho Subscriptions membership management, you'll be able to notify customers about their credit card expiration or to inform them about upgrades and downgrades.
These emails can be customized and used to inform your customers about their payments, invoices, etc.
Zoho Subscriptions also helps you manage multiple subscriptions. With this option, you can generate consolidated invoices for customers subscribed to more than one product.
Zoho Subscriptions gives you many options to create and manage custom plans, offer discounts, and manage free trials.
Discounts & Custom Plans
Using Zoho Membership Management to create custom plans is quite simple. Everything you need to set up a plan for your product is available on a single screen. Just pick the plan's name, description, code, a free trial—the list of customization options continues.
Zoho Subscriptions also allows you to give out coupons and free trials to attract more customers. Thanks to its in-depth knowledge base, you can learn how to understand your customers' behavior and manage coupons and discounts accordingly. You can change the expiration date, discount and redemption type, and more.
With the Zoho Subscriptions finance app, you can choose whether or not to include a free trial and change its settings. This means you can extend the trial period and customize it to every plan. You can also send notifications and expiration reminders to your customers.
Another intriguing customizability of Zoho Subscriptions is the metered billing pricing model. With it, customers are charged based on how much they use a product or a service.
You don't have to worry about the invoices because they can be appropriately tailored. But we'll discuss in detail Zoho Subscriptions invoicing in the next section of this review.
Invoicing
Thanks to the built-in integration between Zoho Subscriptions and Zoho Books, you can generate financial statements for invoices.
The most fantastic thing about Zoho Subscriptions invoices is the fact that they are highly customizable.
There are many Zoho Subscriptions invoice templates that you can brand accordingly to your business identity. You can include the company's logo, custom backgrounds, and even terms & conditions.
If a customer has multiple subscriptions, you can also send a consolidated invoice.
Self-Service Portal
Zoho Membership Management includes the option for a self-service portal. From there, clients can access information about their subscriptions, invoices, payments made, and statements.
They can also update their credit card details and contact information themselves, which adds an additional security level.
You can tailor the self-service portal to match the rest of your branded business environment. Last but not least, the portal allows your customers to leave reviews so you can gather their feedback and improve.
Developer-Friendly APIs
The Zoho Subscriptions software offers comprehensive documentation where you can find everything you need to know about the API.
You can use its API to create secure hosted payment pages where you'll collect and store customers' sensitive information. If you need any help, you can consult the Zoho Subscriptions expert support.
Analytics & Reporting
Zoho Subscriptions reporting & analytics provide numerous reports about your finances, as well as crucial insights into your business' health.
Let's go for a quick tour through some of the essential analytics and reports Zoho Subscriptions provides.
Key Business Insights
Zoho Subscriptions offers basic yet essential analytics. They are easy to track from an intuitive dashboard.
You can monitor the profits and losses for the last 12 months with the net revenue and monthly recurring revenue (MRR) metrics.
There are also Zoho Subscriptions insights on customers' habits, such as average revenue per user (ARPU) and lifetime value (LTV).
Besides these, there are three other groups of metrics presented on the dashboard:
Activations vs net cancellations chart
Subscription summary table
Churn rate and a number of signups, activations, active customers, net cancellations, and payment failures
By monitoring the churn rate, customer retention, and monthly recurring revenue, you can rest assured that you're on top of your operations.
On top of that, you can get handy reports with the business metrics we just mentioned and many more.
Customizable Reports
The Zoho Subscriptions app offers various reports for almost every purpose. They are grouped into six subgroups—subscriptions, revenue, churn, transactions, sales, receivables, and activity.
These are just some of the metrics included in them:
Subscriptions—active customers, activations, summary
Revenue—net revenue, MRR, ARPU, LTV
Churn—churn rate, net cancellations, churned subscriptions
Transactions—payment failures, invoice details, payment details
Sales—sales by plan, addon, coupon, or salesperson
Receivables—customer balances, aging summary, bad debts
Activity—API usage, portal activities, customer reviews
With the Zoho Subscriptions app, you can filter search results by different criteria, such as a particular product or a specific time range.
You can export reports in PDF, XLS, or CSV formats as well as print hard copies.
All these features are awesome, but is Zoho Subscriptions safe?
Risk Analysis
The Zoho Subscriptions PCI compliance ensures your customers' credit card data will be secure. This way, your customers will be protected from credit card fraud and identity theft.
You can also receive recurring payments via PCI-compliant hosted pages. You don't have to struggle to create a compliant payment website. Use Zoho Subscriptions' preliminary prepared hosted pages to accept recurring payments promptly. These are easy to set up and can save you plenty of time.
Ease of Use
The Zoho Membership Management web and mobile apps are very straightforward to use and users love this.
The software has a very intuitive user interface, even for entry-level customers. All Zoho Subscriptions apps are easy to navigate and even easier to get used to.
If you don't believe it—just subscribe to a free trial and start using the Zoho Subscriptions apps, just like we did for the sake of this Zoho Subscriptions review.
Zoho Subscriptions Plans at a Glance
Zoho Subscriptions Free vs Premium
Zoho Subscriptions offers a completely Free Plan.
Here's what you get with the Zoho Subscriptions Free Plan:
20 subscriptions
One user
PCI compliant hosted payment pages
Online and offline payments
Integration with Stripe
24/5 email support
Multiple currencies support
Over 40 useful business reports
These are quite a lot of features for a free plan and this is acknowledged by users in more than one Zoho Subscriptions review. But you can get even more by upgrading to one of the premium plans.
Basic
For only $49/organization/month if billed monthly or $39/organization/month if billed annually, you can get everything that the Free Plan offers and more.
The Basic Plan includes:
500 customers
Three users
Three automated workflows/modules
Dunning management
Multiple payment gateways
REST API & Webhooks
24/5 email and phone support
Standard
The Zoho Subscriptions monthly cost for the Standard Plan is only $99/organization/month. The price is $79/organization/month if billed annually. This plan offers even more features:
2,000 customers
Five users
Ten automated workflows/modules
Customer portal single sign-on
Domain branding
Custom buttons
Professional
You can purchase the Professional Plan for only $249/organization/month if billed monthly or $199/organization/month if billed annually. It contains more advanced features that we didn't have the chance to present in this Zoho Subscriptions review. For example, with Custom Schedulers, you can schedule your frequent tasks to be executed automatically.
For that price, you'll also get:
5,000 customers
Ten users
Ten automated workflows/module
Integration with Twilio
24/5 email, phone, and live chat support
Enterprise
This Zoho Subscription plan is intended for large enterprises and businesses with over 5,000 customers. You can tailor it to the needs of your company.
You'll have to contact the sales reps to find out the Zoho Subscriptions pricing for this plan. They will tailor it explicitly to fit your business needs.
This plan comes with dedicated support. Speaking of Zoho Subscriptions support, let's see what you can expect from it.
Support
Zoho Subscriptions offers business guides, a comprehensive knowledge base, and plenty of webinars. There's also an active Zoho community forum dedicated to Zoho Subscriptions.
The Zoho Subscriptions support is available 24/5 and can be reached via email, phone, or live chat. The accessibility of its support depends on the plan you're subscribed to.
Getting in touch with a customer service agent is somewhat hard. We tried to reach support reps multiple times unsuccessfully until we just gave up on our query.
Support should be available 24/7, especially on paid plans. Customers might easily get in situations requiring immediate action—waiting from Friday to Monday simply wouldn't be acceptable.
Zoho Subscriptions User Reviews
Zoho Subscriptions review Reddit threads suggest that not all integrable software is working correctly with Zoho. Complaints about the support are also common—it's not responsive enough, nor is it available during the weekend.
Still, most users think that this is a great subscription management platform, especially for SaaS businesses.
They praise its at-a-glance user interface and ease of use.
When to Use Zoho Subscriptions
If you're just starting or scaling up your business and you're looking for the best subscription management software—you've probably found the answer to your questions in this Zoho Subscriptions review.
But this doesn't mean Zoho Subscriptions is not suitable for other types of businesses too. From SaaS companies to membership management, Zoho Subscriptions has it all covered.
Almost anyone can use it, thanks to its intuitive user interface. This is why it's also great for freelancers and startups.
Still, if you want to check out other software, here are a few Zoho Subscriptions alternatives.
Zoho Subscriptions Alternatives
Are you curious to find out what else is on the market? Let's see how Zoho Subscriptions performs compared to other solutions.
Zoho Subscriptions vs Chargebee
Both platforms offer a free plan and free demo versions. Zoho Subscriptions is more suitable for scaling businesses that need a highly customizable solution.
Zoho Subscriptions offers basic analytics and Chargebee—advanced. This is why the latter is more expensive. But it still offers plenty of features with its cheaper plans.
Zoho Subscriptions vs FreshBooks
Zoho Subscriptions is a subscription management and recurring billing system that can be integrated with Zoho Books—the Zoho accounting tool.
However, if you only need accounting software, then FreshBooks is a great choice. FreshBooks can also be extended into subscription management software with its premium plans.
They are both high-quality, reliable software that offer free trials, so you can test them out.
Final Verdict
Great premium functionality and terrific ease of use—this platform is an excellent product for owners who need help to scale their business.
But as with any other solution, there are many Zoho Subscriptions pros and cons too. It's a bit pricey and not everyone can afford it. It could also work on its support to make it more accessible.
Still, Zoho Subscriptions remains a smart solution for subscription management businesses of any size.
If you want to see it for yourself, you can subscribe to its free trial or request a demo version. This is what we did for our Zoho Subscription review and had nothing but a great user experience.
FAQ
Is Zoho Subscriptions better than QuickBooks?
There are many Zoho Subscriptions competitors, but QuickBooks isn't really one of them. It's impossible to compare them since they have different purposes.
Zoho Subscriptions is a subscription management and recurring billing system, while QuickBooks' primary focus is accounting.
They are both excellent and reliable business solutions but serve different needs.
Is Zoho Subscriptions good for accounting?
Zoho Subscriptions can be integrated with Zoho Books—the Zoho Subscriptions accounting app. This way, you can have both a subscription management & recurring billing and accounting platform.
Is Zoho Subscriptions easy to use?
Yes, the Zoho membership management web and mobile apps are quite straightforward to use. With their intuitive interfaces and numerous useful features, they are all you need to manage your business successfully.
How much does Zoho Subscriptions cost per month?
Zoho Subscriptions plans and pricing per organization per month (billed monthly/billed annually):
Free: $0
Basic: $49/$39
Standard: $99/$79
Professional: $249/$199
Enterprise: Get a Quote
For more information about these plans, pay a visit to the plan comparison section of this Zoho Subscriptions review.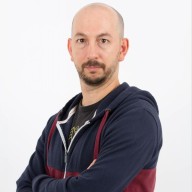 Nick Galov
Unaware that life beyond the internet exists, Nick is poking servers and control panels, playing with WordPress add-ons, and helping people get the hosting that suits them.
Leave your comment
Your email address will not be published.