Xero Review—Is It the Right Accounting Software for You?
From inventory tracking to invoice management, Xero does it all. Its easy-to-use interface, countless integrations, advanced features, and affordable pricing makes it one of the best accounting software in the market. Our in-depth Xero review analyzes its strengths and weaknesses.
Free version:
30-day trial
WORKS ON:
iOS
MacOS
Android
Windows
Key features:
Bill management, project tracking, multi-currency accounting, unlimited users
Visit Website
Best for:
MULTI-CURRENCY ACCOUNTING
Strengths
Ease of use

Unlimited users

Multiple integrations

Improved setup process
Limited starter plan

No live chat or phone support
Tracking income, expenses, and inventory keeps businesses up and running. Unfortunately, the precision and attention to detail necessary to make it all work well are not bestowed upon us all.
Luckily, there's software available to make it simple for non-bookkeeping-savvy mortals—and one of the best ones is Xero.
If you've already checked user reviews for the Xero accounting software, then you know that most customers agree it's the perfect solution for small businesses bookkeeping needs.
Do you want to know what makes it so great?
We have all of Xero's highlights right here.
What Is Xero?
Xero is a cloud-based solution that helps with bank statements, invoice management, multi-currency accounting, and more.
Small businesses in multiple niches (including legal, technology, ecommerce, and others) use the Xero bookkeeping software to automate accounting processes, manage their finances, and ease the workload off the accounting team members.
Xero Best Features
Bill management

Bank connection

Payment management

Project tracker

Inventory and purchase management

Multi-currency accounting

Reporting and analytics
Accounting Features
We at Hosting Tribunal made a selection of what we believe are the software's best features and designated this section of our Xero review to talk a bit about them.
But we'd like to point out that this is not all that the program has to offer—Xero comes with plenty of functions.
Some honorable mentions that didn't make it to our shortlist are:
Sales tax management

Employee expense monitoring

Pay runs

Online file storage.
Bill Management
This feature allows you to track, schedule, and pay invoices on time. The Xero accounting app shows you an overview of your expenses, a chart with your upcoming bills, and a list that tells you when each bill is due and marks the date when it's settled.
Xero also lets you bundle bills together and schedule the payment date for the batch. And since it's a cloud-based solution, you can access this feature from anywhere, anytime.
Bank Connection
You can connect the Xero online accounting software with multiple banks around the globe (as well as various online payment platforms) to get direct bank feeds. This way, you can keep track of all your bank accounts easily and securely from one place—Xero.
The program uses charts, graphs, and summaries to show you how much money is coming in and going out of your business every day.
Plus, once you've connected it with your banks, the Xero accounting software lets you review and reconcile bank transactions easily with its suggested matches and bulk-reconciliation functions.
Payment Management
Xero lets you add a "Pay Now" button to the online invoices you send out so your customers can pay you quickly, securely, and hassle-free.
You can also set up automatic invoices for recurring customers and take online payments using GoCardless, Stripe, PayPal, Square, and other payment gateways.
Project Tracker
Xero's financial software helps you create and keep track of quotes, invoices, and project profitability. Xero helps you break down the costs, profit margin, and time expenditure for any activity. So you can see whether your project is going in the right direction or not.
This add-on lets you track time and update project tasks on the go and then turn all that information into up-to-date, detailed invoices that you can send to your customers.
Inventory and Purchase Management
As some users point out in their Xero reviews, the accounting software's inventory feature isn't its forte.
But it does a decent job of helping you keep track of your stock. It'll also tell you its value and show you which of your products are the most profitable (and the least).
Plus, Xero's purchase ordering system allows you to create and send online customized purchase orders, which you can then automatically convert into bills.
Multi-Currency Accounting
This is perhaps the most unique feature of the Xero accounting system. It allows you to send invoices and purchase orders, make and receive payments, and see your reports in over 160 currencies.
With this Premium Xero feature, you can also assign default currencies for specific contacts and see how currency conversion affects your profit margins and cash flow.
Reporting and Analytics
Xero helps you prepare customizable reports, which you can archive, export as a spreadsheet file, or share via email.
The Xero accounting program lets you add formulas and if-statements to your reports so you can make calculations, simplify comparative analyses, and keep better track of your metrics.
If you get the Xero Analytics Plus add-on, you get access to AI-powered predictions, scenario planning features, and more customization options.
Integrations
Xero can integrate with dozens of apps. Here are a few examples:
CRM:

Capsule, Hubspot,

Mailchimp

, Exsalerate.

Debtor tracking:

Chaser, Satago, Debtor Daddy.

Ecommerce:

A2X, DEAR Inventory, Link My Books.

Payments:

Chargebee

, Stripe, PayPal, Square.
What We Disliked
Limited basic plan

– The cheapest of

Xero's plans

only allows you to enter five bills and 20 invoices. It's a solid plan for sole traders and small businesses. However, you will probably need to upgrade as your company grows.
Lack of phone and live support

– You can't really contact the customer support team unless you sign up for the software, and even then, you can only do it via email.
Plans & Pricing
This is what the Xero software pricing structure looks like:
Xero's starter plan is good for sole traders, new businesses, and self-employed individuals. It lets you send up to 20 invoices, manage five bills, reconcile transactions, use Hubdoc to capture receipts, and get 24/7 online support.
This is Xero's most popular plan. The package includes all the Starter plan features plus the bulk-reconciliation function. It also lets you send unlimited invoices and manage unlimited bills.
It comes with all the Standard plan's features plus multi-currency accounting. You can try it for free for 30 days.
Xero also offers you an optional add-on for any plan you choose. You can add the Payroll with Gusto feature for $39/month.
Support
Xero offers tons of online resources, blog posts, courses, a help center, and 24/7 email support (though you can only access the contact details once you sign up or log in to your Xero account, which we don't think is ideal).
That said, our experience with Xero's customer support was great—we got a reply in just two hours.
Xero User Reviews
The Xero accounting software reviews we found online are mostly positive. Xero has an average rating of 4.3 stars in G2 and Software Advice, based on more than 2000 user reviews. Plus, Xero reviews on Reddit are also pretty good.
Users often praise its slick interface, reliability, and powerful, automated features; they like how intuitive the platform is and claim it makes accounting stress-free.
As for the negative observations, some users mention that it isn't easy to customize reports. They also say that the inventory feature is quite basic and that the program should have more access controls.
Is Xero Worth It?
Xero's online accounting solution is a good choice for small businesses, startups, and nonprofits looking for an easy way to collaborate with accountants and manage their finances.
It focuses on keeping things simple and user-friendly for small businesses that can't cope with sophisticated accounting software. It blends customizability with simplicity of use.
Based on our own experience while writing this review, Xero is one of the best accounting software for startups and small businesses.
Alternatives of Xero
How does Xero compare to similar software?
Let's take a look.
Xero vs Quickbooks
Quickbooks is an accounting software tailored towards small and medium-sized businesses that helps you track expenses and invoices.
It's one of the best online bookkeeping services in 2022 and a great option for businesses or individuals looking for a lot of value at a low cost (pricing starts at just $12.5/month).
Xero's bookkeeping software, on the other hand, is a good option for startups who are looking for a simple accounting solution with a minimalist UI and tons of integration.
Xero vs Freshbooks
Freshbooks is an invoice and accounting management software that helps business owners and accountants manage time, expenses, projects, payment, accounting, and reporting.
Although Freshbooks accepts payments in multiple currencies through Stripe, it doesn't offer multi-currency accounting as Xero does. Also, Freshbooks doesn't have an inventory feature—Xero's is a bit basic, but it's there.
In terms of pricing, Xero accounting is the more expensive option of the two (Freshbooks' starter plan is currently just $7.5/month).
Xero vs MYOB
With MYOB's AccountRight software you can manage bills, send invoices, and pay employees. You can also keep track of your inventory and do multi-currency accounting.
Xero offers all those features for a lower cost and provides a high-quality user experience to boot.
Final Verdict
At the end of our Xero review, we can only conclude that it is one of the best accounting and invoice management solutions for startups, small businesses, and freelancers.
Xero offers three subscription plans, advanced features, and an easy-to-use interface. Plus, all the integrations you require to handle your business' finances.
We definitely recommend Xero if you're a small business owner looking for top-tier accounting software.
FAQ
The Xero online accounting solution is a cloud-based software that simplifies bookkeeping processes for small businesses.
The program can help you with payments, purchases, inventory, payroll, bills, expenses, and invoices.
Xero is a pretty secure accounting software. Xero encrypts all your transactions to make sure your data is safe from prying eyes.
Furthermore, Xero complies with ISO/IEC 27001, SOC 2 Type II, and the PCI DSS, which means that it's a certifiably secure accounting system.
Is Xero accounting software easy to use?
Yes, users often mention in their Xero accounting software reviews how simple it is to do accounting with Xero and praise the software's intuitive interface.
It might take you a few minutes to get the hang of the platform, but once you're familiarized with the software, it's a breeze.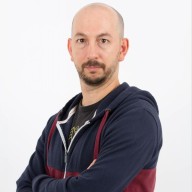 Nick Galov
Unaware that life beyond the internet exists, Nick is poking servers and control panels, playing with WordPress add-ons, and helping people get the hosting that suits them.
Leave your comment
Your email address will not be published.